Eating fried insects in Bangkok appears on the priority list of most daring travellers, something you should try at least once and take a photo to show off back home. This only goes for the brave ones – those lacking courage just want a photo of the little crawlers... to such an extent that some insect vendors started to charge 10 baht (or more) just for the right to take a picture. In a way, you have to put yourself in their shoes – they're running a food stall, not a Ripley's Believe It or Not exhibit.
A bag of crisps has a lot in common with a serving of fried insects. They're both tasty, greasy, cheap and go great with beer. But fried insects definitely have an edge over crisps, both in terms of nutritious value and the exotic element. You won't just find one type, but an entire range of species glistening under the bright lights of a hawker's pushcart, from finger food like bamboo worms and crickets to the ominous-looking scorpions and what seems to be like an entire colony of ants: the queen, her second-in-command and all the workers as well.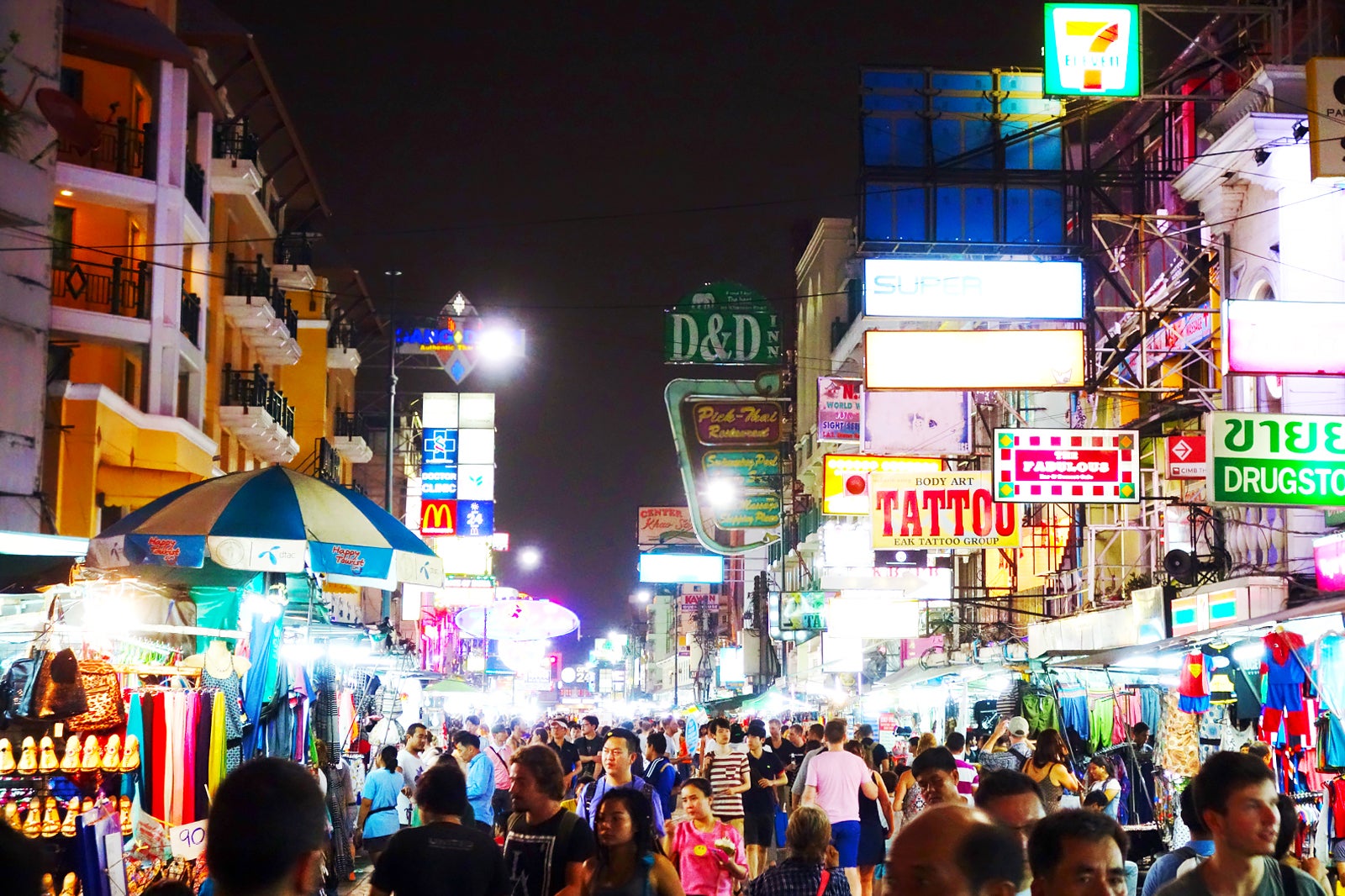 The most famous place for visitors to find insects in Bangkok would be in and around Khao San Road. From about 6pm every day, several pushcarts of freshly fried insects can be found along this backpacker strip, including grasshoppers, bamboo worms, silk larvae, crickets, weevils, ant queens and scorpions.
The 'menu' changes according to the season and availability in the Bangkok market. While silk larvae and crickets are available all year round, scorpions are considered a rare delicacy, as they are not easy to find and require a collaborative effort with suppliers in Issan (northeastern Thailand).
Not for the faint-hearted
So which ones should you try? The answer depends very much on how far you are willing to go. Most of these insects look creepy enough to turn most people off, leaving only the brave, daring and very hungry.
For beginners, the most 'friendly' insects are probably bamboo worms, more commonly known as rod duan. Despite how crunchy they look, rod duan are rather mushy, soft and nutty, similar to the silk larvae. Crickets are a bit crunchy with a salty note, while grasshoppers have a bit of everything – sweet, salty, nutty – plus, they are crispy at every bite.

If you're ready for the wildly exotic, go for a mouthful of ant queens, which are served all wrapped up in a betel leaf to counter the sour hint. Scorpions are the ultimate when it comes to rare exotic food, so let's just say you should try them for yourself.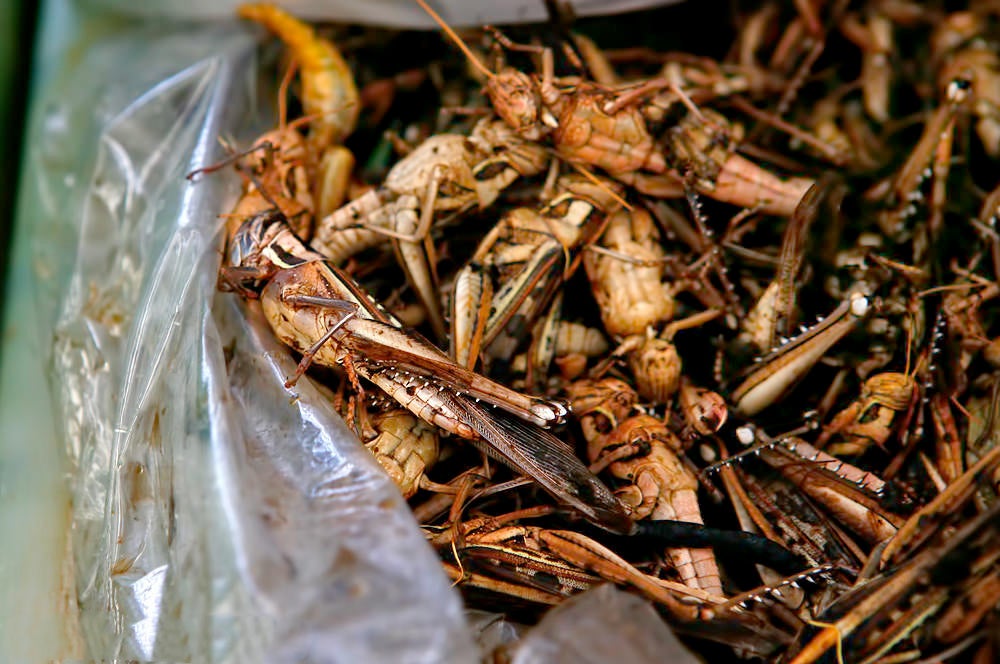 Where to find fried insects in Bangkok?
Considered a local delicacy, though in the street-food category, fried insects are sold in pushcarts wheeled around Bangkok's streets at night. You will likely find the carts in the following areas:
Khao San Road (Old City)
Soi Cowboy (Sukhumvit)
Klong Toey Market (on Rama IV road)
Banglamphu (near Phra Athit Pier)
Pahurat (the textile market near Chinatown)
Patpong (Silom)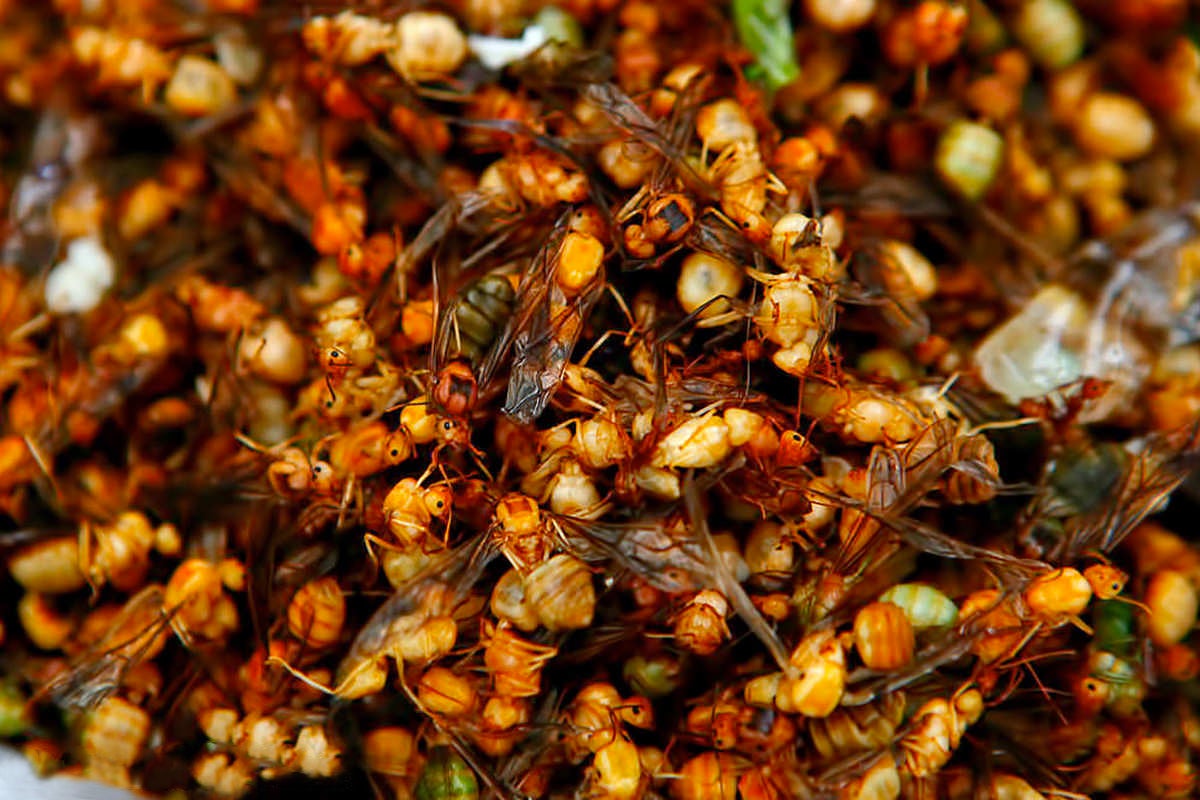 What can you eat?
Bamboo worms
Silk larvae
Red ants
Crickets
Scorpions
Spiders
Waterbugs (mang da)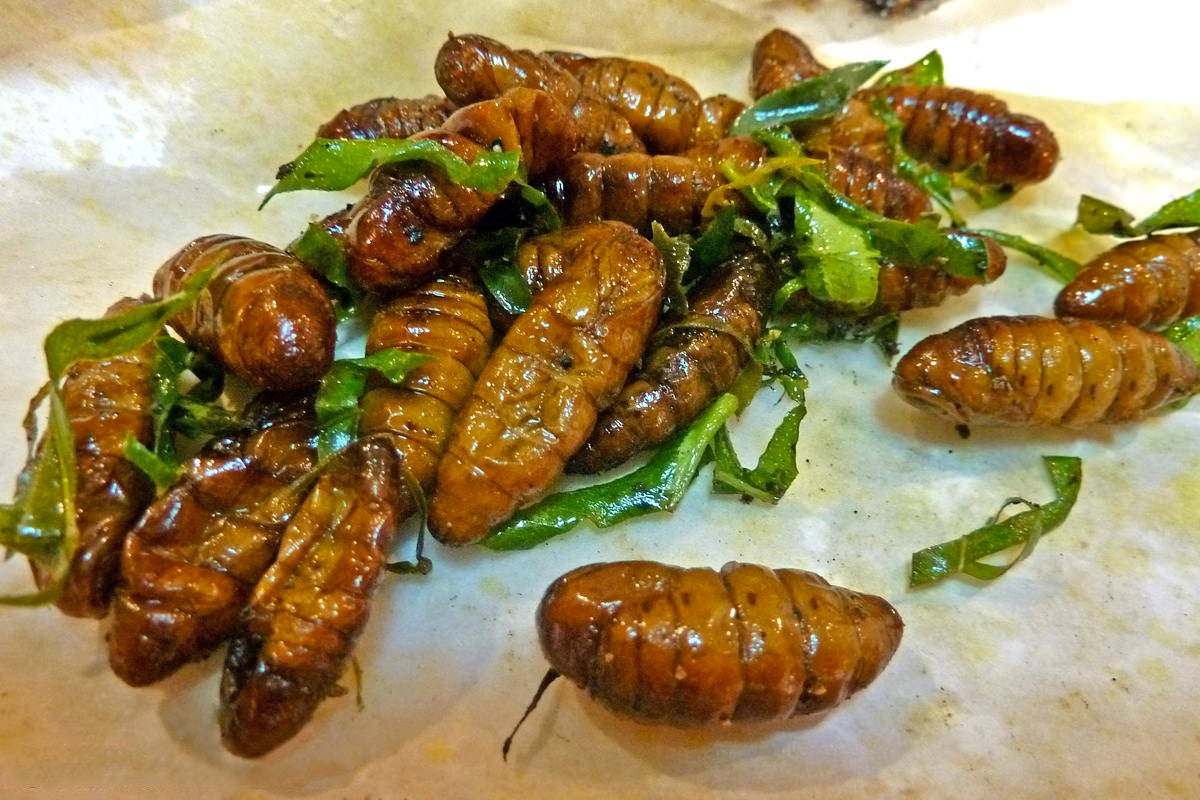 Back to top