8 Things People Hate About Bangkok
Maybe You're Doing it Wrong
So you hate Bangkok? You think it's too hot, overcrowded – just a concrete jungle paralysed by endless traffic jams. So then, why does the Thai capital remain one of the most visited cities in the world and loved by so many?
Bangkok is a city that divides opinion to the extreme. Some enjoy it so much that they end up extending their stay here indefinitely, while others run for the nearest bus, train or plane, making a beeline for the beach as soon as possible. Here, we take a light-hearted look at all the common tourist complaints about Bangkok and tell you exactly what you're (probably) doing wrong.
1
It takes ages to go anywhere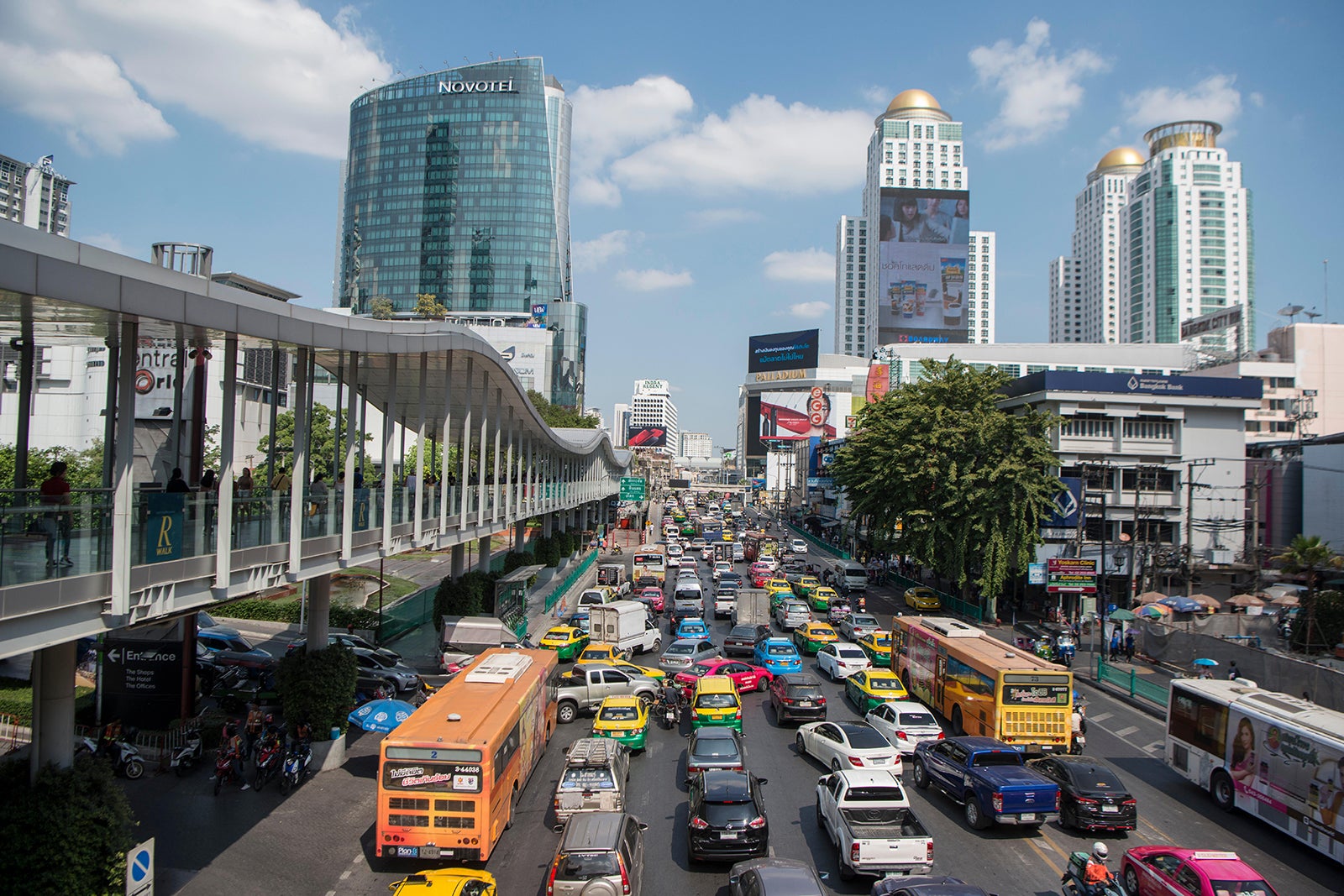 Sit in the back of a taxi during rush hour and it might feel like the city is just one giant parking lot for Thailand. Statistically, Bangkok was recently ranked as the 8th worst place in the world for traffic!
Solution: Bangkok Mass Transit System, known as the BTS Skytrain – the quickest, cheapest and most convenient way of getting around the city. There are 2 lines that take you to all the major areas, with journeys costing around 20 to 40 baht. Bangkok also has an equally efficient underground MRT network that stretches from the domestic train station at Hua Lamphong all the way past Chatuchak in the north. Really in a rush and need to reach an awkward place? You can always jump on the back of a motorbike taxi. These guys know what they're doing and can cut through the thickest of traffic in minutes.
2
Bangkok is one big concrete jungle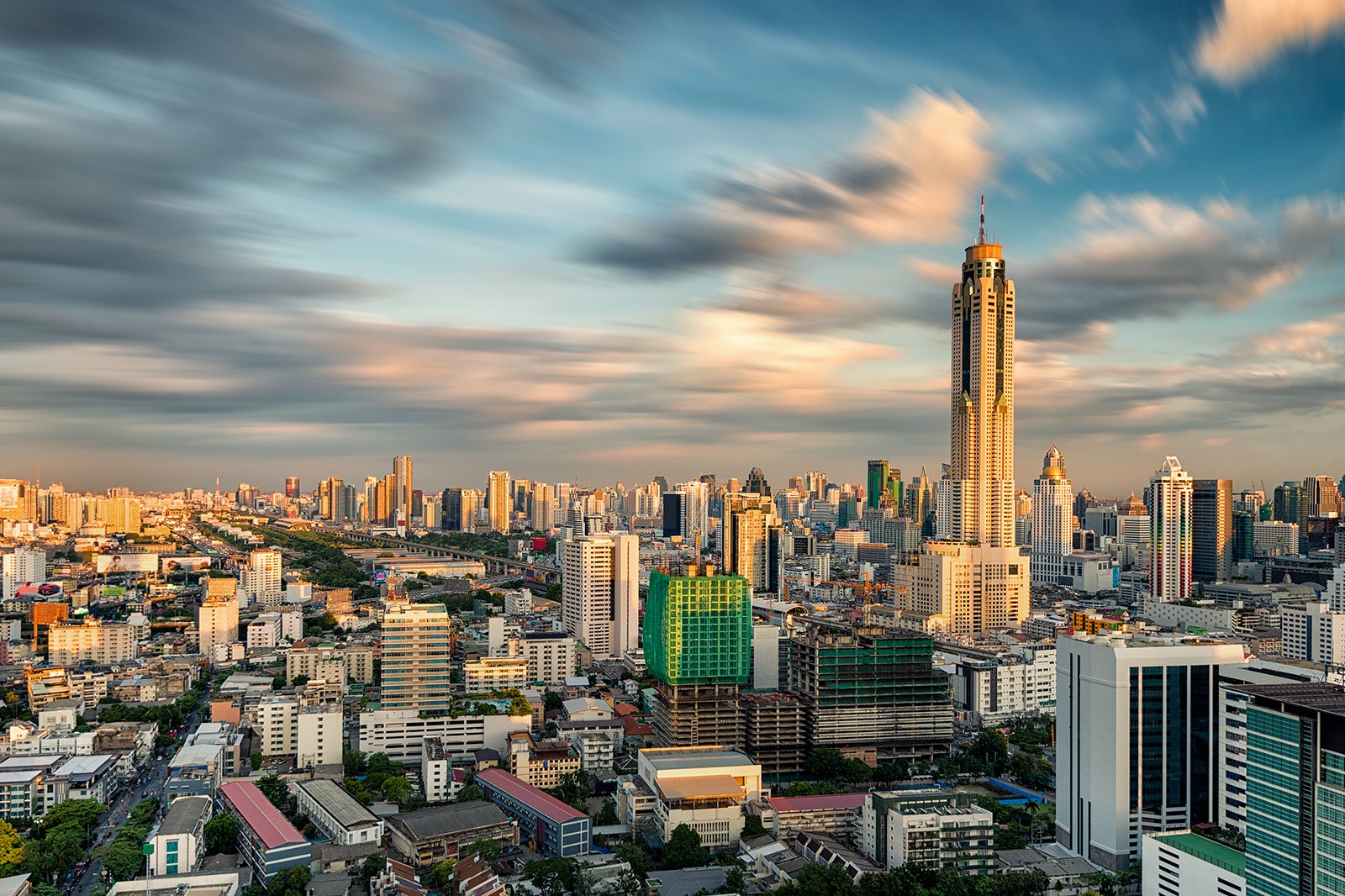 You've been staring at Google Image's gallery of idyllic, white sand beaches for the last 6 months in preparation for your trip to Thailand. But as soon as you're off the plane, all you see are giant slabs of concrete holding up highways, towering hotels and chunky apartment blocks.
Solution: Bangkok is no London or Singapore when it comes to green spaces, but that's not to say they don't exist. The best of the bunch is Lumpini Park – Bangkok's answer to New York's Central Park – right in the middle of the city and surrounded by the spectacular CBD skyline. Walk around, laze on the grass or join in with the locals as they gyrate along in unison to the dance workouts during the evening. One mass of green space in Bangkok which goes almost forgotten about is Bang Kra Jao, also known as 'Bangkok's Green Lung', with bicycle tours proving particular popular here. The Chao Phraya River also offers another escape from the big bad city. Jump on a river cruise or just float across to the quieter and easy-going Thonburi side, or even go upstream to the quaint Ko Kret 'island' to discover a quieter side of life.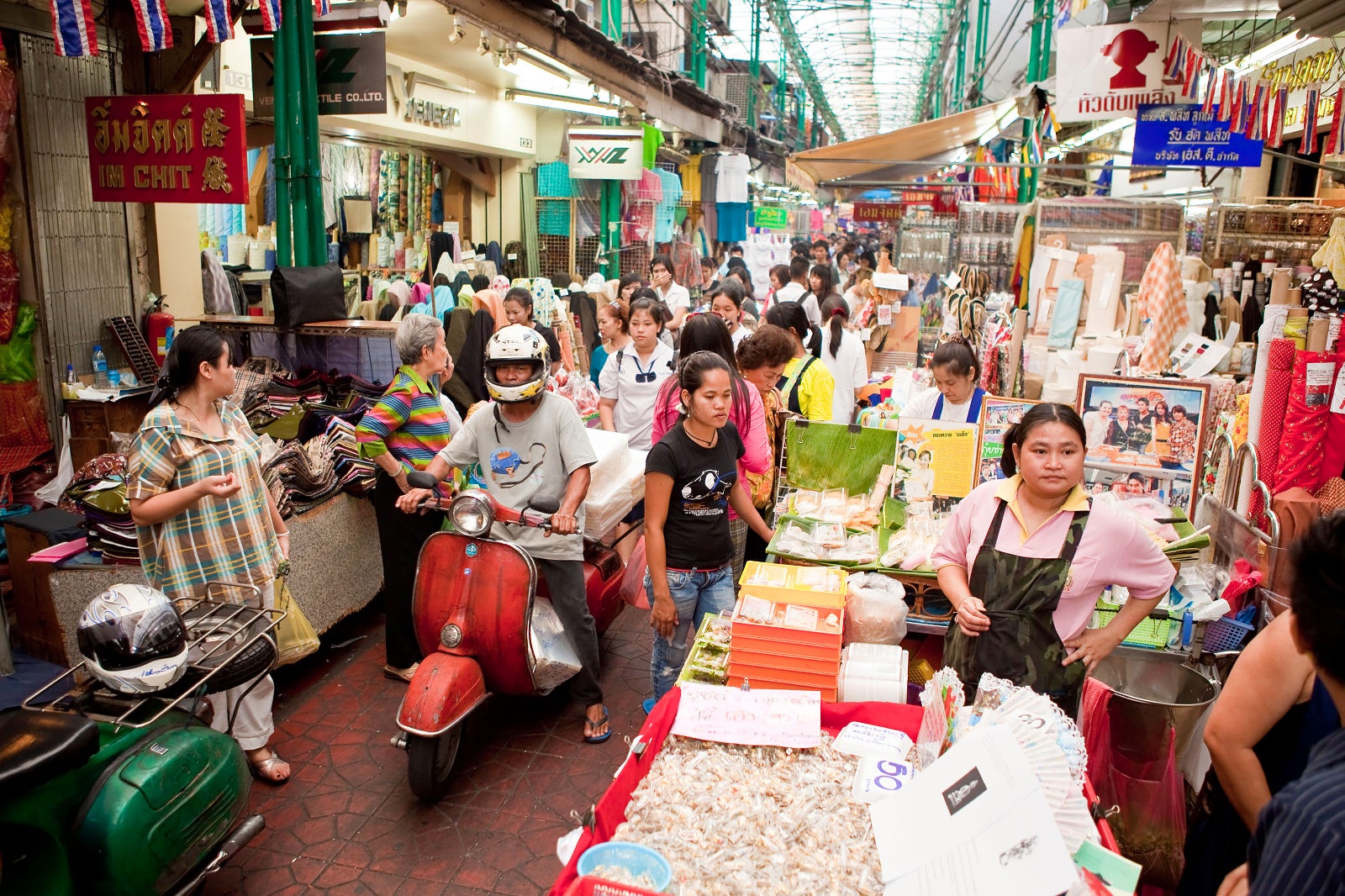 Bangkok is a metropolis of well over 10 million, not to mention the hundreds of thousands of visiting tourists, so things can sometimes get a little bit crowded. Whether you're shuffling along the narrow, stall-lined walkways at Siam or Sukhumvit, rubbing shoulders with tour groups at a temple, or struggling to get a table in a club, sometimes you just want to escape it all.
Solution: Crowds flock to the major attractions in high season (such as the Grand Palace, Floating Market, Wat Pho, Chatuchak Market). Avoid them by setting your alarm early and being the first through the door. Alternatively, try something 'off the beaten path', like a boat trip through the khlongs (canals), a locals' favourite flea market, or one of the most bizarre museums in the world. A stroll around Bangkok's Old City is a popular remedy for beating the crowds – much of this area of Bangkok retains its sleepy charm of yesteryear, with congestion levels noticeably less than the downtown areas.
4
Bangkok is so hot... so very, very hot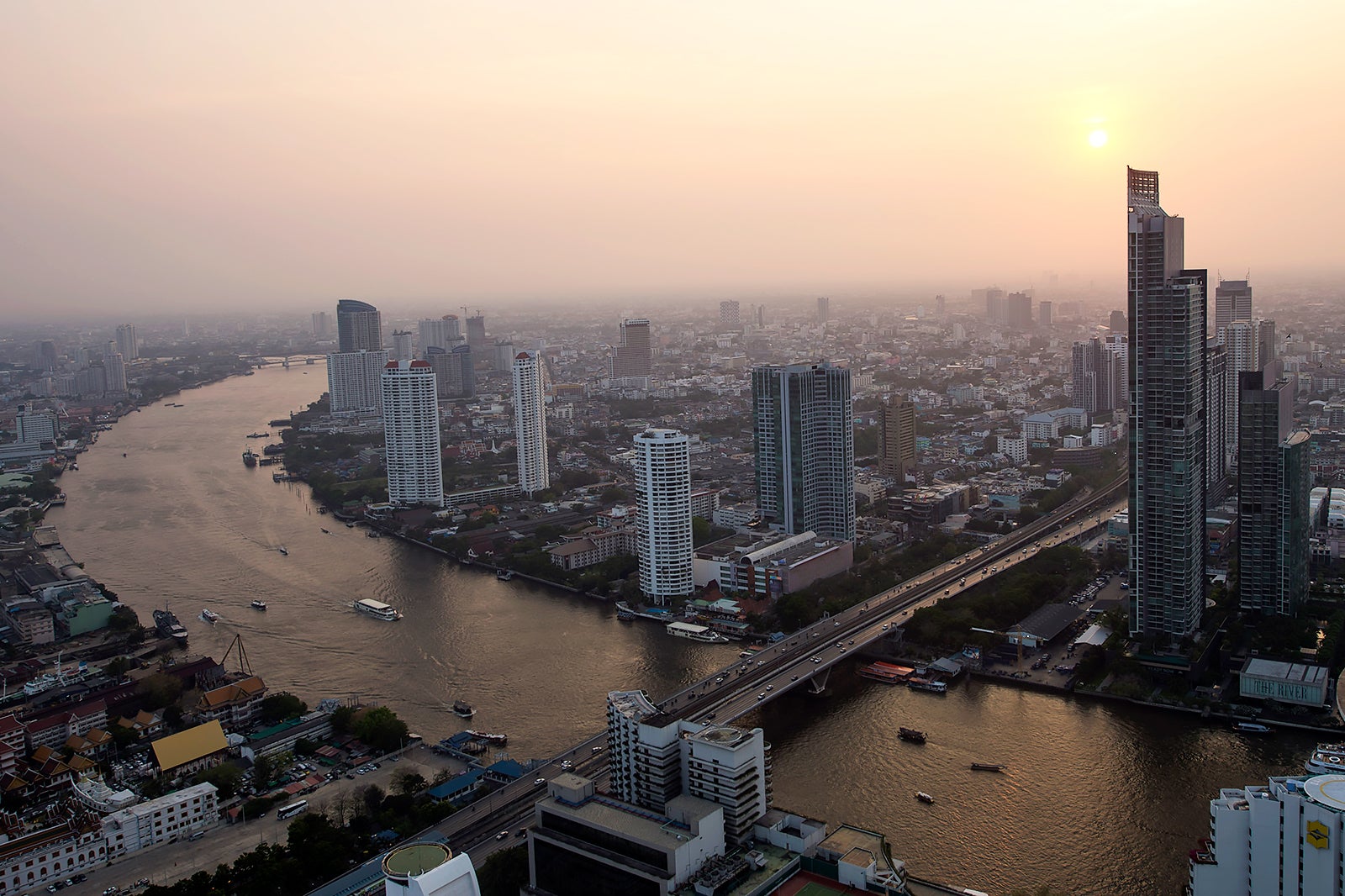 You know a city is hot when your legs start to sweat after walking just a few minutes. Yes, Bangkok really is that hot, and going outside in the middle of the steamiest month (April) can feel too much like stepping into a sauna.
Solution: Plan your trip between the months of November and January when the climate is settled and less intense. If you really hate sweating you might want to avoid March, April and May, as these are the hottest months, with relatively little to no respite in the form of rain. Other than that, walk slow, use umbrellas even when it isn't raining and put ice in absolutely everything.
5
You booked a bad hotel in the wrong area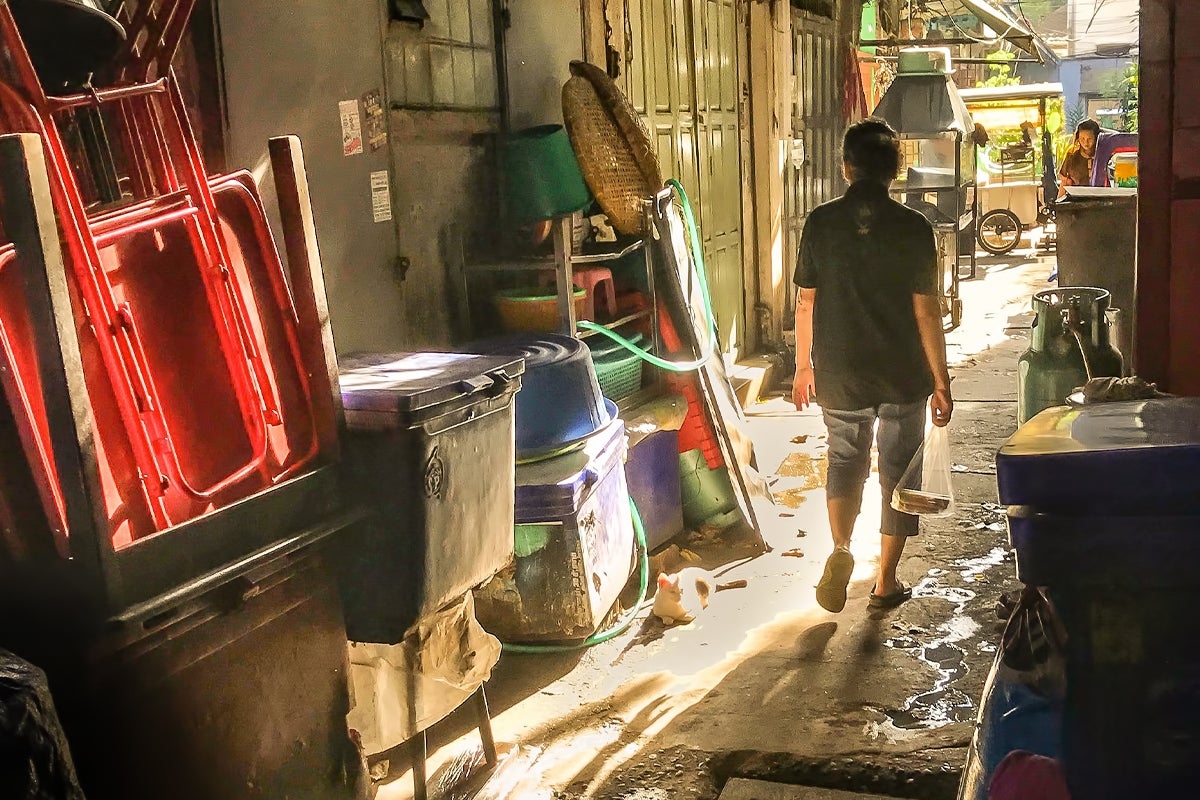 Newsflash, Bangkok is huge! What's more, every district retains a distinct character that sets it apart and offers visitors unique experiences. This is one of the reasons why Bangkok is so loved, but if you're a first-time visitor and you book your hotel in the wrong area then you can have a frustrating time of travelling across the city to do the stuff that interests you.
Solution: Know the neighbourhoods. Sukhumvit offers plenty of nightlife and dining options. Siam is the centre of mall shopping in Bangkok. Silom is great for business travellers as well as people looking for a vibrant nightlife, being home to the Patpong red-light district. Pratunam is good for budget shoppers and Bangkok's Riverside offers great sightseeing, being home to Bangkok's spectacular historical attractions.
6
Everybody is out to rip you off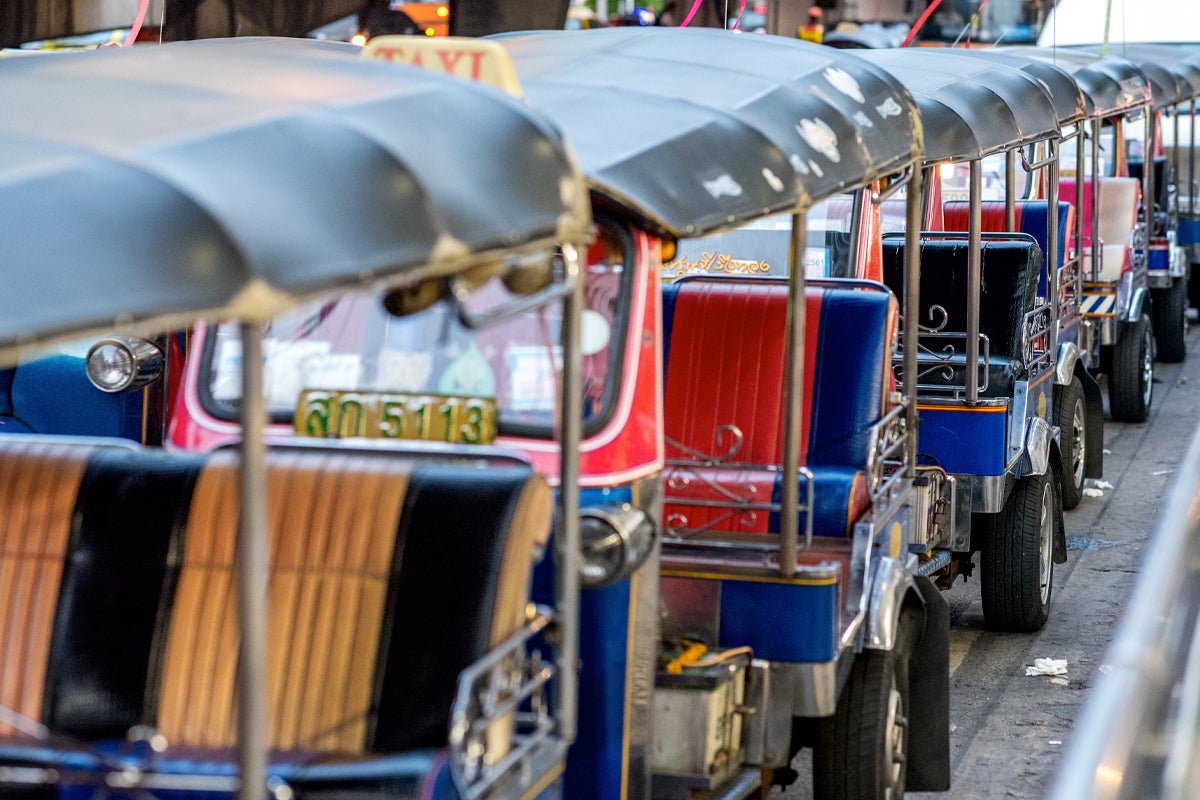 Just like any other city in the world, Bangkok has a few individuals who specialise in the art of trying to empty your pockets of every last baht you have. The keyword there is 'few', as the vast majority of tour operators, guesthouses, taxi drivers and vendors are going to give you a fair deal.
Solution: Know the classic Bangkok scams – some include tuk-tuk drivers telling you that the Grand Palace is closed, dodgy menu-less Patpong bars, and fake jewellery. Educate yourself before coming and you'll probably not get ripped off. As for shopping or getting a taxi or tuk-tuk in the main tourist areas, sometimes it's just best to accept you're going to be paying a few extra baht compared to a local. Inflated tourist prices are a universal fact of life.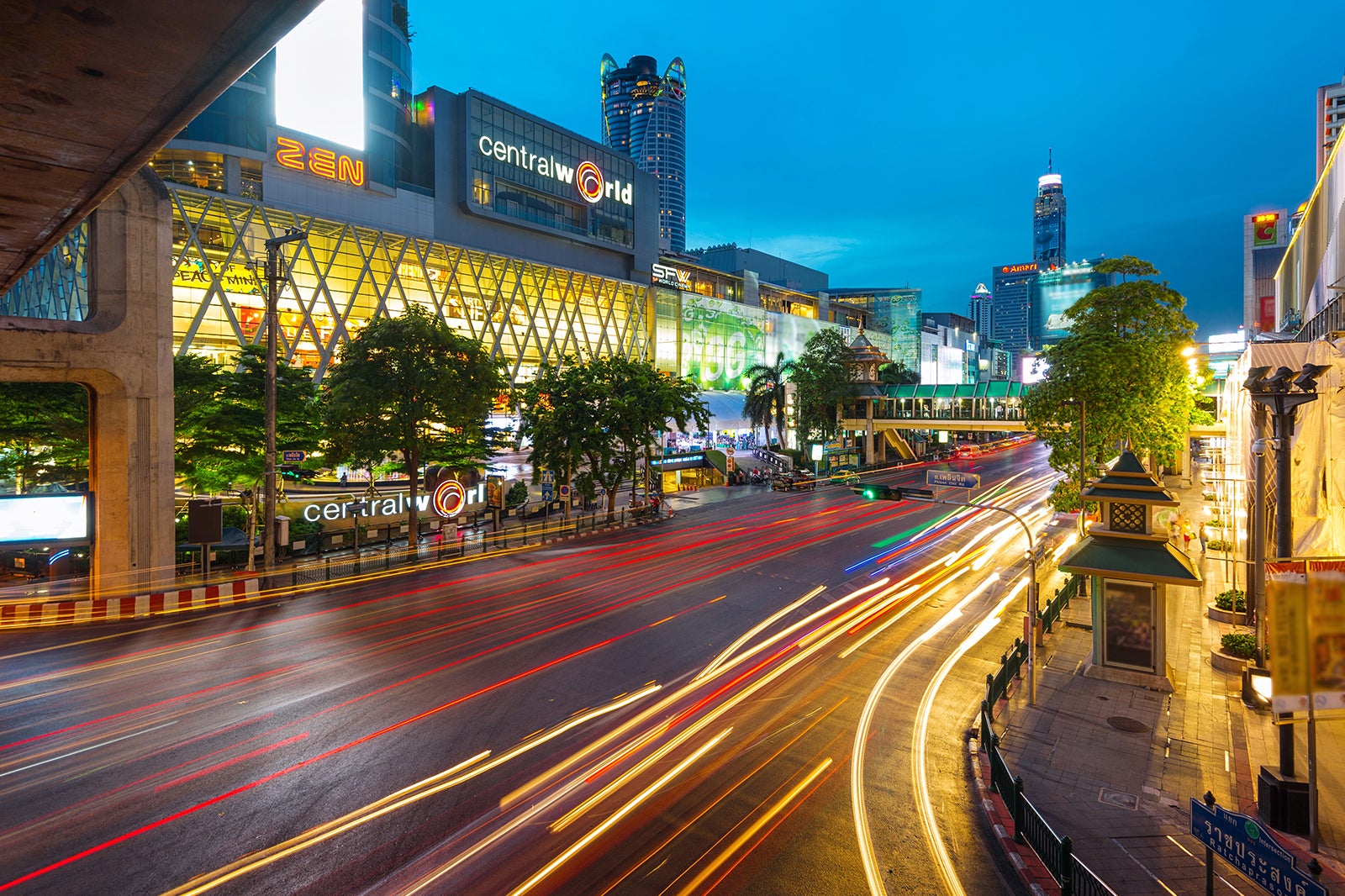 Bangkok almost has as many malls as it has hotels, or at least it might seem that way if you take a walk from Siam to Chid Lom. For many, the wall-to-wall megamalls are a dream come true. For others looking for some culture, it's a complete turnoff.
Solution: If shopping really isn't your thing, skip Siam and lower Sukhumvit altogether, and head for the Riverside or Old City areas of Bangkok where you'd be hard-pushed to find even a single shopping mall. If you need some retail therapy but want to avoid the whole commercial scene, check out one of the city's many night markets, go hunting for antiques at vintage stores, or do your shopping on the water at any of the floating markets.
8
It's not 'real' Thailand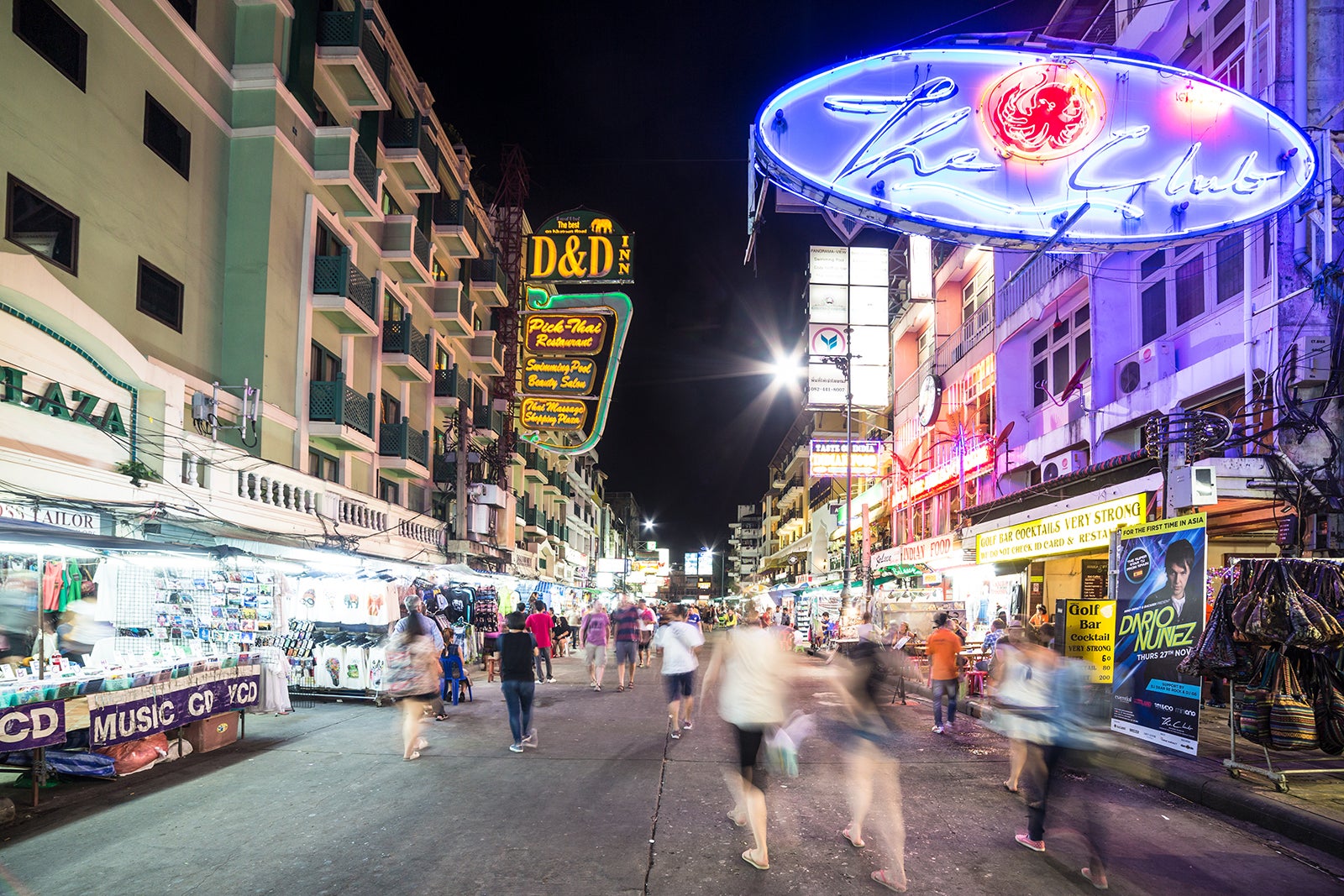 You've come halfway around the world to be surrounded by hundreds of other backpackers telling you how they've done exactly what you've got planned for the next month, only better. Chances are you've booked your hotel or hostel on or around Khao San Road or sat in one of the expat bars in lower Sukhumvit.
Solution: Staying near Khao San or in one of the expat-heavy hotspots of Sukhumvit isn't necessarily a mistake, just as long as you don't plan to spend 100% of your time there, otherwise it will start to feel like a city made for tourists. Head out and explore the other major areas of Bangkok to get a much better understanding of what the city is all about. Escape the tired old travellers' tales of how 'Myanmar is the new Thailand' or 'how a month of teaching in a Cambodian orphanage is life-changing' by heading to cool places where you can meet locals, such as night markets, local bars in the Old City, or even Muay Thai camps in the Sukhumvit area.
Back to top