10 Best Shopping Experiences in Bangkok
Where to Shop and What to Buy in Bangkok
The variety of shopping experiences in Bangkok goes far beyond a stroll in a mall or a morning spent browsing a market. Shopping in Bangkok is a day-and-night activity that runs parallel with the best in the West, while also giving a flavour of the cultural uniqueness of the East. Work your way through these entirely different shopping experiences, and you'll soon come to realize why Bangkok is such a famous retail hub.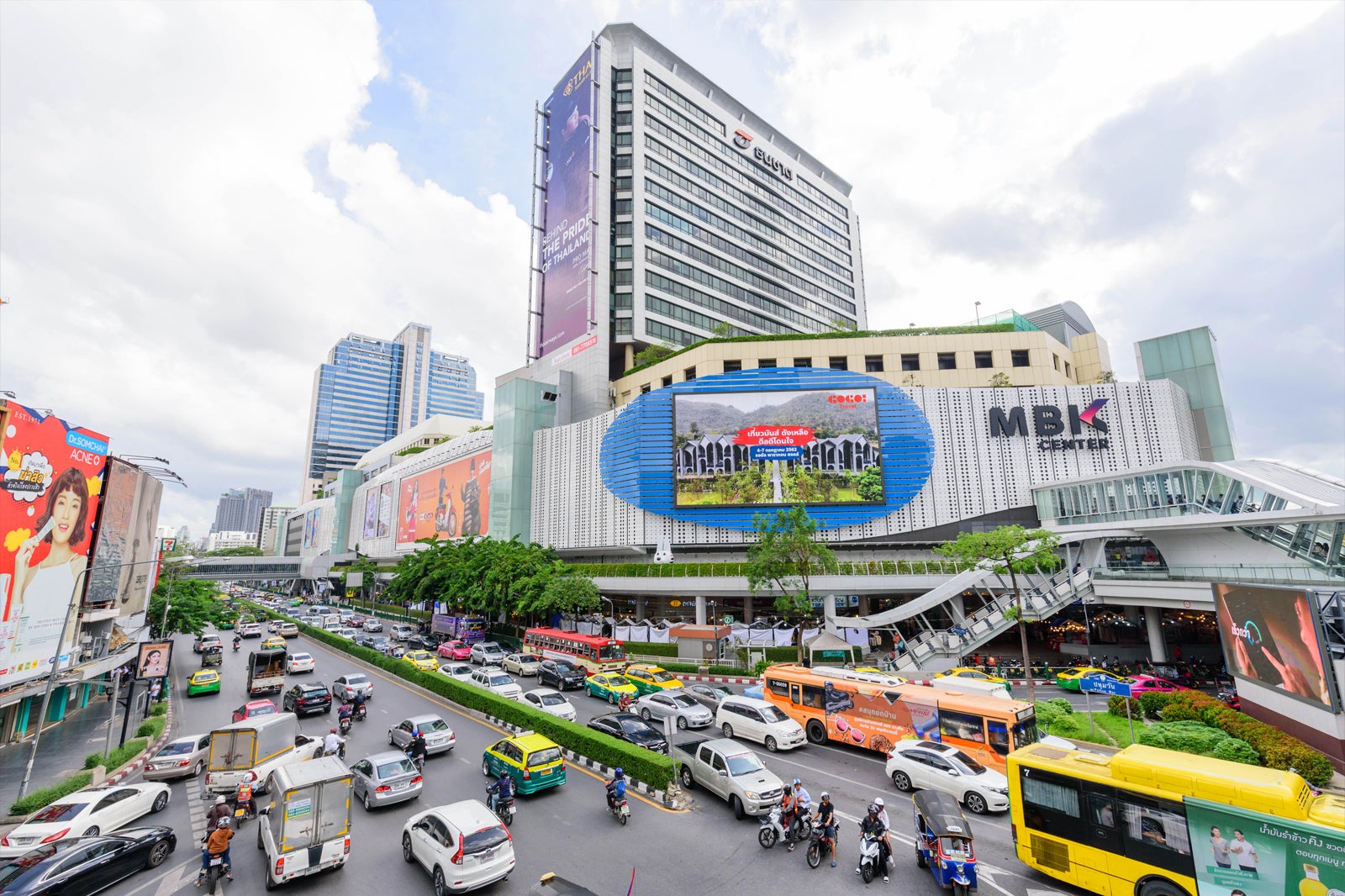 Bangkok shopping malls
Everywhere
In a city blessed with some of the world's most sumptuous malls, how do you choose? Do you want bargains galore? Go to MBK Center. After the biggest and most trendy? CentralWorld is your ticket. How about classy? Make your way to The Emporium. Of course, if glamour makes you go wobbly at the knees, you may already have found EmQuartier, Icon Siam, and Siam Paragon – the epitome of high-class Bangkok shopping malls.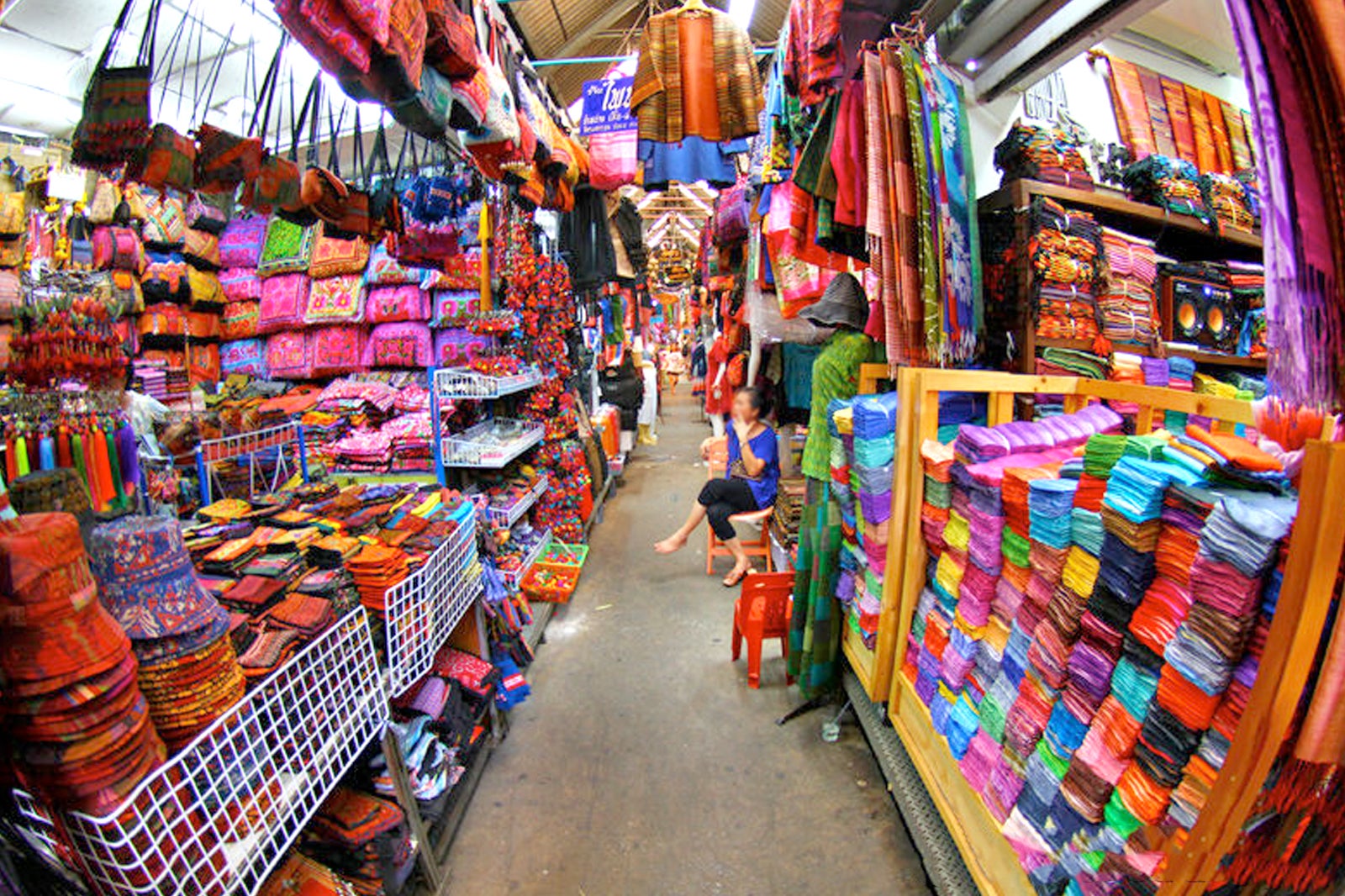 Chatuchak Weekend Market
Chatuchak
The market of all markets, Chatuchak Weekend Market is the ultimate outdoor Bangkok shopping experience. You will be amazed by its sprawling size, but perhaps even more so by the unbelievable variety of wares. Stumble across anything from vinyl records and beads, to suits of armour and Buddhist images. Haggling is encouraged – just do so politely. Possibly the most exhilarating, chaotic and lively shopping experience that can be had anywhere in the world.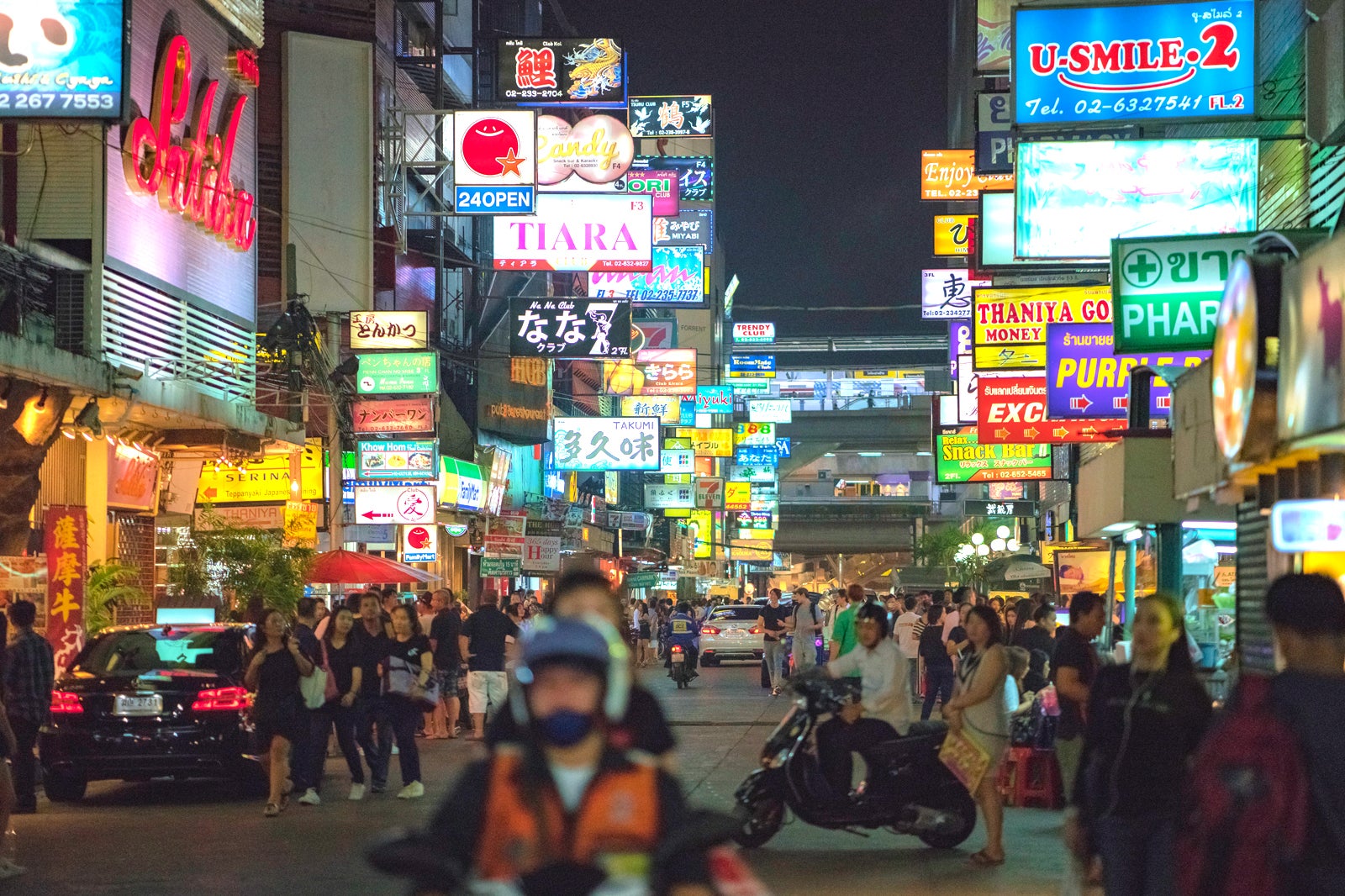 Night markets
Khao San - Patpong - Rod Fai Market
In most cities, nighttime means closing time for most retail outlets. Not so, here in Bangkok. Come dusk, Khao San Road teems with unkempt travel wear, while Patpong Market's tarpaulin-covered stalls – each brimming with counterfeits or exotica – don't even kick into life until the area's office workers are tucked up in bed. Just 2 examples, among several, of Bangkok's love affair with the after-dark shop.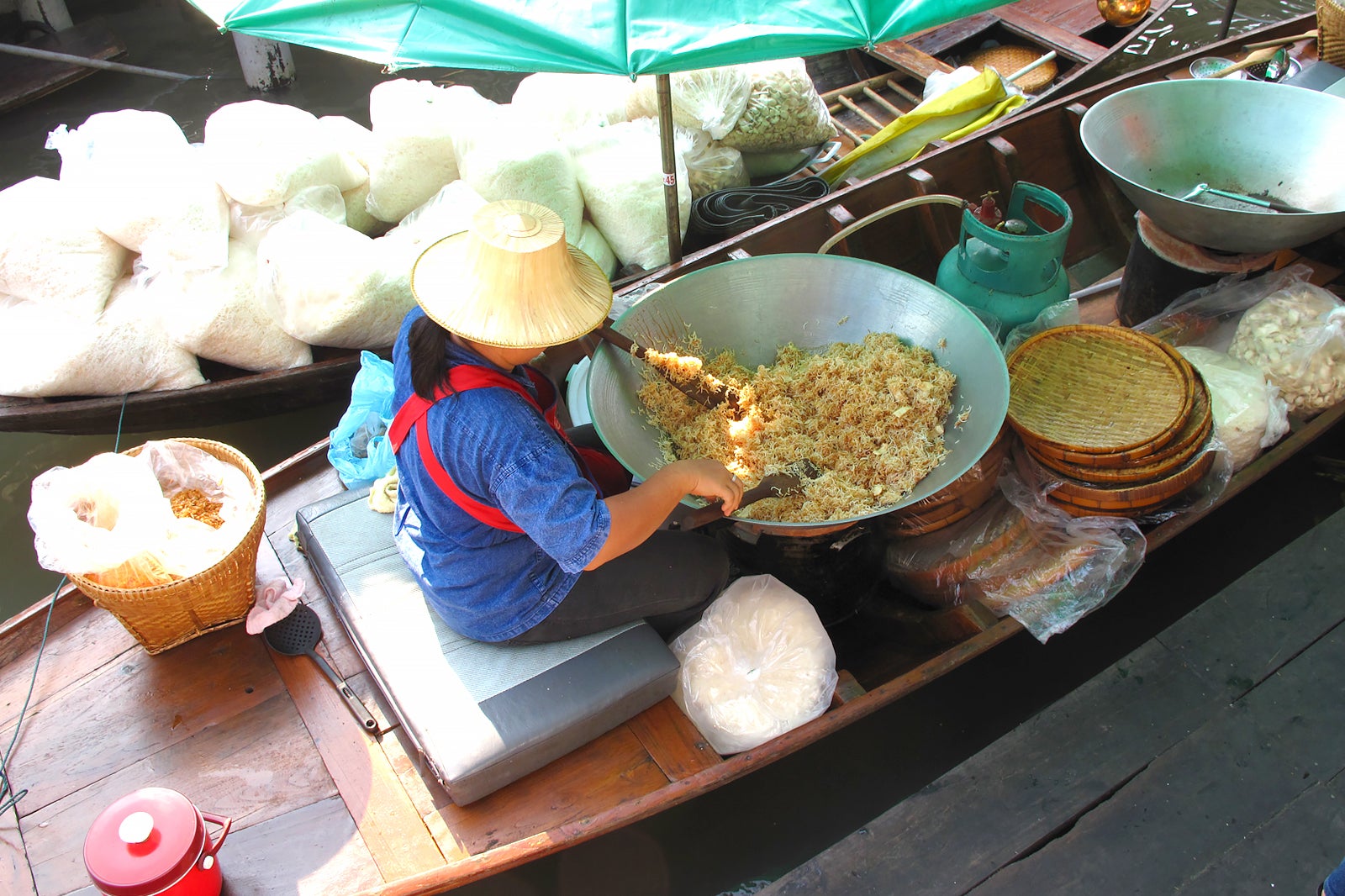 Floating markets
Around Bangkok
Even though transactions are more concerned with tourists than locals these days, the longtail boats in Bangkok's floating markets are still piled high with tropical fruit and vegetables, fresh, ready-to-drink coconut juice, and local food cooked right on the boat. To enjoy the atmosphere without haggling over prices, try relaxing on a guided boat tour of Damnoen Saduak market. The best floating markets near Bangkok include Taling Chan Market, Bang Ku Wiang Market, Tha Kha, and Damnoen Saduak.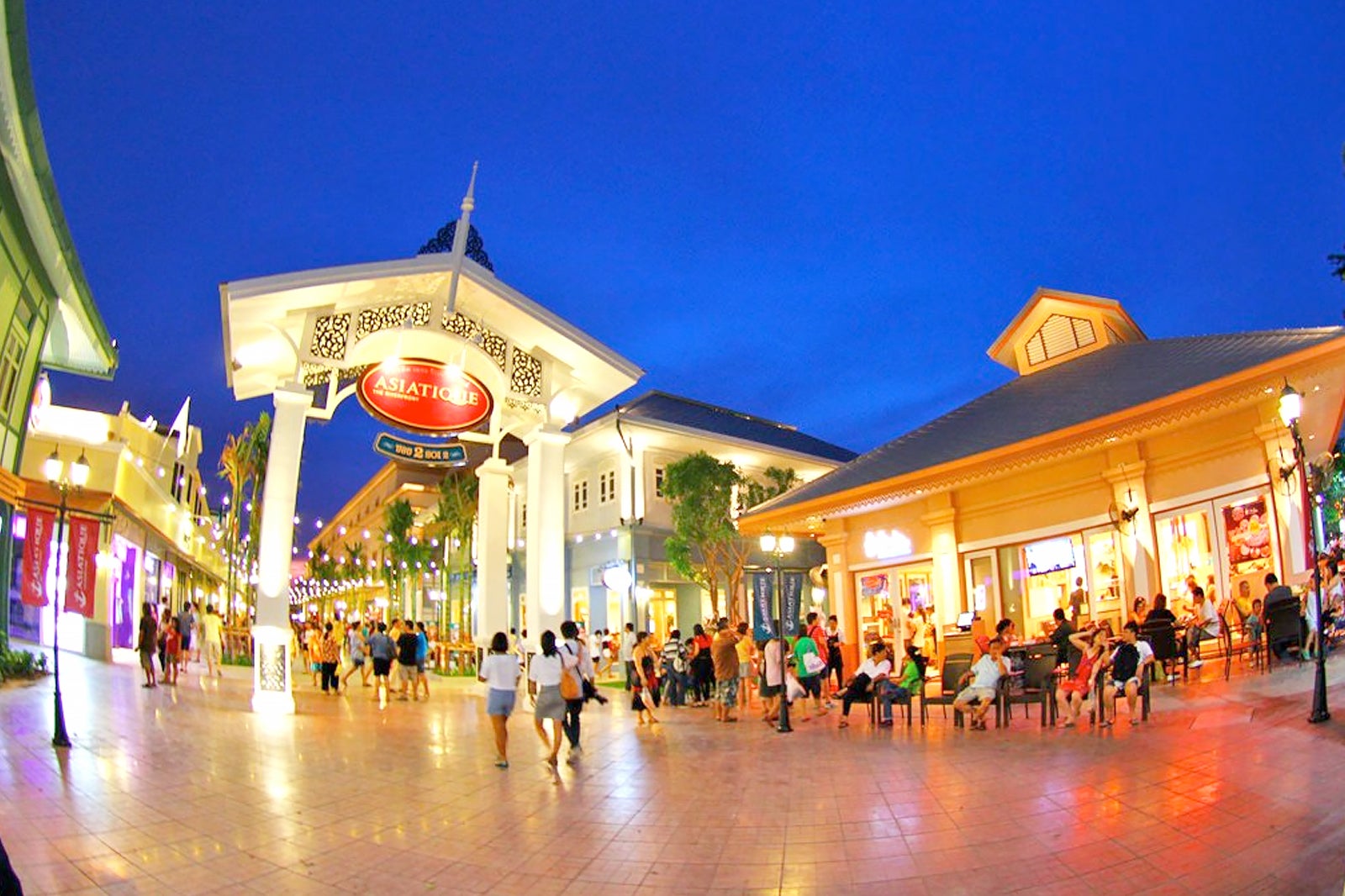 Asiatique: The Riverfront
Riverside
Asiatique: The Riverfront has successfully combined 2 of the most popular shopping experiences in the city: a night bazaar and a mall. Just 10 minutes downriver from the Saphan Taksin BTS Skytrain Station, this huge replica warehouse complex has more than over 1,500 boutiques and 40 restaurants. You can also watch a Muay Thai fight or cabaret show in the evenings.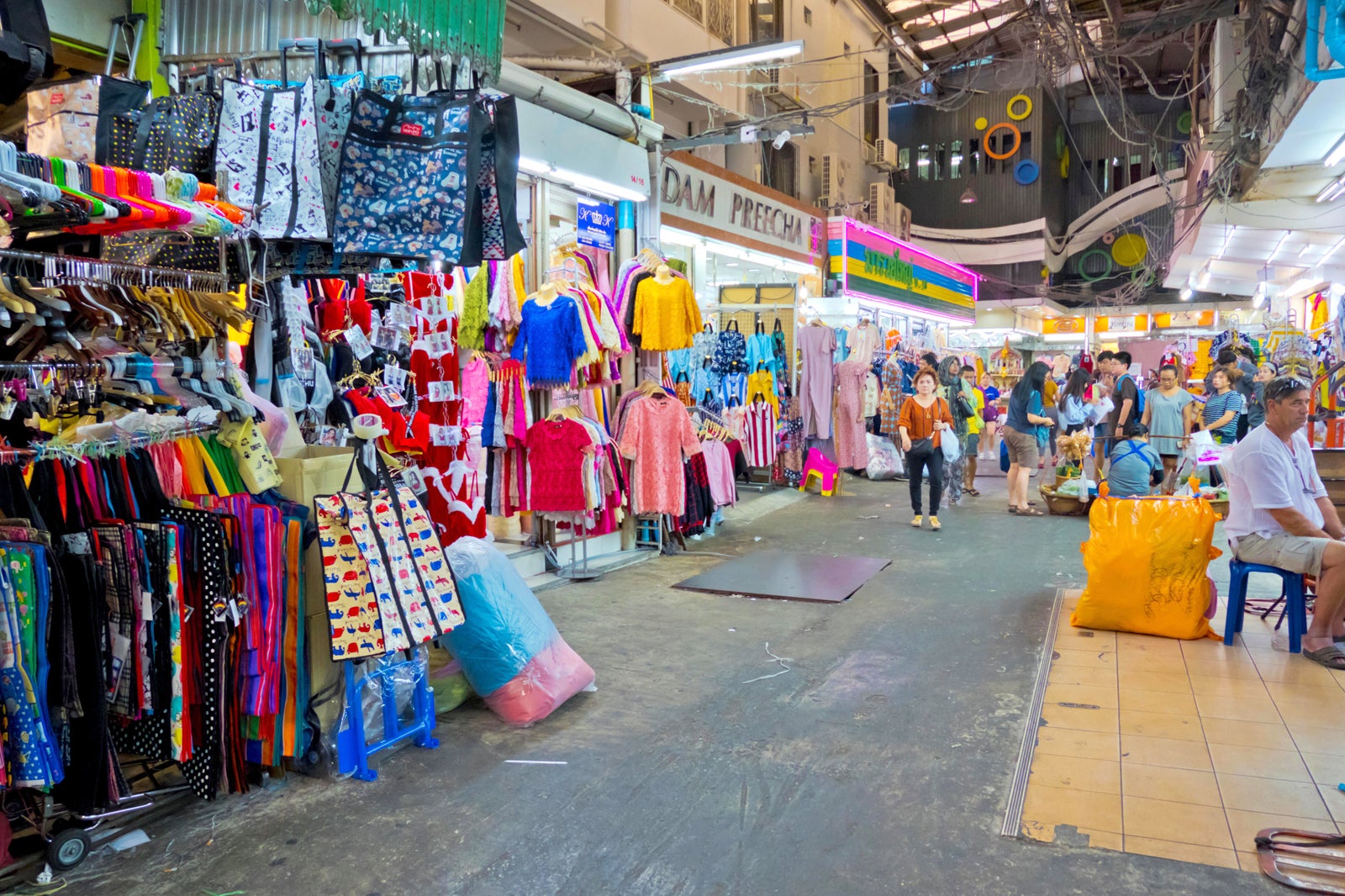 Pratunam is well-known among locals as Bangkok's wholesale fashion district, where streetwear meets odd fashion meets tomorrow's trends. Shopping here is fun because there's a whole gamut of accessories to dress you up from head to toe – and all at bargain prices. The original wholesale market is outdoors, around Indra Hotel and Baiyoke Sky Hotel, while the air-conditioned malls are located across the main street.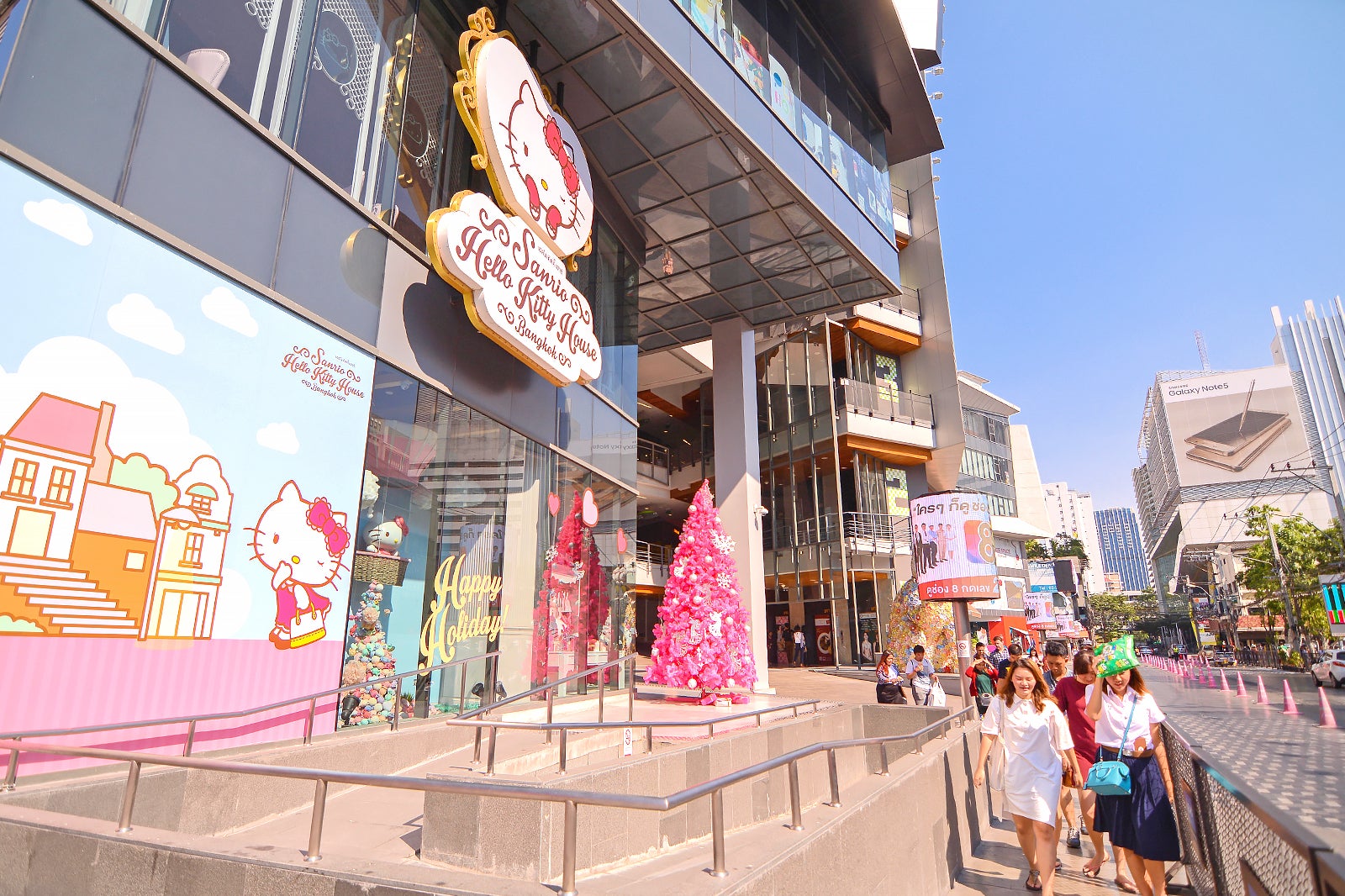 Siam Square, like the city in which it's located, is an area of contrasts. In essence, it's the hub of all things cool, an individual expression point where fashion styles surface (and resurface). Siam also holds claim to being the most expensive place to rent land in Bangkok.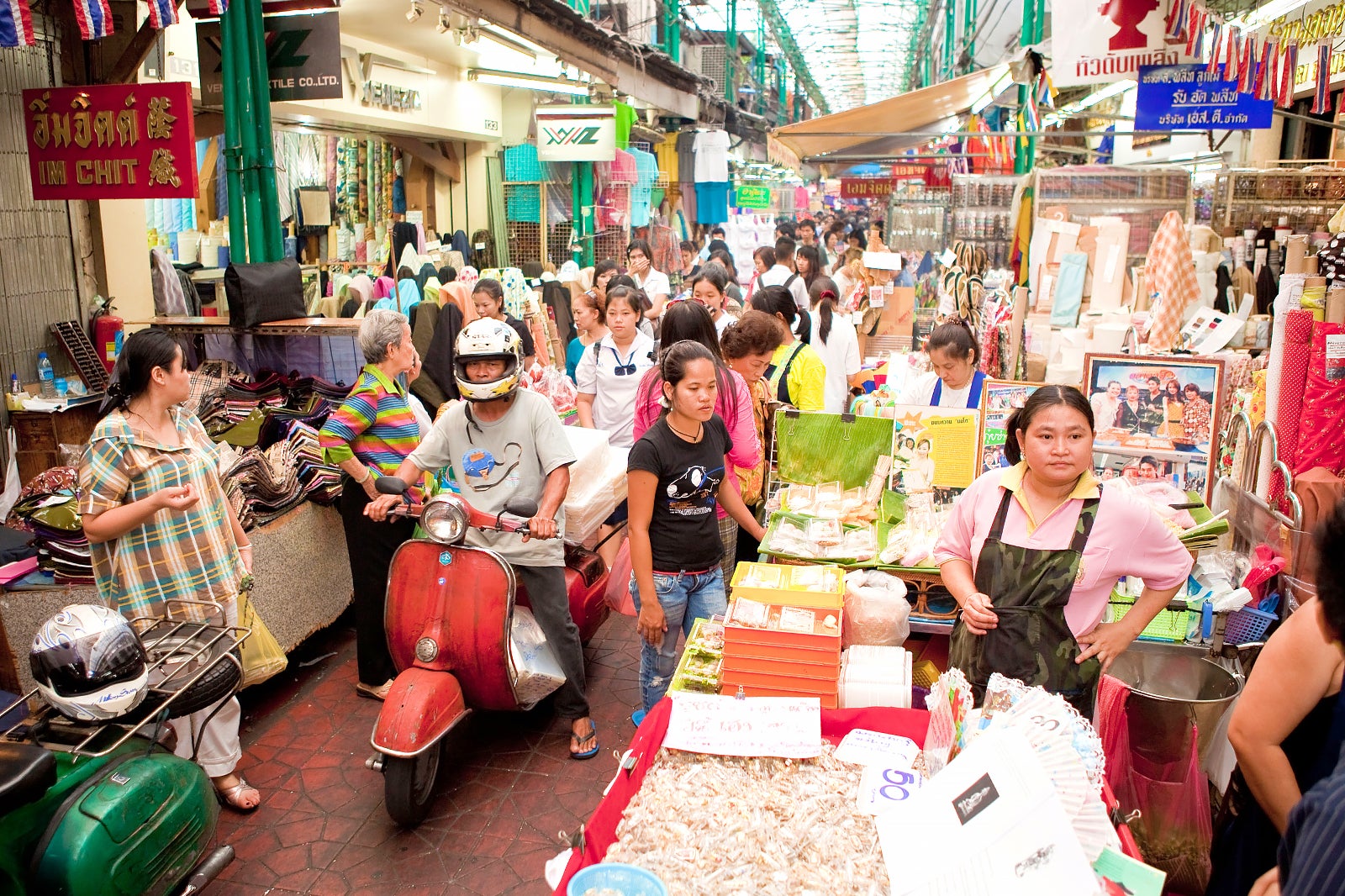 There is something oddly kitsch, charming and nostalgic about Bangkok's Chinatown. Walking through the many little streets you might find yourself in a market, a shophouse-lined backstreet or a crowded space jam-packed with hawkers of every ilk. The epicentre of shopping in Chinatown is the warren-like Sampeng Lane. Along with many gold shops, you'll also find sacks of roasted chestnuts, sequins, feather boas, eccentric virility boosters, and martial art weapons.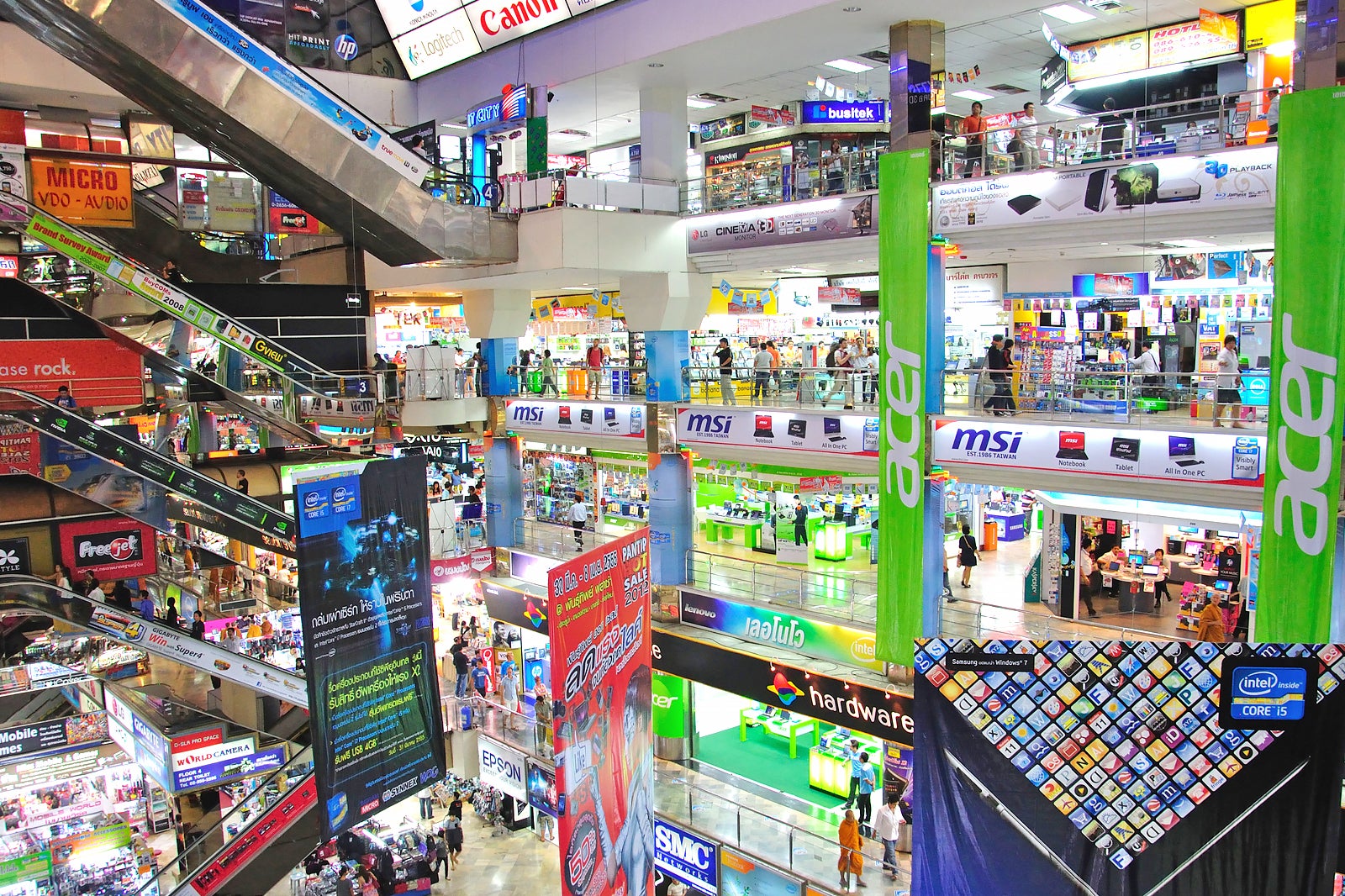 If you're an aspiring techno-geek or want to see the latest trends in computers then Pantip Plaza is your heaven on earth. Looking for a new mobile, notebook or the latest gadget? That's right, Pantip. Packed from floor to ceiling with stalls and shops selling all kinds of computer, electronic paraphernalia and even hard-to-find camera lenses, make sure to allow enough time to explore this bustling indoor IT mall.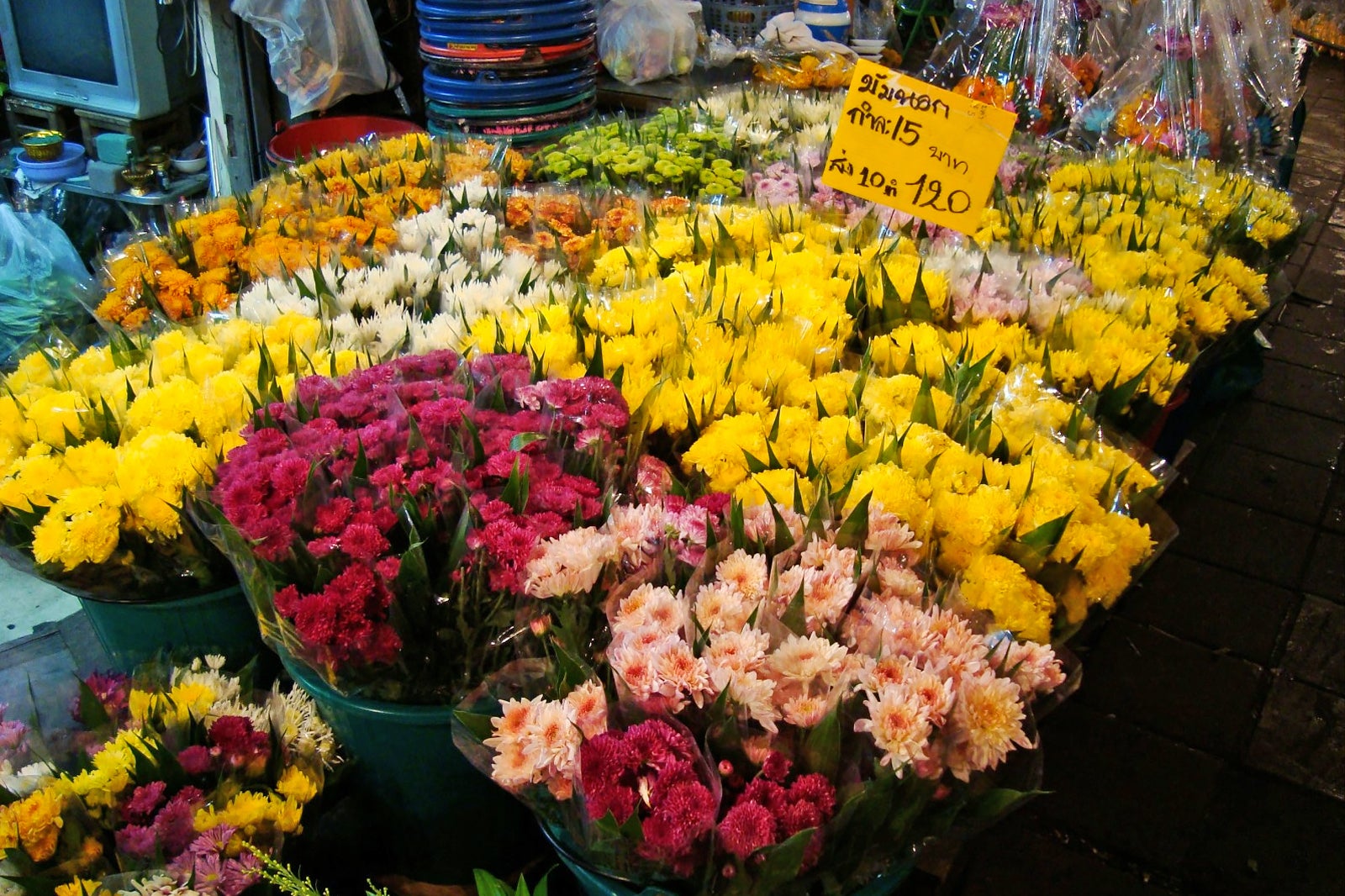 Bangkok Flower Market
Old City
Among the many fresh produce markets in Bangkok, the jewel without a doubt is the Pak Khlong Talad Flower Market. The colours, fragrances of jasmine and the sight of garland weavers busily at work makes for a dazzling sensory experience. Prepare yourself for a really late shopping experience, but one worth staying up for. Located in the Old City, the market lies south of Wat Pho (Temple of the Reclining Buddha).
photo by Globe-trotter (CC BY-SA 4.0) modified