8 Best Places to Go Shopping in Kata Beach
Where to Shop and What to Buy in Kata Beach
Shopping in Kata is a little spread out with the nucleus being around Kata's 3-way intersection at its centre and the main shopping plazas and bazaars opposite the Club Med grounds. Even so, it's a more relaxed affair than hard-sell Patong and is more family-friendly. Shoppers in Kata tend to come out after their evening meal and if you decide to go on a shopping expedition during the day, you'll have the shops pretty much to yourself.
There are many places in Kata where prices can be negotiated in a cheerful manner, so it's a shoppers' market in more ways than one. Places like Kata Expo manage to combine 2 fun pastimes in that it has lots of bars right next door – so, after a few beers you may just end up with a rude T-shirt or 2.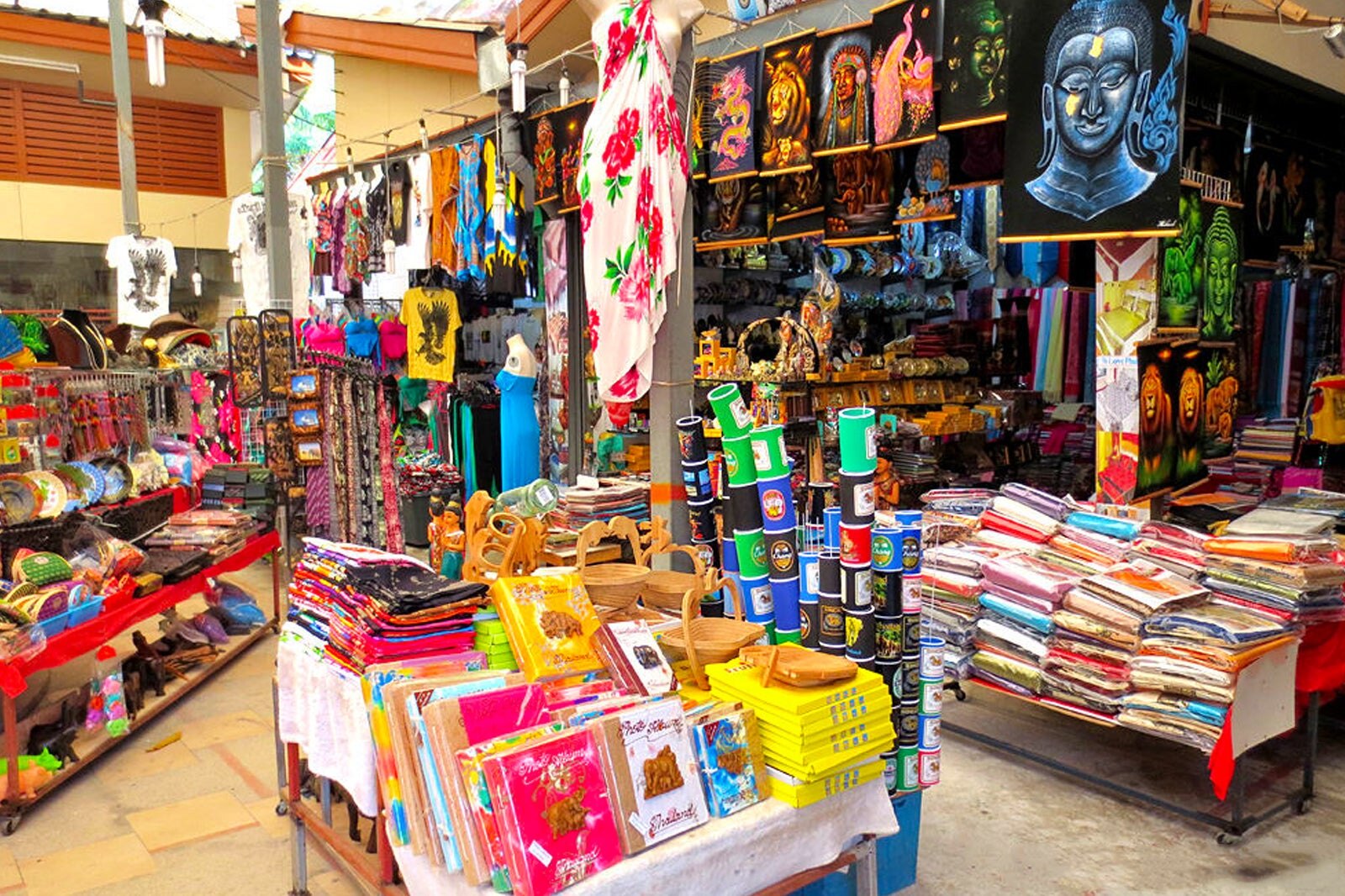 Kata Plaza (also known as K Plaza) is in fact 2 distinct shopping malls with a bazaar-like feel to them. You can find it nearby Kata Palace Hotel and Club Med along Kata Road, running parallel to the Beach Road in Kata Beach. It's flanked by tailor shops, a pharmacy, and a cosy fan-cooled café at the entrance along with a minimart and the inevitable optician's shop.
The 2-lane plaza really is a one-stop destination for all your holiday souvenirs and is certainly not the place to make practical purchases such as baby diapers or rice. What you see is what you get at Kata Plaza and that means hundreds of holiday souvenirs and lots of Thai elephant-themed paraphernalia.
Location: Kata Road, Muang, Phuket 83100, Thailand
Open: Daily from 10 am to 11.30 pm
2
Handicraft stalls around Kata Beach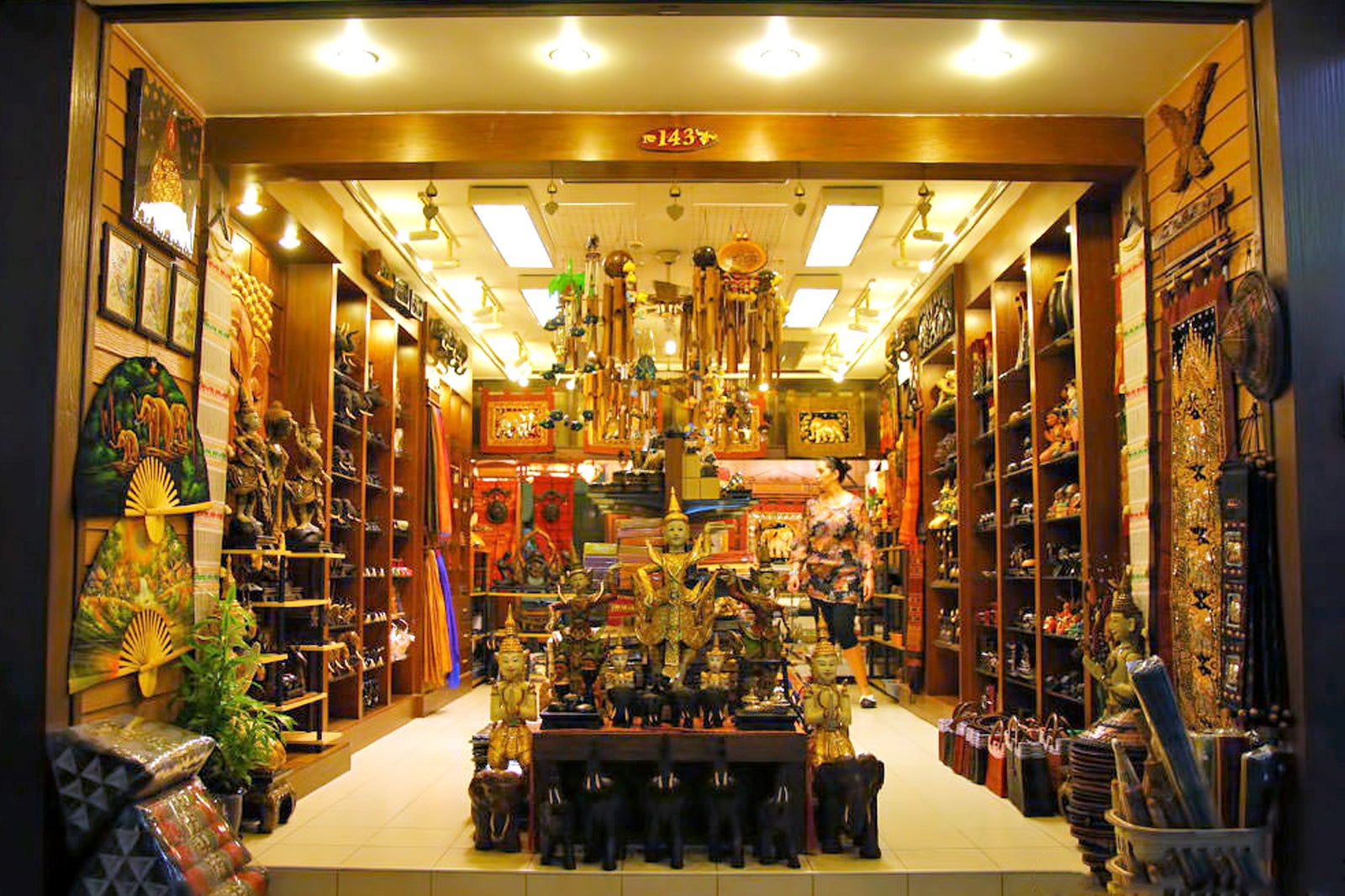 Handicraft and souvenir shops and stalls around Kata Beach are thick on the ground on either side of the road heading south away from the T-junction. In the late afternoons, things get even more crowded as the street stalls set up.
You'll be spoilt for choice if you're looking for textiles, cushion covers, sarongs, cheap jewellery, DVDs, CDs, imitation brand-name beachwear, sports shoes, sunglasses, watches and… for some strange reason, wooden elephants. The nearby Dino Park usually has an elephant come out every evening to be fed by passersby, so maybe this is why there are carved wooden elephants of every size at every single handicraft stall in the vicinity.
Location: Kata Beach, Karon, Muang, Phuket 83100, Thailand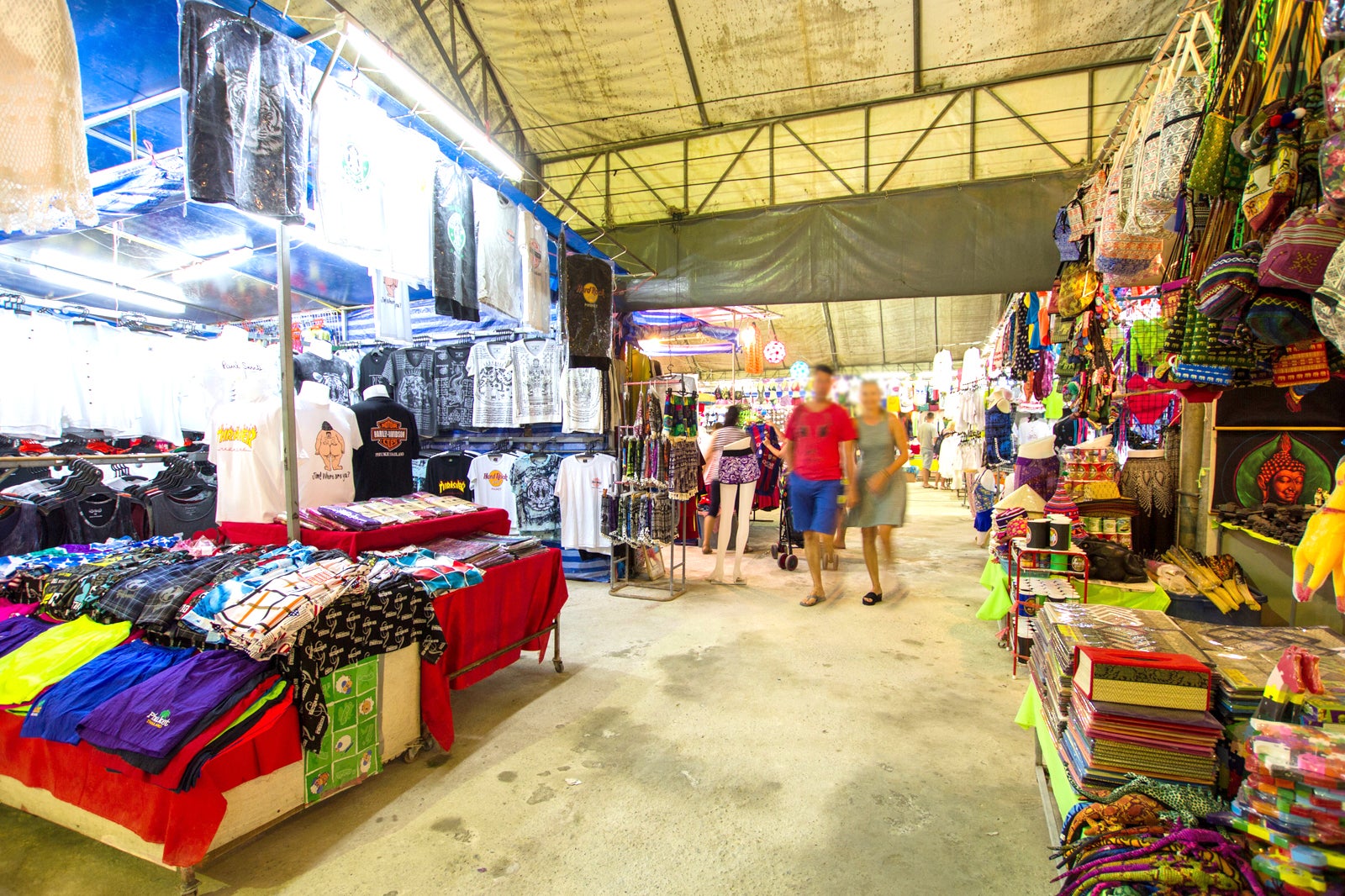 Kata Night Market is a covered shopping area with a very large food court and a selection of mostly tourist-oriented stalls. Found on Kata New Road, it's impossible to miss the giant gorilla and Hulk statues by the entrances. Indeed, it should not be missed as you will find plenty of good savings on meals and souvenirs.
Not to be confused with the modest selection of stalls which appear on Soi Malisa every Monday and Thursday, this is a permanent structure made from three large domed pavilions. The one on the right, by the gorilla statue, is a large food court with a bar in front, while the other 2 house a selection of normal market stalls.
Read more
Location: Patak Rd, Muang, Phuket 83100, Thailand
Open: Daily from 5 pm to 10 pm
KT Plaza is a modest selection of stalls in a covered building which is too small to call a market but too big to call a selection of street vendors. The plaza has a few ATMs and a restaurant, as well as places selling fresh fruits, sportswear, T-shirts, handicrafts, souvenirs, bags and other fairly typical tourist wares.
The prices are generally competitive and the environment is not too stuffy, making it worth taking a look around. There is also a restroom right at the back, which costs a few baht to use and another few baht if you want tissue paper.
Location: Kata Road, Muang, Phuket 83100, Thailand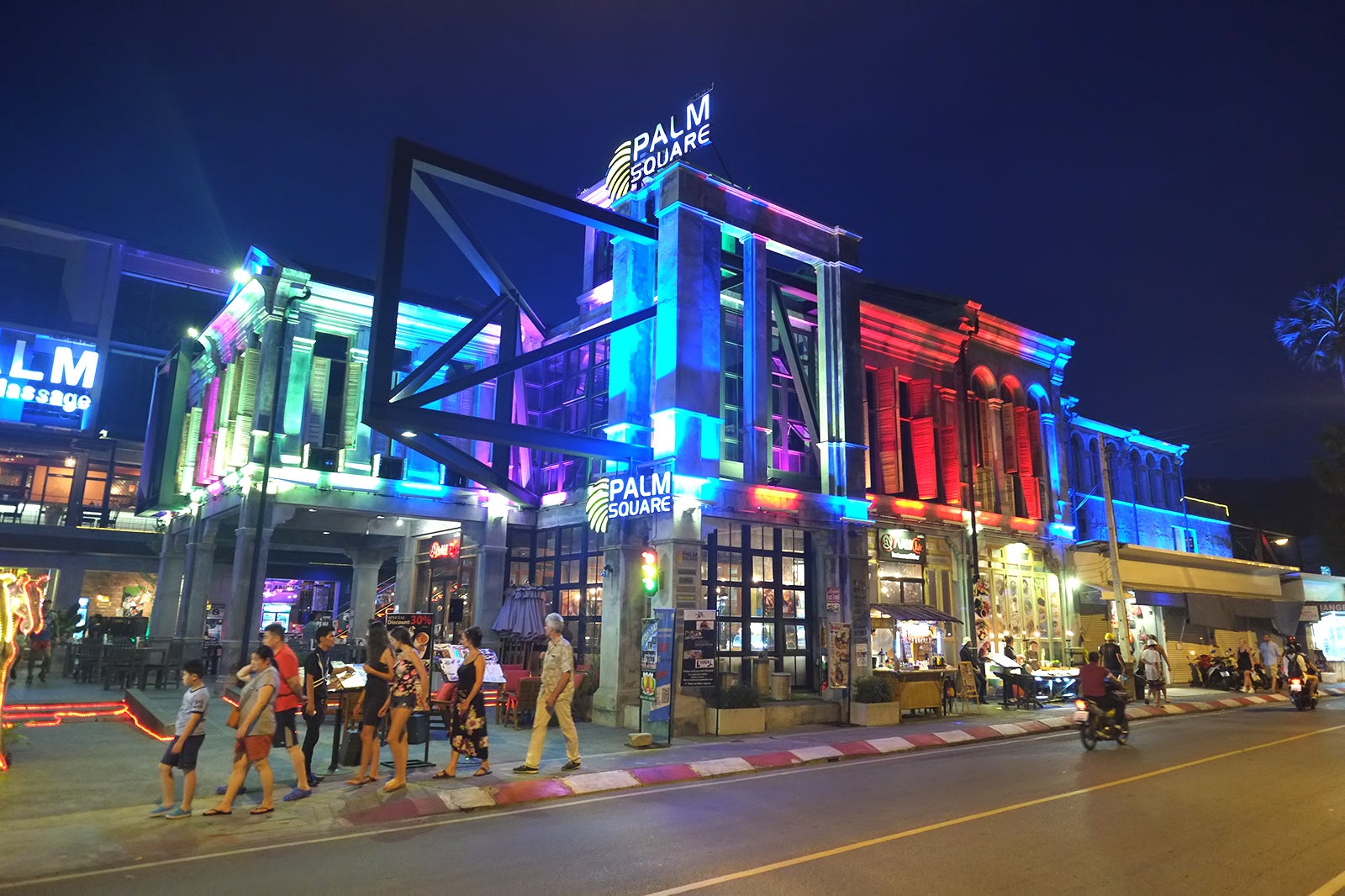 With 8 restaurants and bars, a yoga and fitness studio, 2 spas and a few boutiques (art gallery, clothes, and Thai natural products), the 3 floors of the Kata Palm Square building offer a cool and modern place to spend an agreeable evening with family and friends after a long day at the nearby beach or exploring Phuket and the surrounding vicinity.
Location: 88, 29-30 Kata Rd, Karon, Muang, Phuket 83100, Thailand
Open: Daily from 4 pm to 11 pm
Phone: +66 (0)88 765 3515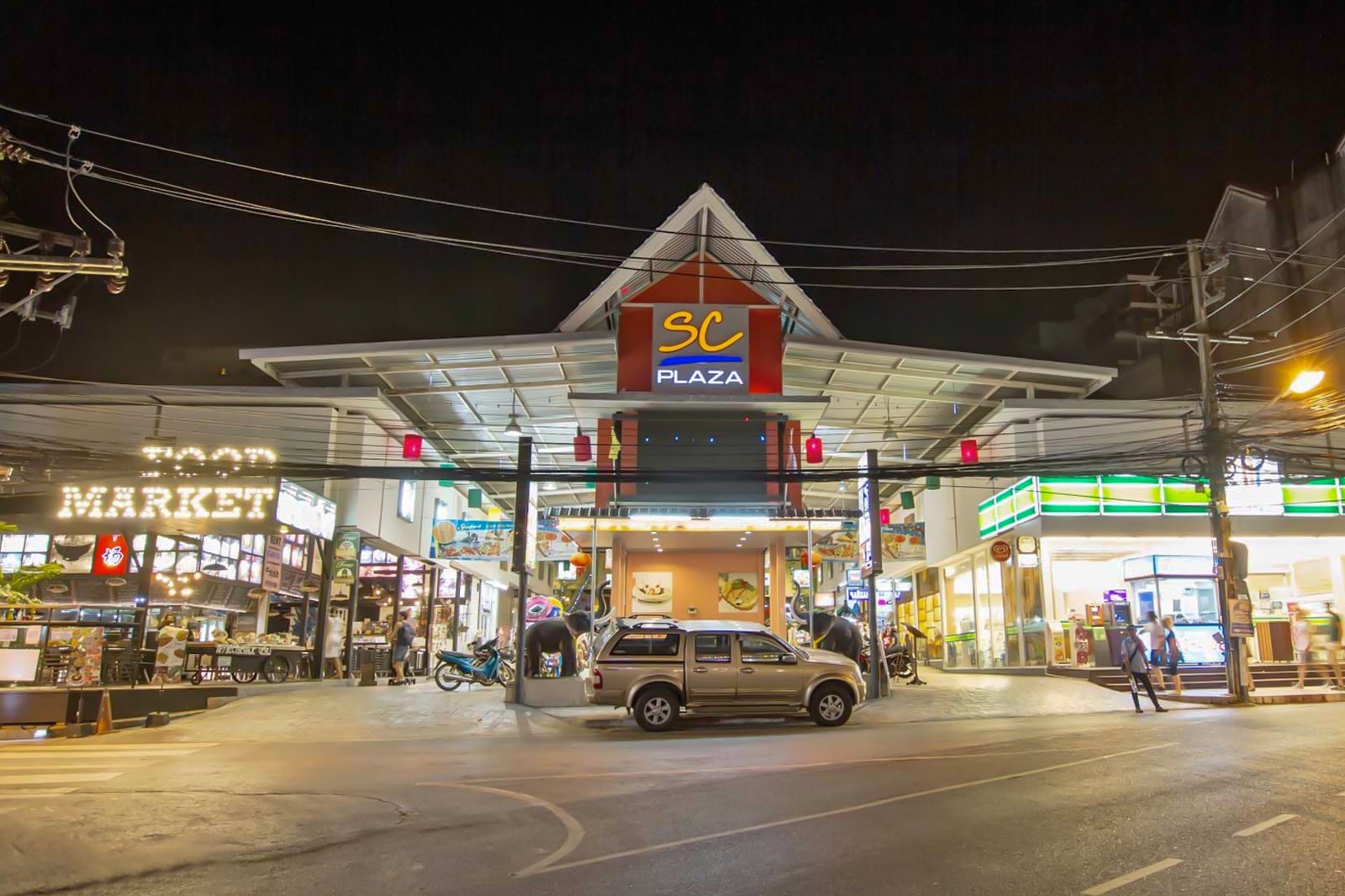 SC Plaza is a covered selection of shops and restaurants intended to appear like a traditional shopping street. It has a food market by the entrance, which offers pretty cheap local and international dishes in a food court-style setting, which also offers free Wi-Fi and free phone charging.
There's a second restaurant – Le Bambou – at the back of the plaza, which often adds a buy-2-get-1-free deal on beer. The shops and stalls offer everything from souvenirs, T-shirts, herbal medicines, massages and tailored suits.
Location: Karon, Muang, Phuket 83100, Thailand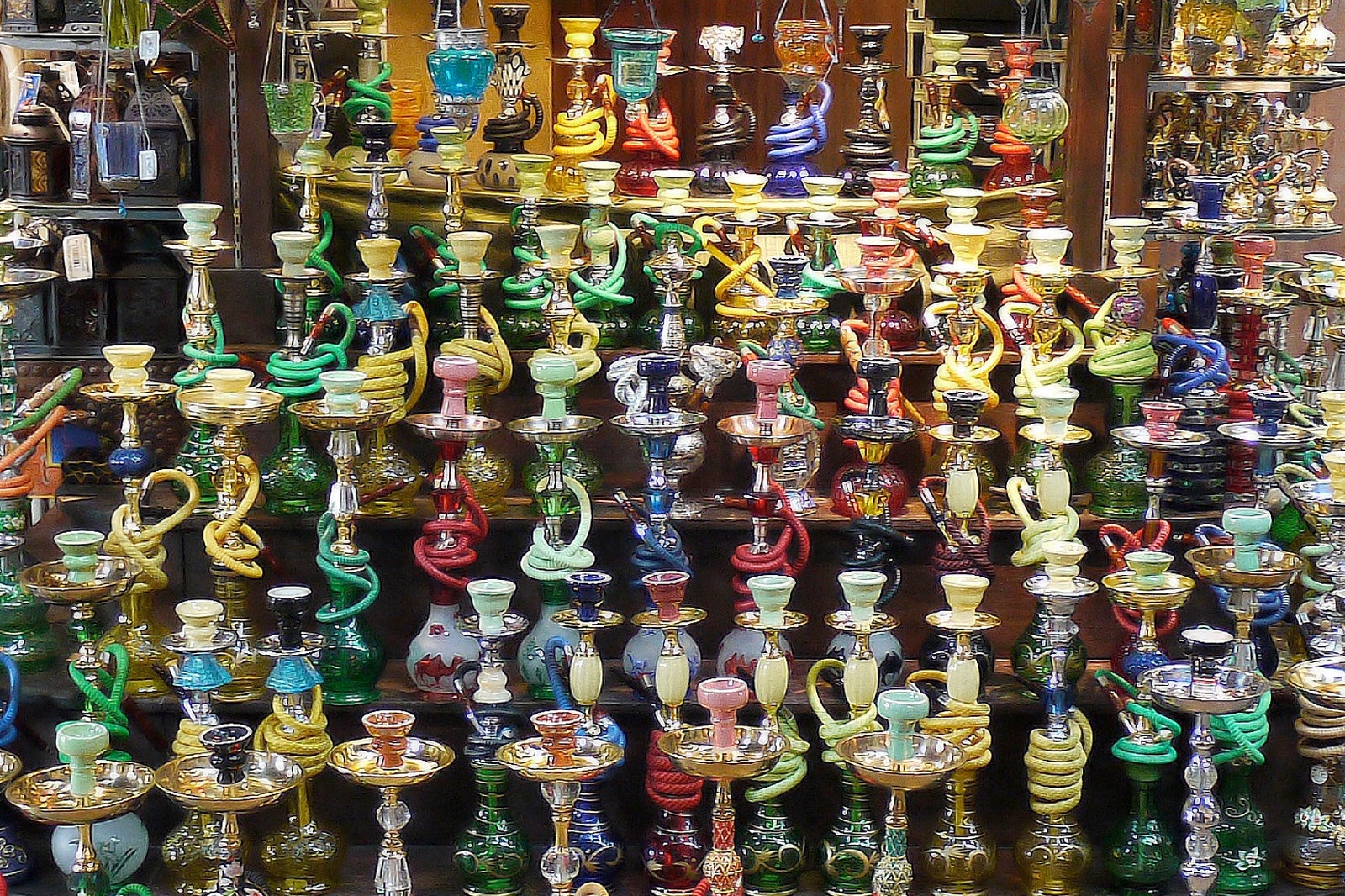 Soi Malisa (also known as Soi Ton Tan) on the southern end of Kata Road is a pleasant alley to walk along because it's not as narrow as other nearby sois. It features many shops, restaurants, art galleries and bars along the way leading to the Malisa Villa Suites. If you want to look your best for a special evening out, visit one of the beauty salons along the soi.
Every evening, the middle of the soi is converted into a night market, again with plenty of walking space for shoppers. Stand and stall owners start setting up their businesses around 5pm and the market usually gets going after 7pm. It's made up of more than 30 kiosks with a good range of Thai products ranging from woodcarvings and scarves to pearls and Buddha images.
Location: Soi Ton Tan, Kata Beach, Phuket 83100, Thailand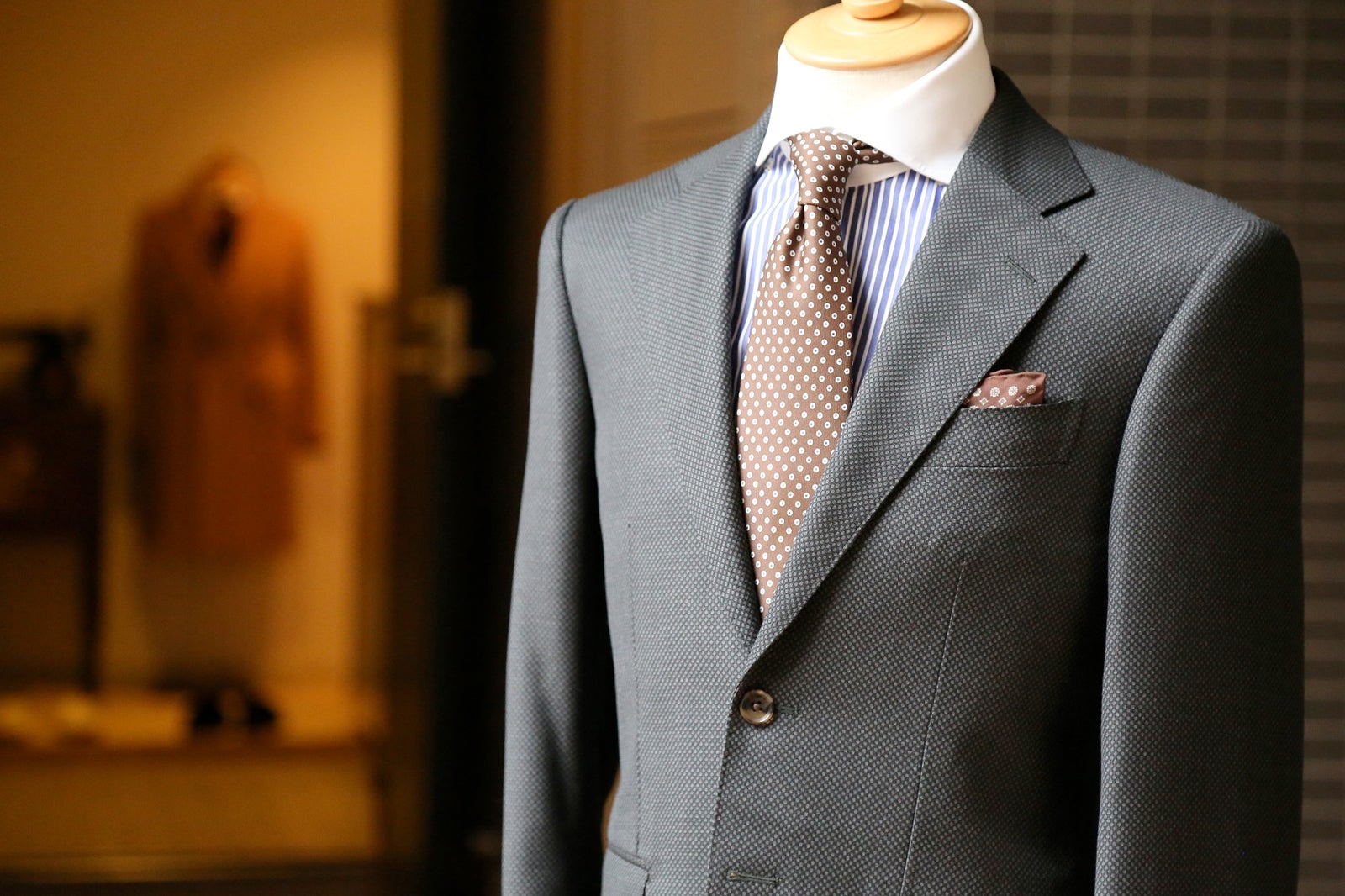 You'll find many different tailors all around Kata Beach, offering services for both ladies and men. Some of them are genuinely talented and worth checking out. Even so, don't ever let their touts browbeat you or coerce you against your will and never accept the quoted starting prices.
It's also worth noting that it's not necessarily a positive point to have your suit/dress/shirt ready in 24 hours – at least 3 fittings is about the norm, so do plan ahead.
Location: Kata Beach, Phuket 83100, Thailand