6 Best Places to Go Shopping in Rawai
Where to Shop and What to Buy in Rawai
Rawai, for all its charms, lacks the extensive shopping opportunities of Phuket's touristy areas. There's a local supermarket close to Rawai Beach that offers fresh produce at affordable prices.
Souvenir shops can be found at many Rawai landmarks, while quirky museums often have onsite shops selling handicrafts made from natural materials, especially Andaman shells. Our guide to where to shop and what to buy in Rawai might help satisfy your need for shopping in this Phuket beach area.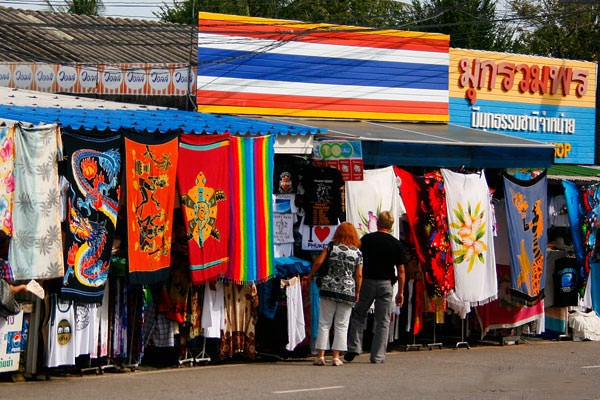 The Phromthep Cape Viewpoint has small souvenir shops dotting the lower end of the hill. You can find batik prints, postcards, sweets, fresh fruit, clothes, and handicrafts. While most visit Phromthep Cape just for the view, you can enjoy a bit of shopping after the rather challenging walk up to the viewpoint.
Location: Laem Promthep, Rawai, Muang, Phuket 83100, Thailand
Open: Daily from 10am to 7pm (hours may vary)
The Sea Shell Museum in Phuket displays some of the most valuable seashells in the world. It has 4 main exhibitions, all with information in English and Thai. You can check out many rarities and odd shells, including the world's largest golden pearl (140 carats), sedimentary rocks containing fossils, and even a shell that weighs 250 kg.
Read more
Location: 12/2 Moo 2, Wiset Road, Rawai, Muang, Phuket 83130, Thailand
Open: Daily from 9am to 5.30pm
Phone: +66 (0)76 613 666
photo by Amada44 (CC BY-SA 3.0) modified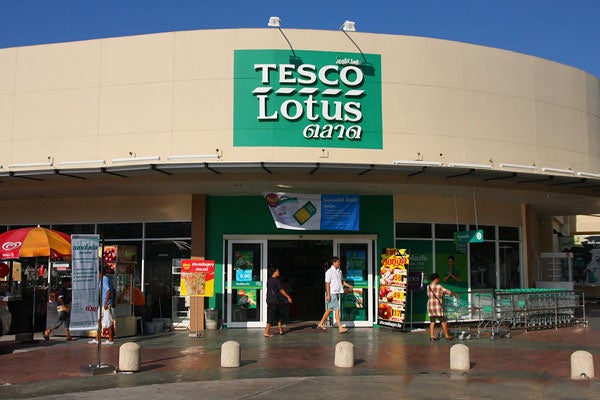 Tesco Lotus Rawai is a supermarket by an international mall chain of the same name. It spans around 1,000 square metres, with sections dedicated to fresh produce, canned and packaged food items, clothes, and electronics. You'll also find a good number of tenants including local banks and ATM's, a bookstore, franchise restaurants and cafes, a drugstore, and beauty parlour.
Location: 6/43 Moo 5, Rawai, Muang, Phuket 83130, Thailand
Open: Daily from 8am to 8pm
Phone: +66 (0)76 602 304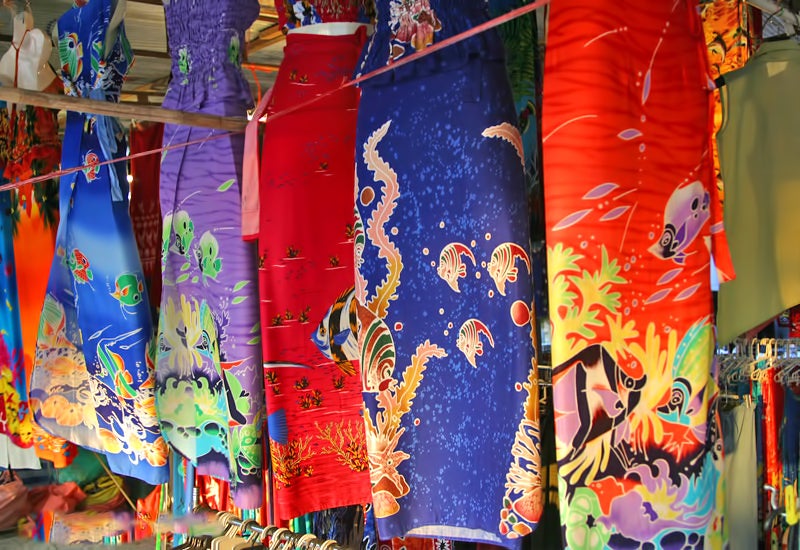 Baan Batik Phuket is a long-running boutique where every piece of textile is designed by its in-house artists. It was founded by Apinan Tovankasame, who moved from Bangkok to Phuket to teach in a local college for several years. Baan Batik Phuket distributes its products to retail and wholesale markets across the island, but you should visit the boutique in Rawai if you're looking for original batik prints.
Location: 10/15 Wiset Road, Rawai, Phuket 83100, Thailand
Open: Daily from 9am to 5pm
Phone: +66 (0)76 384 061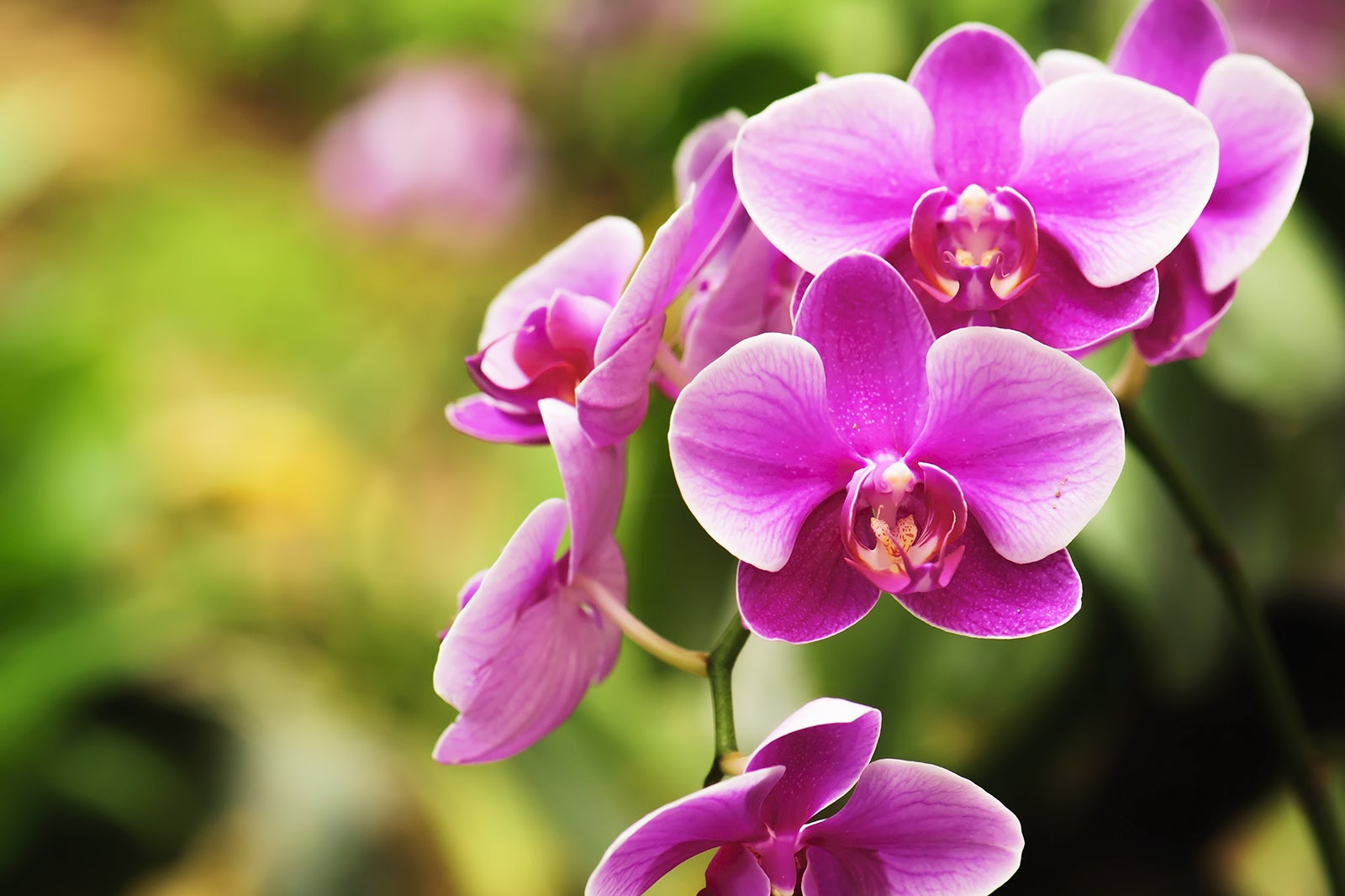 The Phuket Orchid Farm is one of the largest nurseries on the island. This family-run venue lets you admire over 15,000 different species of flowers. Fresh-cut orchids are available for sale – the farm can even pack them for international air travel. Entrance fees cost around 300 baht per adult and 100 baht per child (3 to 12 years old), which include a complimentary bouquet of orchids. You can also join a garden tour for around 400 baht per person.
Location: 67/1 Soi Suksan 1, Viset Road, Chalong, Muang, Phuket 83130, Thailand
Open: Daily from 9am to 5.30pm
Phone: +66 (0)76 384 329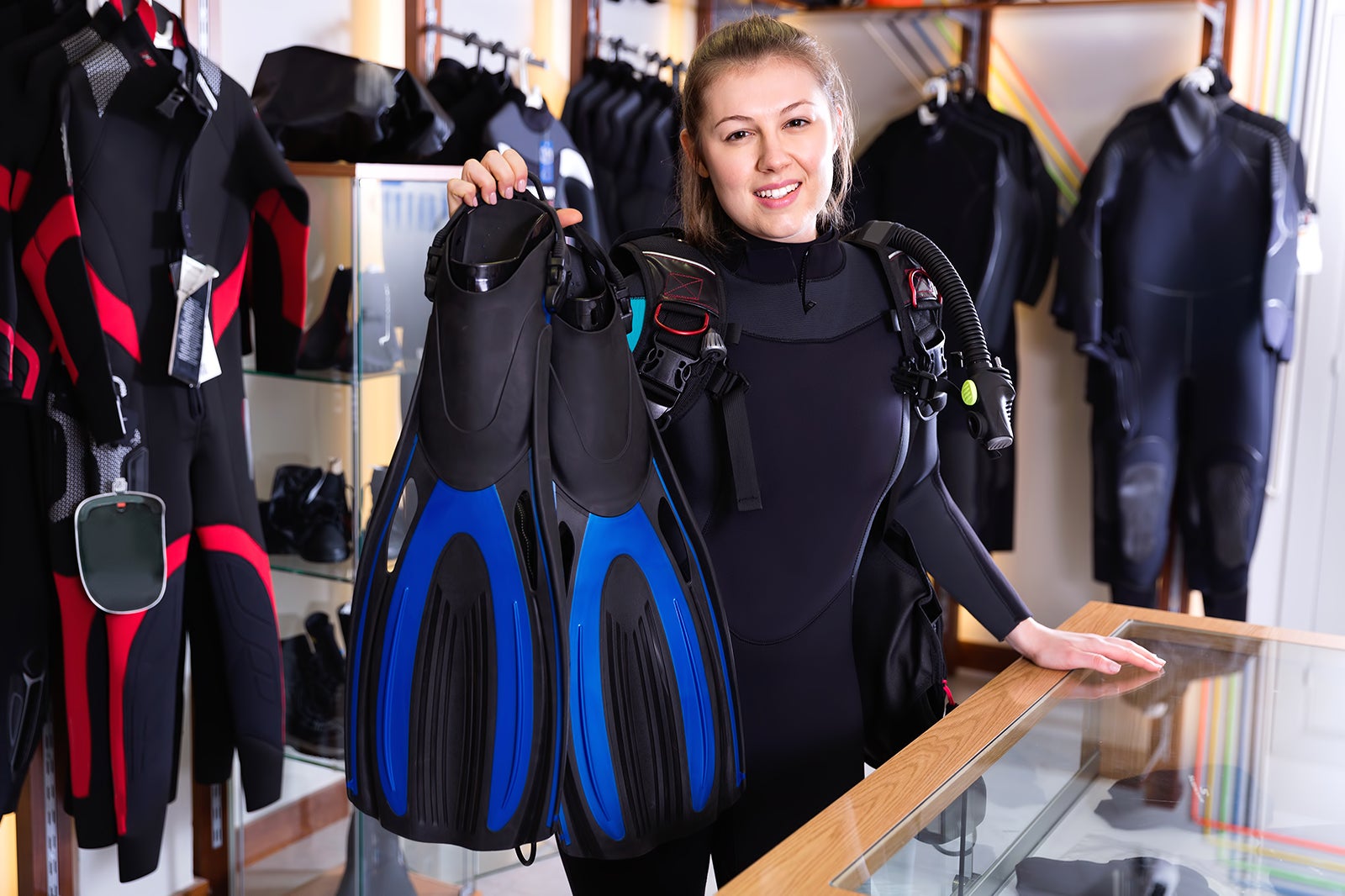 Aqua Master distributes watersports equipment to many diving and snorkelling centres in Thailand and Southeast Asia. Located near Chalong Pier, the store is one of the best places in Phuket for quality gear. You can find masks, snorkels, fins, wetsuits, dive computers, cameras, housings, cylinders, snorkels, fins, bags, torchlights, and gloves.
Location: Sunrise Road, Rawai, Muang, Phuket 83130, Thailand
Open: Monday–Friday from 9am to 6pm, Saturday from 9am to 1pm (closed on Sundays)
Phone: +66 (0)76 381 353