Koh Phangan Information
What You Need to Know About Koh Phangan
Koh Phangan is an island that's world-famous for its beach parties – the iconic full-moon and half-moon parties. Nicknamed 'Samui's Little Sister', it only has about 10,000 residents but attracts around 30,000 travellers looking to enjoy the island's hedonistic events.
Some of the island's beaches are nothing short of idyllic, especially those on its western coast. Getting around Koh Phangan can be a challenge as some roads aren't as well developed as Koh Samui's. Some beaches can only be reached by boat – this works in their favour as most of Koh Phangan remains quite natural.
Koh Phangan is around 100 km northeast of Surat Thani and 12 km north of Koh Samui. Most ferries travel from Koh Samui to the island's main town of Thong Sala, but some boats dock and depart from Haad Rin, which lies around 11 km away.
A coastal road runs southeast to Haad Rin and connects you to Koh Phangan's sleepy beaches such as Thong Nai Paan Yai and Noi. A northward road leads to Ao Chaloklum, while a 3rd road runs west along the coast to Haad Yao, Haad Salad and Ao Mae Haad.
Koh Phangan Information - one of the highlights of 10 Best Islands in Thailand and 10 Best Party Beaches in the World (Read all about Ko Pha-ngan here)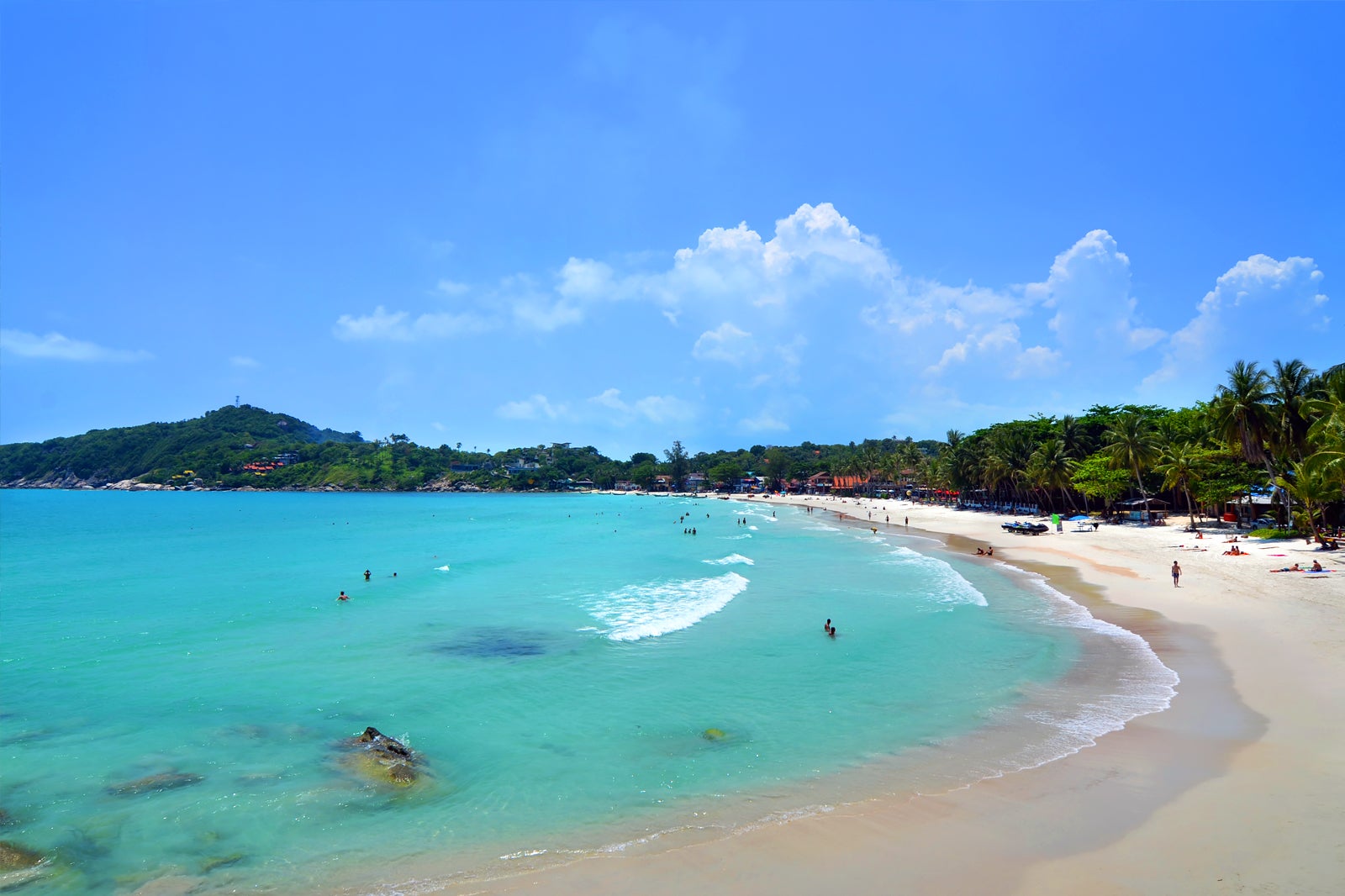 Koh Phangan climate
Koh Phangan has a tropical and highly humid climate with 2 main seasons. The hot season runs from January to April while the rainy season is between May and January. You can expect occasional rain and sunshine from May to September, then heavy monsoonal rain from October to December.
The temperature on Koh Phangan generally fluctuates between 24°C and 32°C. Occasionally, it can dip as low as 20°C and rise to 36°C. Despite the rather high temperatures, sea breezes keep things cool and enjoyable during the day.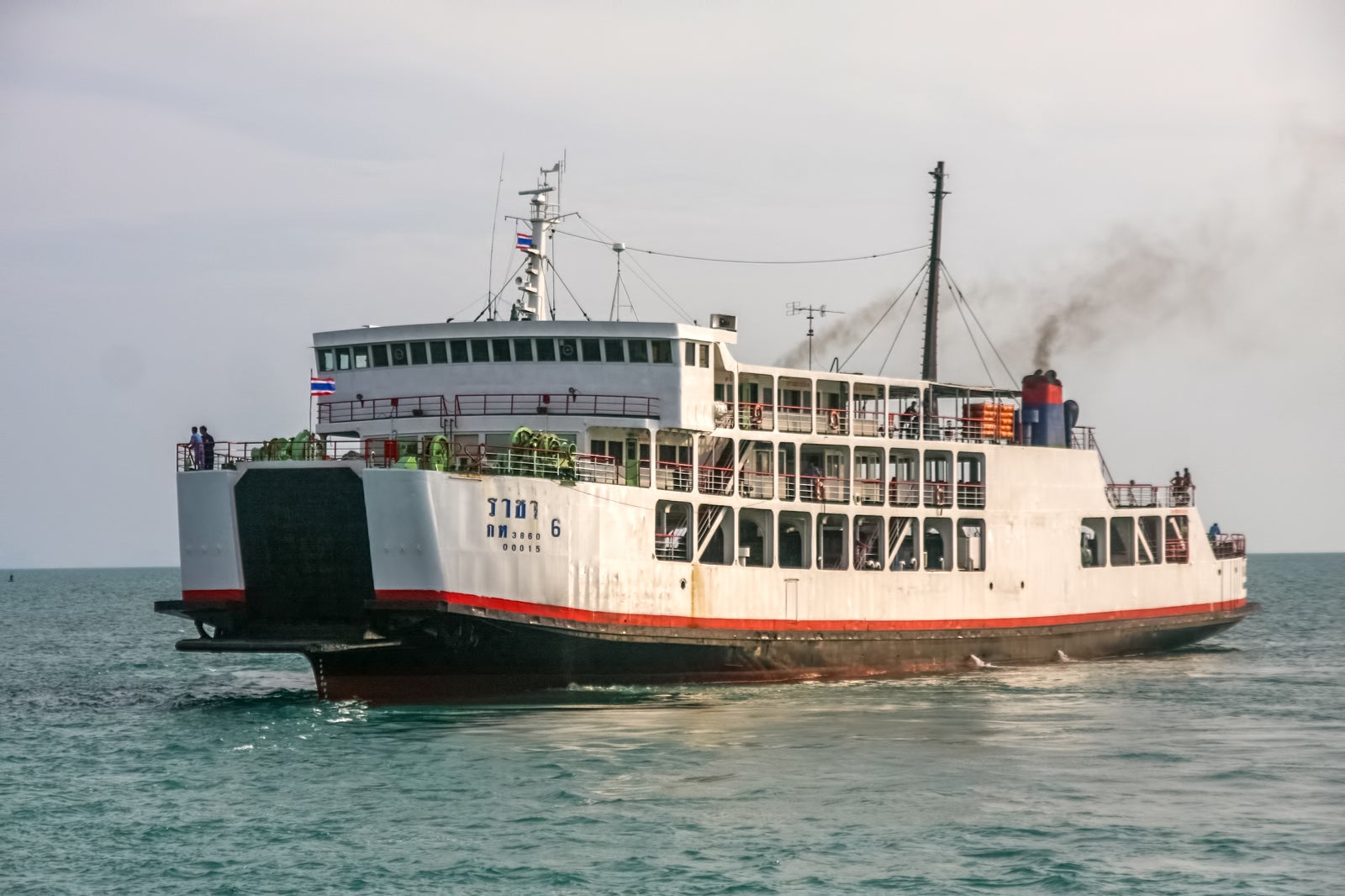 How to get to Koh Phangan
Koh Phangan is easily accessible by ferry. Overnight buses and trains connect land travellers to the ports at Surat Thani and further south at Don Sak, where ferries depart for Koh Samui, Koh Phangan and Koh Tao.
Koh Phangan has no airport, so passengers flying into Samui transfer to Maenam Pier (ferry) and Bohput Pier (speedboat).
Ferries from the mainland generally stop at Samui's Nathon before continuing to Koh Phangan. They usually depart at 9 am and 11 am every day. The voyage takes around 45 minutes.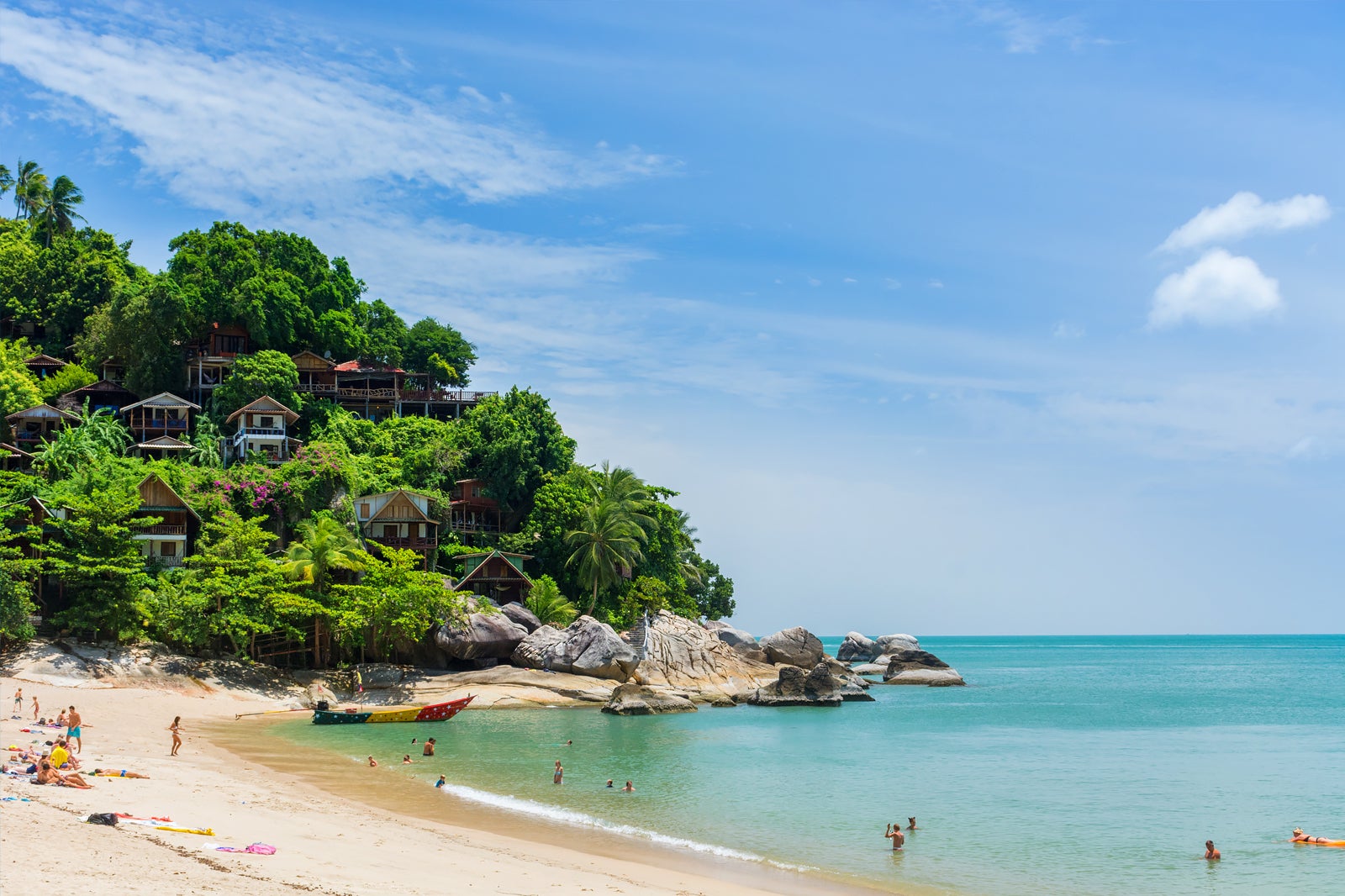 Good to know about Koh Phangan
If you're planning to attend a full-moon party, try to arrive at least 2 to 3 days in advance – accommodation is often fully booked out on the day of the party.
Insist on wearing a lifejacket when travelling by speedboat. Boats are usually overcrowded with very little regard for safety precautions. Electronic devices should be stored in a snap-shut and waterproof bag.
Beware of pickpockets. It's best to leave your valuables at your hotel reception when you're heading to a full-moon party.
Drivers and motorcyclists should note that the road just north of Haad Rin, heading for Thong Sala, is very precipitous. Stalled cars have been the cause of some bad accidents. The track over the spine of the island from Ban Tai to Thong Nai Pan is downright dangerous. Avoid driving at night.
It's very common to see bandaged and limping foreigners on Koh Phangan – the result of motoring accidents. Wear a helmet and protective clothing when riding a motorcycle.
Koh Phangan is very laidback, with a slow pace of life. Service at restaurants and bars reflects this, so it's best to be patient and polite during your visit.
Wear shoes at beach parties. Broken glass is pretty much inevitable due to the number of people attending these events and copious amounts of alcohol consumed.
Penalties for illegal drug consumption are very steep in Thailand. Undercover and local police often patrol the full-moon parties of Koh Phangan, so just stick to your drink.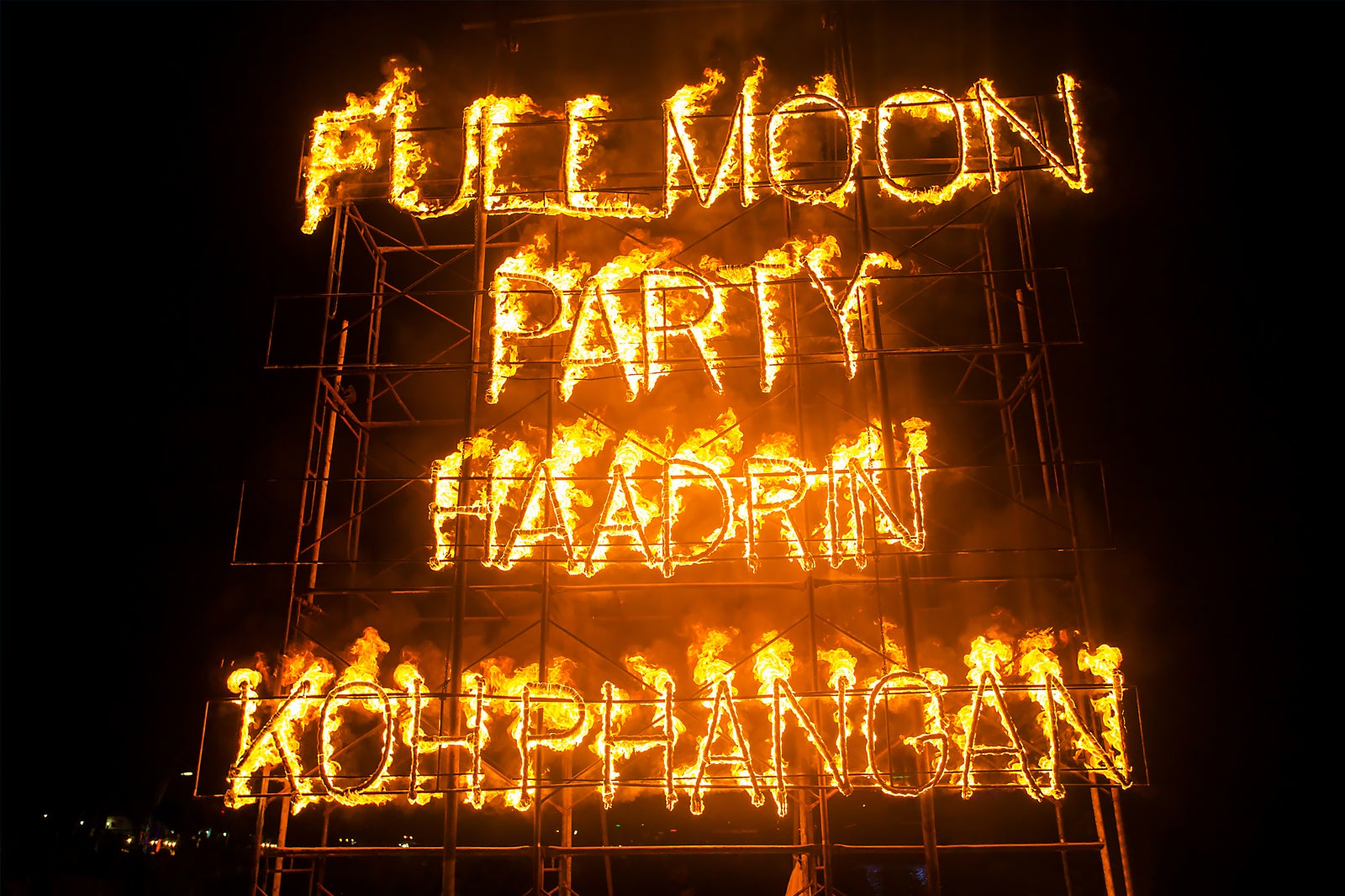 Koh Phangan Information
Back to top