Little India in Bangkok, known locally as 'Phahurat Market', is just a short walk from the city's famous Chinatown, not too far away from the banks of the Chao Phraya River.
And its label of 'little' is certainly appropriate; the neighbourhood is made up of just one short road with only a few giveaways that it is home to Bangkok's largest Indian community, such as a prominent golden-domed Sikh temple, some shabby curry houses (but which serve very delicious dishes) and lots of traditional textile shops.
Little India Bangkok - one of the highlights of 8 Best Places to Go Shopping in Chinatown Bangkok (Read all about Bangkok here)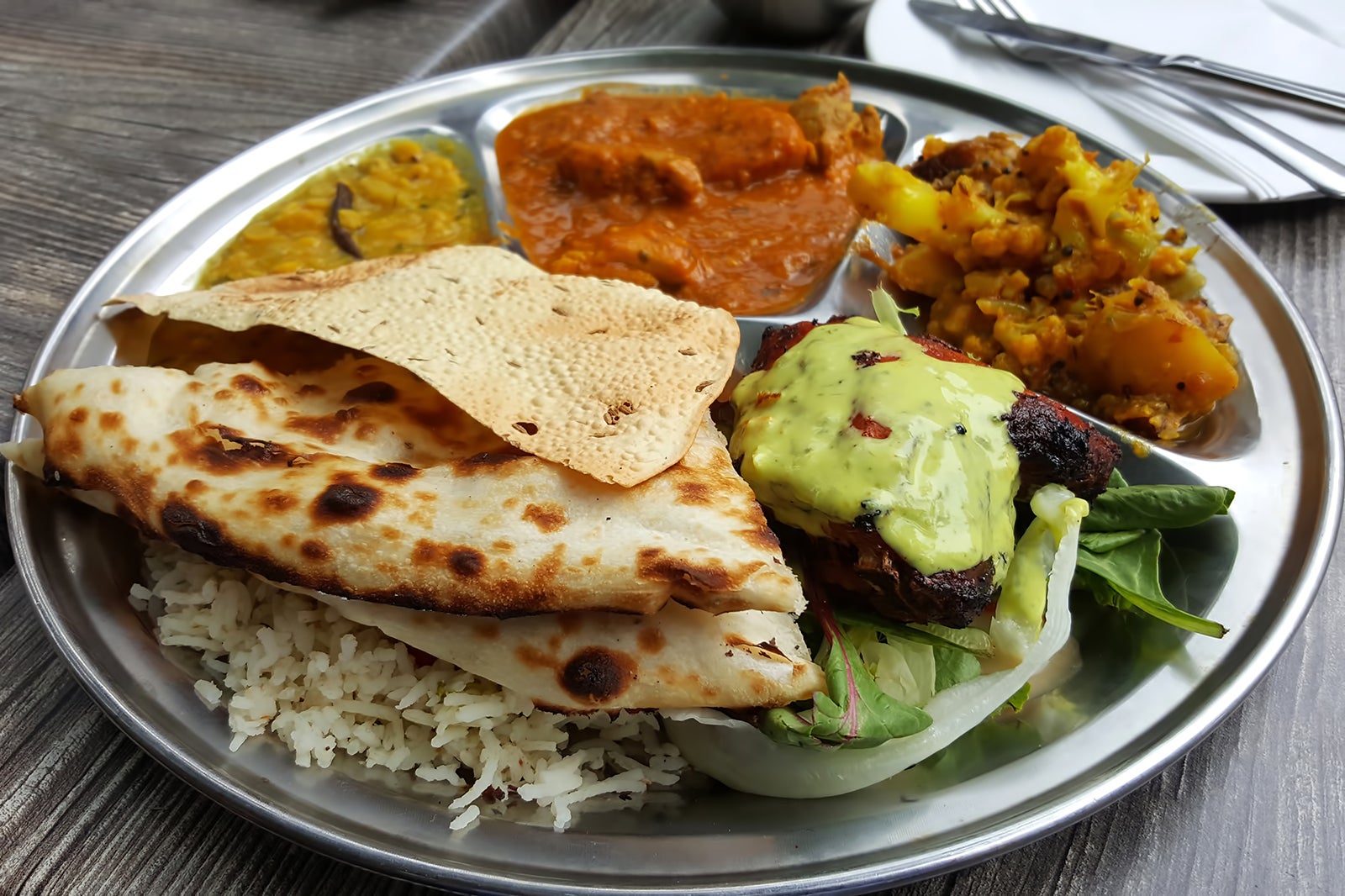 Dining in Little India
Indian food may actually be the neighbourhood's main draw for the first-time visitor, who has more than enough sights, sounds and smells to get to grips with over on the much more popular Yaowarat Road (Chinatown).
A quick detour to Phahurat Road uncovers a few curry-house gems that go big on authentic flavour and less about the décor and general cleanliness. This might put off the squeamish, but do remember you'll be paying about 100 baht for a place of curry, rice and naan bread – about a quarter of what it costs over in Sukhumvit.
Restaurants to look out for include Royal India (392/1 Th Chakraphet), and Tony's Restaurant (64/1 Soi Rimklongongarg), although sometimes it's just best to get yourself lost in the maze of sois surrounding Phahurat Road and find a spot that seems right for you.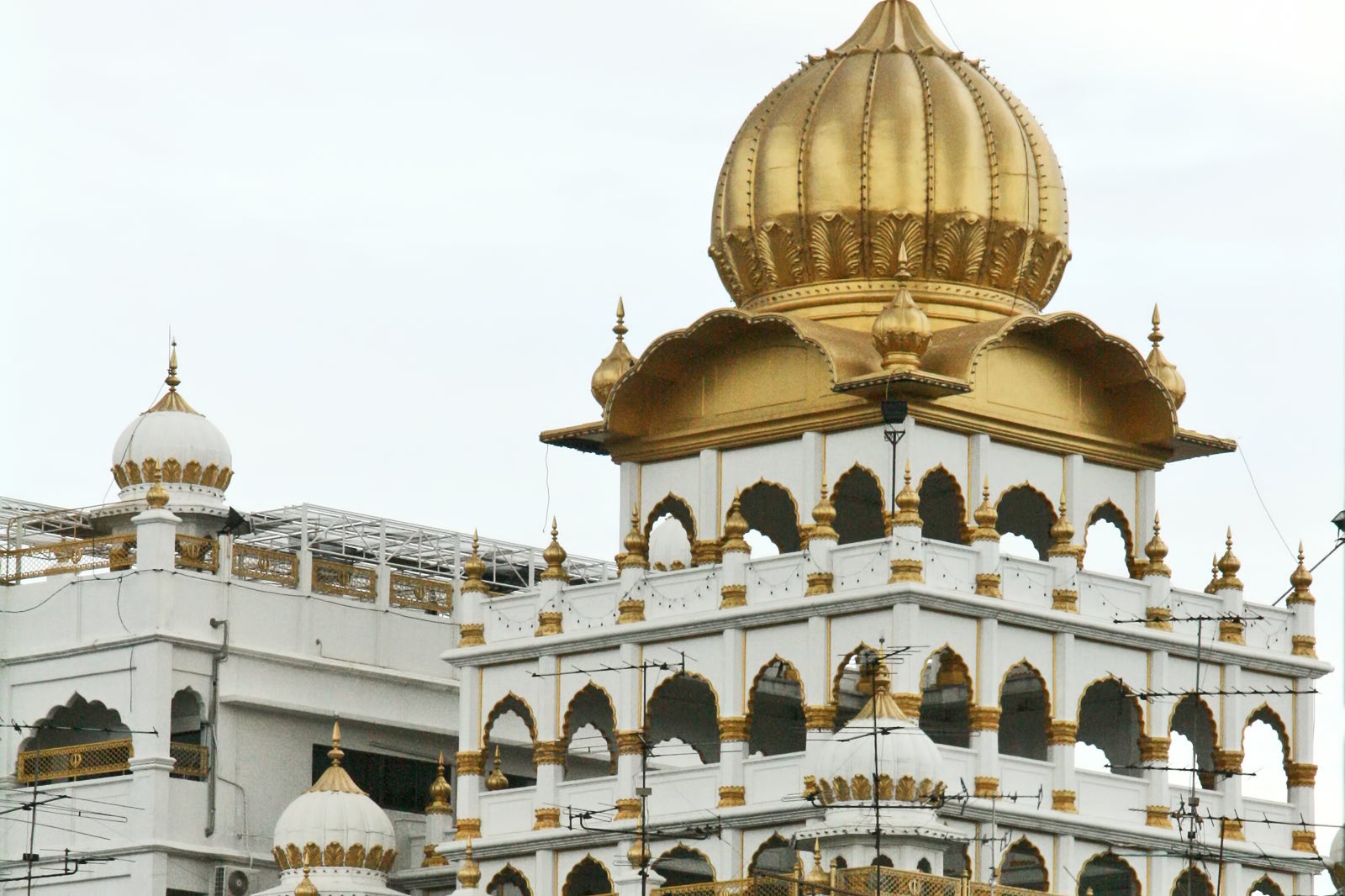 Little India sights
By far the most prominent attraction in Little India Bangkok is Sri Guru Singh Sabah Temple. Built in 1932 for many of the northwestern Indian Sikhs who migrated to Thailand at the turn of the 20th century, this is actually the second-largest Sikh temple outside of India.
The giant building, topped off with golden domes rising above Bangkok's busy streets, really defines the area and is difficult to miss. Most choose to admire the temple from the outside, although everybody is welcome to take a look around, and they even serve up a free vegetarian breakfast (2nd floor) every morning.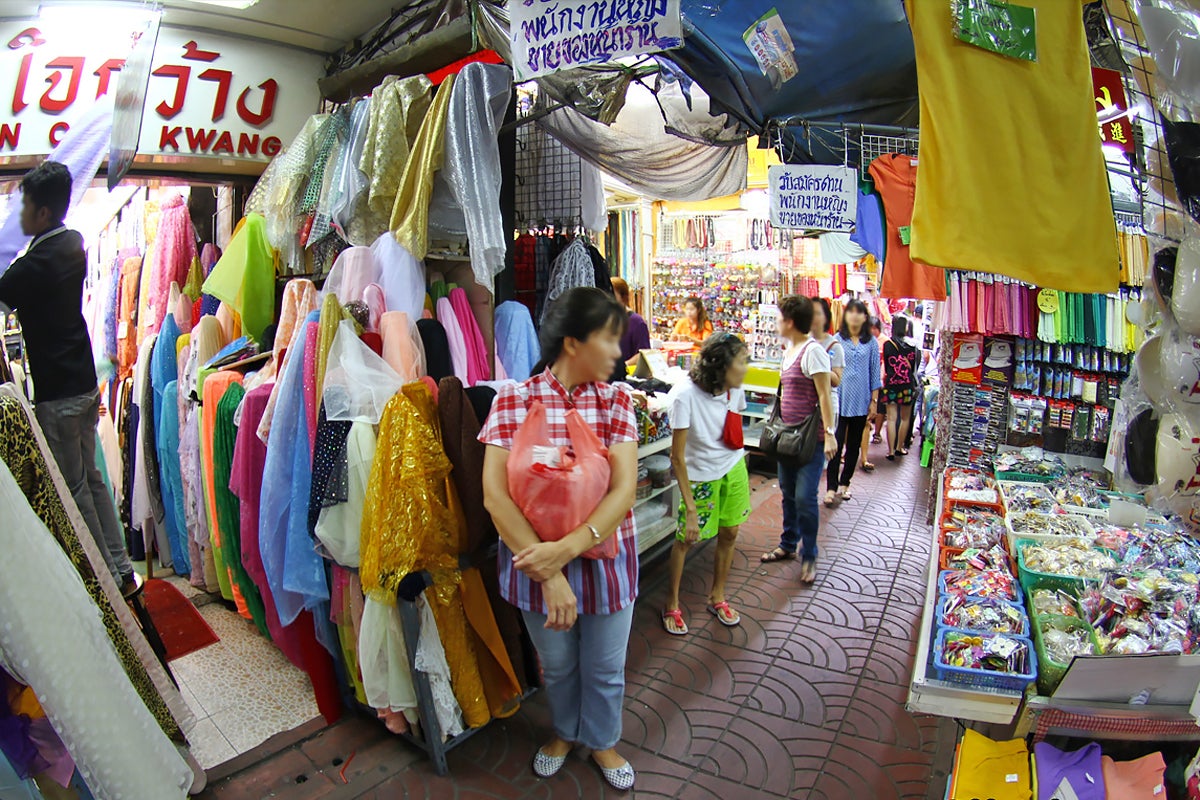 Phahurat Road shopping
Unsurprisingly, textile, fabric and traditional dress shops make up the majority of shopping options in Bangkok's Little India. There is also a 4-storey mall here which many consider to be the centre of Little India, known as India Emporium.
Inside this run-down mall, the theme of fabrics continues, with many dress shops specializing in custom-made garments for special occasions. You can also purchase silk of all different types and colours by the square metre. Other items to look out for are second-hand electronics, Bollywood-themed DVDs and CDs, jewellery, dried spices and Hindu/Sikh artwork.
Find Little India in Bangkok on Phahurat Road, 5 minutes' walk from Chinatown (Yaowarat Road). The nearest MRT Station is Hua Lamphong, around 5-10 minutes taxi or tuk-tuk drive away (depending on traffic).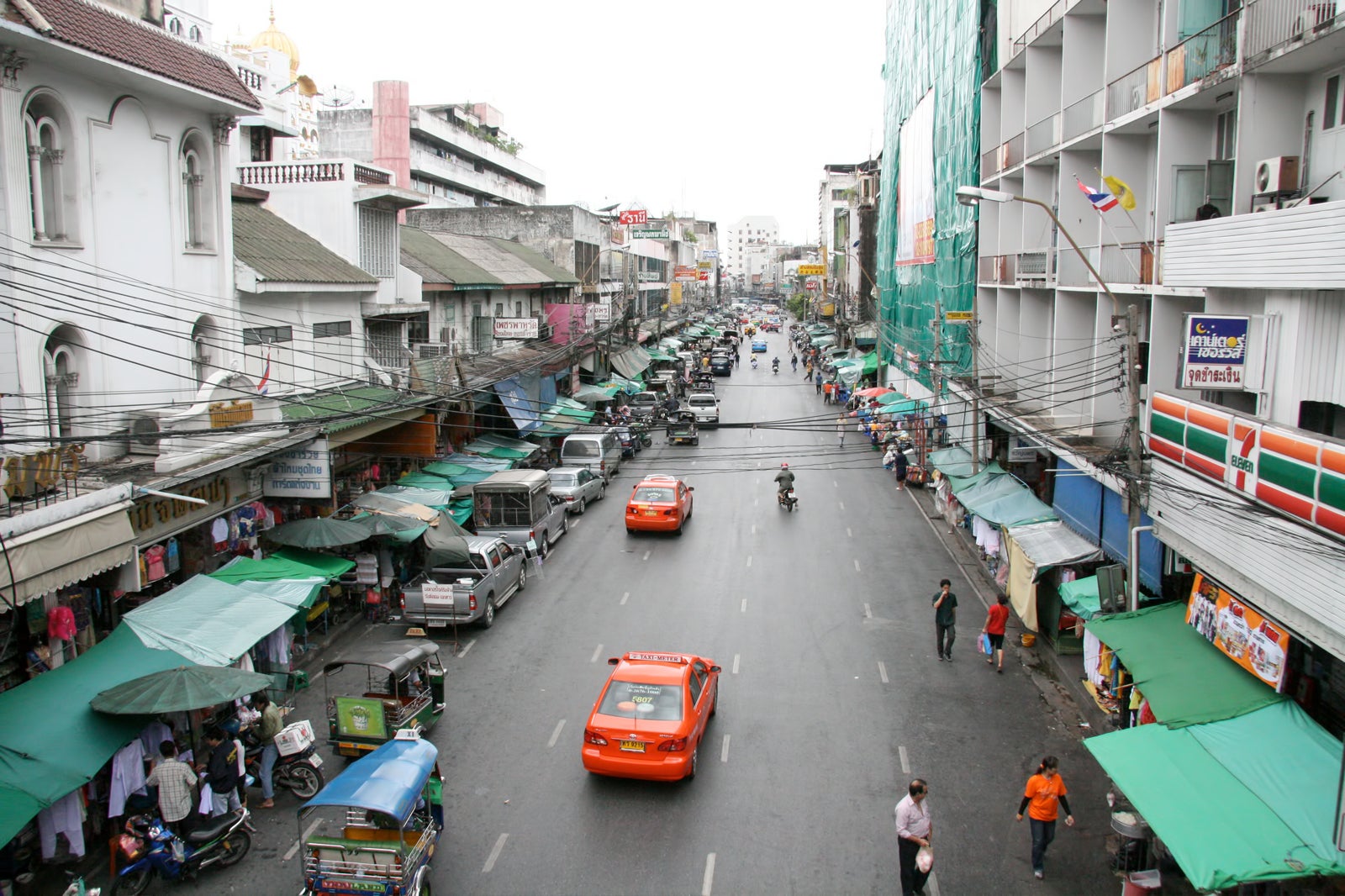 Little India Bangkok
Location: Little India Bangkok, Phahurat Road, Phra Nakhon, Bangkok 10200, Thailand
Back to top