Phuket Bird Park is home to over 1,000 birds from Asia, Africa and South America. Located in Chalong, the bird park occupies a 4,8560-square-metre land with a natural waterfall, plenty of exotic plants and winding paths. You'll also find a souvenir shop and 3 cafes within the complex.
Phuket Bird Park - one of the highlights of 11 Fun Things Kids Can Do in Phuket and 14 Best Things to Do in Chalong Bay (Read all about Phuket Province here)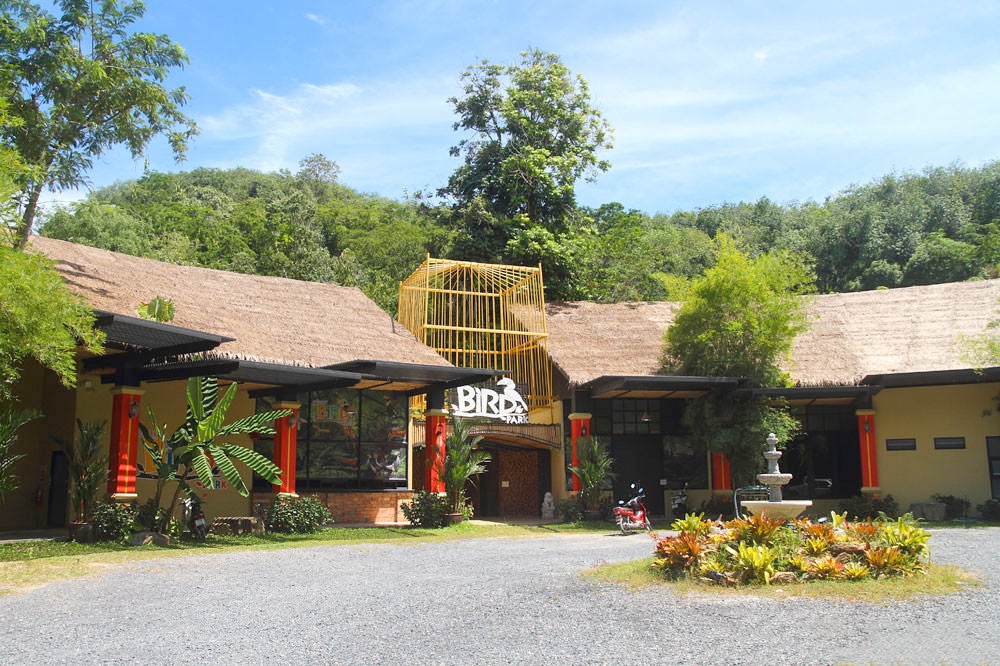 What to see at Phuket Bird Park
As you explore Phuket Bird Park, you'll come across exotic birds such as African crowned cranes, hornbills, Nicobar pigeons, ostriches and emus. While some birds – like turkeys and chickens – are left to roam freely in the park, others such as the small and fiery-coloured Siamese pheasants and red-billed blue magpies are displayed in thatched-roofed cages.
Halfway up the park's challenging upward path, you'll come across a stand selling drinks and snacks. There are plenty of wooden tables and chairs for you to rest and take in the lush surroundings.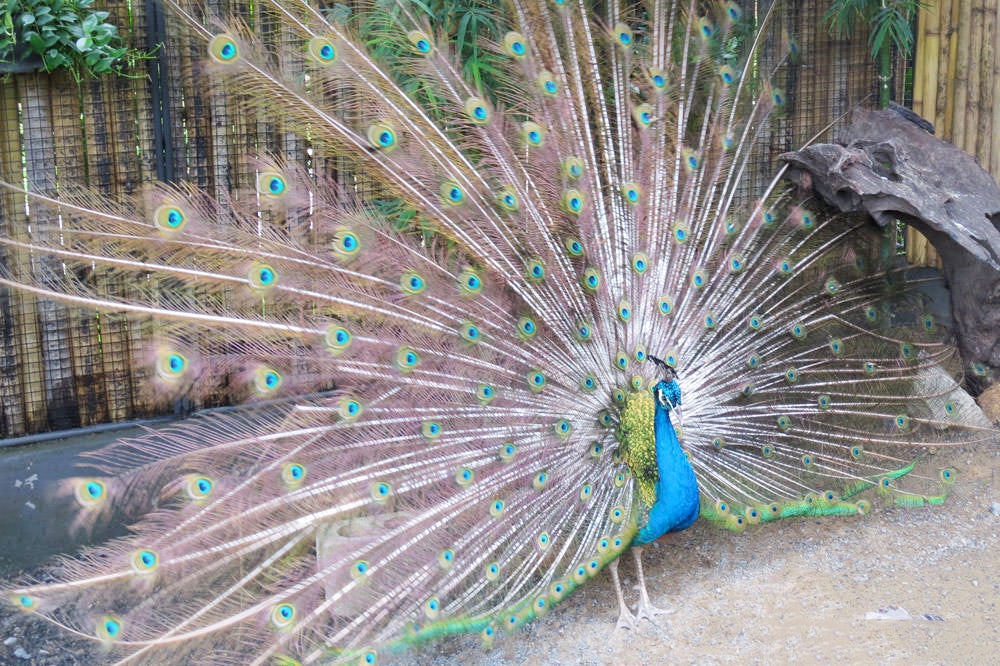 This spot is next to a grove of bird-of-paradise plants – Jamaica's national flower. The gardens are almost an attraction in themselves, given that Phuket Bird Park is the sister park of Phuket Botanic Garden.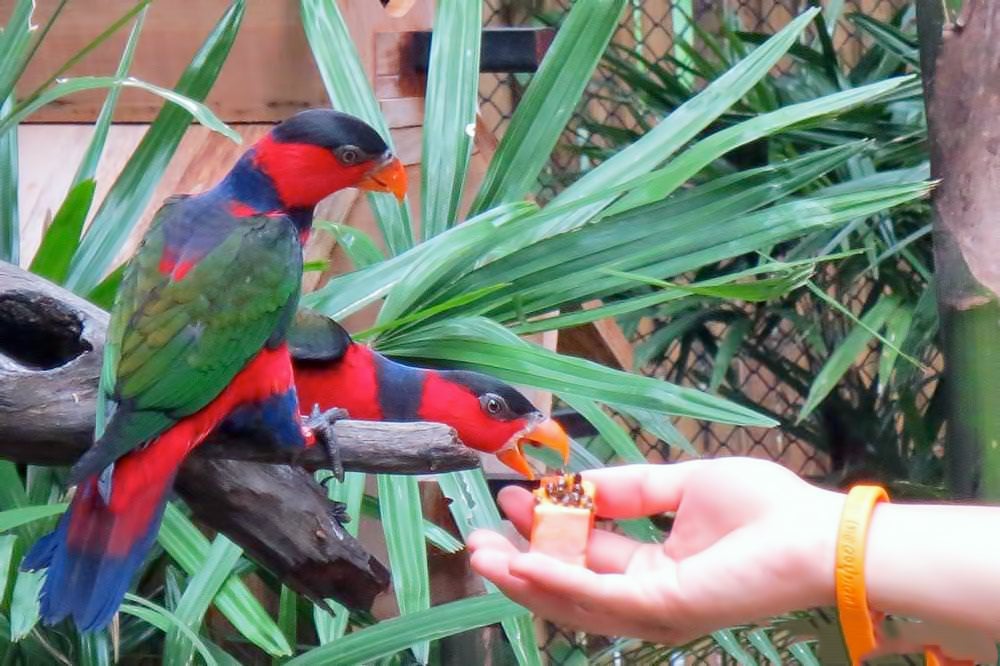 Good to know about Phuket Bird Park
Phuket Bird Park hosts live shows at its in the amphitheatre every day at 10.30am, 1.30pm and 3.30pm. You'll leave scratching your head at how exactly a parrot could indicate the age of a randomly selected member of the audience.
Phuket Bird Park is wheelchair-friendly, but you might need some help getting up the steep inclines. The bird park is around 2.6 km north of Wat Chalong in Phuket.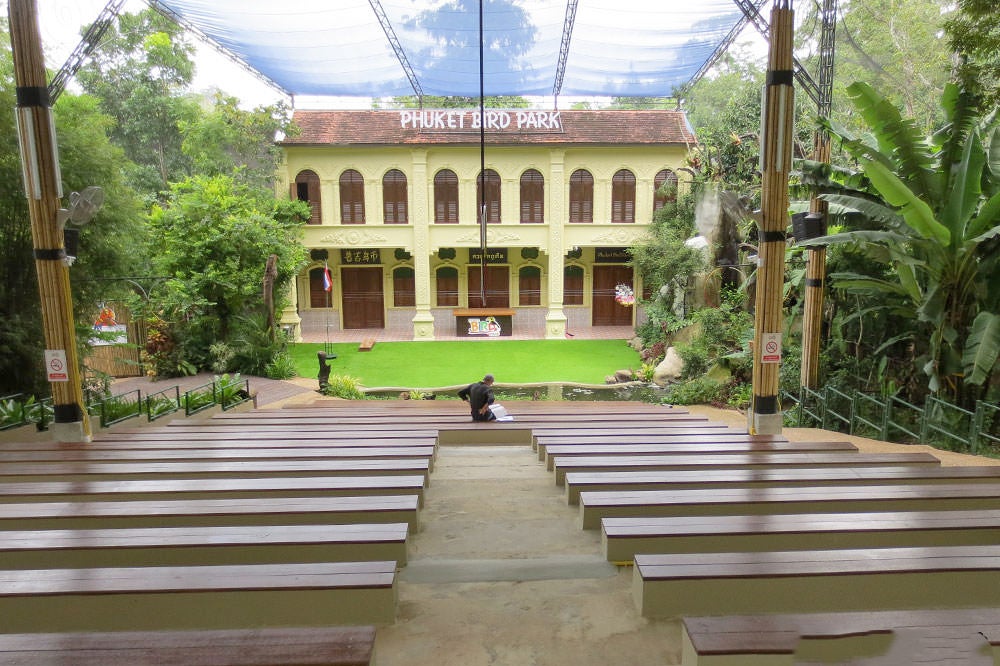 Phuket Bird Park
Location: 6/2 Moo 3, Chao Fah Tawan Tok Rd, Wichit, Muang, Phuket 83000, Thailand
Open: Daily from 9am to 5pm
Phone: +66 (0)76 367 576
Back to top