Platinum Fashion Mall in Bangkok is like an indoor version of the Chatuchak Weekend Market. It specializes in wholesale fashion clothing and accessories, with 4 floors of shopping space, packed with some 1,300 shops. Here, haggling is part of the fun, and you'll save more buying in larger quantities.
Platinum Fashion Mall right in the centre of Pratunam, a 10-minute walk from either Ratchathewi or Chidlom BTS Skytrain, so it's easily accessible when compared to other clothing bazaars of the same scale. Plus, it's air-conditioned and comes complete with a large food court as well as cafés and fast-food chains. There's even a 4-star hotel, Novotel Bangkok Platinum, on top. It's a go-to for one-stop shopping for reasonably-priced clothes and accessories.
Platinum Fashion Mall in Bangkok - one of the highlights of 8 Best Things to Do in Pratunam and 10 Best Places to Go Shopping in Pratunam (Read all about Bangkok here)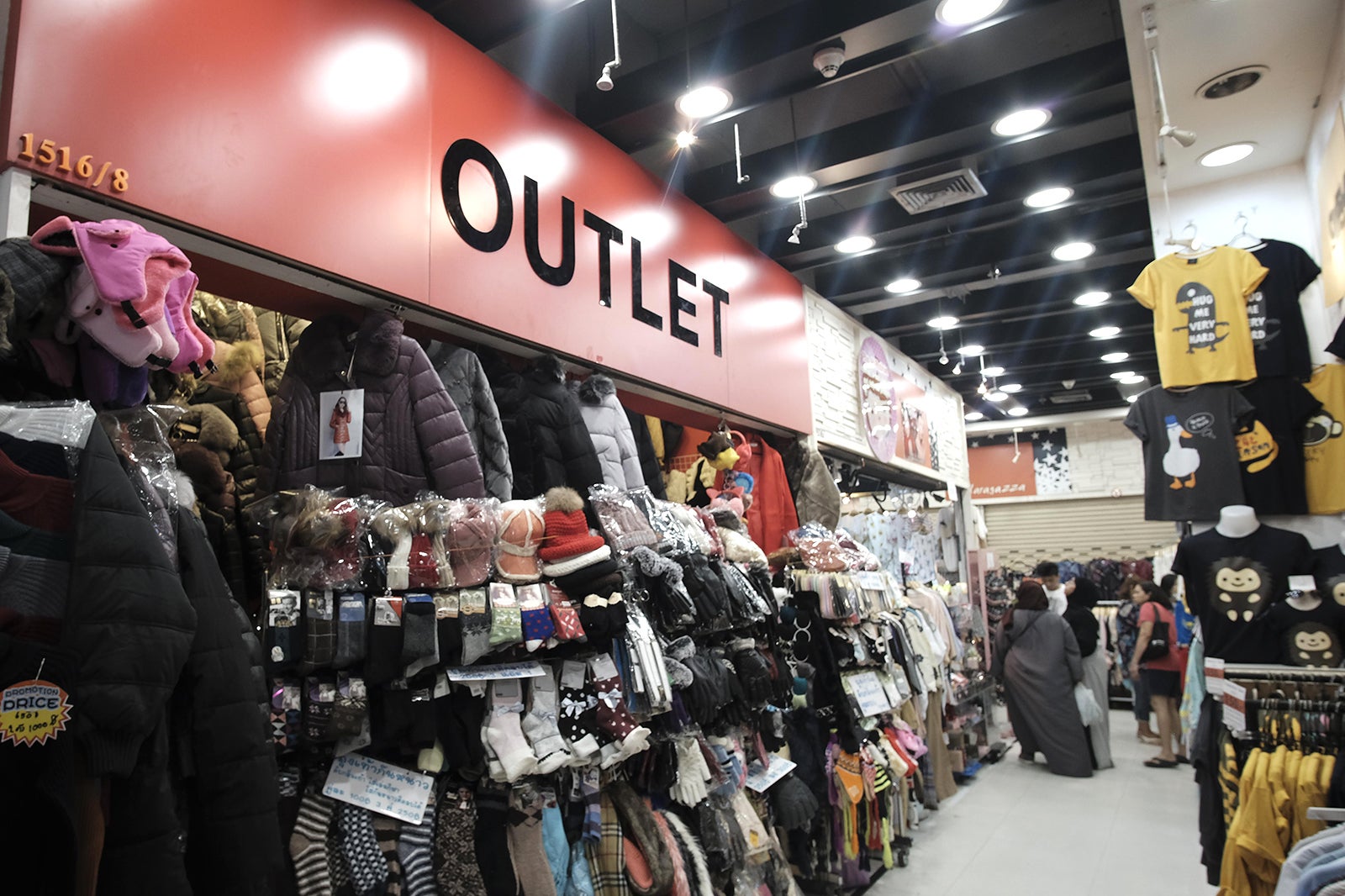 Shopping at Platinum Fashion Mall
There's not much to the concept; it's a wholesale shopping mall filled with small outlets, selling mostly women's fashion and accessories. Each floor of Platinum Fashion Mall is named after famous shopping districts around the world, namely Orchard, Nathan, Ginza, Soho, Oxford and Camden. Roughly, the 4 floors of retail space are dedicated to men's and women's clothing, leather belts, shoes and fashion accessories.
The range of styles and what's available is more than impressive. Find everything from children's wear, adolescent clothing, jeans, evening dresses, underwear and oversized clothing to wigs, belts, shoes, handbags, hats and cosmetics. Speciality shops are interesting too, with fashion items imported from Korea, Hong Kong, Japan, China, India.
You can find anything to embellish yourself with from head to toe, so it's a good idea to do some mixing and matching in your head as you browse along. Don't hesitate to buy when you see something you like, or you may not find it again.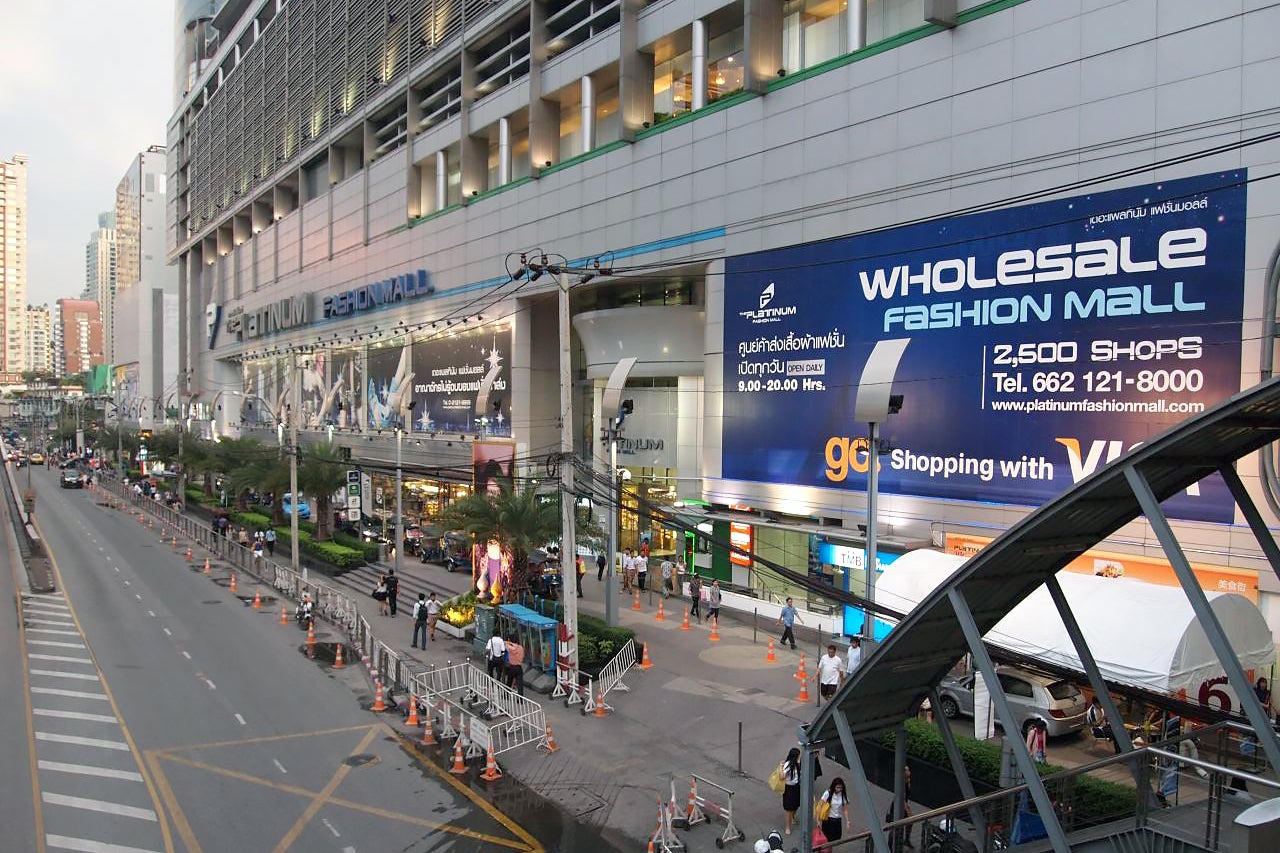 Good to know about Platinum Fashion Mall
A simple rule to saving your baht is to buy 3 pieces or more at the same shop. The price you pay will be about 10-30% lower per piece, and some shops allow you to mix different types of items, for example, purses and bags, shirts and trousers. You can also buy 1 or 2 items and pay a retail price, which isn't bad either.
Platinum Fashion Mall is great for those who plan to do some serious shopping and browsing. You can easily spend half a day here, so wear comfortable shoes, bring lots of cash and have a great time! The nearest Skytrain station is Chidlom (but not really walking distance, so you'll need a taxi or tuk-tuk to get there).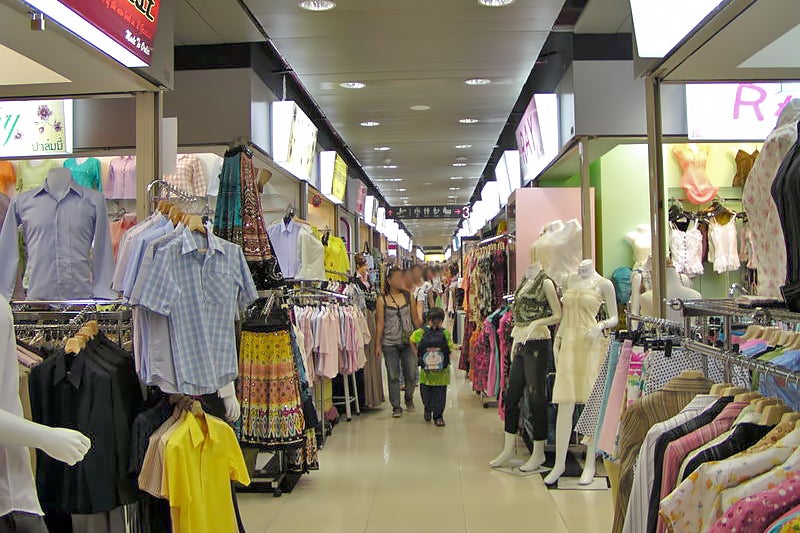 Platinum Fashion Mall in Bangkok
Location: 222 Phetchaburi Rd, Phetchaburi, Ratchathewi, Bangkok 10400, Thailand
Open: Daily from 10am to 10pm
Phone: +66 (0)2 121 8000
Back to top