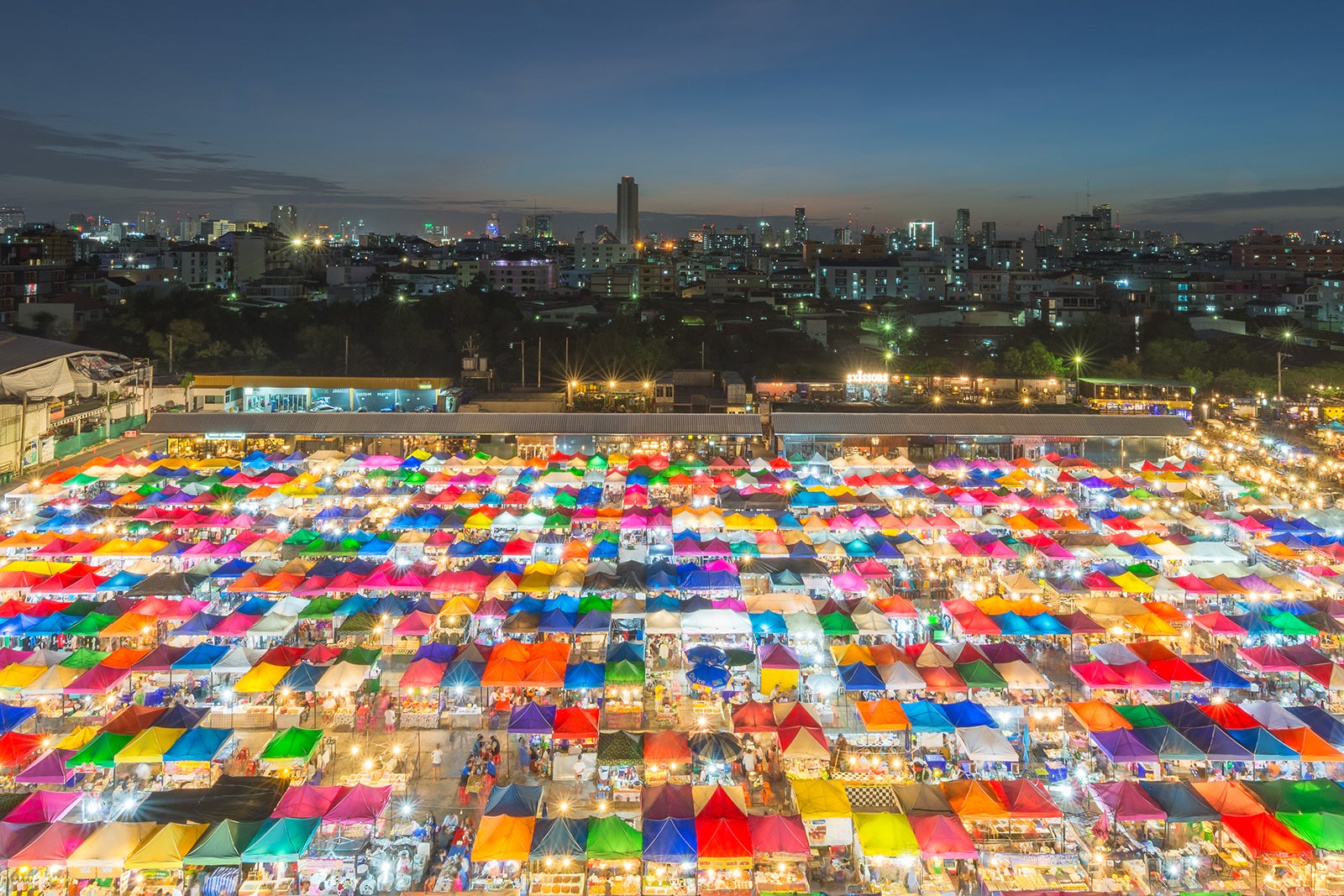 The Rot Fai Market (Train Market) in the Ratchada area of Bangkok brings in the same convivial night bazaar feel, antique curios, and street food snacks and treats from its original location, into an area of the city that's much easier to access thanks to the nearby Cultural Centre MRT Underground Station.
Although the original, Srinakarin branch is much larger, it's also way out in the suburbs of Bangkok, making it challenging for people who find themselves on the other side of the city. This new Bangkok Train Market is more central and compact, meaning it's easier to pop in for a spot of browsing anytime from 6pm to midnight, Thursday to Sunday.
Rot Fai Market Ratchada - one of the highlights of 10 Best Bangkok Night Markets and 8 Best Places to Go Shopping in Ratchadapisek (Read all about Bangkok here)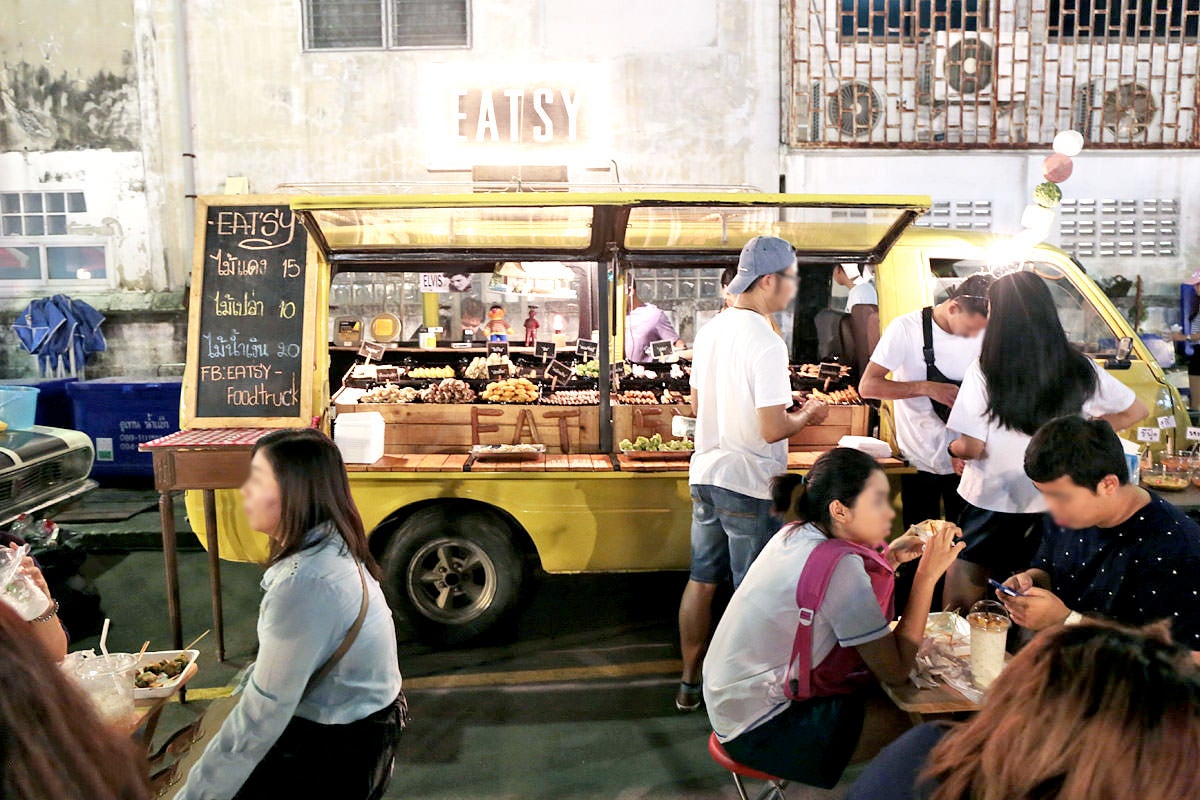 Overview of the Ratchada Rot Fai Market
The Ratchada Rat Foi Market is split into long avenues with antiques, secondhand toys, and kitsch curios found in the central few avenues. On the periphery, there's a combination of more general market type clothes, shoes, handbags, and plenty of snack stalls.
Up towards the back end of the market are a row of bars, with VW vans pumping out a mixture of Thai and western pop tunes and adorned with fairy lights. Everyone is very friendly, and conversation flows easily between tables.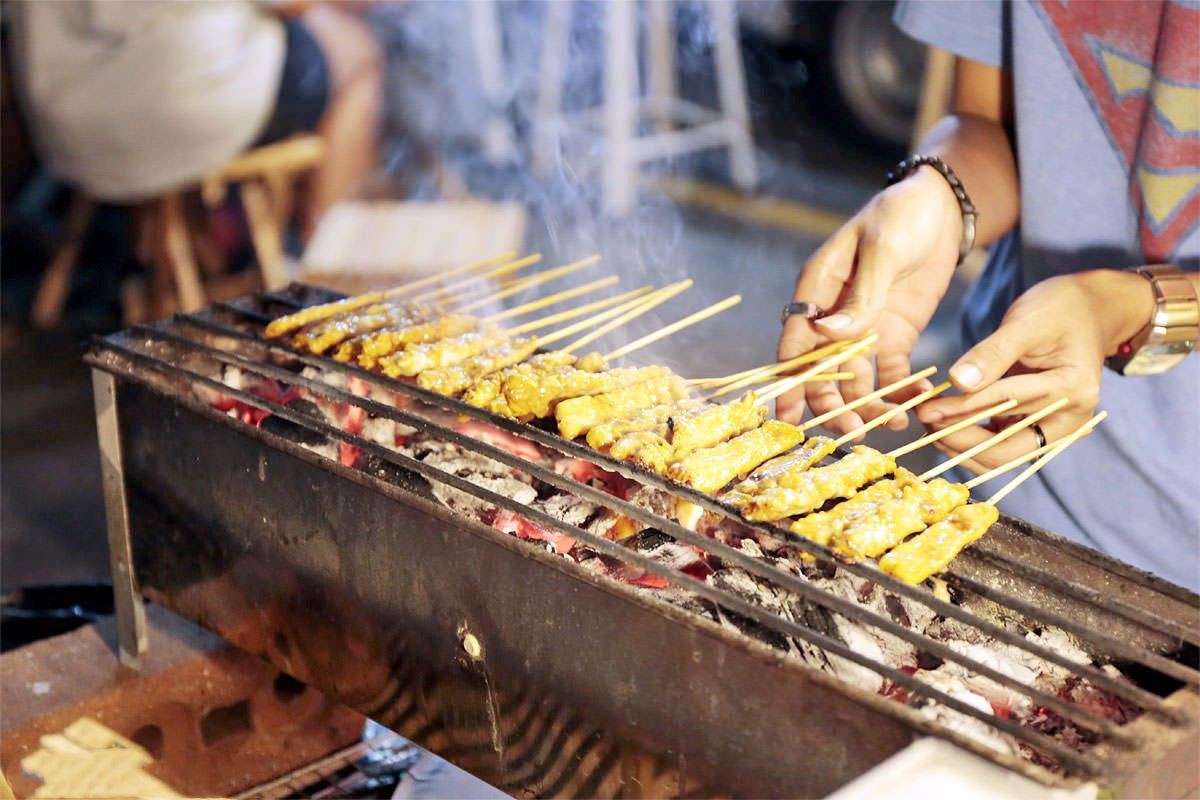 Good to know about Rot Fai Market Ratchada
As in all markets in Bangkok, bargaining is expected at the new Rot Fai Market Ratchada as there is no set price for anything. That being said, as this market is so popular with Thai people, prices are lower here than you might find in Chatuchak Market in the north of Bangkok (although genuine antiques and one-off vintage items are rarely cheap).
Ultimately, the original Rot Fai is still a favourite to many mainly due to its huge plot of land and different sections. But we often find ourselves going more to the newer Ratchada Train Market because it's so convenient and still retains the same arty vibe.
The Ratchada Train Market is easy to find as it's located directly behind Cultural Centre MRT Underground Station. If you're taking a taxi, be sure to stress that you want to go to Ratchada (not the Srinakarin one).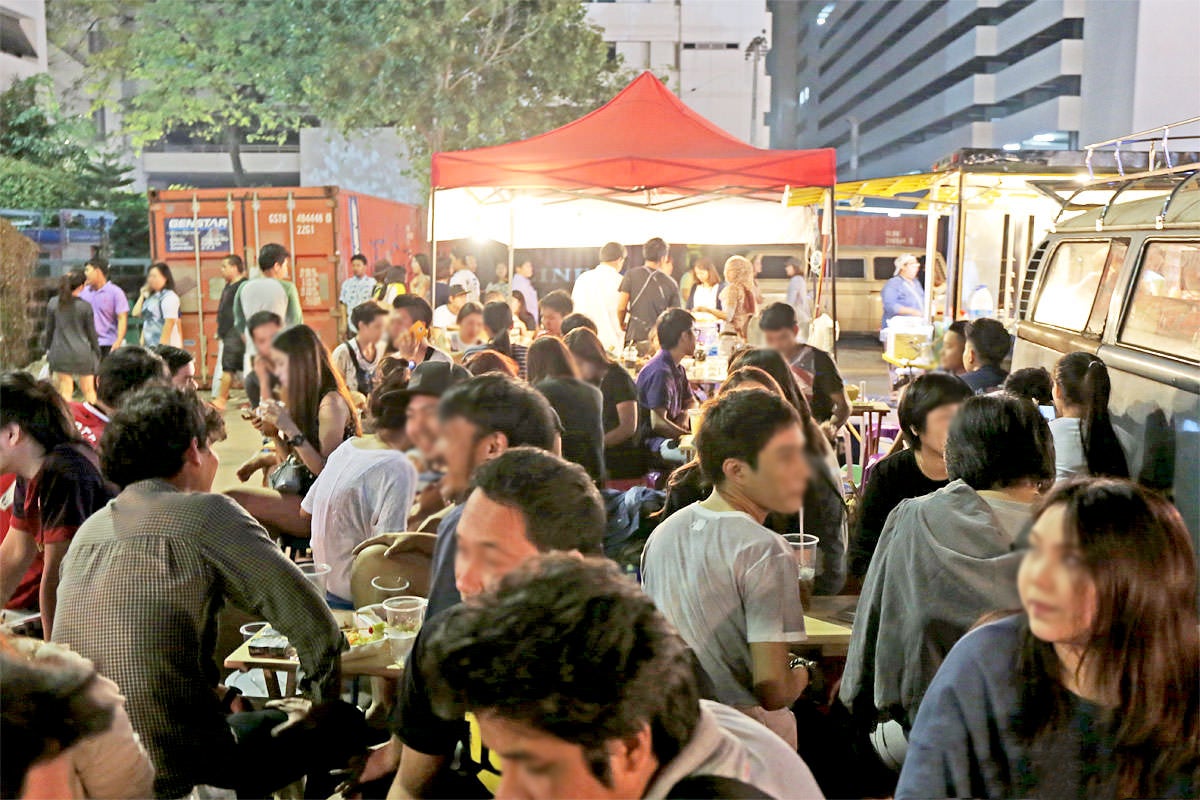 Rot Fai Market Ratchada
Location: Ratchadaphisek Road, Din Daeng, Bangkok 10400, Thailand
Open: Daily from 5pm to 1am
Phone: +66 (0)92 713 5599
Back to top