Tuba Design Furniture & Restaurant in Bangkok is where nonconformity is a fashion statement. A life-sized Yoda statue, a 19th-century diving helmet, and Spiderman are all part of the decor at this art gallery and bar. From the nude portraits on the walls to the vintage mismatching furniture, Tuba is like no other bar in Bangkok – or Thailand, for that matter.
Part antique gallery, part bohemian hangout, with a varied Thai-Italian inspired menu and one of the longest cocktail lists in the city, Tuba feels more like an eccentric friend's house than a bar and restaurant, and that is its selling point: come here with a group of friends, find yourselves a secluded nook, sink into an antique sofa, and don't forget your camera.
Tuba Design Furniture & Restaurant - one of the highlights of 9 Great Vintage Shopping Experiences in Bangkok and 9 Best Bars in Bangkok (Read all about Bangkok here)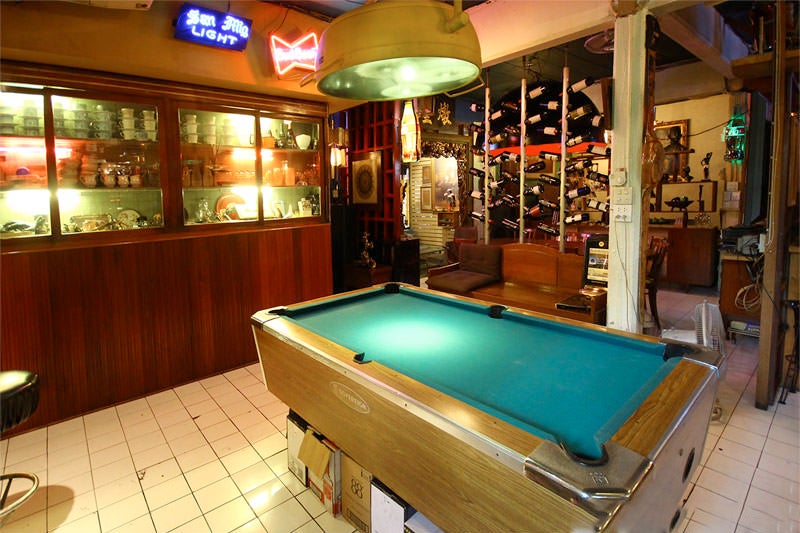 What to drink at Tuba
The selection of European draft beers on offer puts most other bars to shame, with Boddingtons, Paulaner, Guinness and Hoegaarden to choose from. The bottled selection is even more specialized with a complete range of Belgian specialities, including strong and yeasty Delirium for all the real ale connoisseurs.
Tuba also specializes in cocktails, with one of the longest cocktail lists in the city and a 2-for-1 deal from 5pm to 8pm every day. Served in martini-style glasses, options include all the classic concoctions like mojito, pina colada, and frozen daiquiri. Tuba also serves its own speciality cocktails: the Tsunami cocktail is a mix of gin, vodka, rum, Triple sec, whisky and blue Curacao – not for the fainthearted. For a mellower tipple, try the Sweet Tuba vodka martini, mixed with mint and amaretto.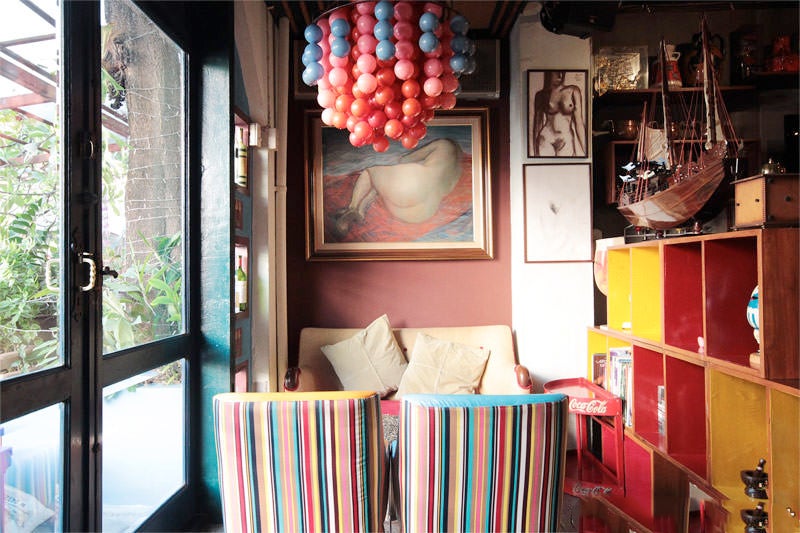 What to eat at Tuba
With both Thai and European food on the menu and portions on the small side, it's advisable to order a range of dishes and then share with the group as some options can be a little bland here. Pizzas are a popular go-to option at Tuba, with the Vegetariana being a particular favourite. This meatless pizza is piled with eggplant, onion and olives.
Calamari is another consistently tasty option, and the sea bass with greens in chilli and lime sauce is delicious, made with a spicy and sour sauce that is thickened with coconut milk and enhanced with sprigs of crunchy lemongrass.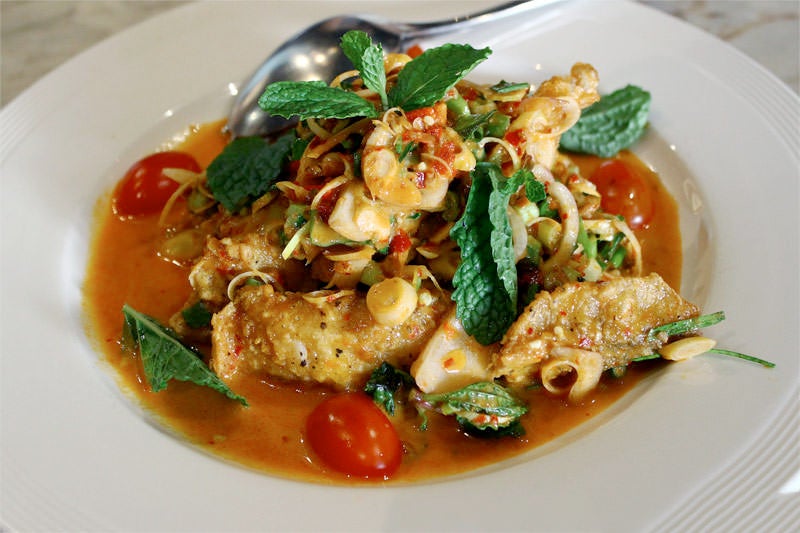 Highlights of Tuba Design Furniture & Restaurant
The music policy is as random as the décor, with acoustic and bossa nova playing through the afternoon and power ballads and songs with more of an edge coming on later in the evening; you could be treated to a classic jazz compilation CD or a live concert of Bryan Adams on the TV – there's no way of knowing.
It's fascinating just to walk around the place and finding all the unique antique items for the first time. Portraits are mocked up to look like forgotten attic finds, and there are artefacts from pretty much every decade of the last hundred years waiting to be discovered.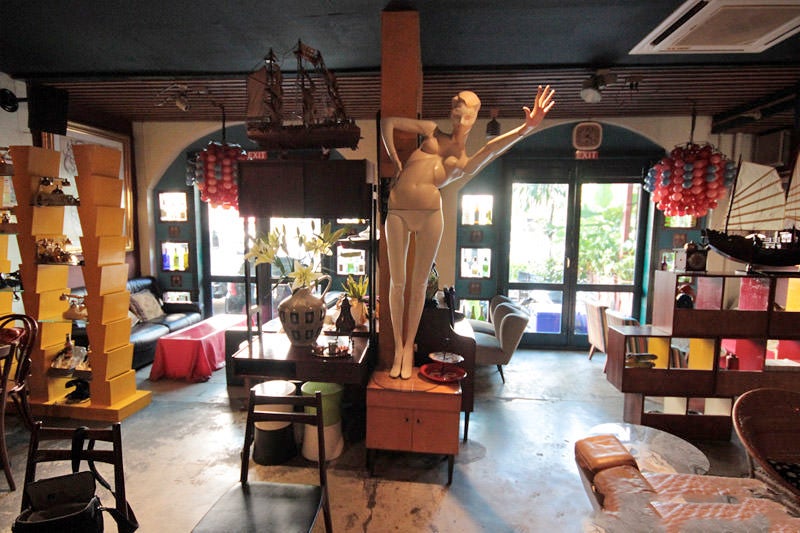 Funky, oddball and irreverent, Tuba is the kind of place you can really kick back and chill out in the afternoon or evening. Located a few metres down Soi 21 on Ekamai Road, it's a little too far up from Sukhumvit Road to walk from the Ekkamai BTS Skytrain Station. We recommend taking a taxi or motorbike to Tuba Design Furniture & Restaurant.
If you're a keen collector of vintage memorabilia – or even just curious – there is a Tuba furniture shop on the opposite side of the road. You can find an even larger and more amazing warehouse stocking antique oddities on Lad Prao Road called Papaya Vintage, which is owned by the same proprietor.
Tuba Design Furniture & Restaurant
Location: 34 Ekamai, Soi 21, Watthana, Bangkok 10110, Thailand
Open: Daily from 11am to 2am
Phone: +66 (0)2 711 5500
Back to top