10 Best Sights in Florida for Aviation and Space Geeks
Florida Attractions to Inspire Future Pilots and Astronauts
Florida offers an overwhelming choice of things to see and do, particularly for those with a passion for planes and all things aviation. The Sunshine State might be most famous for its beaches, but it's also home to a sizeable aerospace industry and has a rich aviation history.
The world's first scheduled airline service was launched in Florida back in 1914 with flights between St. Petersburg and Tampa. These days, some flights originating in Florida travel much, much further with the NASA base at Cape Canaveral serving as the launching point for space-bound rockets. From exploring colourful vintage aircraft collections to watching death-defying aerobatic stunts at an air show, there's plenty for aviation nuts to discover in Florida.
1
NASA Kennedy Space Center Visitor Complex
Venture into the heart of American space exploration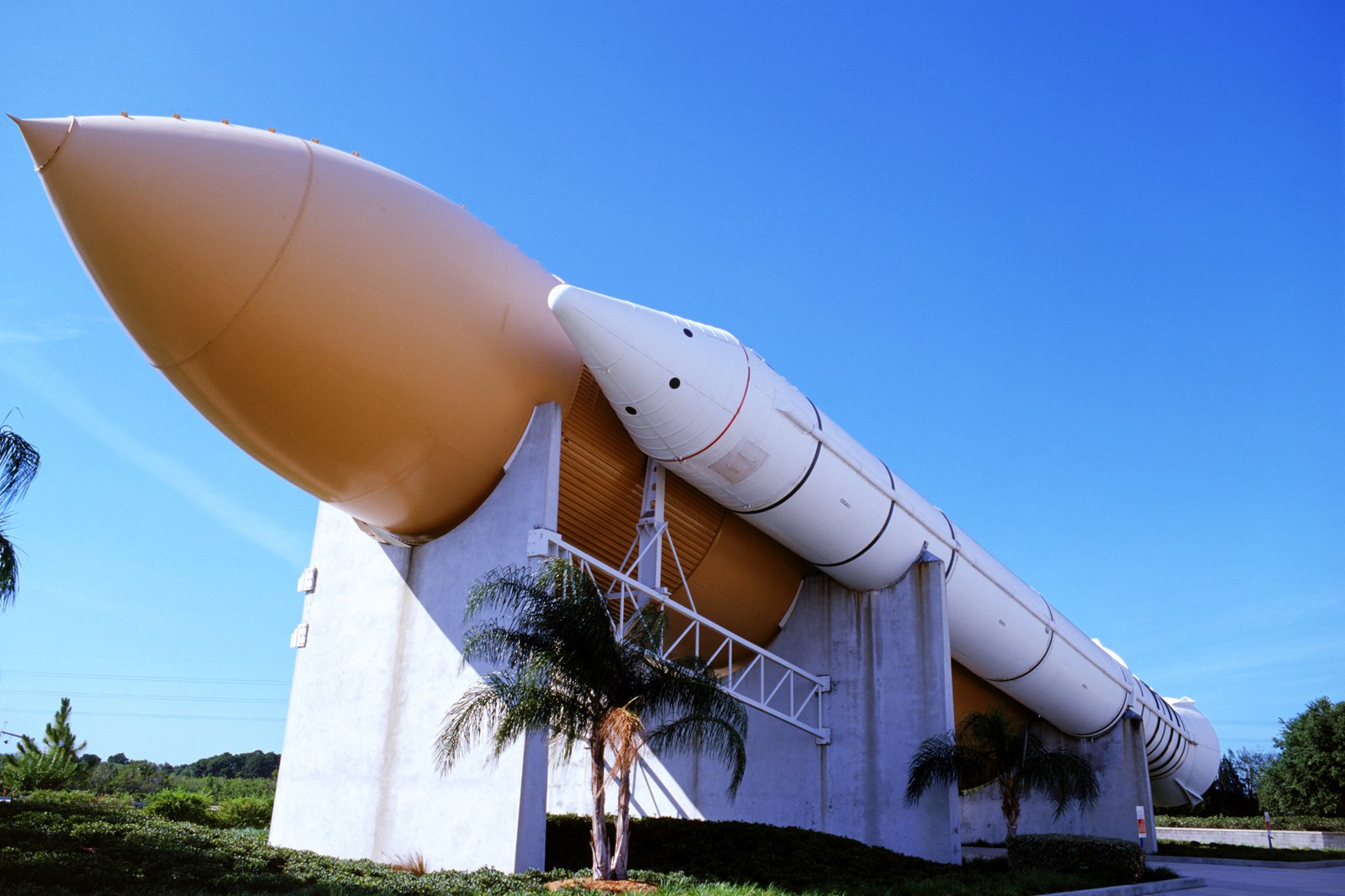 If you've ever dreamed of being an astronaut, a visit here offers the next best thing to zooming off into space. NASA's visitor complex is arranged into "mission zones" with exhibits featuring the early days of space exploration to current space missions.
Stand under the Saturn V rocket, the largest rocket ever flown, or step into the Lunar Theater for an immersive recreation of the Apollo 11 moon landing. Get an exciting inside look at life as a space explorer in the astronaut training and space shuttle launch simulators. There's even a chance to watch a real, live rocket launch (from a safe distance!) or sit down for lunch and a chat with a real astronaut.
Location: Space Commerce Way, Merritt Island, Florida 32953, USA
Open: Daily 9 am (closing times vary by season)
Phone: +1 855-433-4210
2
Wings Over Miami Air Museum
The place for aviation history buffs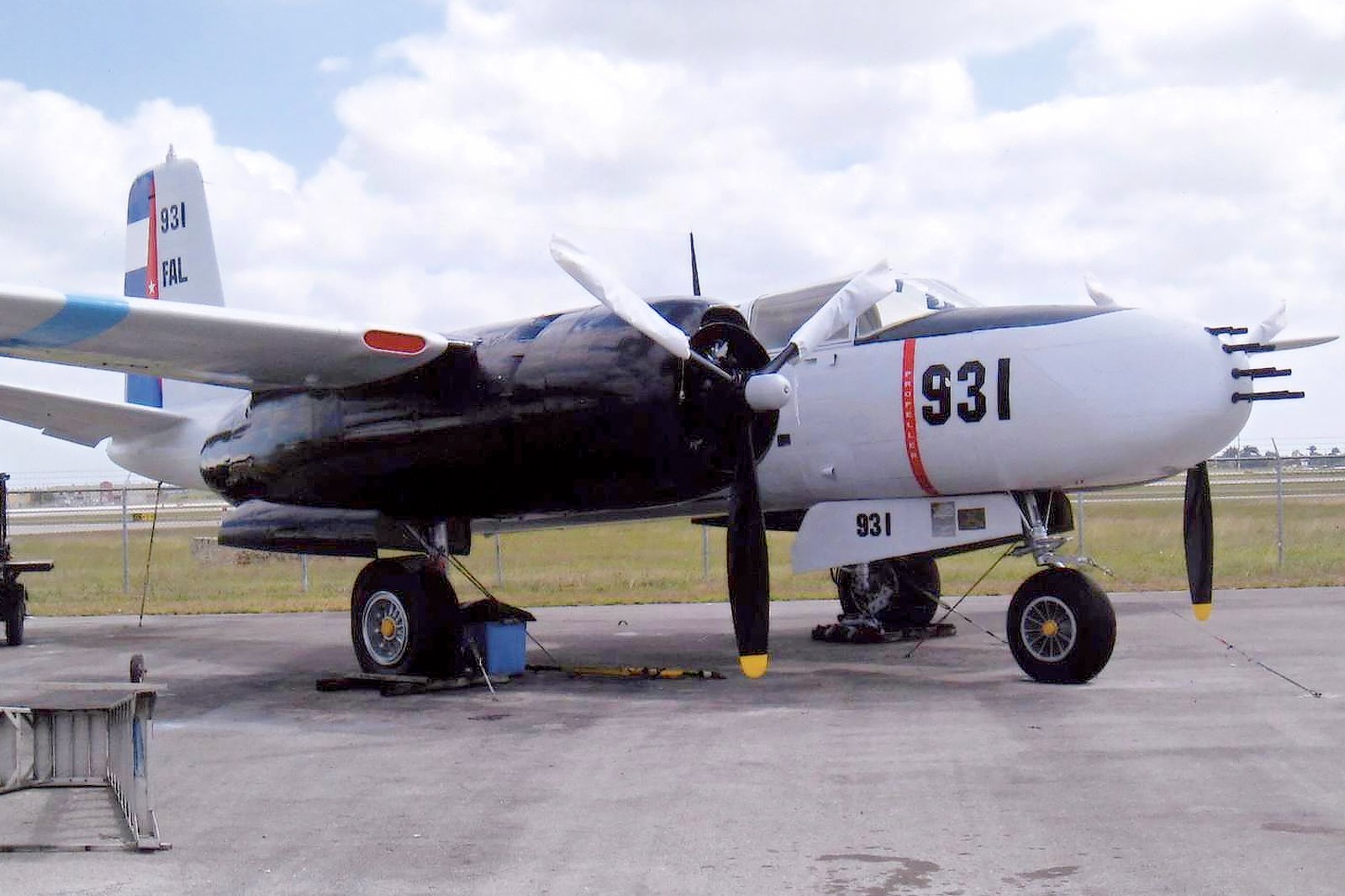 This small museum at Miami Executive Airport has a private collection of hundreds of model airplanes together with a hangar filled with vintage aircraft, military trainers, and jet aircraft from the Cold War era.
There's an F-14 Tomcat supersonic fighter jet on site as well as several planes that are still in flying condition, including a Yakovlev Yak-52 Soviet trainer aircraft. It's a fascinating place for engine tinkerers too, with a chance to see the ongoing aircraft maintenance and renovation work that's done on site. Entry fee is about $10.
Location: Miami Executive Airport, 14710 SW 128th Street, Miami, Florida 33196, USA
Open: Wednesday–Sunday from 10 am to 5 pm
Phone: +1 305 233 5197
3
Wallaby Ranch
Take to the skies on a hang-gliding adventure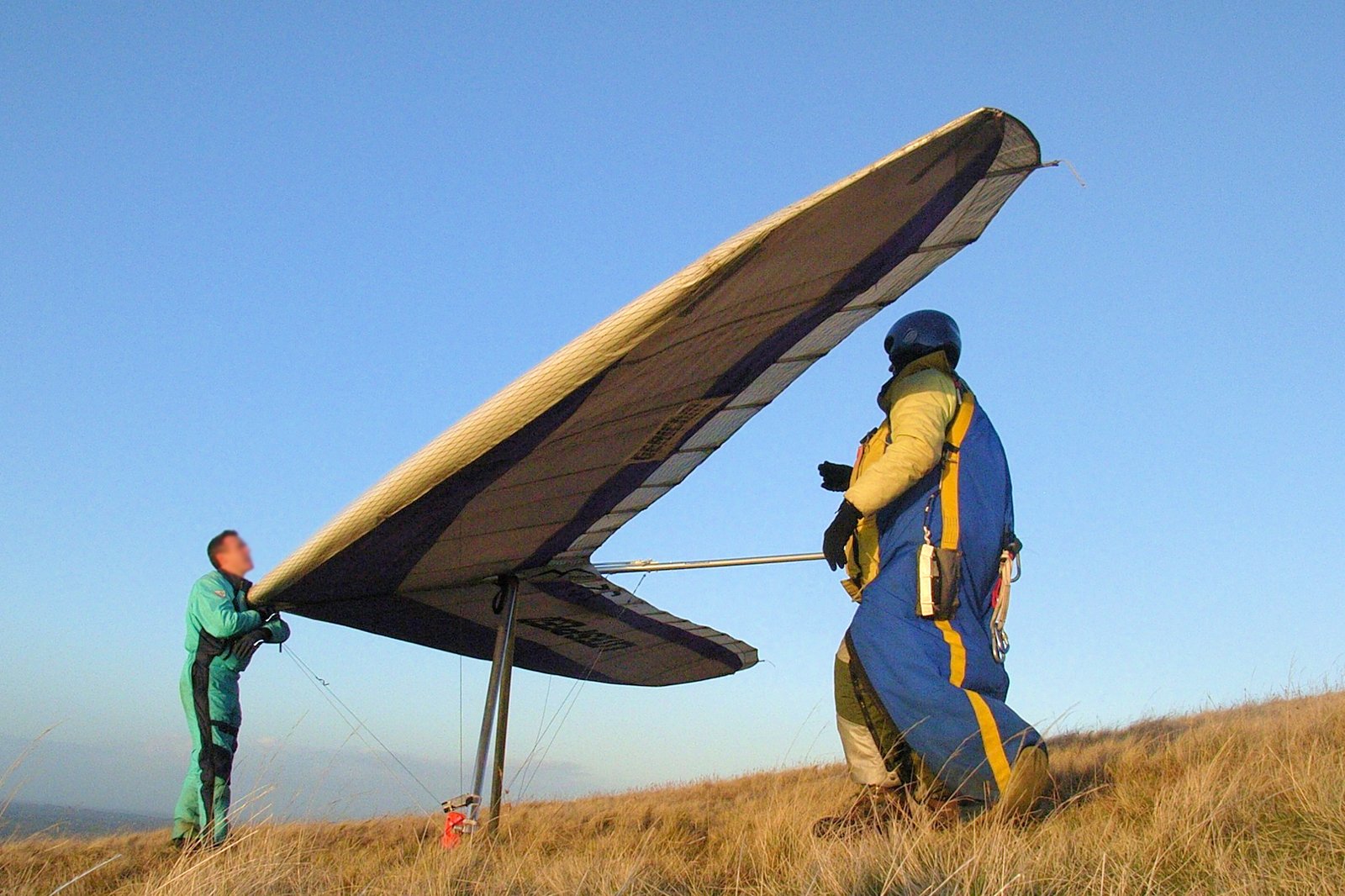 Wallaby Ranch near Orlando offers some sky-high thrills with tandem hang-gliding sessions and lessons. The tandem experience lets you fly with an experienced instructor, who shows you techniques for flying the glider while you take in the views over the 100-acre ranch and surrounding Florida woodlands.
Courses are available to anyone, from those who've never tried it to experienced gliders looking to improve their skills. There's also a campground, walking trails, a swimming pool and children's playground for those who'd just like to hangout as well as hang-glide at the ranch.
Location: 1805 Deen Still Road, Orlando, Florida 33897, USA
Open: Daily from 7.30 am to 7 pm
Phone: +1 863 424 0070
4
Air Force Space and Missile History Center
See real-life rockets and missiles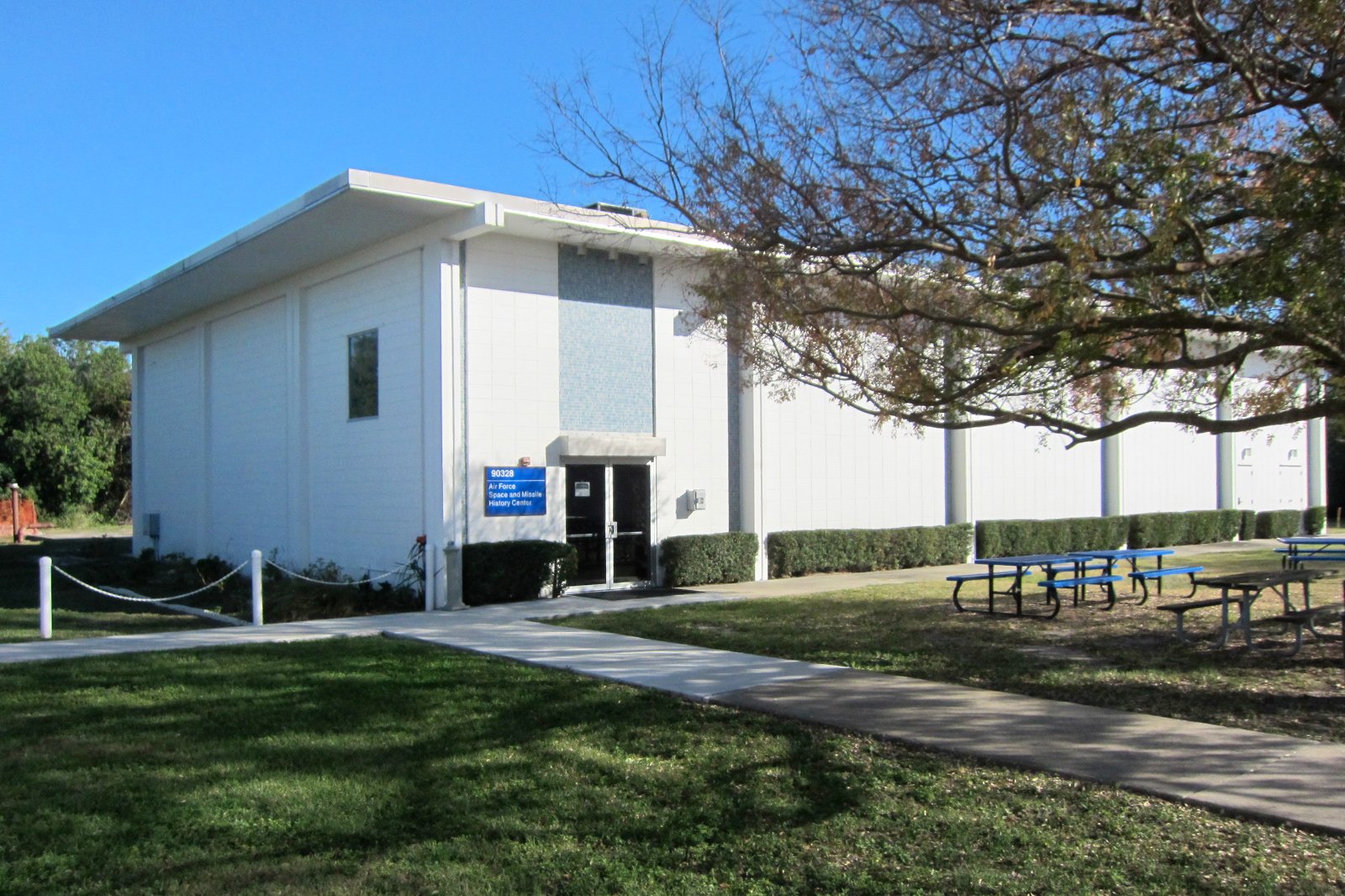 Learn all about the earliest American ventures into space at this museum that's dedicated to the history of rocketry and space flight. The Air Force Space and Missile History Center is set on 2 adjoining launch pad complexes that were used in US space missions in the 1950s and 1960s.
Get a close-up look at a Matador pilotless bomber, the fearsome Titan I intercontinental ballistic missile, and a groovy-looking Gemini Vehicle control panel. A visit to the museum is done by joining a special bus tour that departs from the Kennedy Space Center Visitor Complex regularly from Wednesday through Sunday.
Location: 100 Space Port Way, Cape Canaveral, Florida 32920-4000, USA
Open: Wednesday – Sunday from noon to 2 pm
Phone: +1 321 853 9171
photo by Leonard J. DeFrancisci (CC BY-SA 3.0) modified
5
National Naval Aviation Museum
An awesome military aircraft collection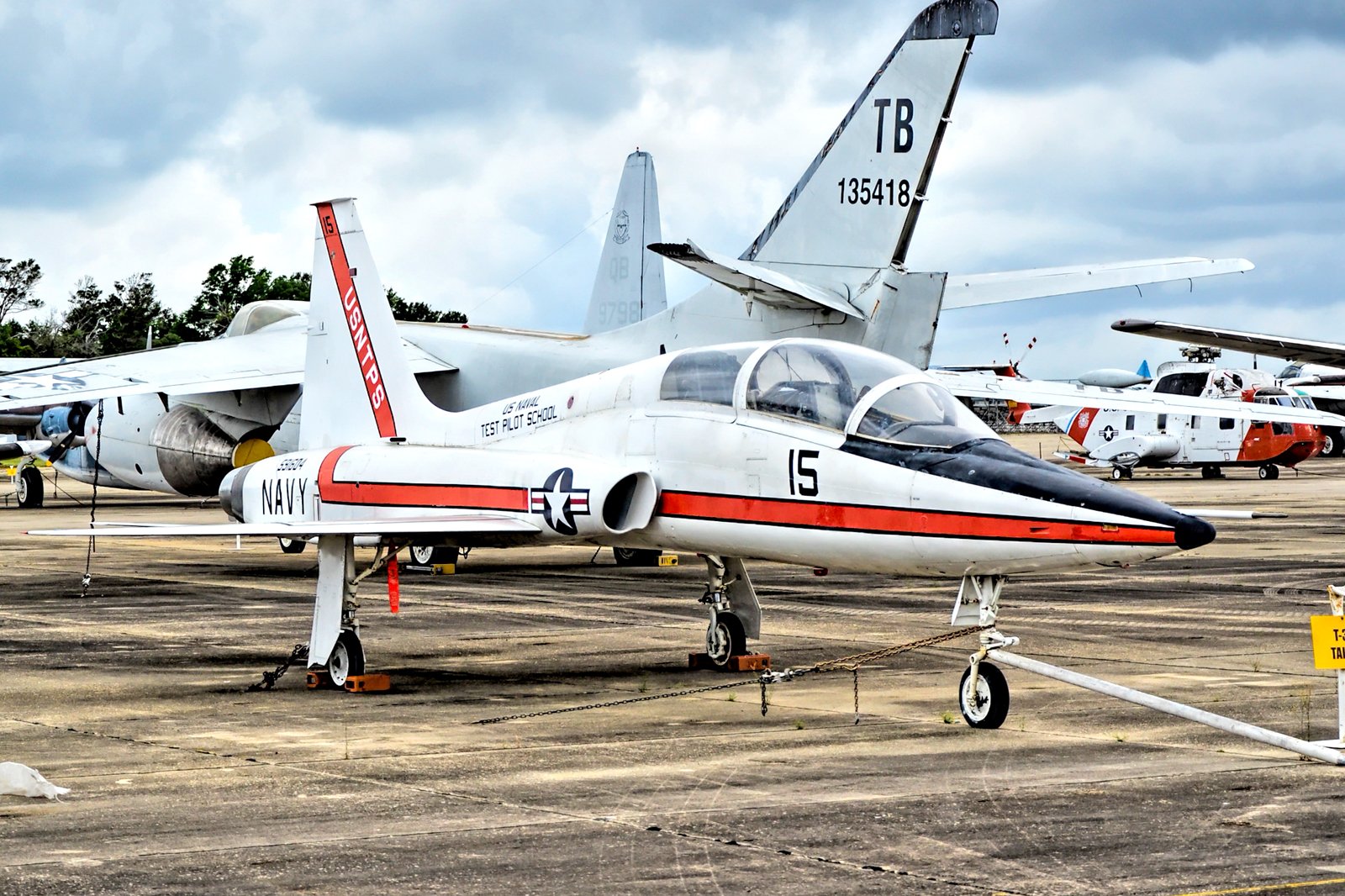 Families
History
Photo
Budget
A must-see for aviation buffs, the National Naval Aviation Museum has more than 4,000 artefacts and 150 restored aircraft from the US Navy, Marine Corps, and Coast Guard. You can find the museum at the Pensacola Naval Air Station.
Among the many impressive planes here is Que Sera Sera, the first aircraft to land at the South Pole. You'll also have a chance to see practice flights of the Blue Angels, the US Navy flight demonstration team based here who perform exhilarating aerial feats at air shows around the country. The museum also offers thrills with its flight simulators and giant screen theatre. Entry to the museum is free.
Location: 1878 S Blue Angel Parkway, Pensacola, Florida 32508, USA
Open: Daily from 9 am to 5 pm
Phone: +1 800 327 5002
photo by Tomás Del Coro (CC BY-SA 2.0) modified
6
Warbird Adventures
Fly high in a fighter plane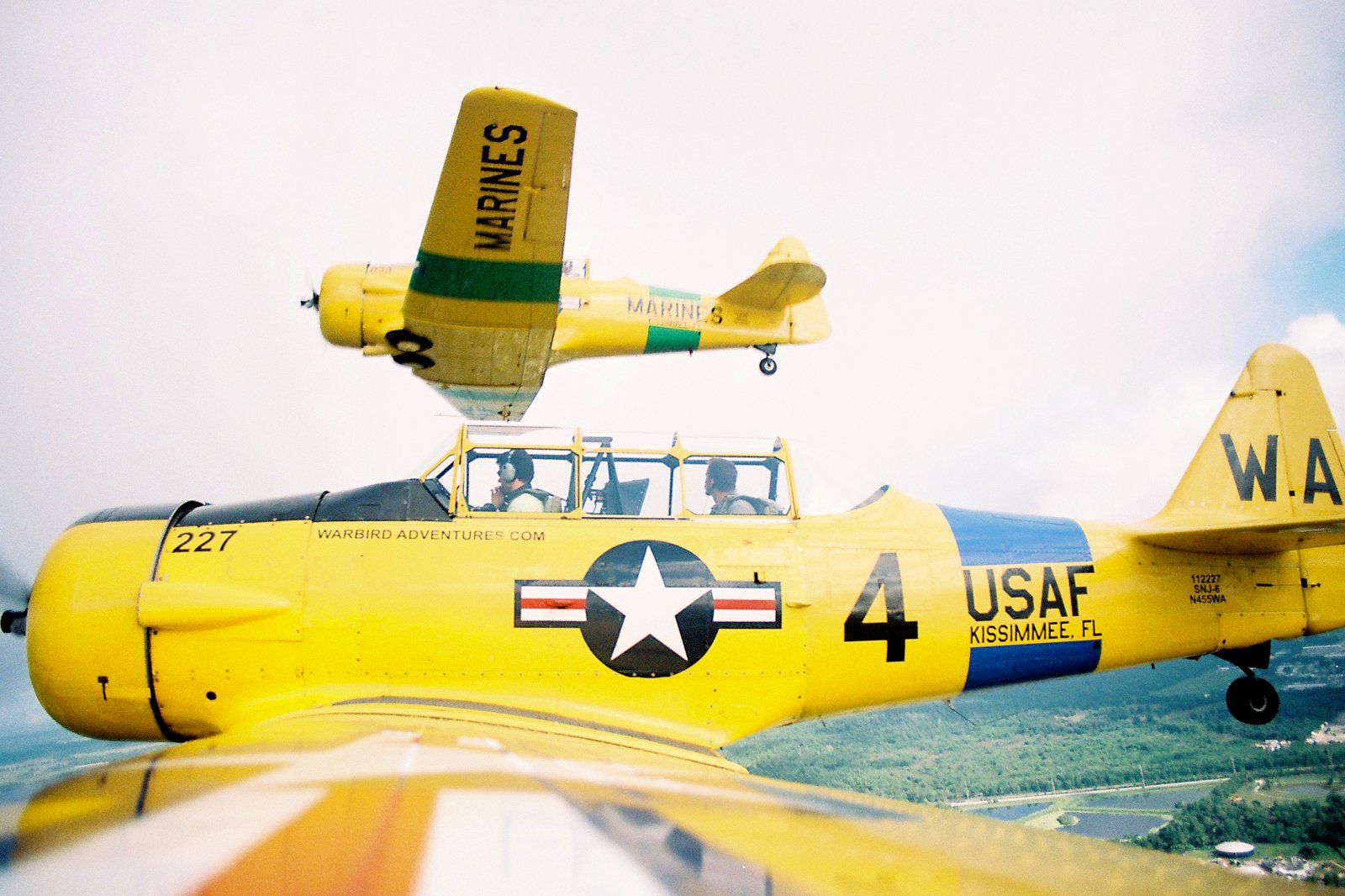 Who needs an amusement park ride when you can do some heart-racing barrel rolls in a real fighter plane at Warbird Adventures? The tour offers the flight of a lifetime in the front seat of a T-6 Texan single-engine turboprop or a Curtiss TP-40 Warhawk – a trainer plane with dual controls from World War II.
On a discovery flight, you'll even get some on-the-go training and have a chance to take the controls. If you'd rather stay on the ground, there's also the onsite Kissimmee Air Museum to explore.
Location: 4134 Aviation Drive, Kissimmee, Florida 34741, USA
Open: Monday–Saturday from 9 am to 5 pm
Phone: +1 407 870 7366
photo by Sascha Wenninger (CC BY-SA 2.0) modified
7
Florida air shows
Watch aerobatic jets swoop and soar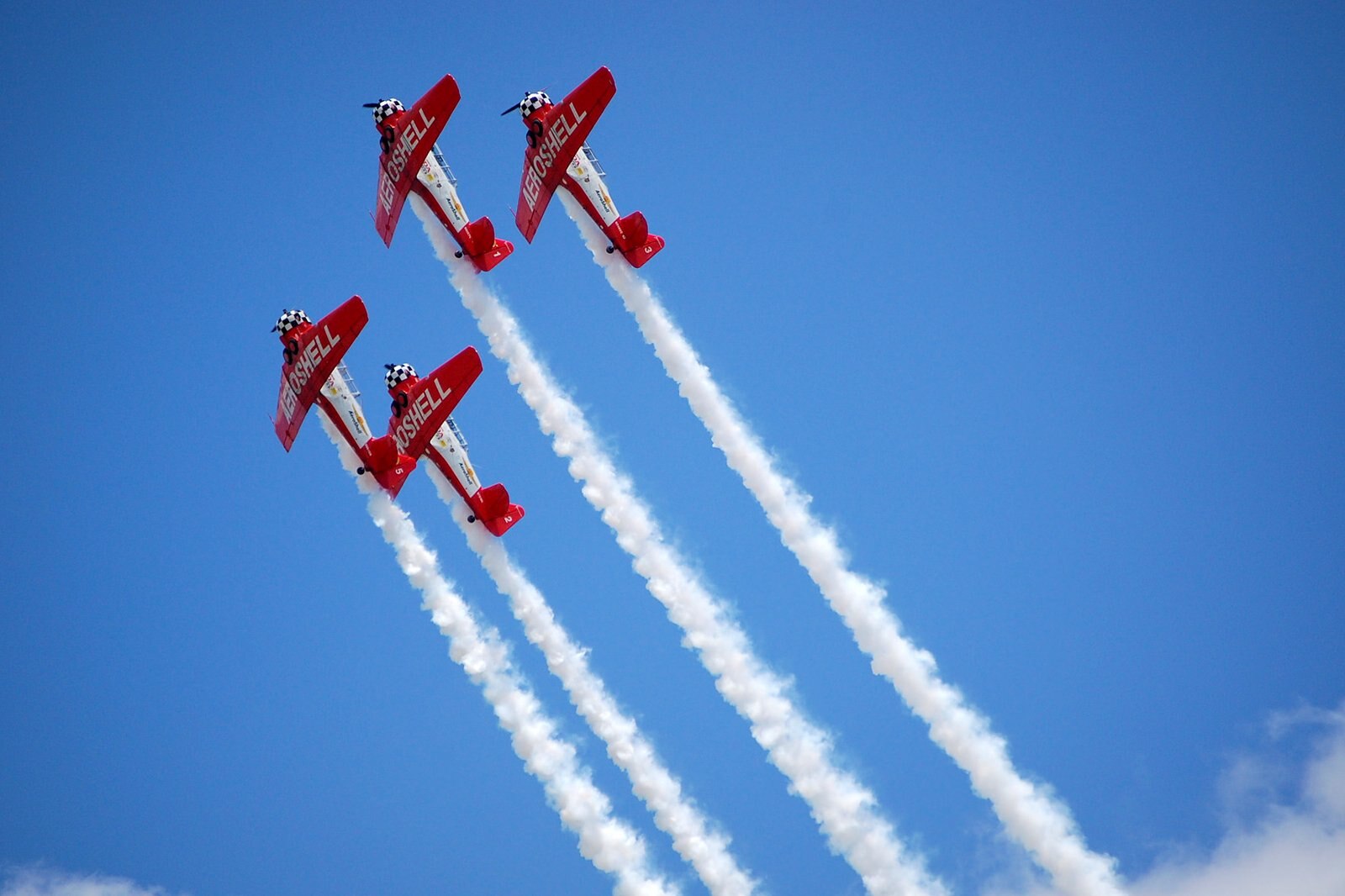 Florida's fine weather year-round makes it a popular place for air shows, many of which are free to attend. Sky-high stunts by such teams as the United States Air Force Thunderbirds are always the highlight of an air show, but there's usually plenty of other things for aviation fanatics to see including vintage aircraft and exhibits of the latest in aviation technology.
Among the air shows around Florida are the Lakeland Sun 'n Fun Fly-In during April, the Fort Lauderdale Air Show and Miami Beach Air & Sea Show in May, the Pensacola Beach Air Show in July, and the Florida International Air Show in November.
photo by VisitCentralFL (CC BY 2.0) modified
8
Aerospace Discovery at the Florida Air Museum
A trove of aviation treasures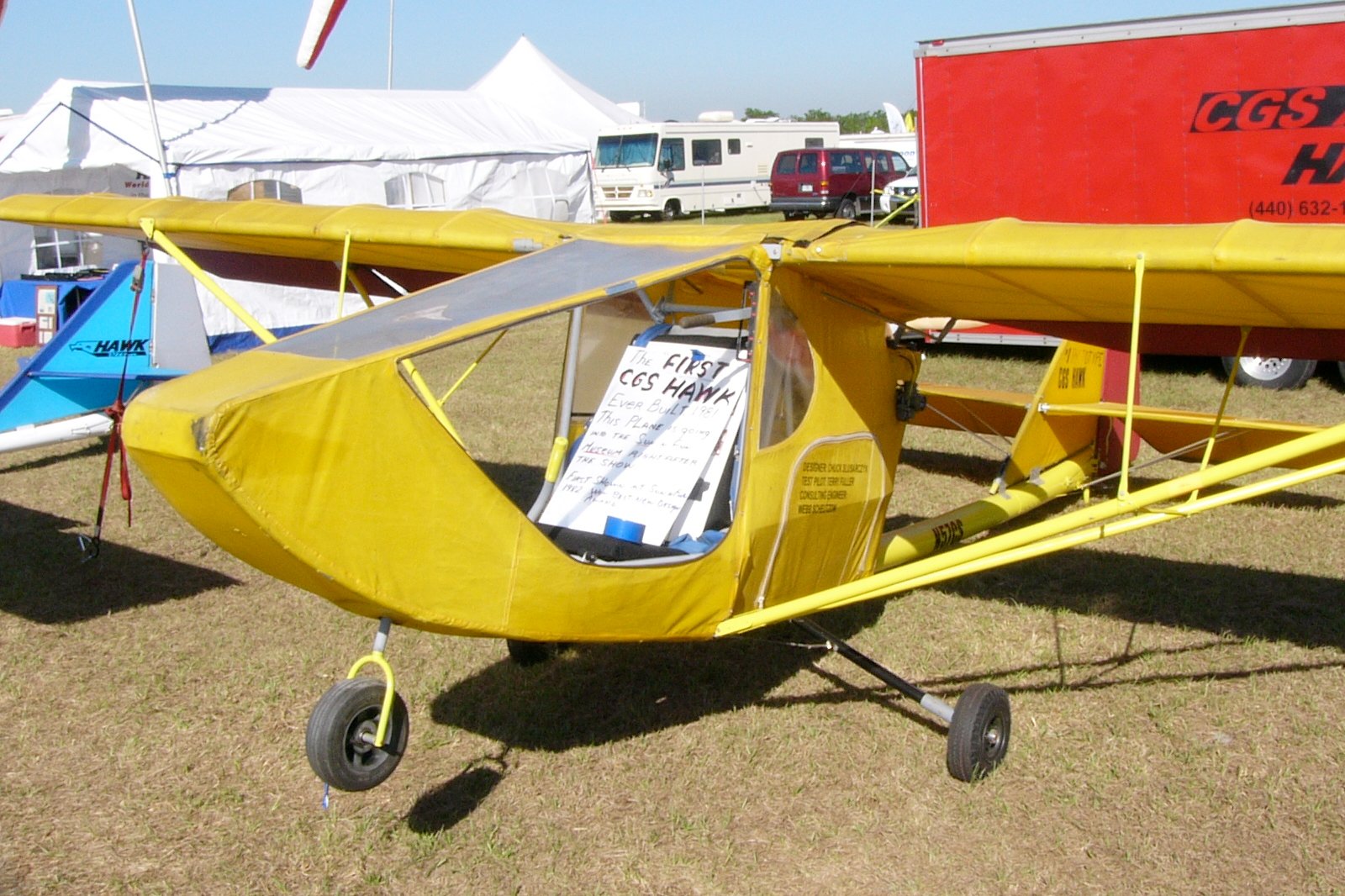 The Florida Air Museum at the Lakeland Linder Regional Airport has an extensive collection of vintage aircraft, ultralights, air racers, home-built and factory-built aircraft, engines, and more that span a century of aviation. Exhibits at Aerospace Discovery include a private aviation collection by eccentric tycoon and pilot Howard Hughes, air racing displays, and artefacts from aviator adventurers like Charles Lindbergh and Amelia Earhart.
You'll enjoy some hands-on aviation action with several flight simulators to try, too. Check the museum's schedule for events like children's workshops and speaker seminars held throughout the year.
Location: 4175 Medulla Road, Lakeland, Florida 33811, USA
Open: Monday–Saturday from 10 am to 4 pm (closed Mondays May through October), Sunday 12 noon to 4 pm
Phone: +1 863 644 2431
9
Valiant Air Command Warbird Museum
Get a close-up view of vintage warplanes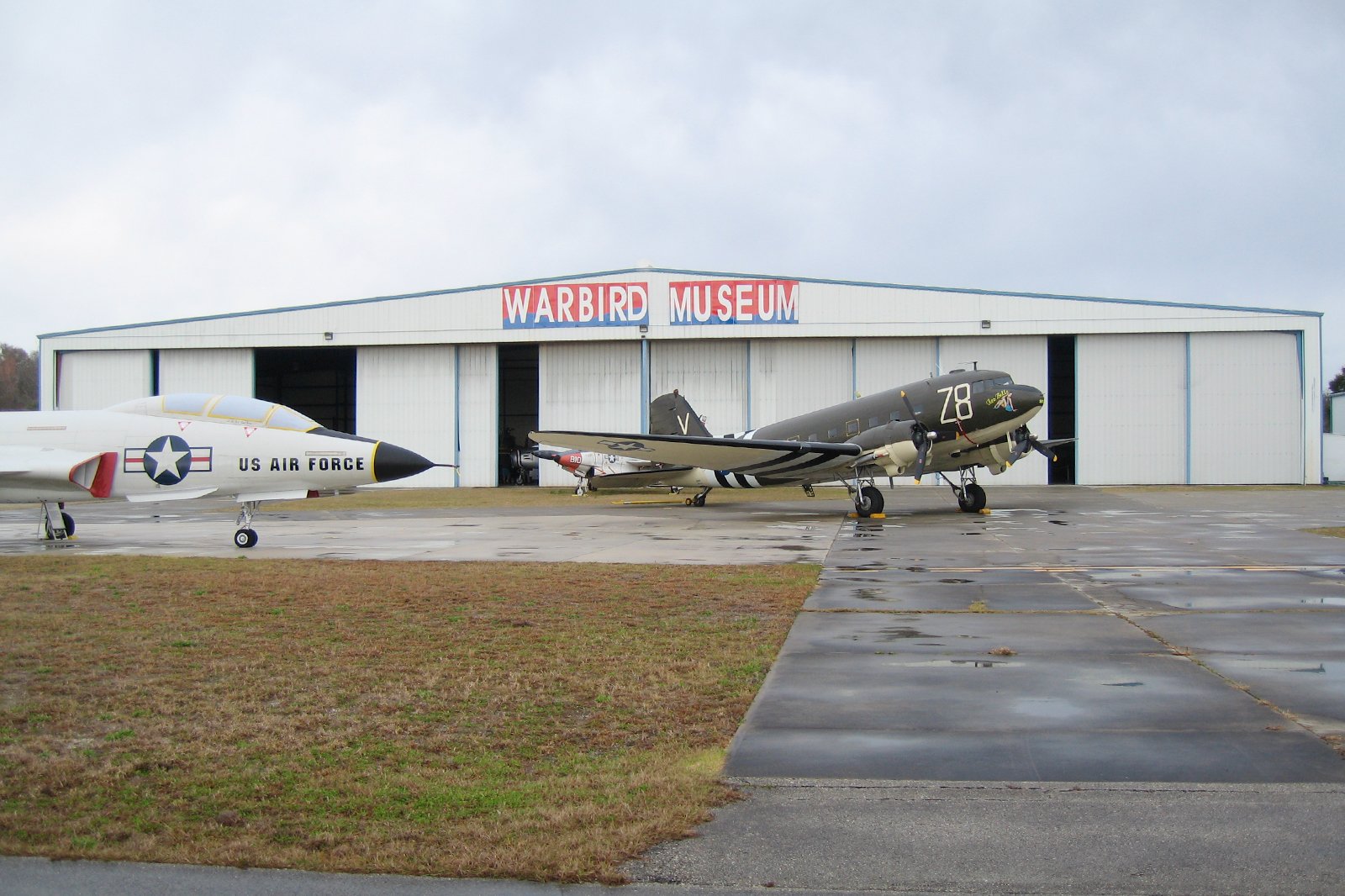 Set in large hangars at Space Coast Regional Airport, this combat aircraft museum has more than 45 warbirds covering the aviation era from before World War I to the present day. One of the most iconic aircraft here for war history enthusiasts is the still-airworthy "Tico Belle", a C-47 Skytrain that dropped American paratroopers in to fight in the World War II "D-Day" Normandy invasion.
The entry fee of about $20 includes a guided tour, with discounts available for children and the elderly. Expect to spend at least 2-3 hours here if you want to take it all in.
Location: 6600 Tico Rd, Titusville, Florida 32780, USA
Open: Daily 9 am to 5 pm
Phone: +1 321 268 1941
photo by Leonard J. DeFrancisci (CC BY-SA 3.0) modified
10
Museum of Discovery and Science
Go for an exciting virtual flight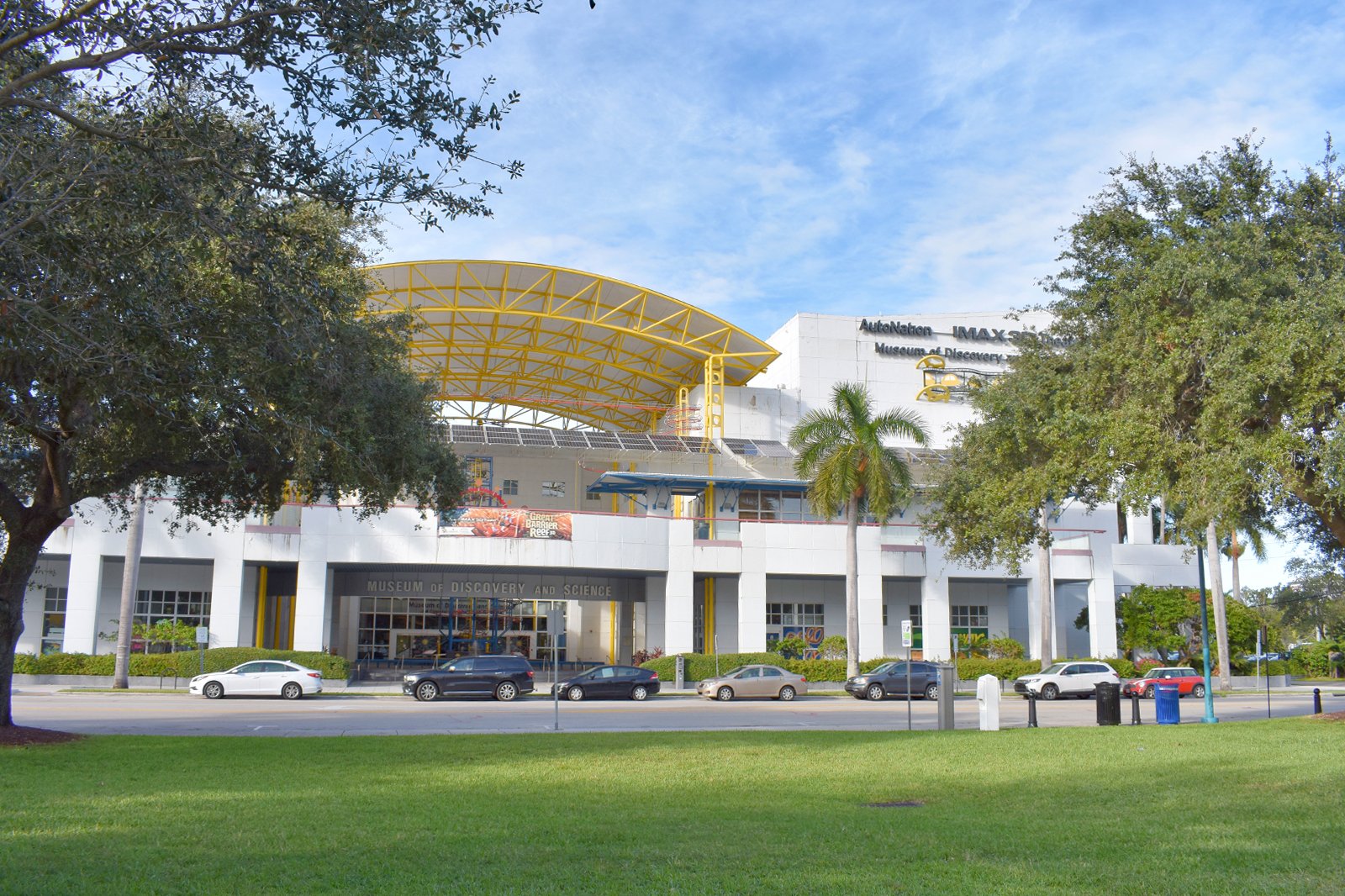 Aviation is just one part of this elaborate discovery centre in Fort Lauderdale, with a huge range of things to see including prehistoric exhibits, climate and storm displays, exhibits on Florida's unique ecology and an IMAX theatre.
The aviation exhibit offers an interactive experience with three replica cockpit simulators to climb into, including a World War II Vought F4U Corsair fighter-bomber, and a "7D" capsule theatre that takes you on a heart-racing virtual flight. Admission is about $17, with discounts for kids and the elderly.
Location: 401 SW 2nd Street, Fort Lauderdale, Florida 33312, USA
Open: Monday–Saturday from 10 am to 5 pm, Sunday from 12 noon to 5 pm
Phone: +1 954 467 6637
photo by Tamanoeconomico (CC BY-SA 4.0) modified