10 Best Things to Do for Couples in Atlantic City
Atlantic City's Most Romantic Places
Atlantic City can be romantic for couples, even if it's as famous for its casinos as it is for its celebrated boardwalk. Receiving somewhere in the region of 26 million visitors every year, the majority from the neighbouring states of New York and Pennsylvania, it needs to please everyone, including couples or those on a honeymoon.
The Atlantic here is warm enough for swimming and surfing for around 5 months a year and in summer its white-sand beaches are packed. Yet, wrapped up warm, it's the perfect place for a romantic winter stroll along its 4-mile long boardwalk. Intimate dining, tours of local wineries and breweries, breathtaking helicopter rides, and dreamy sunset cruises make Atlantic City a top choice for couples.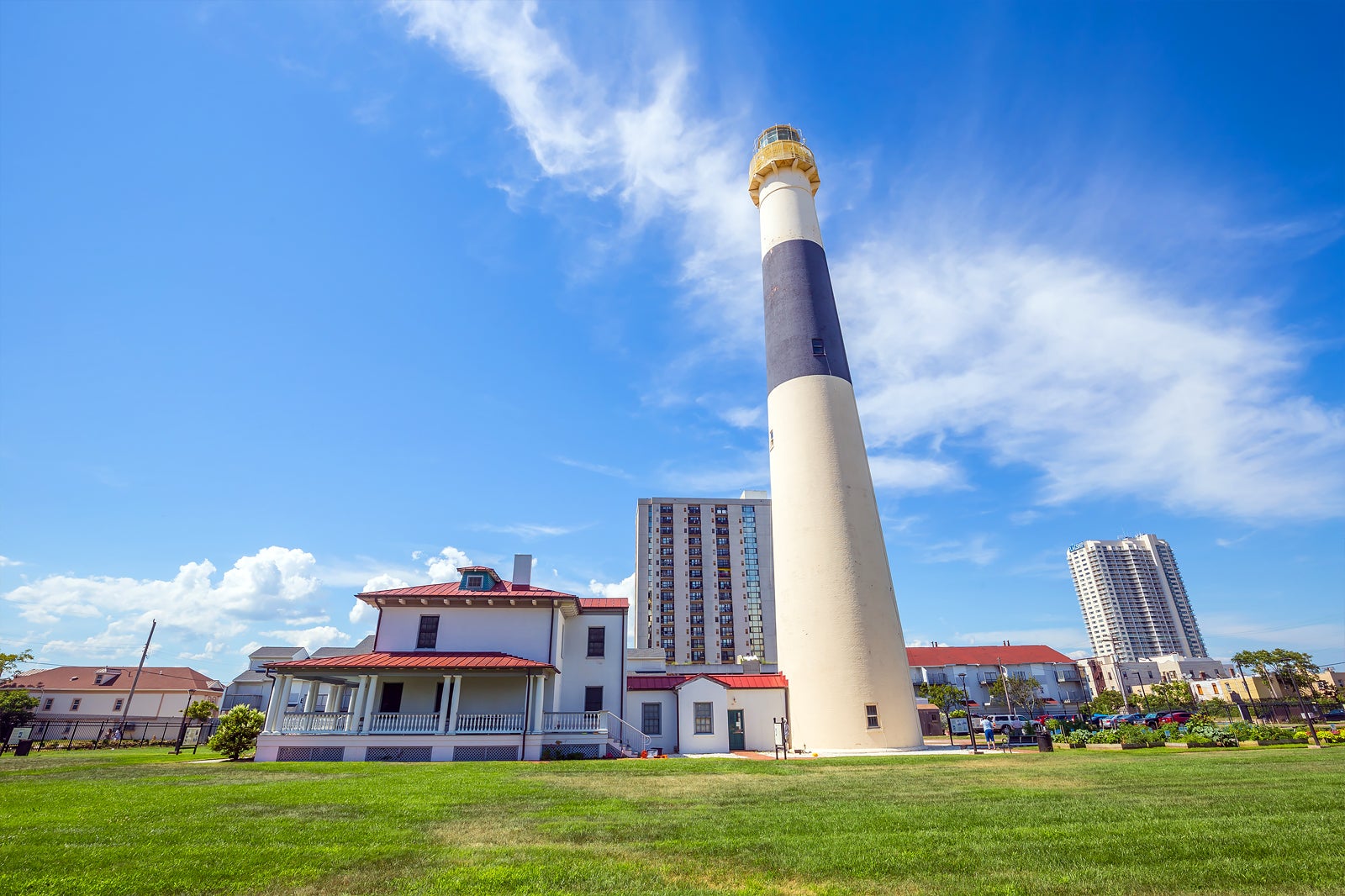 Absecon Lighthouse first went on way back in 1857 and though decommissioned, its light has stayed on, illuminating the foreshore and cementing its place as an Atlantic City landmark. You'll know the famous Irving Berlin song about moonlight and music and love and romance, so why not take advantage of a moonlit tour of this lighthouse?
Set amid a 2-acre lawn, as New Jersey's tallest lighthouse it is also a popular wedding venue, so those ready to ramp it up a notch can take advantage of the Watch Room for some unique wedding photos after tying the knot. But even if your relationship is in its early stages, it's still a beautiful place to make some lasting memories.
Read more
Location: 31 S Rhode Island Ave, Atlantic City, NJ 08401, USA
Open: Hours vary by season
Phone: +1 609-449-1360
2
Atlantic City casinos
Try your luck on the tables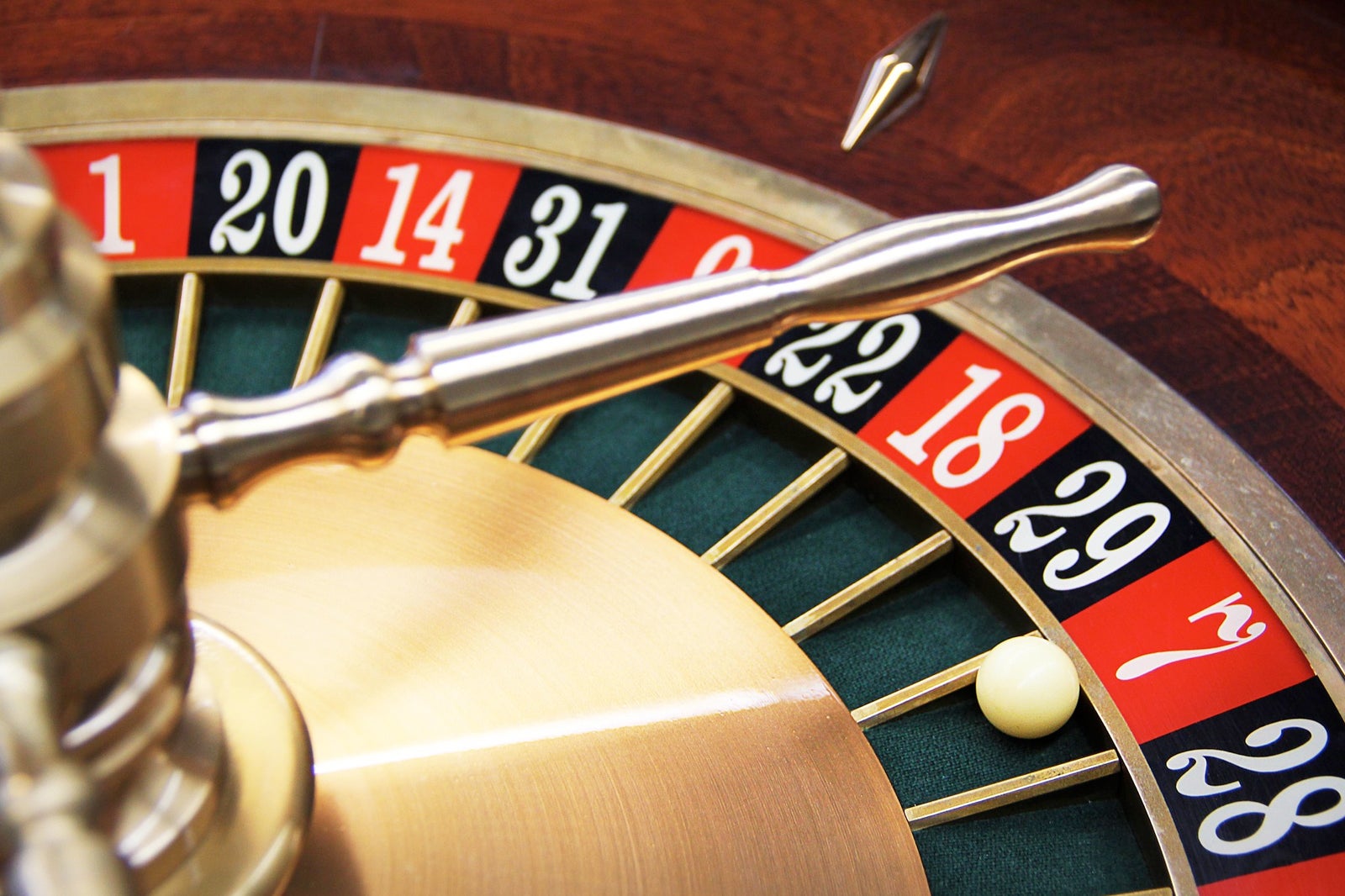 Atlantic City casinos can be great for couples even though gambling is traditionally viewed as something to do alone. But if you were to take on the house and win, wouldn't you want someone special by your side to share your elation? In Atlantic City, there's no shortage of casinos to indulge this risky but fun pursuit, including big names like Caesars and Harrah's.
Given that nostalgia's often synonymous with romance, head instead to the old-school Resorts Casino Hotel. It became the first legal casino outside Nevada when it threw open its doors back in May 1978 and has been holding its own ever since. Its Roaring Twenties theme is a perfect fit for couples.
Location: Atlantic City, New Jersey, USA
Open: 24/7
Phone: +1 609-340-6300
3
Watersports in Atlantic City
From surfing to stand-up paddleboarding and tandem parasailing
Whether you're just getting to know your date or have been a couple for longer than you care to remember, watersports are a whole lot better when they're shared. Take a private lesson for 2 with AC Surf and SUP School to learn how to master these challenging techniques under the watchful eye of a pro. Getting wet is guaranteed, but you'll also have plenty of memorable laughs along the way.
For a truly shared experience, sign up for some tandem fun with Atlantic City Parasail. You'll both launch directly from the boat and your lofty vantage point, the whole of the Atlantic City area is within sight. All you have to do as a pair is enjoy the view – short of paying for a helicopter ride, it's the best you'll get until the plane takes off to carry you home.
4
Historic Gardner's Basin
Enjoy the attractions of this revitalised part of town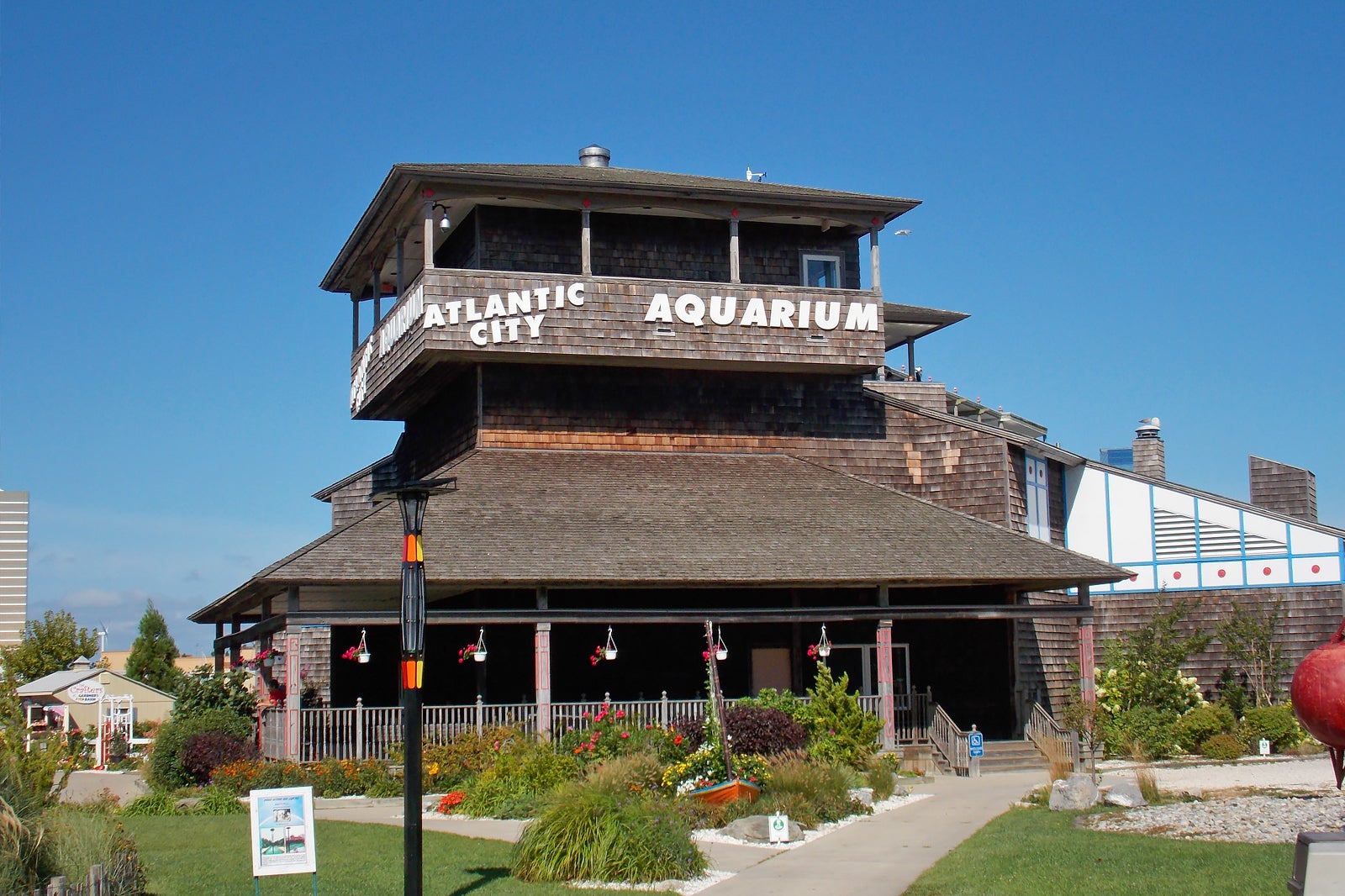 At Historic Gardner's Basin, the Smugglers Cove boathouses are a clue to the area's past: rum-runners once unloaded their illicit cargo in secret, the dock enclosed within the building so they couldn't be seen. By the 1960s, this part of town was neglected, overgrown, and forgotten.
Regeneration has transformed this area, turning it into a popular destination for shopping, entertainment, and fishing, not to mention the departure point for boat excursions. The area's flagship attraction is the Atlantic City Aquarium, though couples will also be tempted by the restaurants and craft breweries found nearby.
Location: 800 N New Hampshire Ave, Atlantic City, NJ 08401, USA
Open: Daily from 10 am to 10 pm
Phone: +1 609-348-2880
photo by Farragutful (CC BY-SA 4.0) modified
5
Steel Pier Helicopters
Take to the air for the ride of a lifetime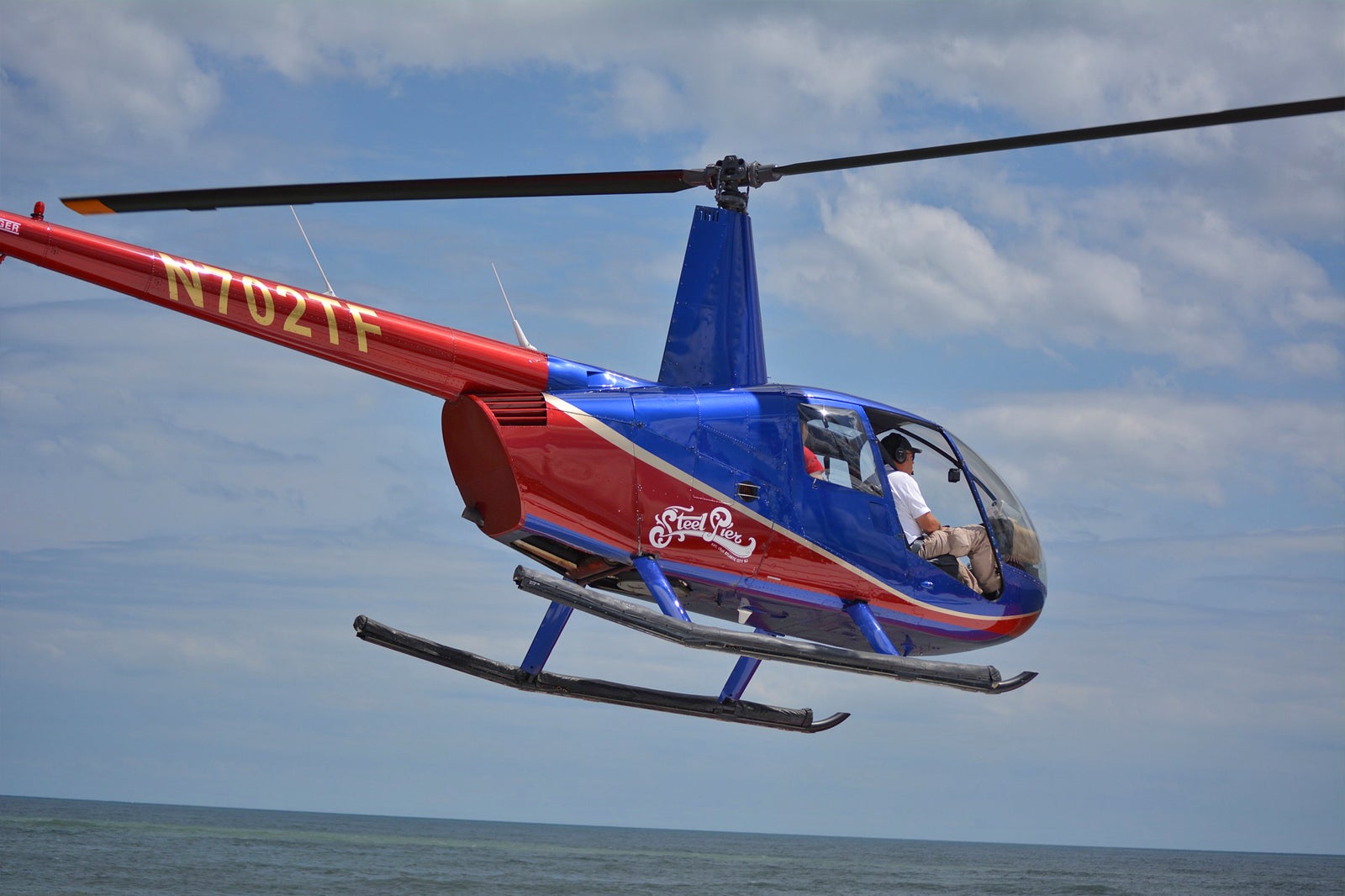 Couples
Photo
Luxury
Adventure
On a helicopter flight with Steel Pier Helicopters, passengers enjoy a unique view over the New Jersey shore and Atlantic City boardwalk. Cruising at 115 mph at altitudes of 600 to 800 ft, entertain yourselves pointing out the many casinos, Absecon Lighthouse, and of course, Steel Pier as well.
Steel Pier Helicopters offers the option to build your own unique tour. Locals might customise their trip to fly over their own home. If you're from out of town, maybe there's somewhere that means something to you as a couple that you just can't pass up. For the ultimate romantic experience, why not use the flight as an opportunity to propose? Every engaged couple has to come down to earth eventually, so there's no harm in adding a little altitude.
Location: 1000 Boardwalk, Atlantic City, NJ 08401, USA
Open: Hours vary by season
Phone: +1 732-998-2267
6
Qua Baths And Spa at Caesars Atlantic City
Grab an appointment to soothe as a couple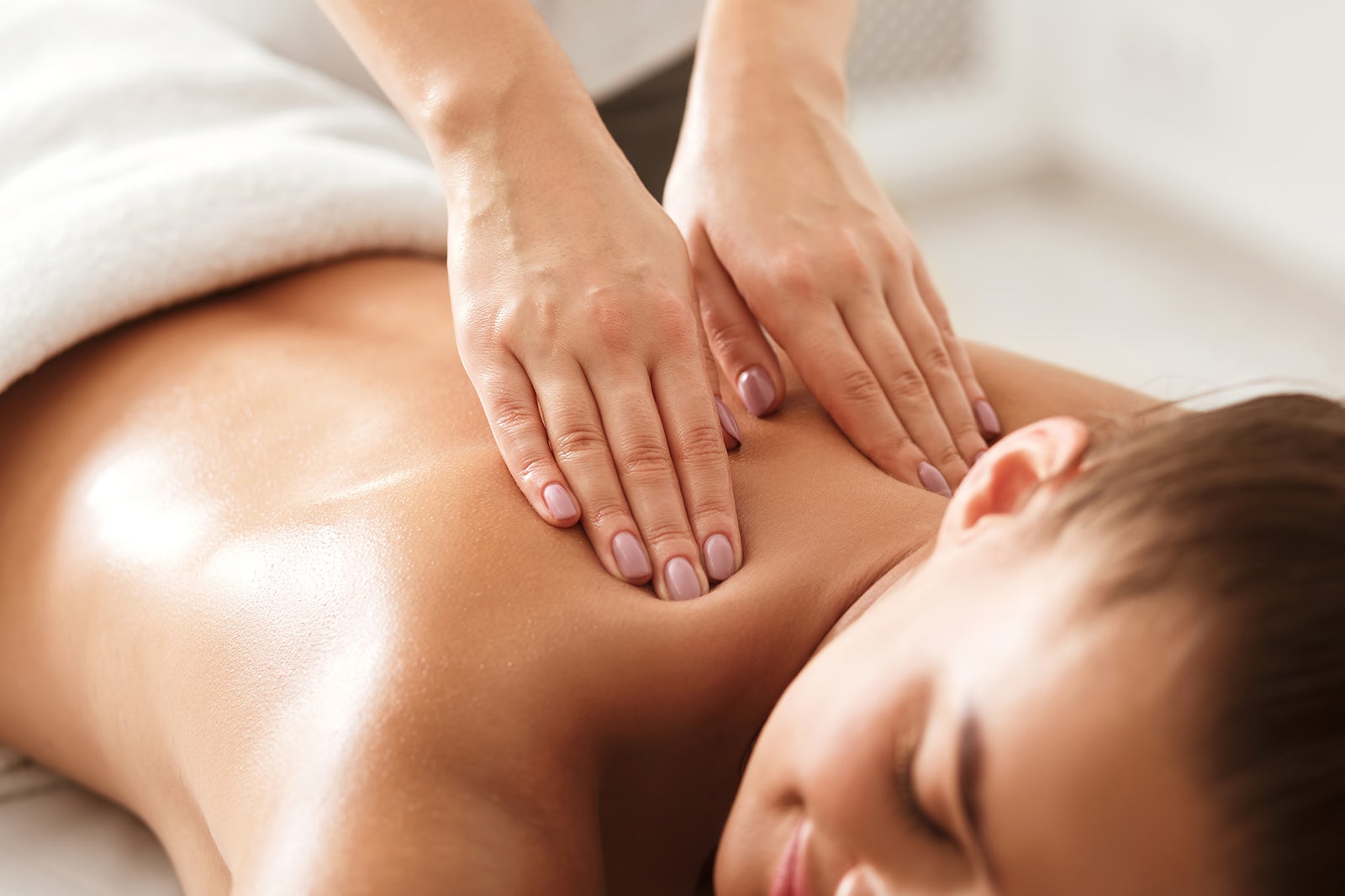 Qua Baths And Spa at Caesars Atlantic City is where you can luxuriate and be pampered in Atlantic City. A couples' spa day here takes nature as its cue, a tranquil retreat that encourages a restful state of mind from the minute you walk in. Among the facilities on offer are the spa's signature Roman Baths, comprising 3 pools of varying temperature.
The treatment menu draws heavily on water's natural properties to hydrate and restore. Among the services on offer are 3 dedicated couple's packages. The Kama Sutra Herbal Journey includes exfoliation and detoxification, the Couple's Island Ritual draws on the influence of the exotic South Pacific, and the Hungarian Mud for Two pairs exfoliation and aromatherapy massage.
Location: 2100 Pacific Ave, Atlantic City, NJ 08401, USA
Open: Hours vary by appointment
7
Renault Winery
Venture out of town for a tour of a historic vineyard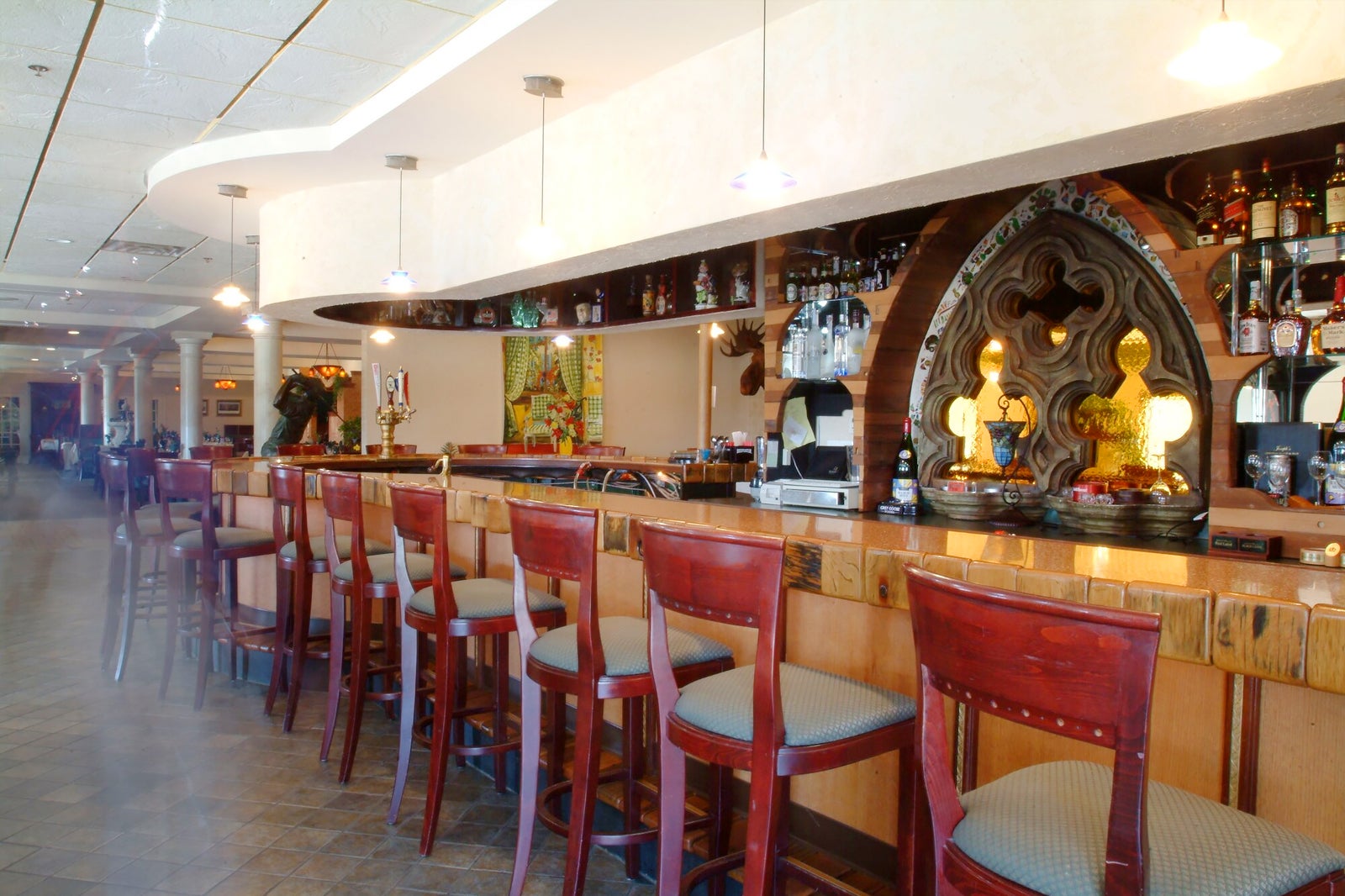 Renault Winery was established by Frenchman Louis Renault who came to America with the dream of establishing a vineyard. A failed business in California was the East Coast's gain, up and running early enough to secure the all-important French licences to label Renault's sparkling wine as champagne before the French authorities tightened up the rules.
Since its inception in the 1860s, this Egg Harbor winery has gone from strength to strength. To this day, Renault is the only one in the USA which can legally call its bottles champagne. A tour of this resort-based vineyard, the oldest continually operating winery in New Jersey, is a must for any couples that think of themselves as oenophiles.
Location: 72 Bremen Ave, Egg Harbor City, NJ 08215, USA
Phone: +1 609-965-2111
8
Atlantic City Cruises' sunset cruise
Toast the end of a beautiful day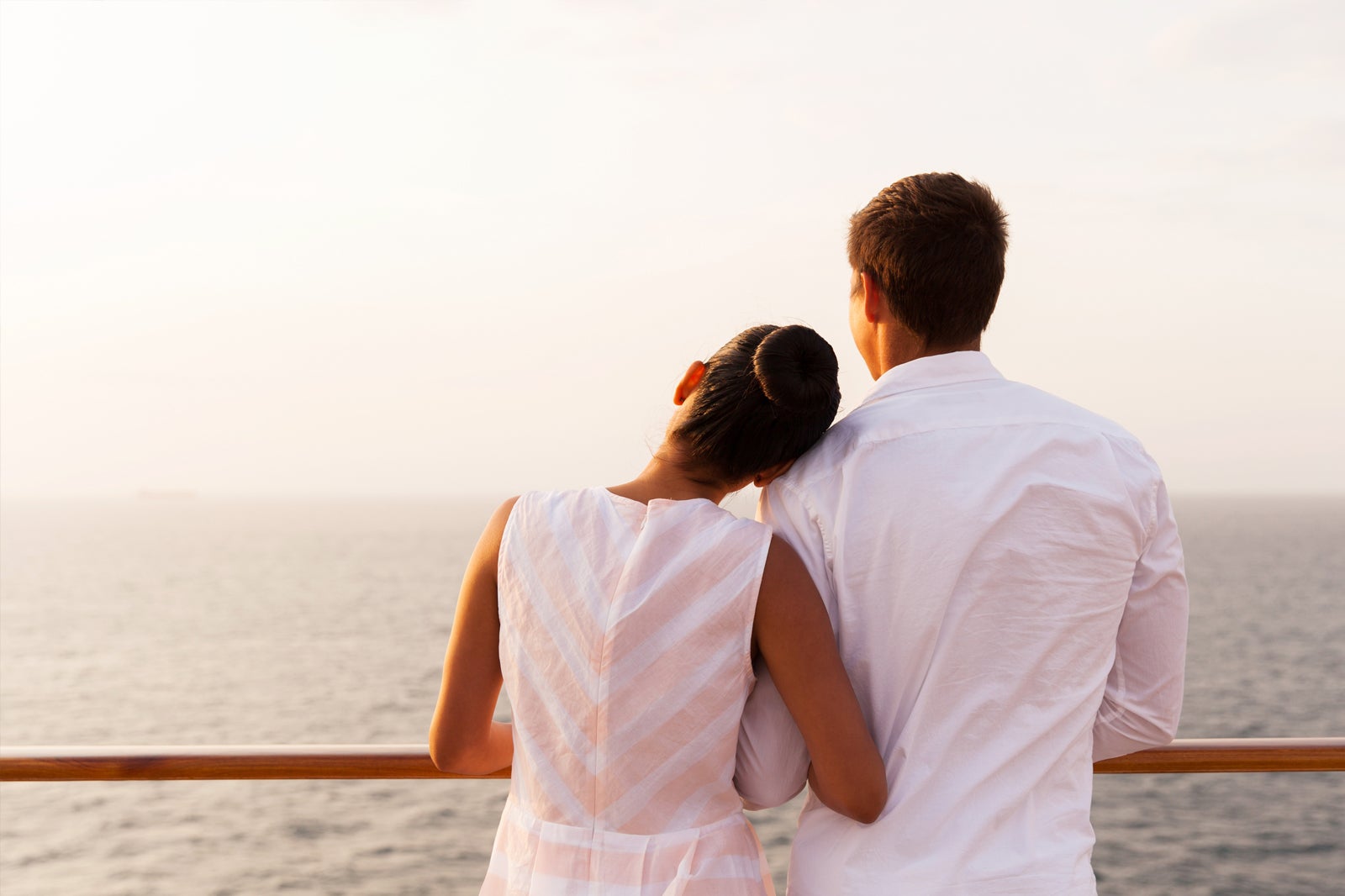 On days when the water's calm and the sky's blue, there's no better way to bring it to a close at sunset with Atlantic City Cruises. They operate a happy-hour cruise around the bay, which can be as romantic or as sociable as you care to make it. Departing from Historic Gardner's Basin, the vessel can be exclusively hired by private groups.
There's a spacious outdoor deck with ample seating, while the upper deck can be fully enclosed and heated for cruises departing early or late in the season. Inside, there's comfy seating and big picture windows to maximise the view should outside get just a little too breezy.
Location: 800 N. New Hampshire Ave, Atlantic City, USA
Open: Daily from 9 am to 6 pm
Phone: + 1 609-347-7600
9
Enjoy a romantic dinner Atlantic City
Savour the food at some of Atlantic City's best couples' restaurants
Couples in Atlantic City has several options for romantic dining. Iconic but unmissable, to enjoy a romantic dinner in Atlantic City, you'd do well to order the lobster thermidor at the Knife & Fork Inn as patrons have been doing since it opened in 1919. Older still is Dock's Oyster House, which has been serving this aphrodisiacal treat in an elegant setting since 1897.
Many of the town's top choices for a romantic dinner are hidden away inside the casinos – celebrity chef Gordon Ramsay, for instance, has restaurants in both Harrah's and Caesars. For casual, al fresco dining on a sultry summer evening, try Back Bay Ale House at Historic Gardner's Basin.
10
Little Water Distillery
Experience the thrill of a speakeasy
Little Water Distillery is a prominent place where you can relive Atlantic City during the Prohibition era. Atlantic City was well-known as a place where you could freely obtain alcohol. Used to doing whatever it took to keep customers happy, rum-runners were actively encouraged to land smuggled contraband by those who ran the city. These days, illegal drinking is a thing of the past, so there's no need to flout the law to tap into that alluring speakeasy vibe.
Get in touch with brothers Eric and Mark Ganter to arrange a tour of Little Water Distillery in downtown Atlantic City. They'll explain the processes involved in producing their range of spirits. The owners will share their passion for a drinks menu that includes Prosperity rum, Whitecap whiskey, 48 Blocks vodka, or Revolver gin.
Location: 807 Baltic Ave unit b, Atlantic City, NJ 08401, USA
Phone: +1 609-344-7867
Back to top