12 Best Nightlife in Atlantic City
Where to Go at Night in Atlantic City
Atlantic City's nightlife scene is among the most vibrant on the east coast – it's little wonder this glitzy gambling town has earned the moniker of "America's Playground." Lined with long and gorgeous beaches and brimming with action-packed casinos and glamorous restaurants, the jewel of New Jersey attracts scores of vacationers each year. And it's this eclectic mix of happy-go-lucky punters and party-hearty locals that also makes going out in Atlantic City so much fun.
But you need to know where to go for a rowdy night on the tiles – this isn't the kind of place you can just follow your nose. From booming all-night clubs to laidback pubs and casual comedy shows, here's a list of the best places to go at night in Atlantic City.
1
Boogie Nights
Boogie the night away, disco style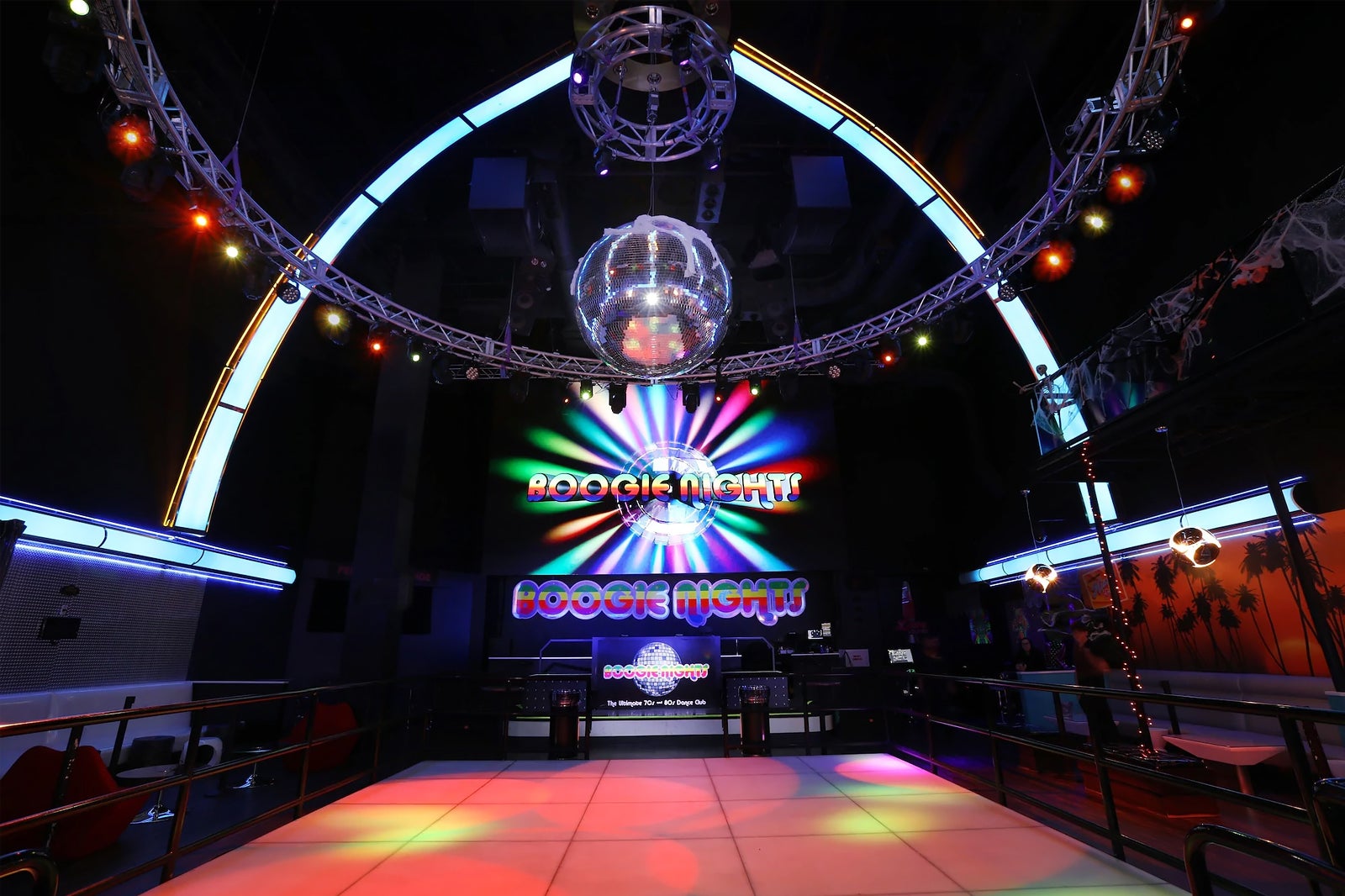 Boogie Nights is an old-school, '70/'80s-style disco in Tropicana Atlantic City that comes packed full of cool period décor and plays the biggest hits of the era. It's an oldie but a goodie, and prompts a horde of groovy revellers to get down and funky each weekend. Rock up on a Thursday, and you'll sample an offering of tasty '90s hits (wear your favourite ripped jeans).
In-between busting shapes under the oversized disco ball, there's a pop-art inspired chill-out lounge that serves delicious American snacks. Bottle service is available, though the club is affordable and unpretentious on the whole.
Location: 2831 Boardwalk, Atlantic City, NJ 08401, USA
Open: Thursday from 10 pm to 3 am, Friday–Saturday from 9 pm to 3 am (closed from Sundays to Wednesdays)
Phone: +1 888-940-7080
2
HQ2 Nightclub
Upscale Vegas-style clubbing in Atlantic City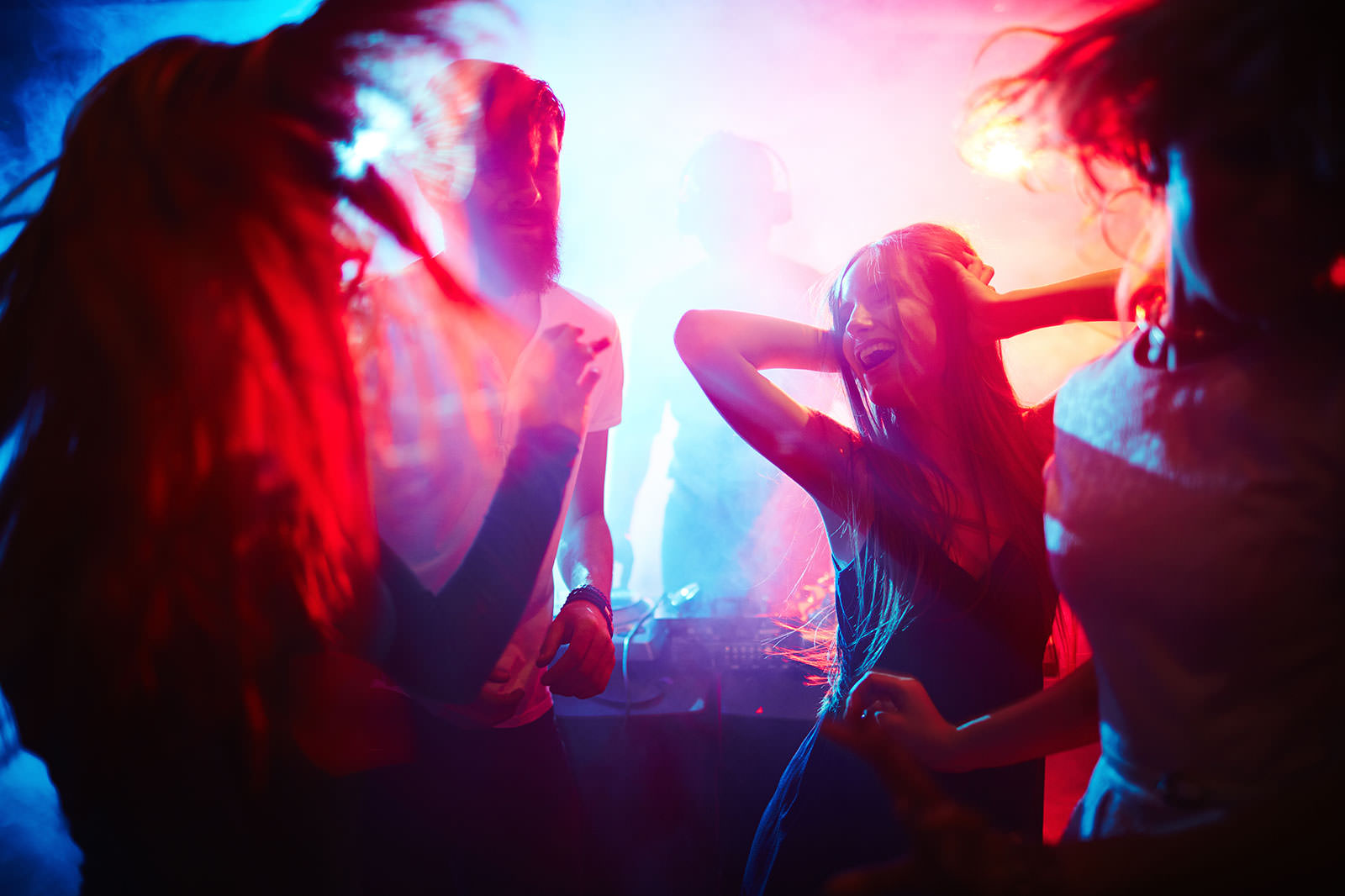 Head to HQ2 Nightclub for a high-end night out in Atlantic City – you'll need to dress to impress and bring cash to splash at this ritzy locale. Located within the glamorous Ocean Casino Resort, the upmarket club brings Vegas-style partying to the city. A rotating list of internationally renowned DJs and sweeping views of the Atlantic make this one of the most exclusive places to spend a Saturday night.
Bottle service in the VIP booths is superb, albeit a little pricey. The light show illuminating the club's suspended stage will wow even the most seasoned clubber. And if you happen to party during the summer, check out the pumping pool and beach club downstairs.
Location: 500 Boardwalk, Atlantic City, NJ 08401, USA
Open: Friday–Saturday from 10 pm to 4 am (closed from Sundays to Thursdays)
Phone: +1 609-783-8001
3
The Pool After Dark
The best pool party in town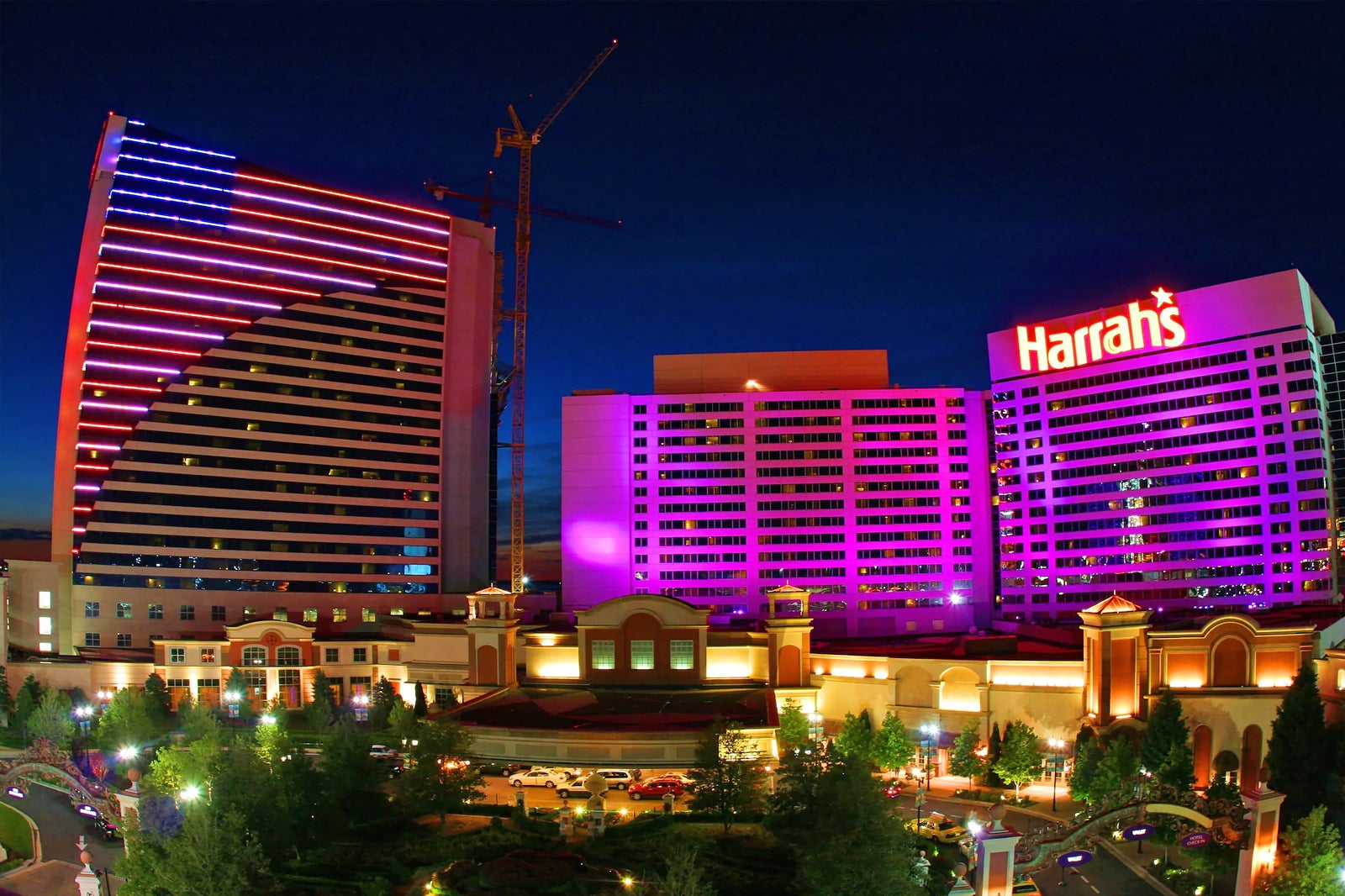 The Pool After Dark is Atlantic City's premier playground for a soaking wet fiesta. Centred around a heated indoor pool in Harrah's Resort, the aquatic-themed club sees punters party the night away, both in and out of the water.
Legendary Jersey Shore resident DJs do a bang-on job, dishing out contemporary electro beats to whip their feverish fans into a frenzy. If you're looking to glam up your night, book a VIP table or a private cabana with a hot tub. Each comes with a bikini-clad waitress providing a premium bottle service.
Location: 777 Harrah's Blvd, Atlantic City, NJ 08401, USA
Open: Wednesday and Friday–Saturday from 10 pm to 4 am
Phone: +1 609-441-5585
4
A Dam Good Sports Bar
A damn good place to watch sports on TV
A Dam Good Sports Bar is the best place in town to catch up on all the latest sporting action from the US and abroad. This lively American-style sports bar has plenty of flat screens throughout the venue, so you're guaranteed to find even the most obscure match. Live DJs take the stage on busier nights, though tunes remain mellow enough for you to wax lyrical and focus on the game at hand.
Surfboards line the wall of this laidback watering hole, where bargain-basement drink specials see pre-gamers rubbing shoulders with die-hard sports fans. A wide selection of tasty American classics adorns the menu, all reasonably priced, making this one of the most popular spots in Tropicana Atlantic City.
Location: 2801 Pacific Ave, Atlantic City, NJ 08401, USA
Open: Daily from 8 am to 1 am
Phone: +1 609-347-7770
5
Atlantic City casinos
Plenty of spots for a date with lady luck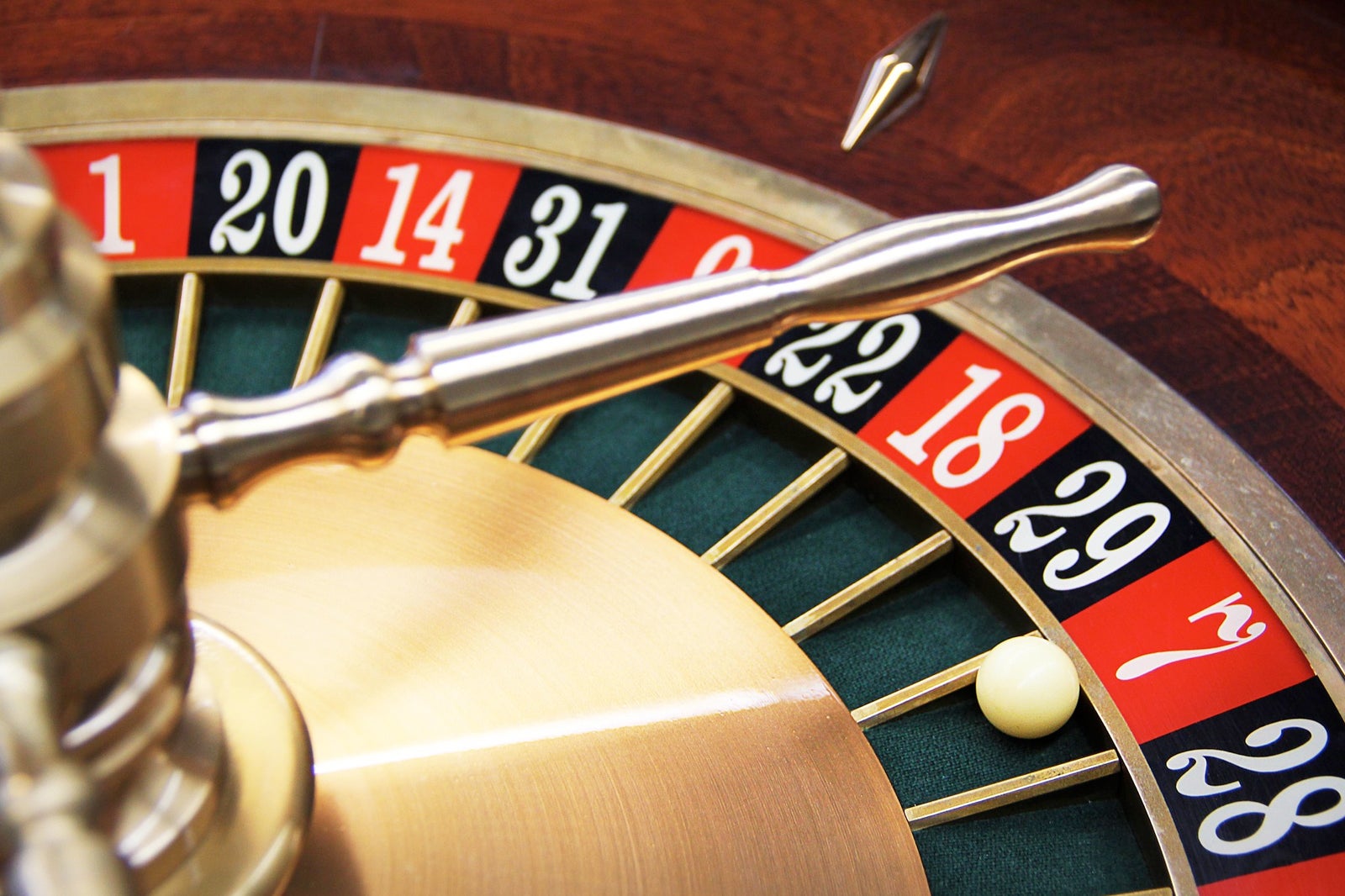 You can't visit Atlantic City without trying your luck in one of the many casinos. One of the best is The Borgata, the ritzy heart of the hotel of the same name. Here you'll find 161,000 sq ft of grown-up games, with thousands of slot machines and hundreds of roulette and blackjack tables.
Adorned with grand pillars, glossy marble floors and decorative carpets, jackpots come in suitably luxe surroundings. Even if you'd rather hold onto your chips, the atmosphere and a martini will have you feeling like 007 or a Bond girl in no time. Other great spots among the many include Hard Rock Hotel Casino Atlantic City, Tropicana Atlantic City, and Caesars Atlantic City Hotel & Casino.
6
The Irish Pub
A traditional and charming old Irish pub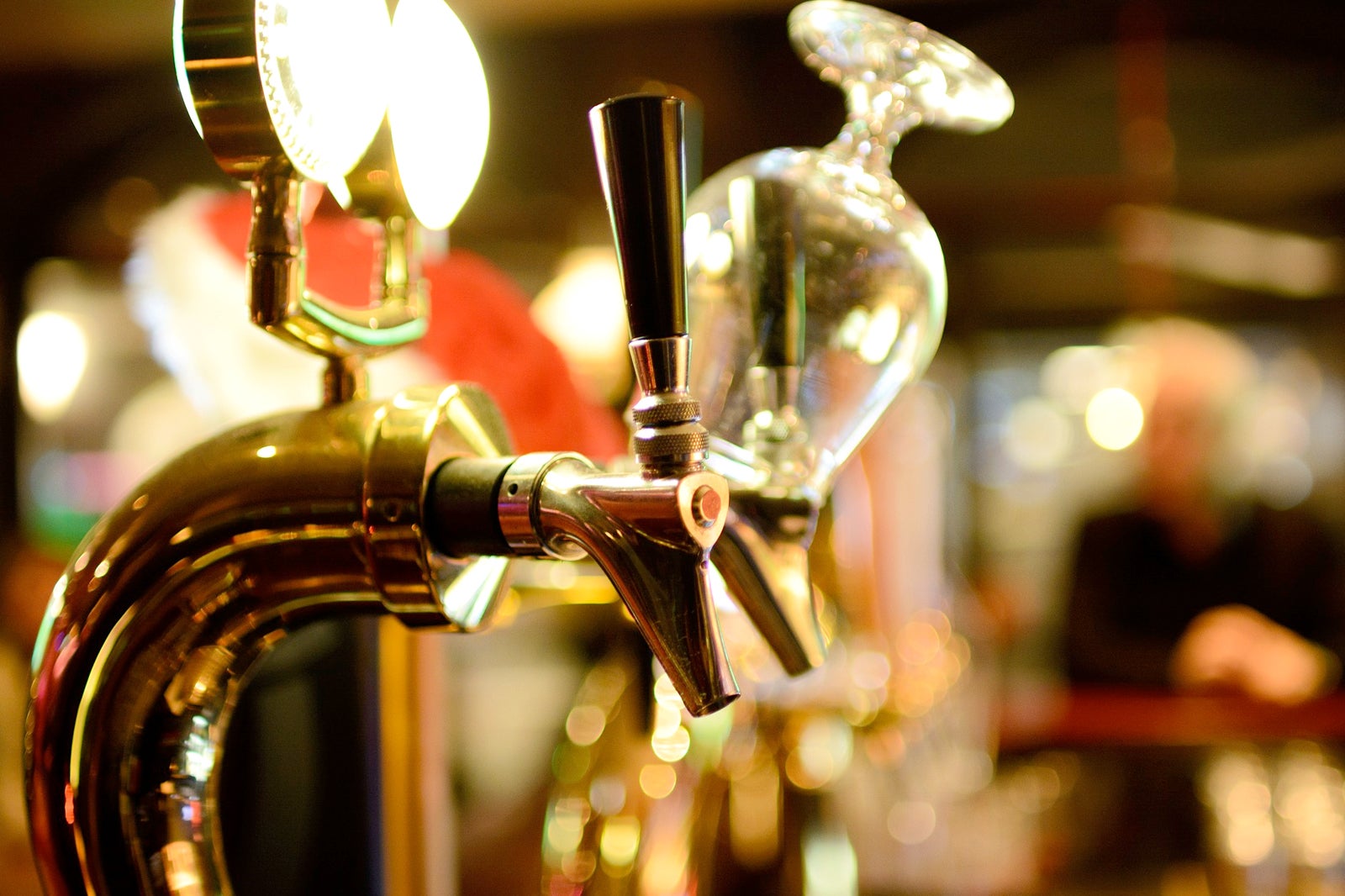 The Irish Pub in Atlantic City is a blast from the past – think quaint old-world décor and a cosy ambience that brings back the nostalgia of yesteryear. The traditional Irish pub has been pouring pints of Guinness since the '70s, but you'll also find plenty of heady whiskeys and room-temperature lagers on tap. Warm low-lighting, rich wooden furnishings, and charming old artworks complete the scene.
Another huge draw of The Irish Pub is the food – the adjoined sit-down restaurant serves up a delicious version of all your favourite pub classics (try the bangers and mash). Take a moment before your meal arrives to appreciate the antiques on display, especially the gorgeous old graphophone.
Location: 164 St James Pl, Atlantic City, NJ 08401, USA
Open: 24/7
Phone: +1 609-344-9064
7
Hard Rock Cafe Atlantic City
A world-renowned venue that doesn't disappoint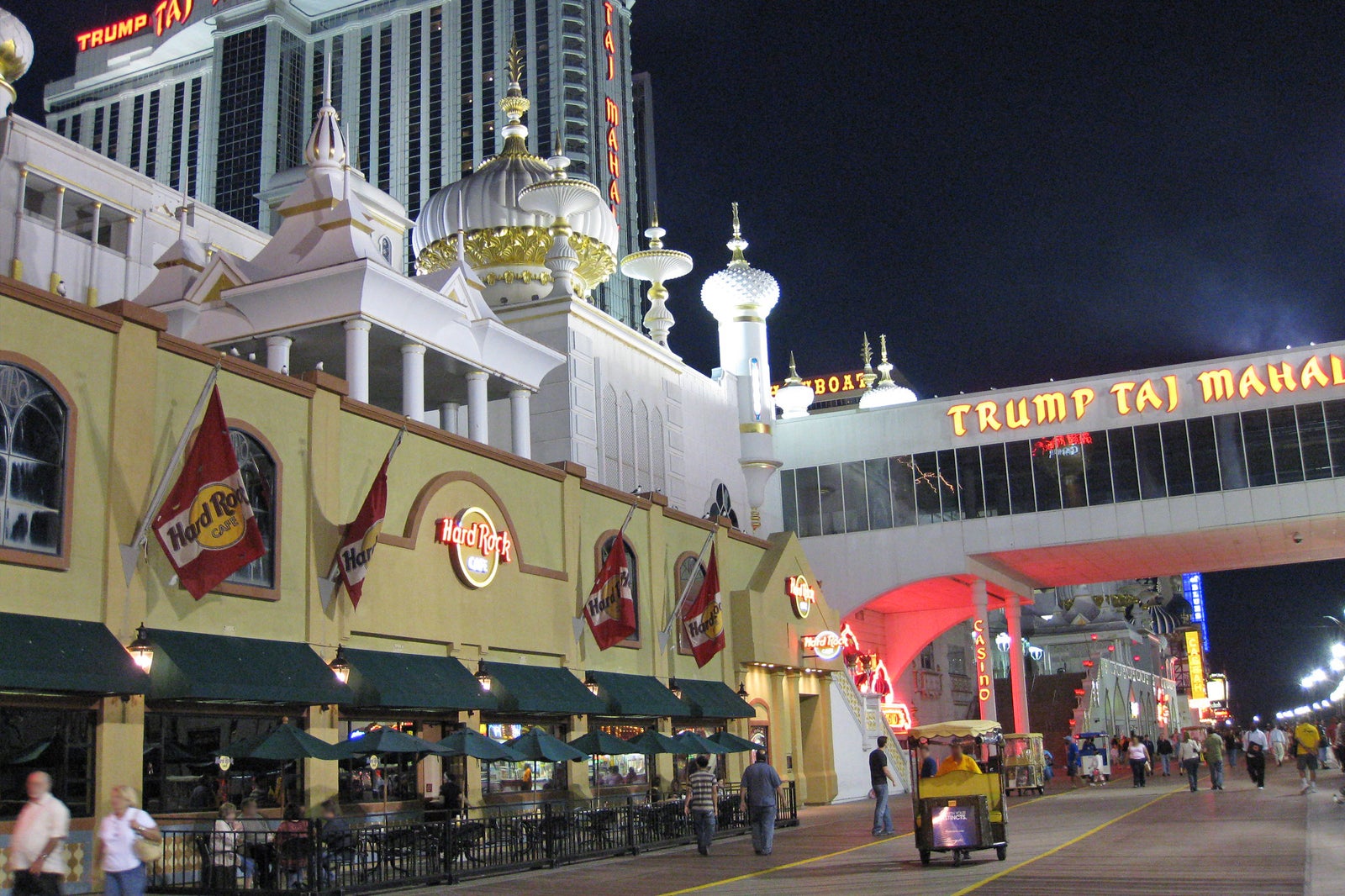 Hard Rock Café, an ode to American culture, is a favourite stop for tourists during a family-friendly night out. The Atlantic City rendition of this famed international chain pumps out the usual ensemble of tasty American classics – give the juicy beef burgers and zingy buffalo wings a shot – accompanied by oversized beers and good old fashioned American tunes.
Live bands take the stage later in the evening to put on an energetic rock n' roll show, and there are plenty of slots and table games to keep mom and dad amused. In addition to the delicious comfort food, the kids will love gawking at all the celebrity memorabilia on display.
Location: 1000 Boardwalk, Atlantic City, NJ 08401, USA
Open: Sunday–Thursday from 7 am to midnight, Friday–Saturday from 7 am to 3 am
Phone: +1 609-441-0007
photo by elPadawan (CC BY-SA 2.0) modified
8
Atlantic City Comedy Club
Lots of uncensored laughs at an intimate downtown comedy club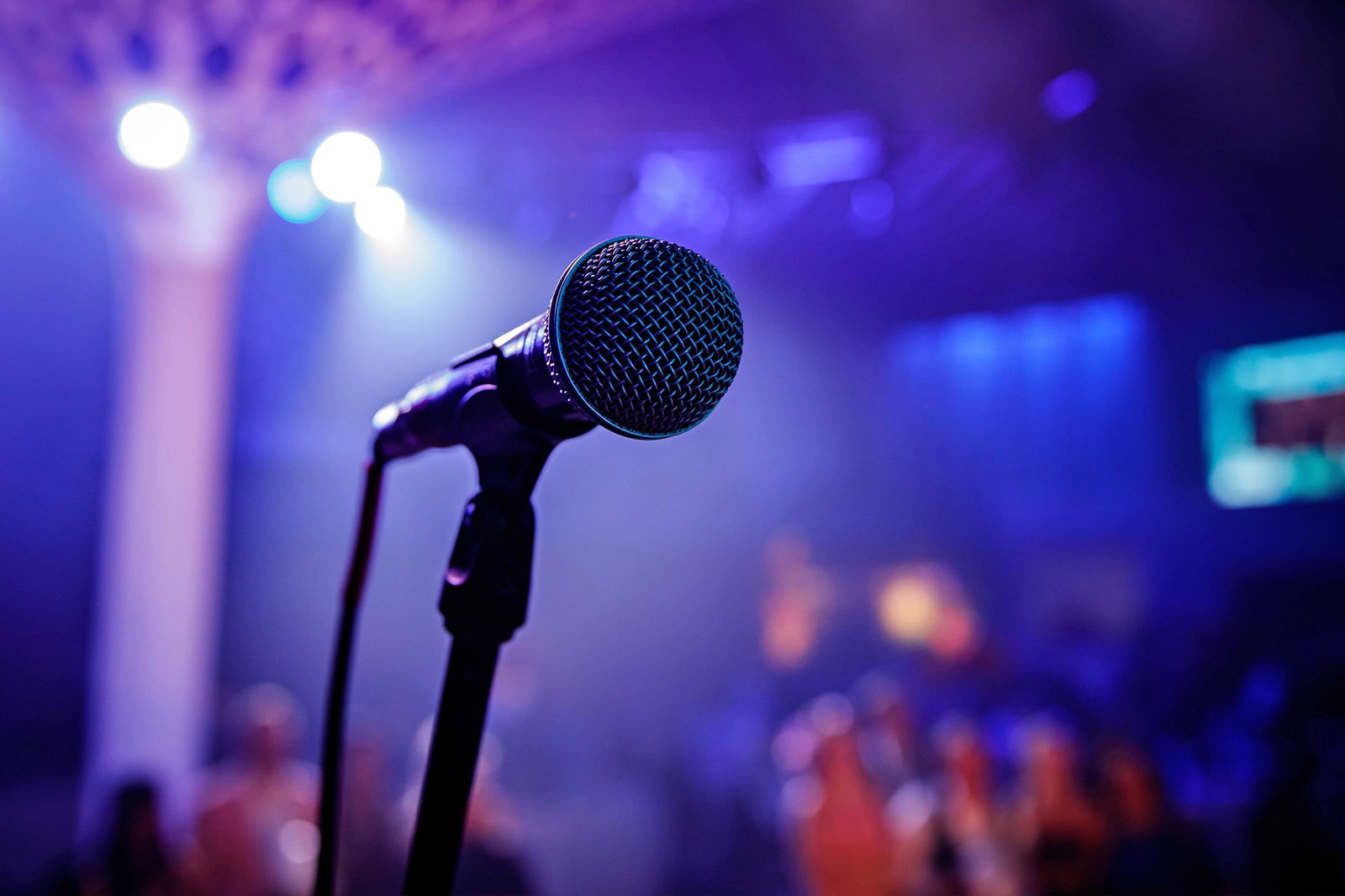 The Atlantic City Comedy Club brings you up close and personal to the town's most hilarious acts. The small and cosy locale hosts a limited number of patrons, which gives it a more personalised and intimate feel. The highlight here is its performers, whose outrageous hour-long acts have been known to leave the crowd in stitches.
A selection of reasonably priced drinks is available to accompany the show. There's no dinner service, so you might want to grab a bite first at one of the nearby restaurants. The club is located by the Radisson, a few blocks from the beach, and there's plenty of parking available onsite.
Location: 123 S Indiana Ave 3rd Floor, Atlantic City, NJ 08401, USA
Phone: +1 609-318-4494
9
The Music Box at Borgata Hotel & Casino
Catch a colourful live gig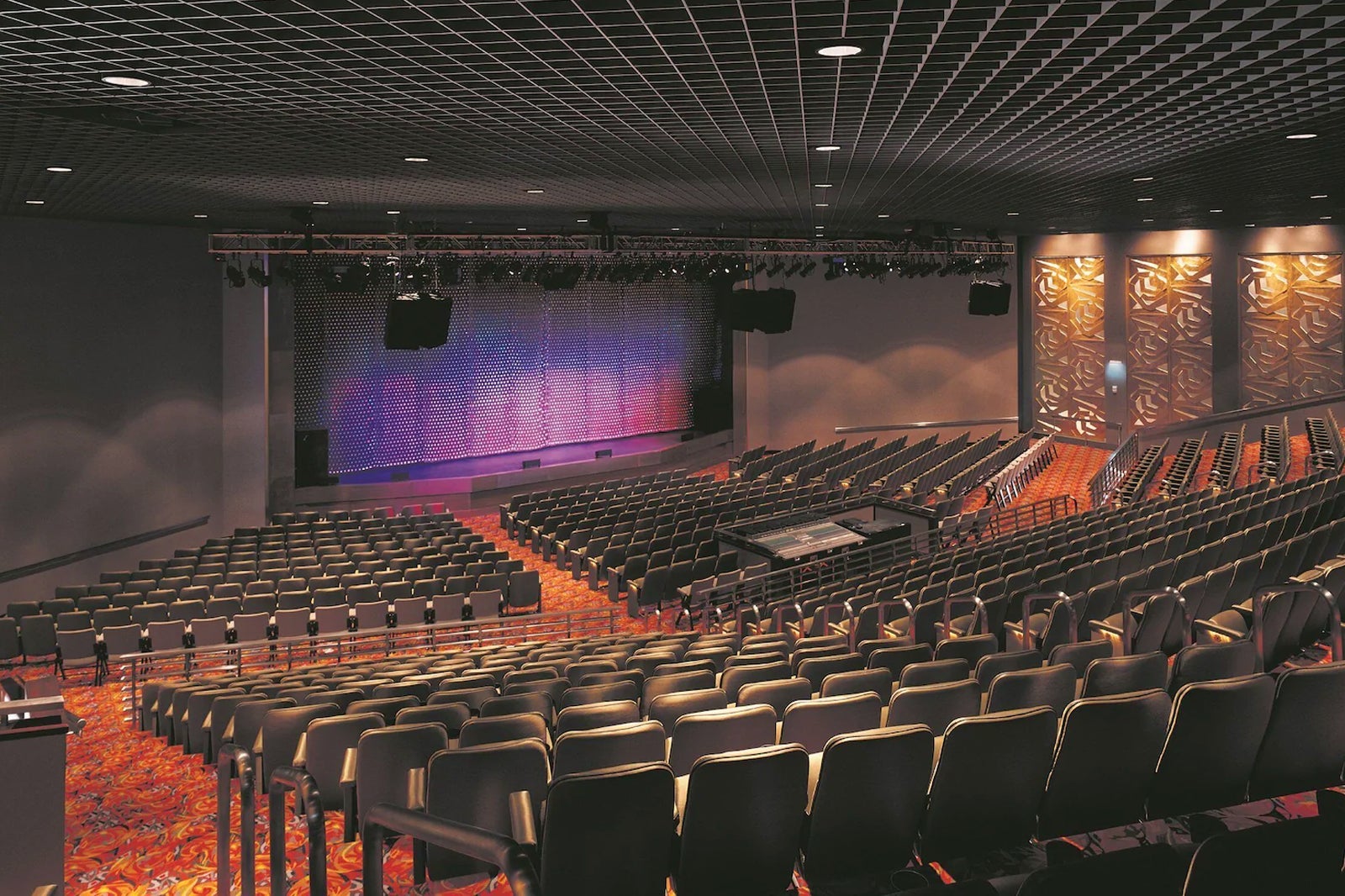 The Music Box at Borgata Hotel & Casino is a go-to venue in Atlantic City for a variety of great live shows, ranging from jazz concerts to hilarious stand-up comedy. The large auditorium with great acoustics has 3 seating sections, with the stage complemented by advanced lighting systems.
Besides regular music concerts, for the laughs, you can try Sunday nights for their comedy club, and you can even grab cocktails inside, served at the bar. Or, check out the burlesque show schedules for something dazzling as they combine funny, sexy and acrobatic rolled into a single spectacular gig.
Location: 1 Borgata Way, Atlantic City, NJ 08401, USA
Open: Hours vary by showtimes
Phone: +1 609-317-1996
10
Atlantic City Happy Hour Cruise
Cruise as the sun sets over the Atlantic City skyline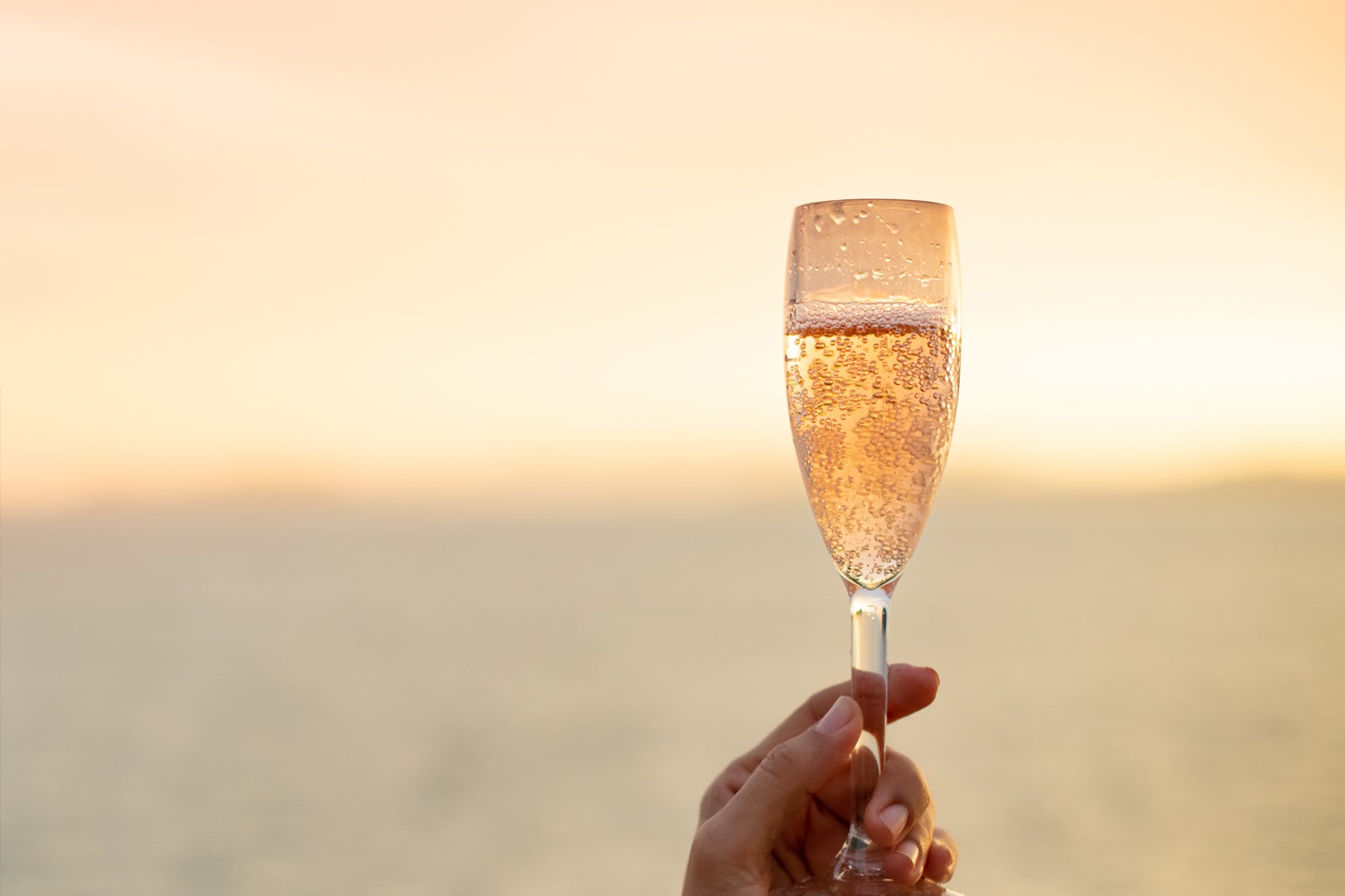 An Atlantic City sunset cruise is a great way to take in the world-famous skyline with a margarita in hand. Atlantic City Cruises is one of the top companies in town, offering an unforgettable Happy Hour cruise with a fully-stocked in-house bar. Unlimited drinks packages are available for the heavy drinkers but you can purchase drinks a la carte if you only fancy a few.
The 3-hour cruise starts at 6 pm, taking revellers around the backwaters of Atlantic City to the soundtrack of the latest rock and electro tunes. Older punters, of which there are many, will find ample space to escape the noise if need be.
Location: 800 N New Hampshire Ave, Atlantic City, NJ 08401, USA
Open: Daily from 9 am to 6 pm (tours start at 6 pm)
Phone: +1 609-347-7600
11
The Bourbon Room
Atlantic City's premier live music place
The Bourbon Room is Atlantic City's top live music venue, taking over the reins of the now-closed House of Blues (it occupies the same site as the legendary music hall). Since opening in March 2018, the Bourbon Room has been delighting music fans with its smooth live performances and easy-going vibes.
Nowadays, the gigantic 2,380-seat venue in the Showboat Hotel has become a mainstay on the Atlantic City music scene, with talented local performers jamming out a variety of genres on stage. Check their schedules beforehand to see who's due to rock the place during your trip.
Location: 801 Boardwalk, Atlantic City, NJ 08401, USA
Phone: +1 609-225-5766
12
Wet Willie's Atlantic City
Frozen cocktails in a kaleidoscope of colours
Wet Willie's big claim to fame is its alcoholic slushy – the vibrant franchise bar has over 20 machines pumping out the full rainbow of these colourful frozen drinks. Each neon-tinged cocktail comes from premium spirits or beer, so revellers can rest easy that they'll only imbibe the best. Non-alcoholic and sugar-free slushies are available for health-conscious customers, and there's a fun-filled DIY option for when you want to get creative.
Frozen cocktails aside, Wet Willie's is a hit for its delicious pub fare and casual vibe. There are 3 branches spread throughout Atlantic City, though we reckon the one on the pier is the cream of the crop.
Location: 1000 Boardwalk, Atlantic City, NJ 08401, USA
Open: Sunday–Thursday from 11 am to 1 am, Friday–Saturday from 11 am to 3 am
Phone: +1 609-345-4893
Back to top