Busch Gardens is a popular theme park located in Tampa, Florida, known for its collection of thrill rides, animal safaris and live entertainment. This African-themed park is home to many free-roaming animals and is separated into 10 themed attraction areas. Locations such as Morocco, the Congo and Egypt are showcased throughout Busch Gardens and feature fully themed restaurants and thrill rides to suit each place.
The highlight of Busch Gardens for most visitors is the high-speed rollercoasters, including Cheetah Hunt – one of the longest rollercoasters in the country. There's also SheiKra, one of the first rollercoasters in the world to feature a 90-degree drop. Cobra's Curse is a rollercoaster featuring backward lurches and free-spinning falls. For the truly fearless, Busch Gardens also offers Falcon's Fury. This freestanding drop tower is one of the tallest in North America and plummets riders towards the earth in a face-down dive position at speeds of 96.5 km/h. Other thrill rides include Kumba, Montu, Scorpion, Stanley Falls Flume and Congo River Rapids.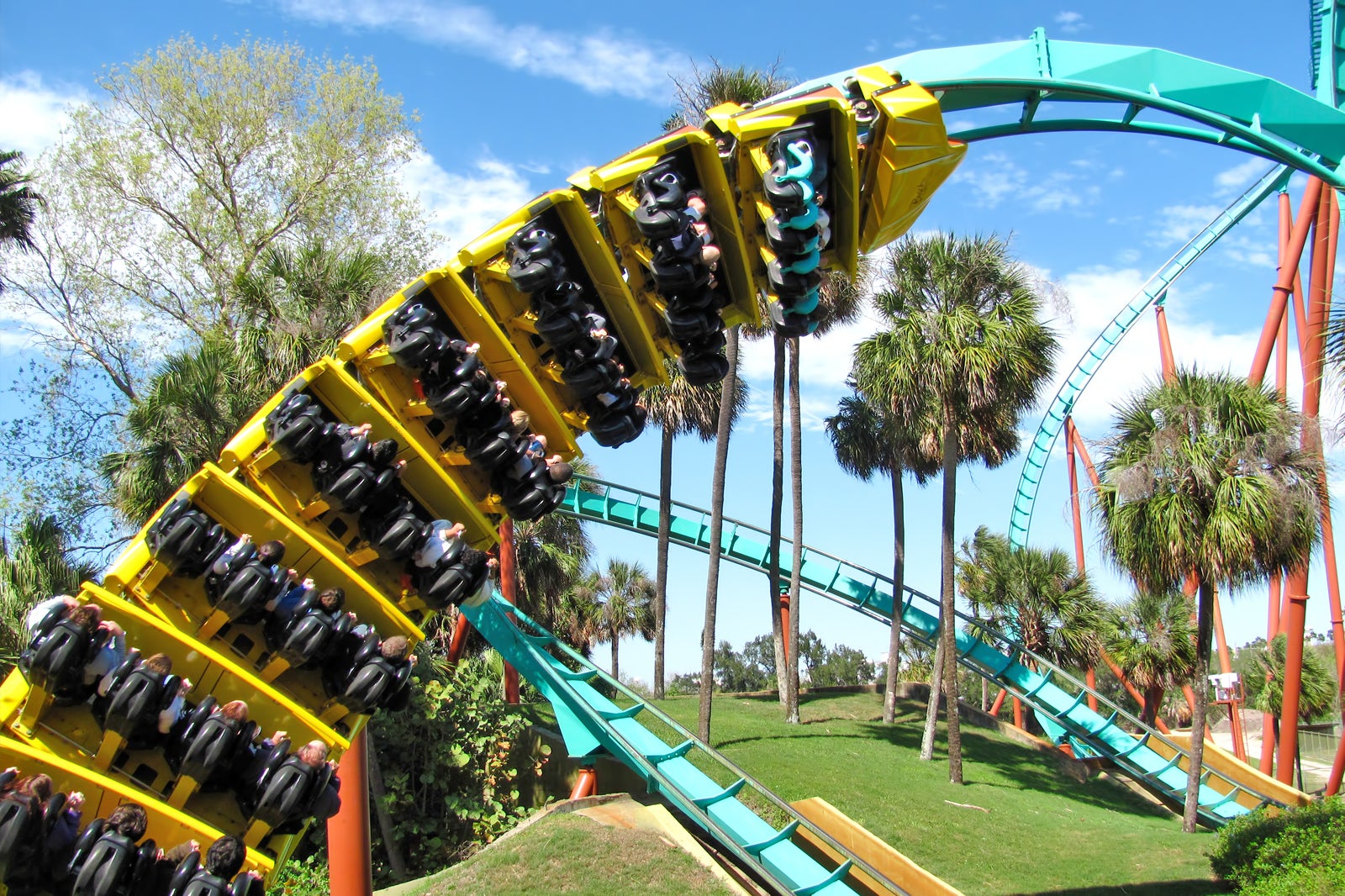 Busch Gardens takes great pride in their animal care and conservation efforts. The park cares for more than 12,000 animals and showcases species such as cheetahs, rhinos, gorillas and elephants. You're welcome to ride along on safari excursions, featuring feeding opportunities and up-close encounters – all within a faithful recreation of the animals' own natural habitat.
The Serengeti Safari is a popular park attraction, providing you with the unique opportunity to visit the wide-open wilderness. Here, you can watch hundreds of animals roam free in a 26-hectare habitat. The bird garden is a free-flight aviary featuring more than 500 tropical birds from around the globe. Busch Gardens is also home to the Animal Care Center. This state-of-the-art facility conducts animal care in full guest view, including feedings, treatments, X-rays and even surgeries.
Dining at Busch Gardens
Busch Gardens offers a dining variety to satisfy even the pickiest eater. From elegant sit-down meals and delicious desserts to grab-and-go sandwiches and numerous snack kiosks, the park has dining fully covered. The Serengeti Overlook Pub is a guest favourite, offering oven-baked pizza, fresh salads and a wide variety of sandwiches. Guests 21 and older can also enjoy a safari-themed cocktail at the fully stocked bar. Zagora Café is also a popular choice, offering grilled hamburgers, fajita wraps and healthy meal options. For dining with a view, check out the Garden Gate Café – this lakeside restaurant offers craft brews, speciality wines and a full sit-down menu.
Spending a day at Busch Gardens is a must for any theme park lover. Considered one of the best theme parks in Florida, Busch Gardens welcomes over 4 million people annually. There's a Quick-Queue ticket available, much like the Disney and Universal counterparts, allowing you to bypass the regular attraction wait times. They also offer all-day dining, allowing 1 entrée, dessert and beverage once per hour.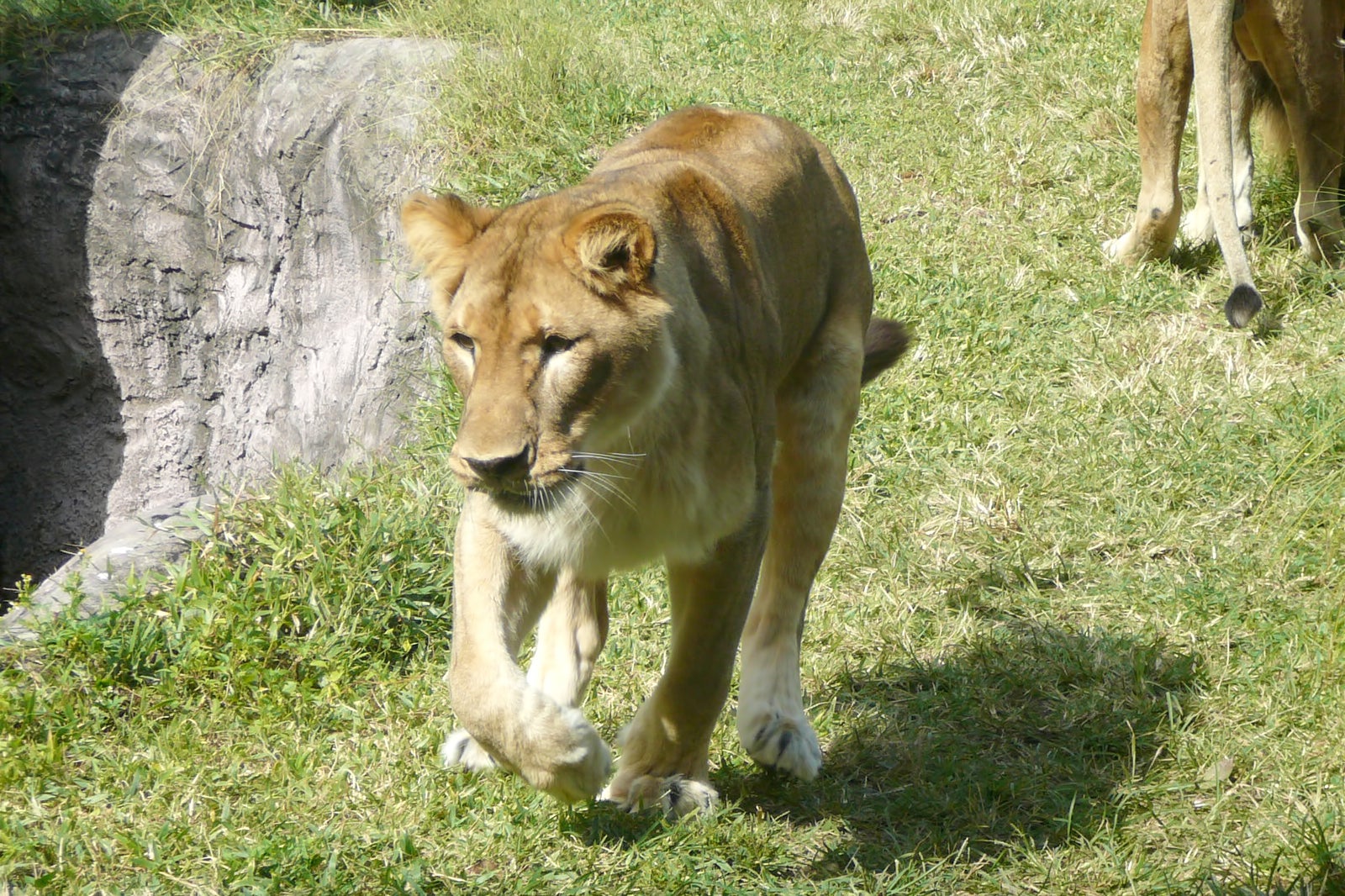 Busch Gardens Theme Park
Location: 10165 McKinley Dr, Tampa, FL 33612, USA
Open: Hours vary by season
Phone: +1 813-884-4386
Back to top