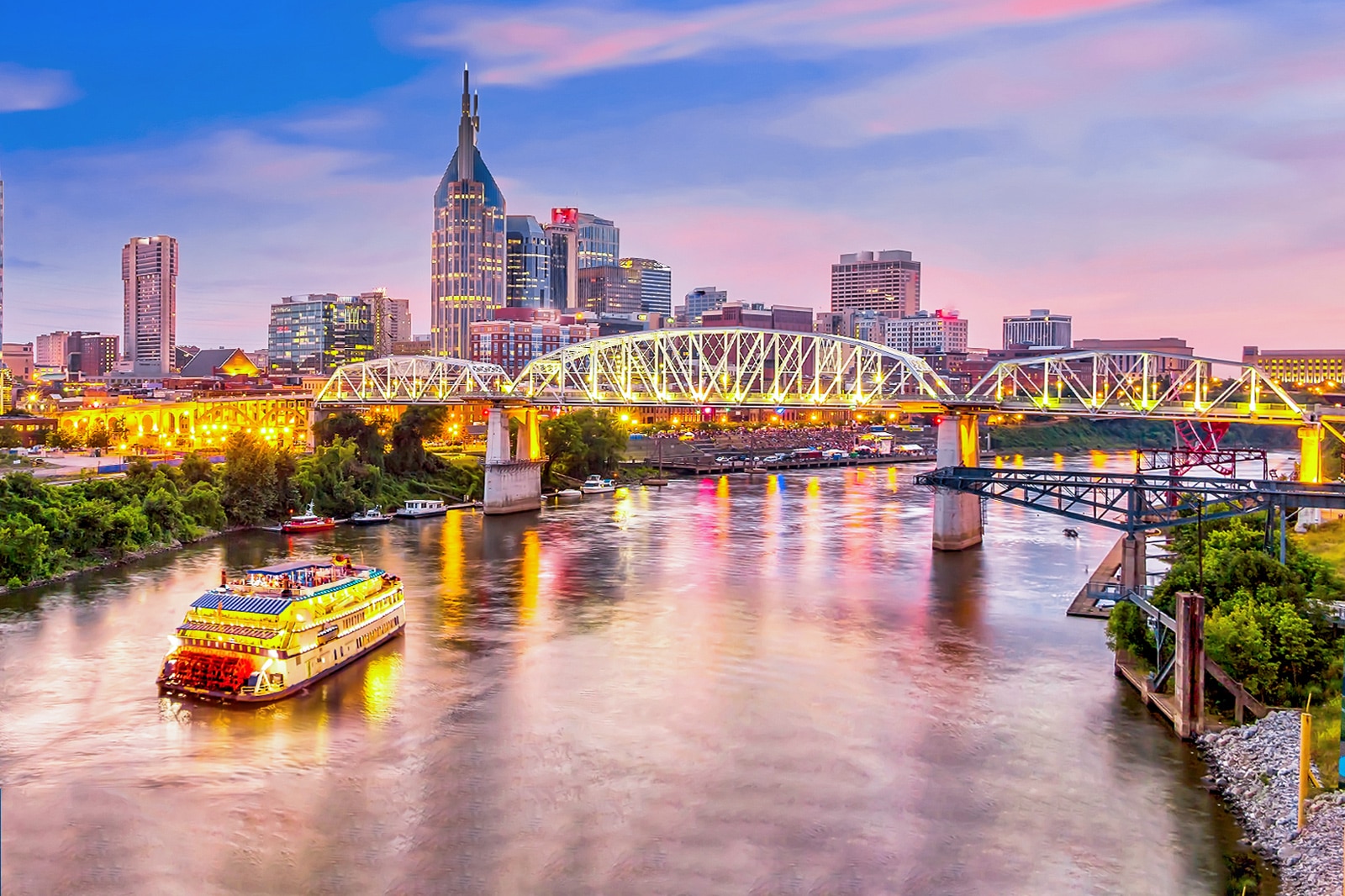 10 Best Things to Do for Couples in Nashville
Nashville's Most Romantic Places
Nashville offers a variety of activities for couples looking to spend quality time with each other. Live bands perform at music halls and rustic 'honky-tonk' bars all day long, while city parks are where you can find picnic grounds and walking paths with views of lush gardens.
For something out of the ordinary, explore downtown Nashville with your choice of a vintage convertible or classic horse-drawn carriage. From art crawls to hot air balloon rides, make your partner swoon with our guide on Nashville's most romantic places.
1
Explore Downtown on a carriage ride
See Downtown's famous spots from the comfort of a classic carriage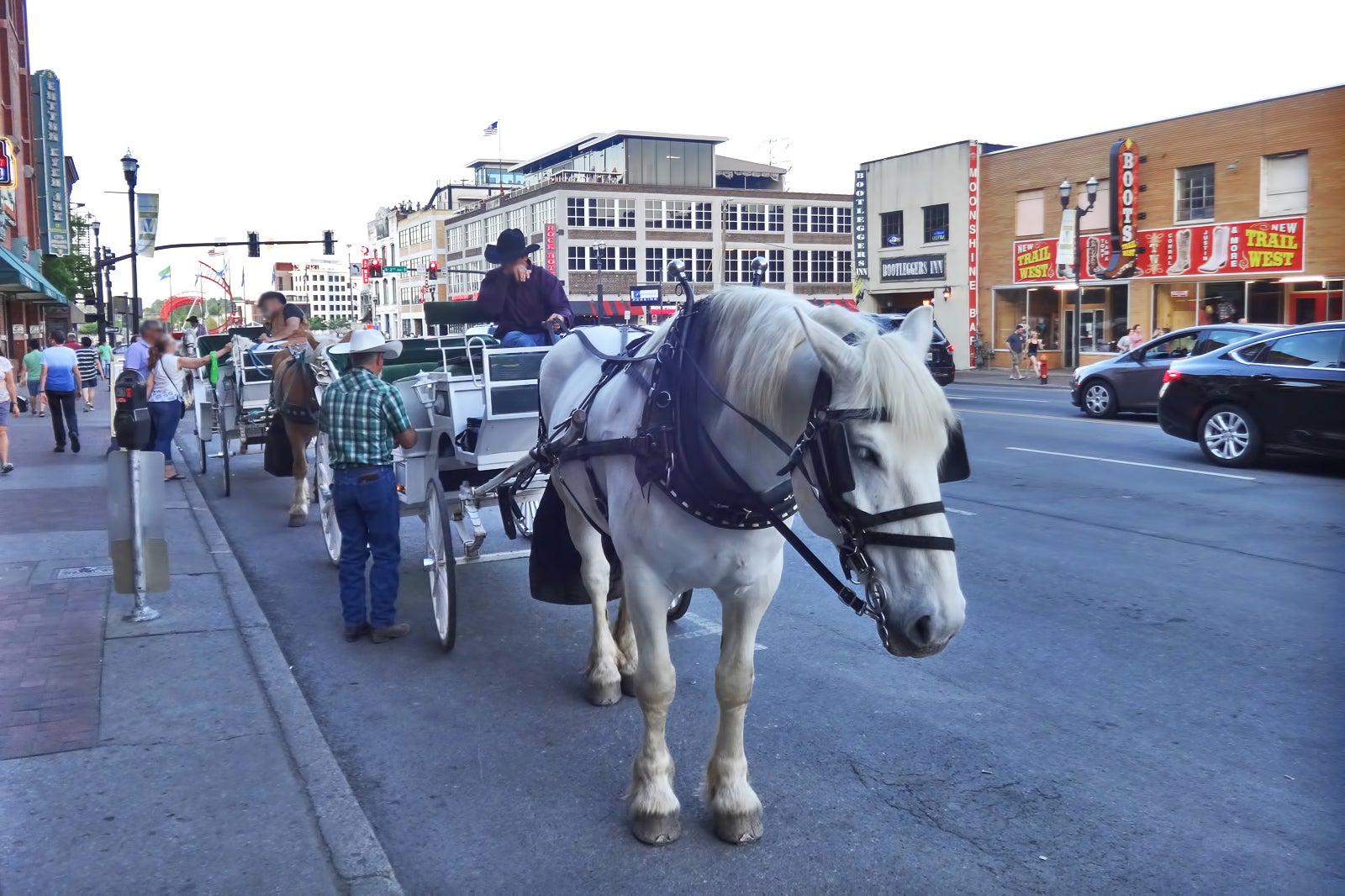 Going on a horse-drawn carriage ride is a romantic way of sightseeing with your loved one. Navigated by a knowledgeable driver, the tour takes you through Downtown Nashville, where you get to pass by popular spots, such as Riverfront Park, Wild Horse Saloon, and the Country Music Hall of Fame. Most carriage rides in Nashville last about 20 minutes, leaving you plenty of time to enjoy the rest of the day (and night) with your significant other.
photo by Michael Rivera (CC BY-SA 4.0) modified
2
Centennial Park
Explore the park to see many interesting monuments and memorials
Couples
Families
History
Photo
Looking about as out of place as it's possible to be, The Parthenon in Centennial Park is a full-scale replica of the famous temple in Athens, Greece. Originally intended to be a temporary structure for the Tennessee Centennial Exposition of 1897, it was so beloved that it just never got removed. The recreation is even accurate inside, where you'll find replicas of the statues in the original, as well as a substantial art collection. The surrounding park is also worth checking out for its many monuments and tree-shaded paths.
Location: 2500 West End Ave, Nashville, TN 37203, USA
Open: Tuesday – Saturday from 9 am to 4.30 pm, Sunday from 12.30 pm to 4.30 pm (closed on Mondays)
Phone: +1 615-862-8431
3
Go for a hike at Forest Hills
Enjoy views of Radnor Lake while exploring the woods of the park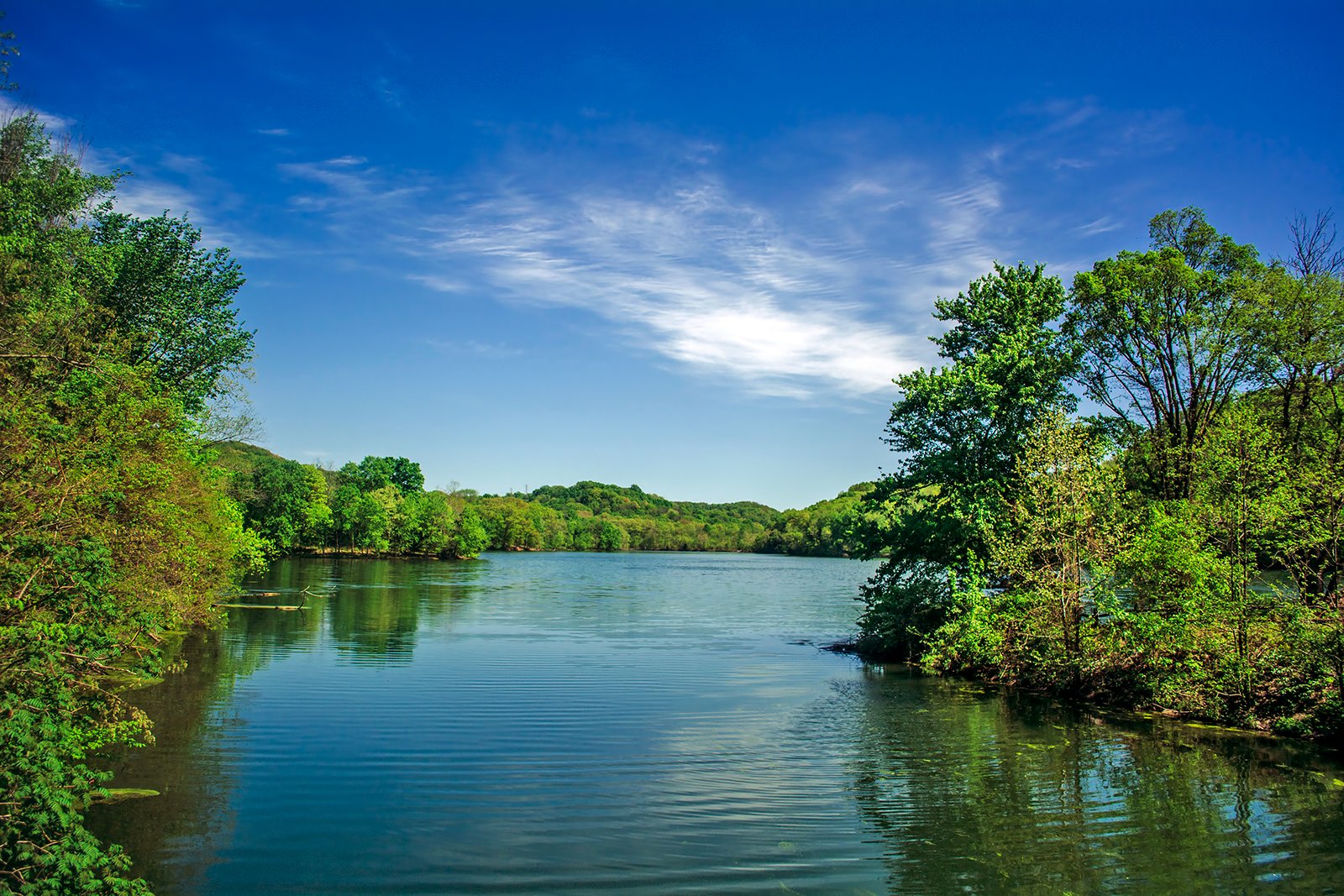 The Forest Hills neighbourhood is a popular starting point for hikers looking to explore Nashville's expansive parks. The Radnor Lake State Park features more than 10 hiking trails of various difficulty levels, 4 of which lead you to the 1,200-acre Radnor Lake. Along the way, you may encounter wildlife such as muskrats, river otters, beavers, and white-tailed deer. Grab a free map at the Walter Criley Visitor Center to find a trail that suits your fitness level.
Location: Forest Hills, TN, USA
4
Dance at a honky-tonk
Enjoy live music without paying for a cover charge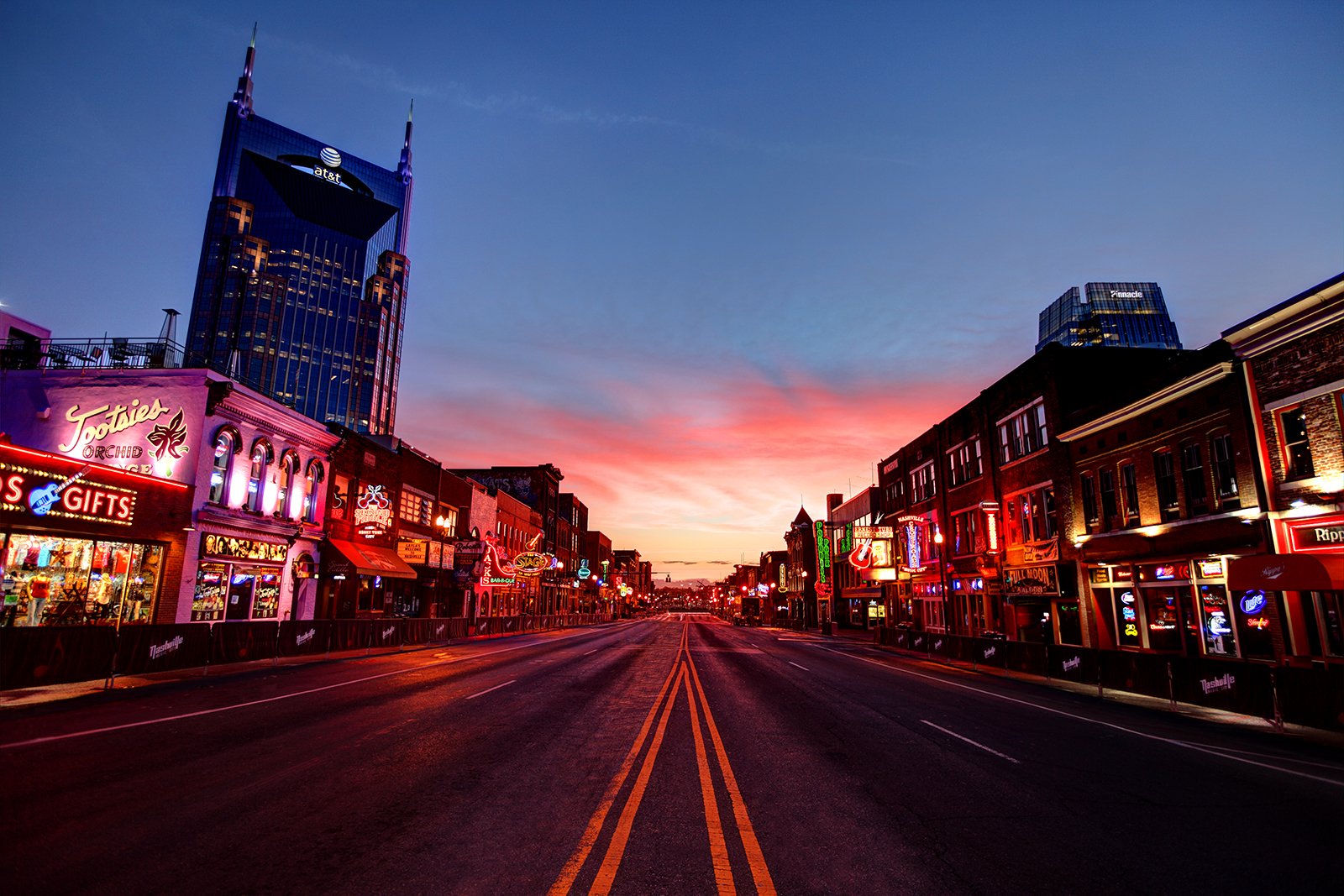 Nashville's Honky Tonk Highway is a street of bars where you can enjoy live music all day long. While these venues don't have cover charges, be sure to bring some cash to tip the musicians if you enjoy their performances. Some of the most popular honky tonks in this area include Robert's Western World, Tootsie's Orchid Lounge, and Legends Corner. Some venues even offer free lessons every evening if your country dancing skills are rather rusty.
Location: 300 - 500 Broadway, Nashville, TN 37201, USA
5
Join an art crawl
Enjoy free admission to over 20 art galleries in downtown Nashville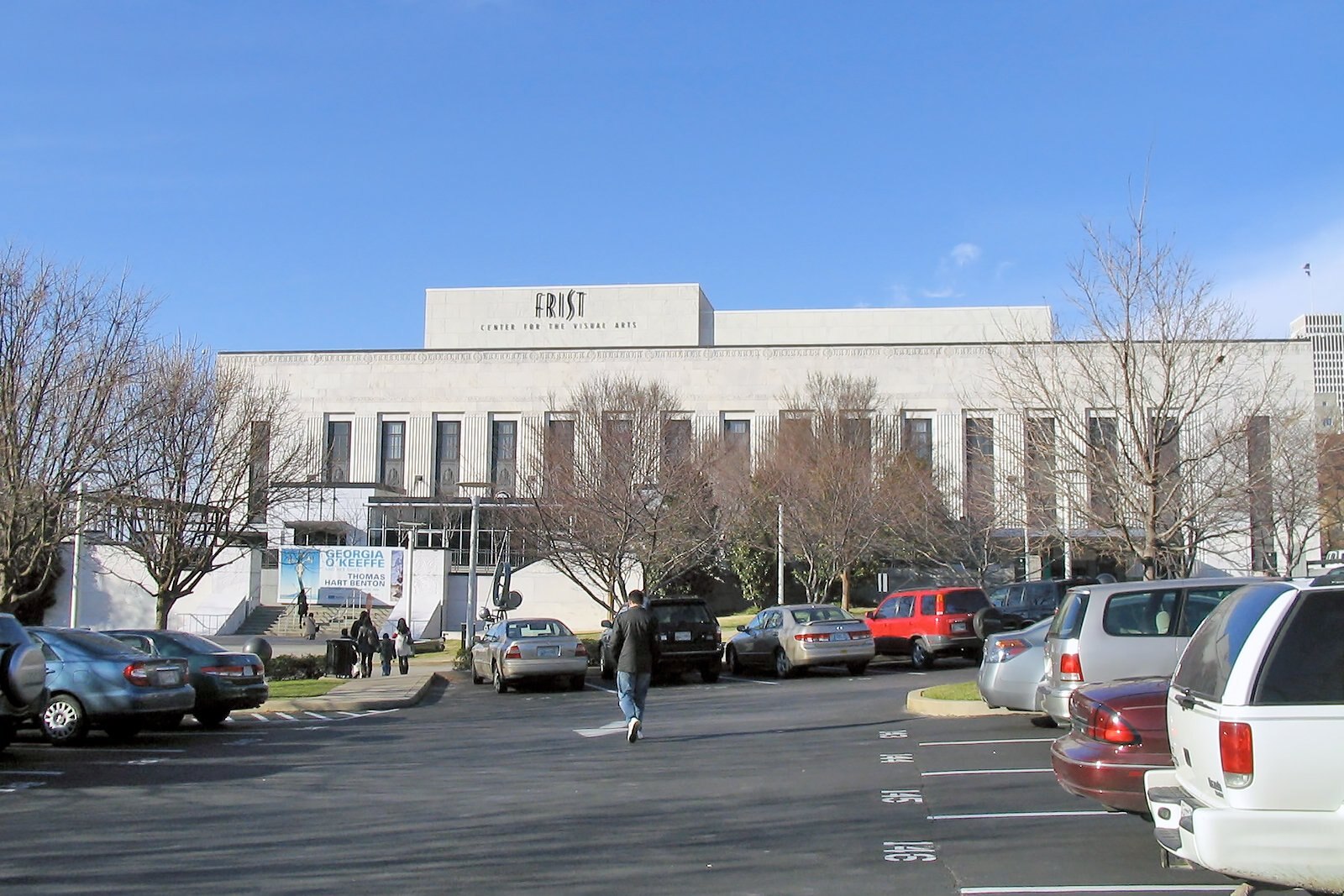 Couples
History
Single
Group
Nashville's First Saturday Art Crawl is a monthly event where you get to visit more than 20 art galleries and studios in downtown Nashville for free. Showcasing a wide range of classic and contemporary works by renowned artists, notable stops on the art crawl include Rymer Gallery, The Arts Company, and Hatch Show Print Haley Gallery. Most of these museums offer guided tours in several languages if you want to learn more about the artwork on display. The Frist Art Museum's Architecture Tour at 4.30pm offers interpretations by certified American Sign Language instructors.
Open: 1st Saturday of the month from 6 pm to 9 pm
photo by Ed!(talk) (CC BY-SA 3.0) modified
6
Share a picnic at Love Circle
Climb to the top for panoramic views of Nashville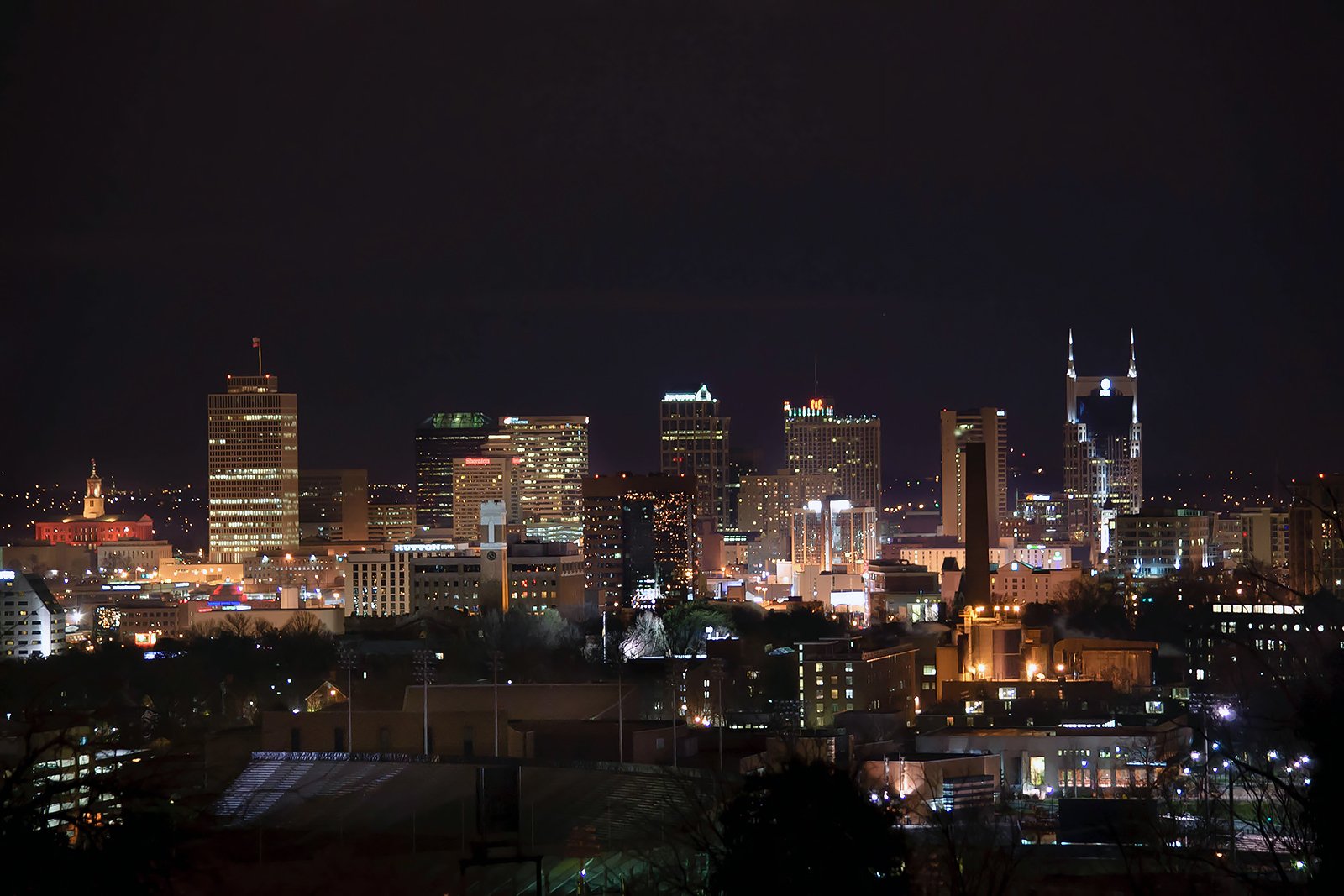 Love Circle is a hilltop landscape about a mile north of Centennial Park. Standing at 745 feet above sea level, it's one of the highest vantage points in Nashville. As the name implies, couples often gather at Love Circle for romantic evenings, picnicking, and enjoying views of Music City together.
Location: Nashville, TN 37212, USA
photo by Robert Claypool (CC BY 2.0) modified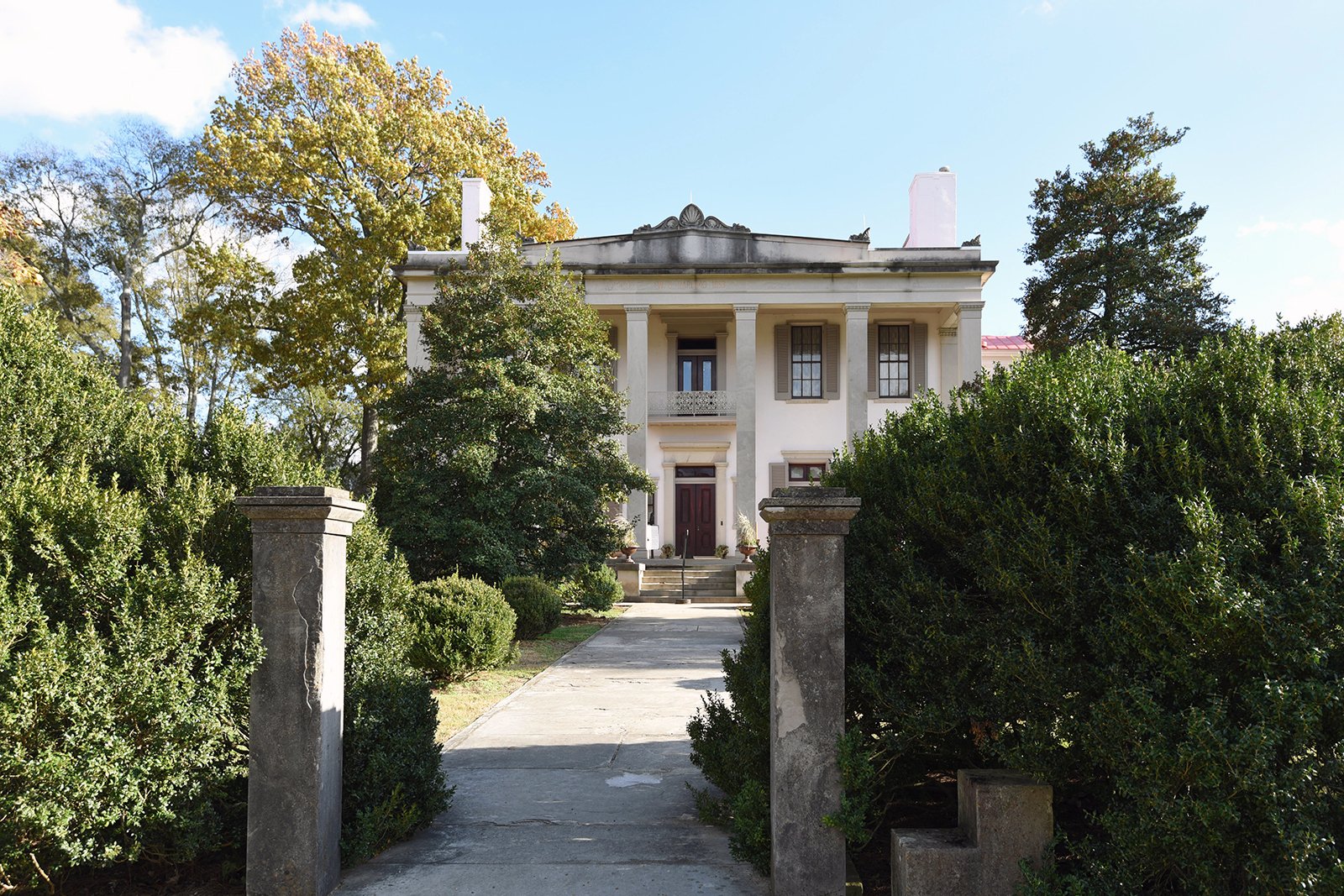 Couples
Families
History
Photo
Known as the 'Queen of the Tennessee Plantations' for its Greek Revival style, the Belle Meade Plantation is the city's history personified – warts and all. From the beautiful grounds to the Civil War bullet holes in the mansion's columns, it's a fascinating place to explore.
The plantation only covers 30 acres now (it was about 250 in 1807, when the plantation was first founded), and contains a winery, stables, mausoleum, a visitor's centre and a reconstruction of the former slave quarters. There are various tours available, exploring different parts of the grounds and their varying significance in American history.
Read more
Location: 5025 Harding Pike, Nashville, TN 37205, USA
Open: Daily from 9 am to 5 pm
Phone: +1 615-356-0501 ext. 125
8
Watch the Grand Ole Opry at Ryman Auditorium
See contemporary country music legends perform live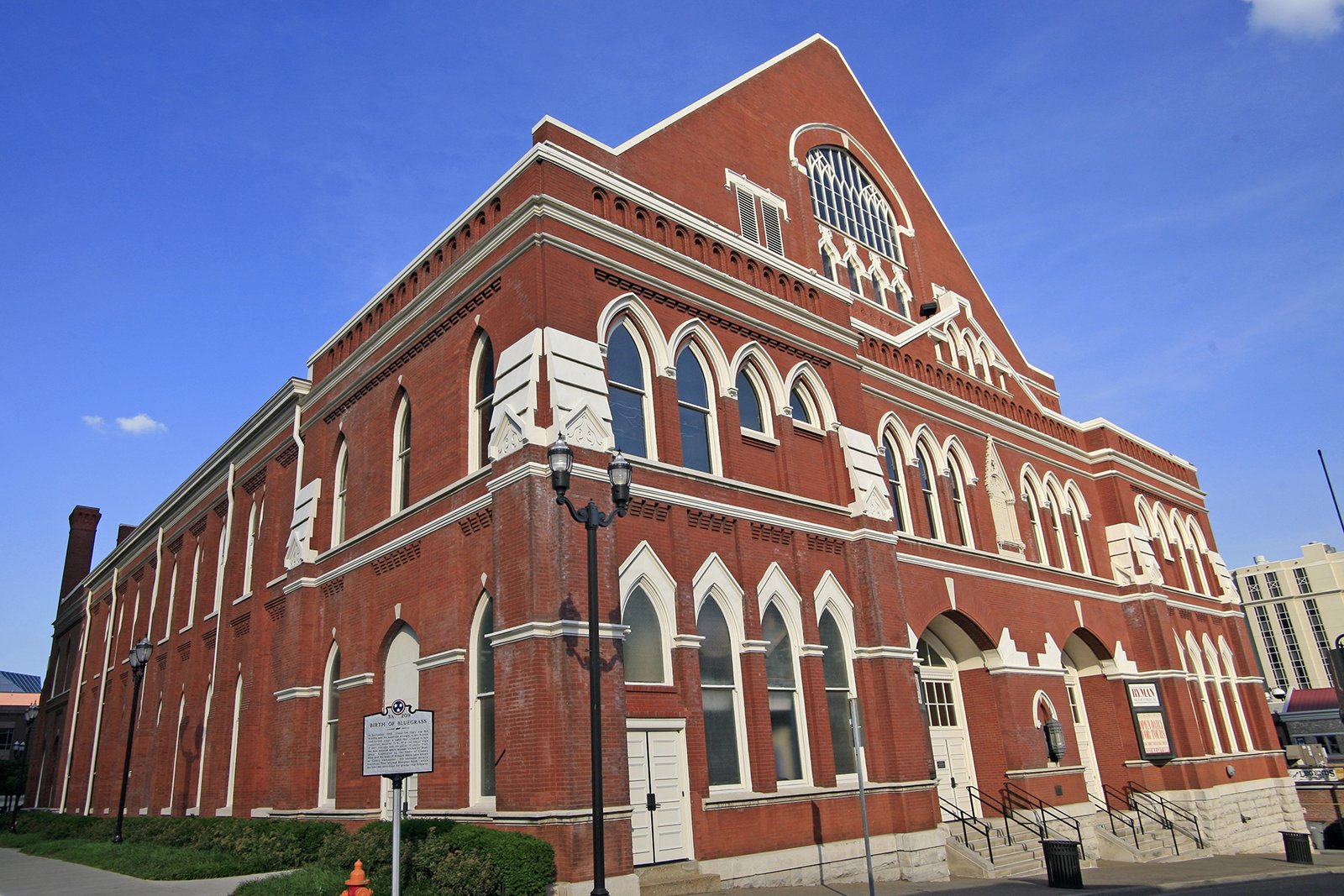 The Grand Ole Opry is an iconic weekly radio show – the longest-running in US history. First broadcast in 1925, it takes the form of a barn dance, showcasing country music. It moved to Nashville's Ryman Auditorium in 1943 and has stayed there since, cementing the city's reputation as the home of country music. You can watch great contemporary country stars performing live 4 nights of the week. Even if you're not a big fan of country tunes, it's a lot of fun. Ticket prices start from around $40 and, being extremely popular, it's wise to book well ahead.
Location: 116 5th Ave N, Nashville, TN 37219, USA
Open: Daily from 9 am to 4 pm (live shows on Tuesday, Wednesday, Friday and Saturday from 7 pm)
Phone: +1 615-889-3060
9
Shelby Bottoms Greenway
Go for a walk along the 4-mile pathway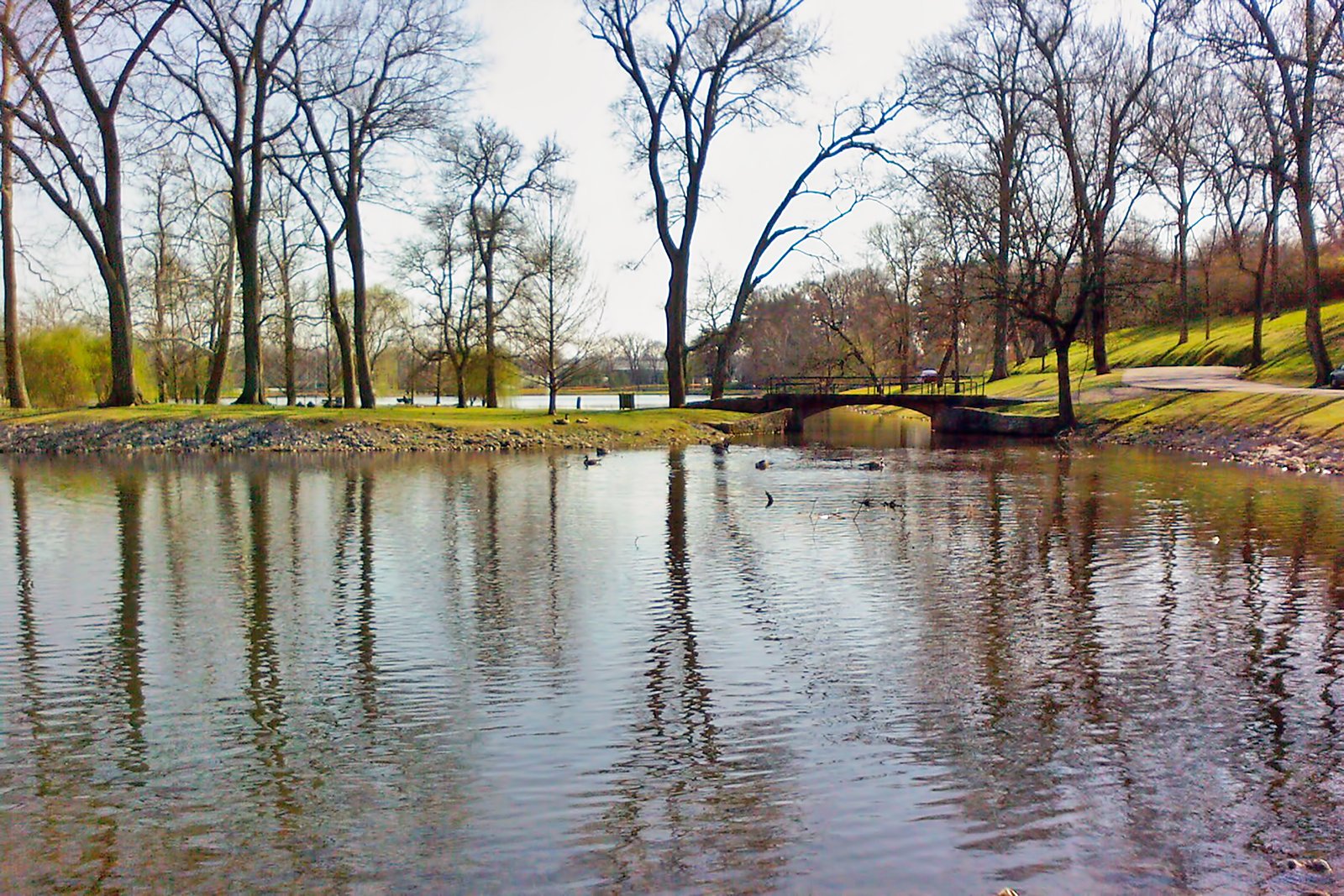 Shelby Bottoms Greenway is a 960-acre natural park in East Nashville. A popular spot for running, skating, and cycling, it features a pathway that spans about 4 miles in length and offers beautiful views of Cumberland River and the surrounding woods. Shelby Bottoms Greenway is also home to red fox, raccoons, flying squirrels, and various species of birds such as eagles, eastern bluebirds, golden pheasants, and tree sparrows.
Location: 1900 Davidson St, Nashville, TN 37206, USA
Open: Tuesday, Thursday, and Saturday from 9 am to 4 pm, Wednesday and Friday from 12 pm to 4 pm (closed on Sundays and Mondays)
Phone: +1 615-862-8539
10
Enjoy a hot air balloon ride
Soar above Tennessee with this unique tour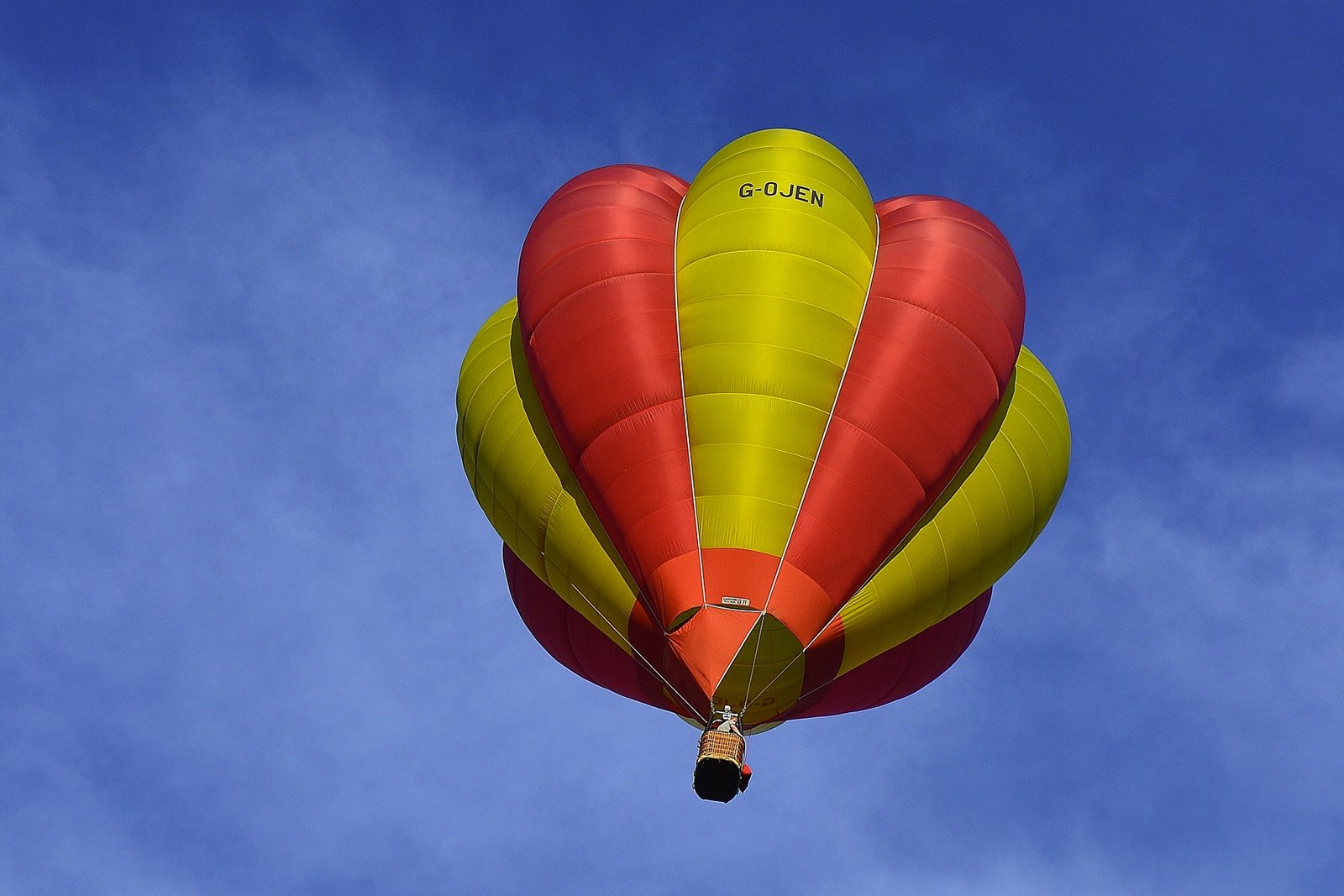 Take in the amazing view of middle Tennessee by going for a private hot air balloon ride with your partner. Priced from $700 per couple, these flights typically reach altitudes between 500ft and 3,000ft above sea level, offering a bird's eye view of the natural landscape. After the hour-long ride, enjoy a champagne toast to cap off your romantic day.
Back to top