10 Best Things to Do for Couples in New Orleans
New Orleans' Most Romantic Places
New Orleans, with its garden courtyards and colonial mansions, offers plenty of things to do for couples looking to enjoy the city's vibrant culture. If you've missed out on the extravagant Mardi Gras, you still get to play dress up at several museums dedicated to the celebration.
If you and your partner share a love for all things macabre, New Orleans is where you can visit (and even spend the night at) some of the world's most haunted buildings. From cruising down the Mississippi River to dancing to live jazz all night long, check out our guide to New Orleans' most romantic places to spend quality time with your loved one.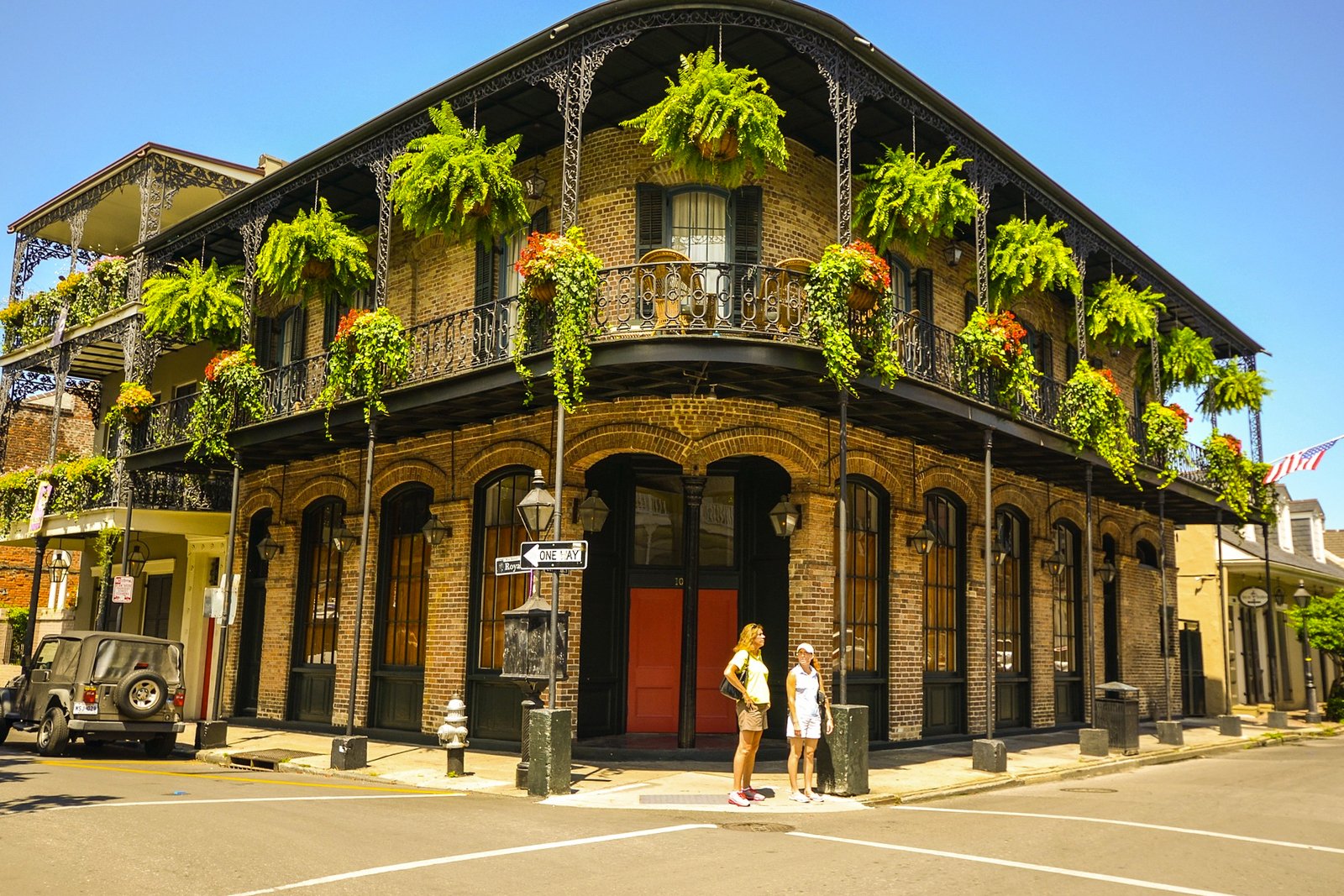 Many people know think of the French Quarter as the heart of New Orleans, thanks to its many 18th-century buildings, townhouses, and art galleries. Jackson Square is a nice place for a stroll and is often lined with street artists, jazz musicians, and fortune tellers. Head to the romantic Garden District to enjoy views of beautiful gardens and grand mansions. If you're a horror fan, you can visit spooky historical landmarks such as New Orleans Historic Voodoo Museum and LaLaurie Mansion.
Read more
Location: 700 Decatur St, New Orleans, LA 70116, USA
2
Canoe ride on Bayou Saint John
Paddle out towards Lake Pontchartrain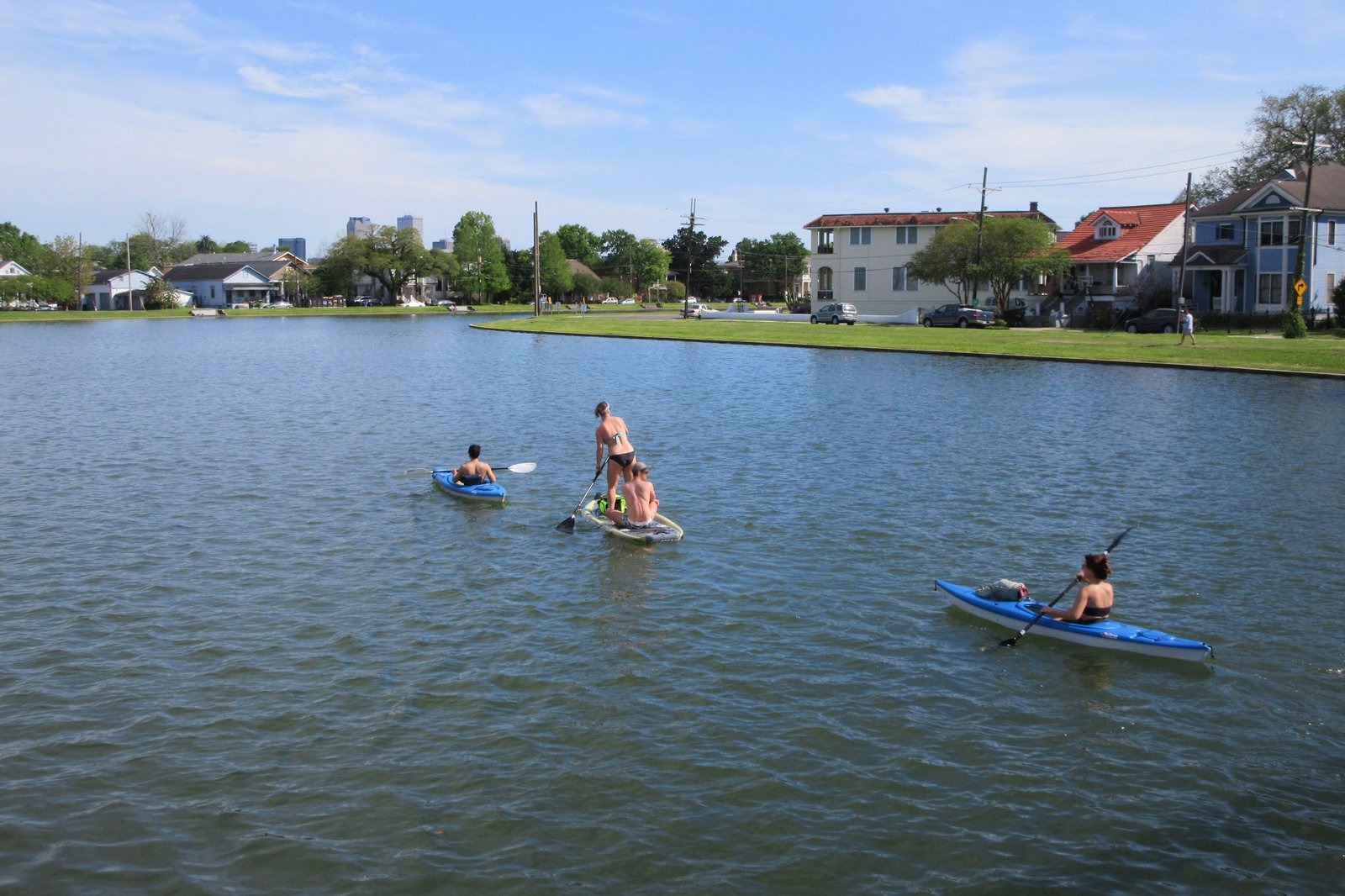 Bayou Saint John offers lots of fun water sports like canoeing, paddle boarding, and kayaking. There are many shops that offer canoe, paddleboard, and kayak rentals for those who want to explore the waterway. You get to paddle out towards Lake Pontchartrain and enjoy views of French Quarter and City Park. The western bank of Bayou St. John features a 4.7-mile-long Wisner Bike Path where you can enjoy the tree-lined pathways with many joggers.
Location: New Orleans, LA 70122, USA
photo by Infrogmation of New Orleans (CC BY 2.0) modified
3
Southern Food & Beverage Museum
Learn to cook some sizzling Southern jambalaya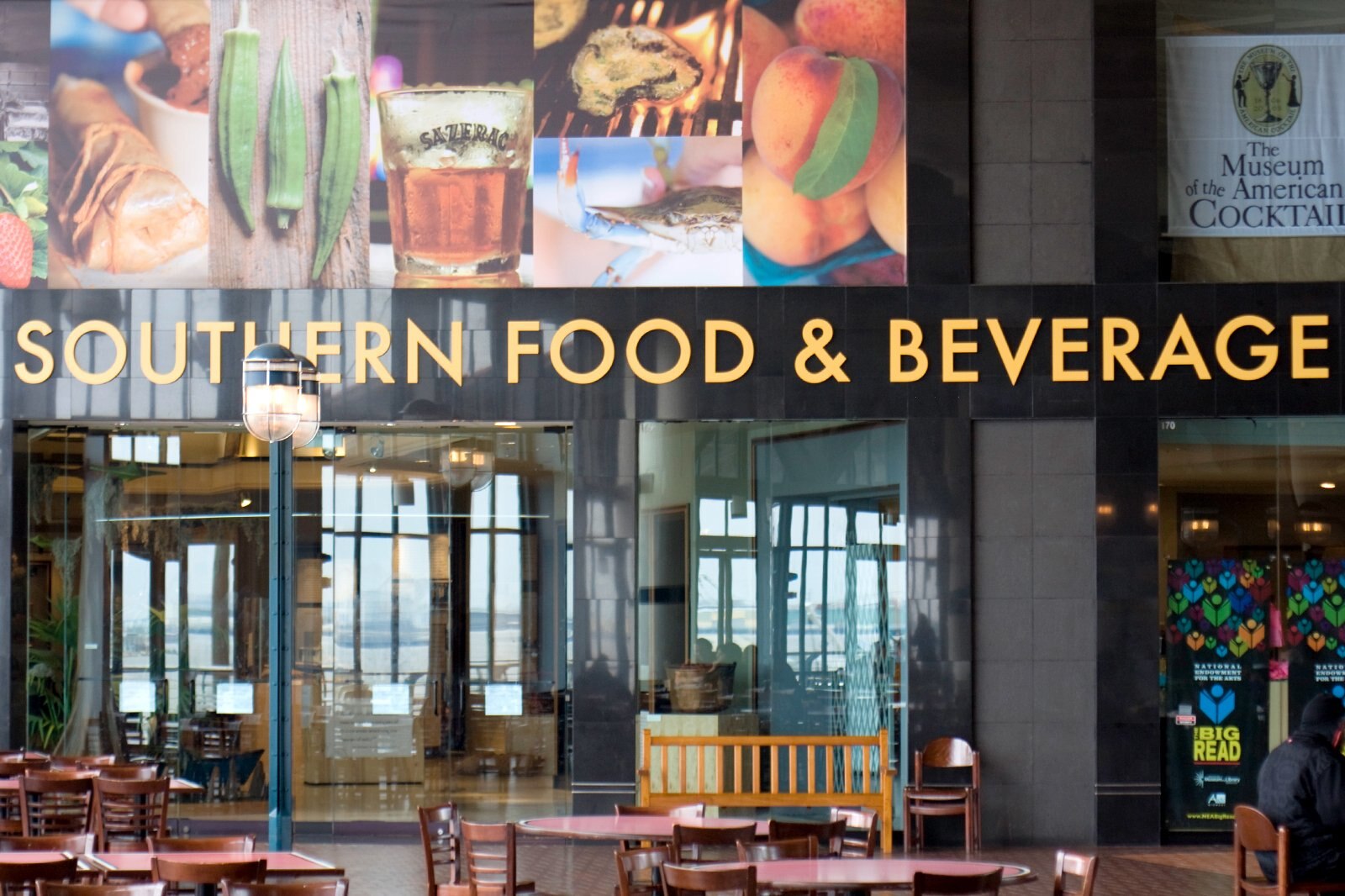 The Southern Food & Beverage Museum showcases the culinary history of South Louisiana with interesting galleries, demonstrations, and tasting sessions. Every Monday and Thursday, the museum offers cooking classes for those looking to try their hand at making dishes such as banana fosters, jambalaya, and gumbo. If you and your partner share a love for cocktails, check out the Museum of the American Cocktail located in the same building. The price of admission admits you to both museums.
Location: 1504 Oretha Castle Haley Blvd, New Orleans, LA 70113, USA
Open: Monday, Wednesday – Sunday from 11 am to 5.30 pm (closed on Tuesdays)
Phone: +1 504-569-0405
photo by Kent Wan (CC BY-SA 2.0) modified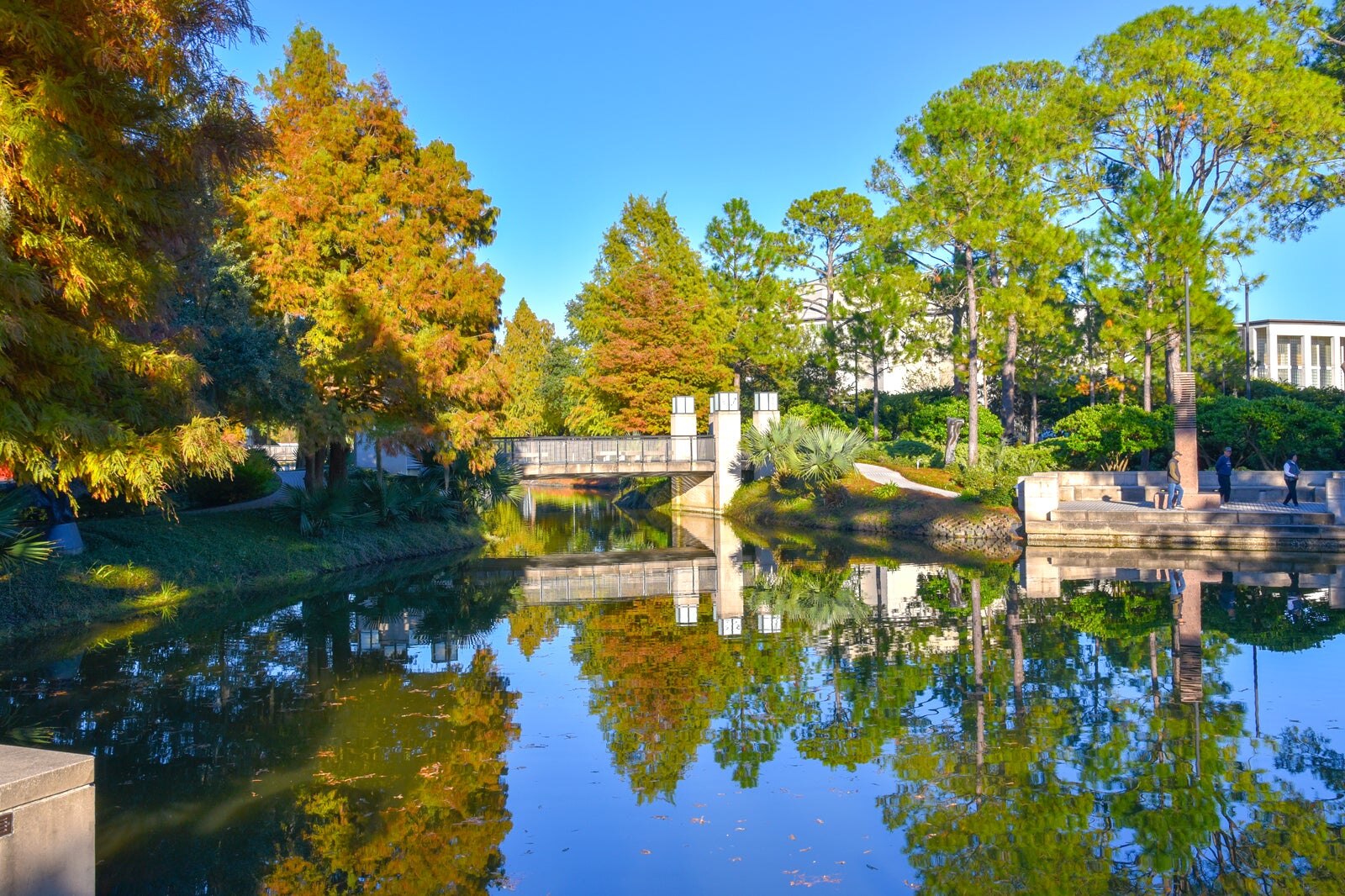 City Park, located in Victory Avenue, is arguably the largest green space in New Orleans. On sunny days, you may see locals enjoying a stroll or sharing a picnic at the botanic garden. If you and your partner are feeling nostalgic, check out Storyland. This whimsical garden setting has 20 sculptures of popular fairy tale characters. City Park also houses the New Orleans Museum of Art, which displays over 40,000 French and American paintings, photographs, and art installations.
Read more
Location: 5 Victory Ave, New Orleans, LA 70124, USA
Open: Daily from 10 am to 5 pm
Phone: +1 504 483 9402
5
Café du Monde
Grab coffee and beignets at the original Café du Monde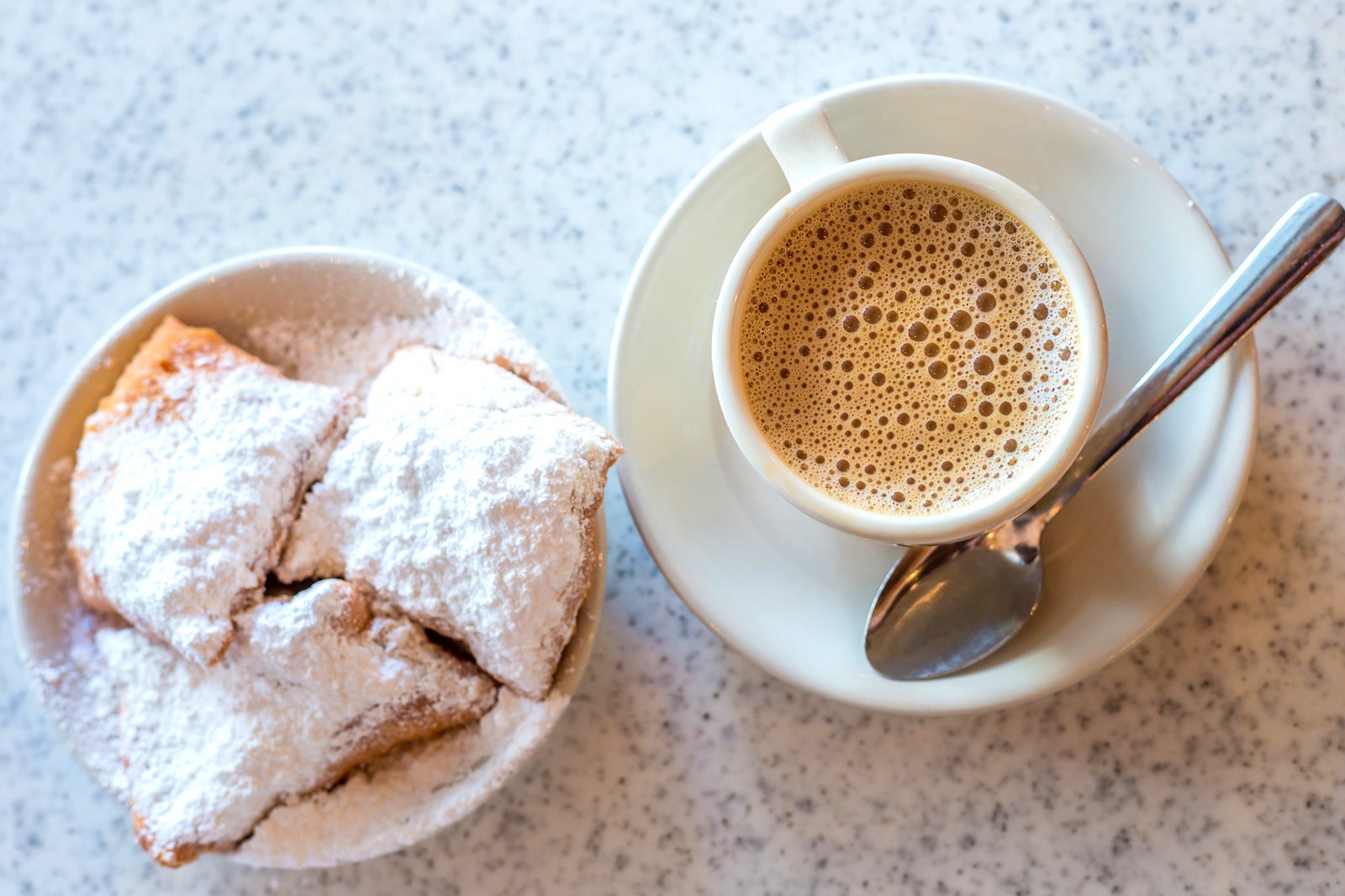 Café du Monde dates back to 1862, making it one of the oldest coffee shops in New Orleans. Grab a seat outside to enjoy views of Jackson Square, St. Louis Cathedral, and the Cabildo. Food-wise, we highly recommend the beignets, which are square-shaped doughnuts sprinkled with powdered sugar. Café du Monde stays pretty packed all day long, so consider visiting early in the morning or after 9pm to avoid a long wait.
Location: 800 Decatur St, New Orleans, LA 70116, USA
Open: Open 24 hours
Phone: +1 504-525-4544
6
Catch a show at The New Movement
Enjoy stand-up comedy and sketches at this theatre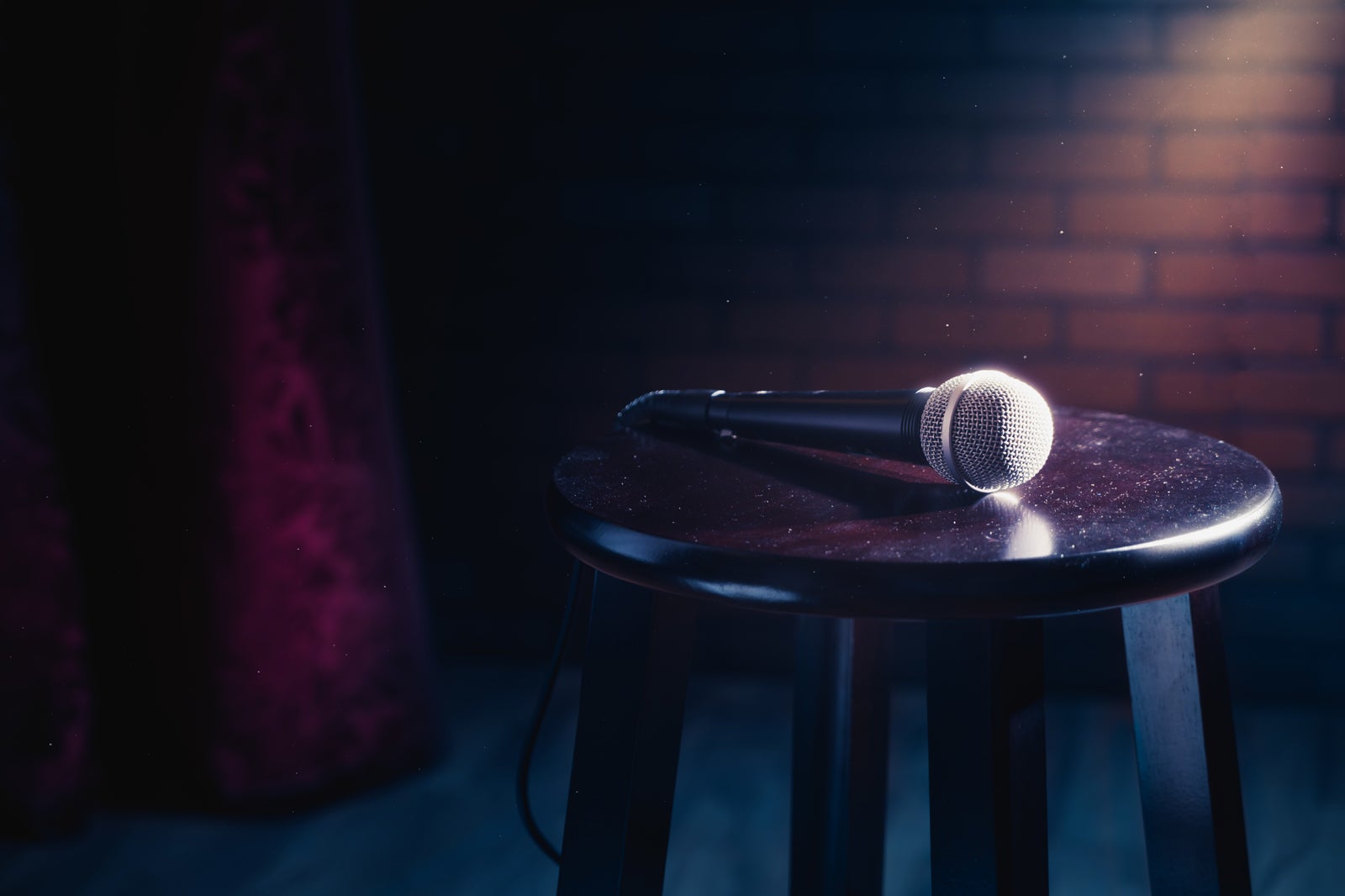 The New Movement is a comedy theatre that hosts improv, stand-up, and sketch comedy on weekend evenings. Tickets cost about $10 at the door, but you get a discount by purchasing online. The intimate venue has a patio bar that serves light snacks and drinks specials before the start of each show. Hone your comedic timing by taking up an improv workshop at The New Movement, which takes place every Tuesday evening.
Location: 2706 St Claude Ave, New Orleans, LA 70117, USA
Open: Shows on Friday – Saturday from 8 pm to 10.30 pm, classes on Monday – Tuesday from 6 pm to 8 pm
Phone: +1 504-302-8264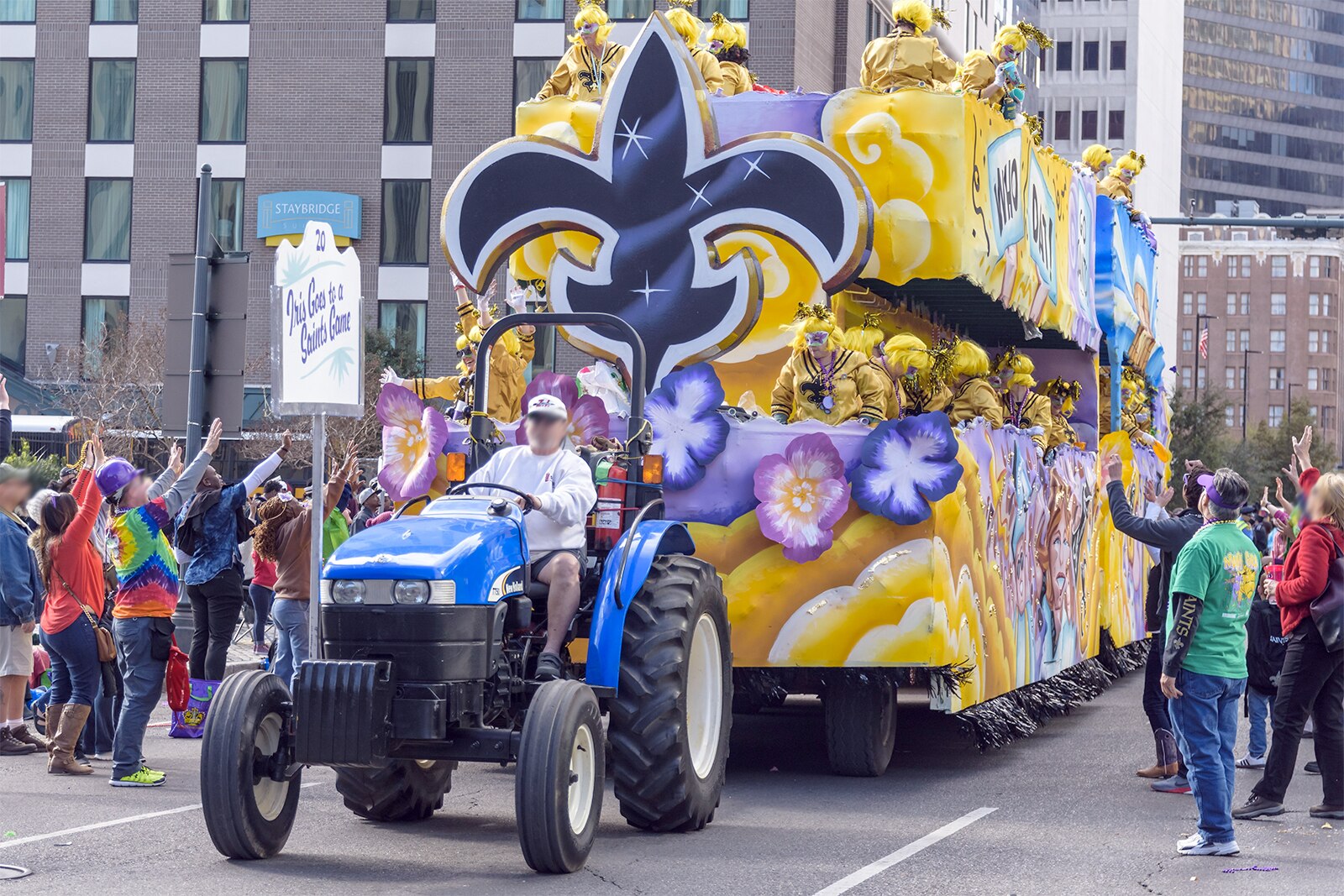 Couples
Families
Photo
Group
Blaine Kern's Mardi Gras World is a working studio and museum displaying thousands of extravagant costumes, floats, and props for Mardi Gras celebration. Founded in 1947, it occupies a 37,000 sq m warehouse in the Port of New Orleans, about 1 mile north of the Audubon Aquarium of the Americas. Its many wacky creations include a dragon-shaped float and giant sculptures of Disney characters. You can even rummage through the trunks of clothes and dress up in your favourite Mardi Gras costume during your visit.
Read more
Location: 1380 Port of New Orleans Pl, New Orleans, LA 70130, USA
Open: Daily from 9.30 am to 4.30 pm
Phone: +1 504-361-7821
8
Dinner cruise on a steamboat
Travel down the Mississippi River on an authentic Natchez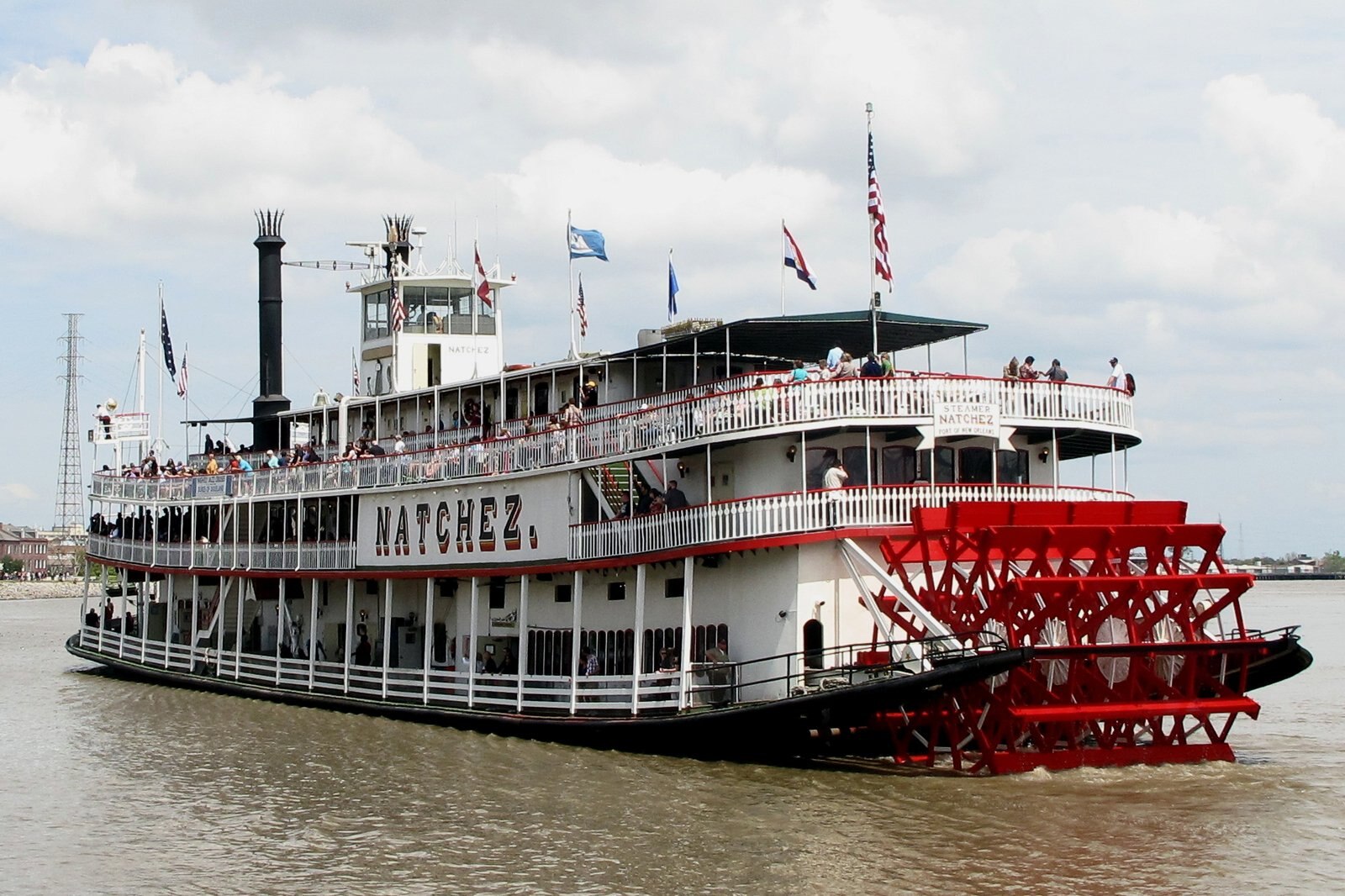 Steamboat Natchez is the only steamboat in New Orleans that offers cruises down the Mississippi River. Couples can enjoy the dinner cruise, which takes place from 7pm to 9pm. You get to enjoy a buffet of Creole dishes and live jazz throughout the 2-hour-long journey. It costs about $85 per adult, with discounts for children.
photo by baldeaglebluff (CC BY-SA 2.0) modified
9
Join a haunted tour of New Orleans
Stroll past haunted houses and cemeteries with this evening tour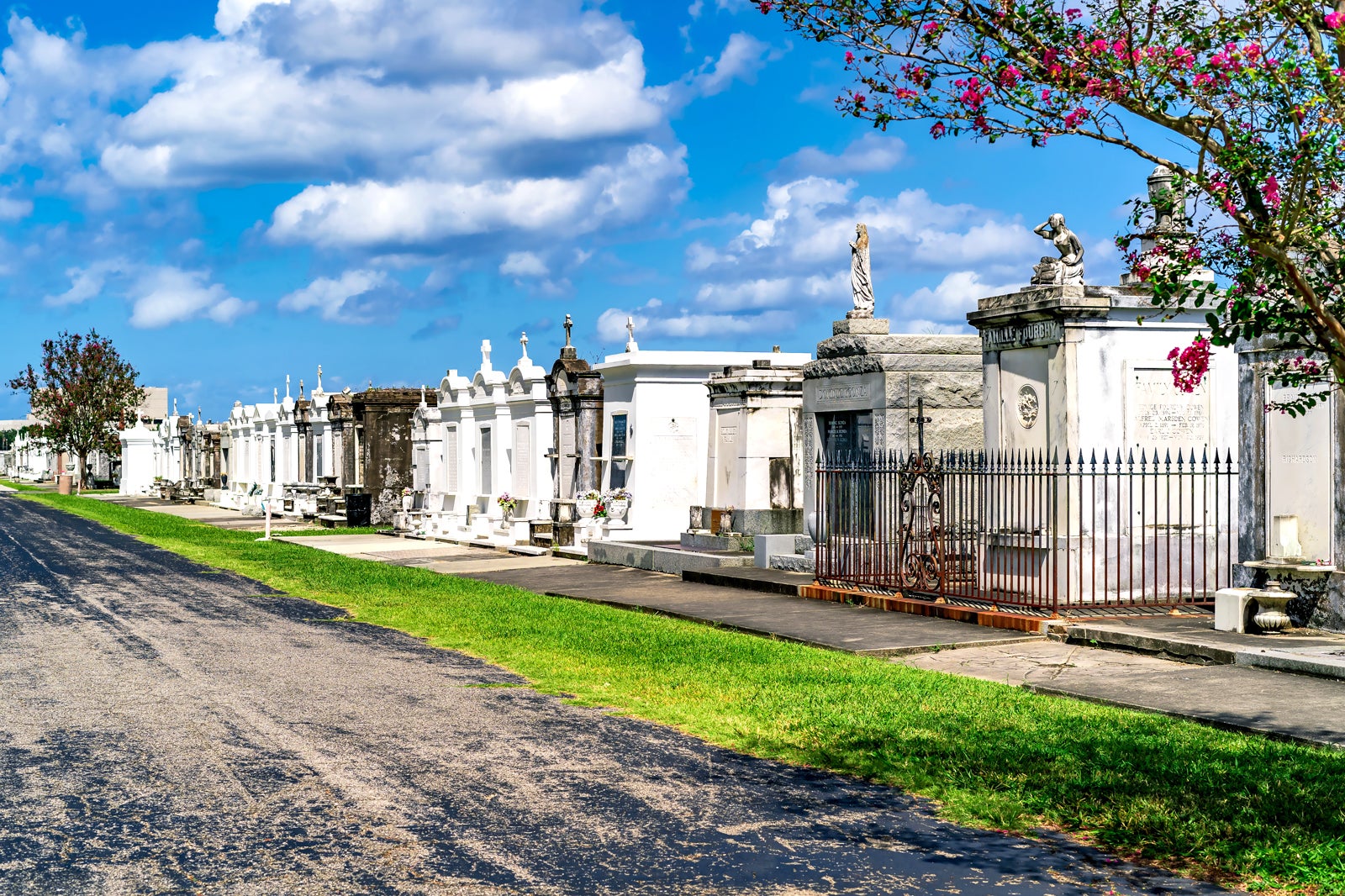 There are many ways of exploring New Orleans, but fans of the macabre get to learn about urban legends, ghost sightings, and gory events by joining a haunted tour of the city. Local guides take you to historical landmarks such as St. Louis Cemetery No. 1, which houses the tomb of voodoo queen Marie Laveau, the infamous Lalaurie Mansion, and Lafitte's Blacksmith Shop Bar. Who knows? You may even encounter a ghost sighting during the tour...
Bourbon Street, located in French Quarter, is arguably New Orleans' liveliest nightlife hub. You're bound to hear live jazz or rock and roll in the evening as some of the city's best jazz clubs, bars, and burlesque theatres are located along this street. A popular spot is Fritzel's European Jazz Club, which has been hosting nightly traditional jazz performances since 1831.
Read more
Location: Fritzel's European Jazz Club, 733 Bourbon St, New Orleans, LA 70116, USA
Open: Daily from 12 pm to 2 am
Phone: +1 504 586 4800
photo by Fuzzy Images (CC BY 2.0) modified
Back to top