Field Museum of Natural History in Chicago
Discover the History of the World at This Popular Museum
The Field Museum of Natural History is home to one of the largest natural history specimen collections in the world and has gathered over 40 million specimens. Opened in 1921, today the museum employs over 150 scientists who travel the world conducting research in the fields of zoology, anthropology, geology, botany, and conservation.
Visitors to the museum will see the efforts of all this research as they discover interactive displays, large fossils, and cultural collections. The whole family will enjoy a day at the museum learning about all the different facets of the history of our world.
Field Museum of Natural History in Chicago - one of the highlights of 13 Things to Do with Your Family in Chicago and 10 Best Things to Do in Illinois (Read all about Chicago here)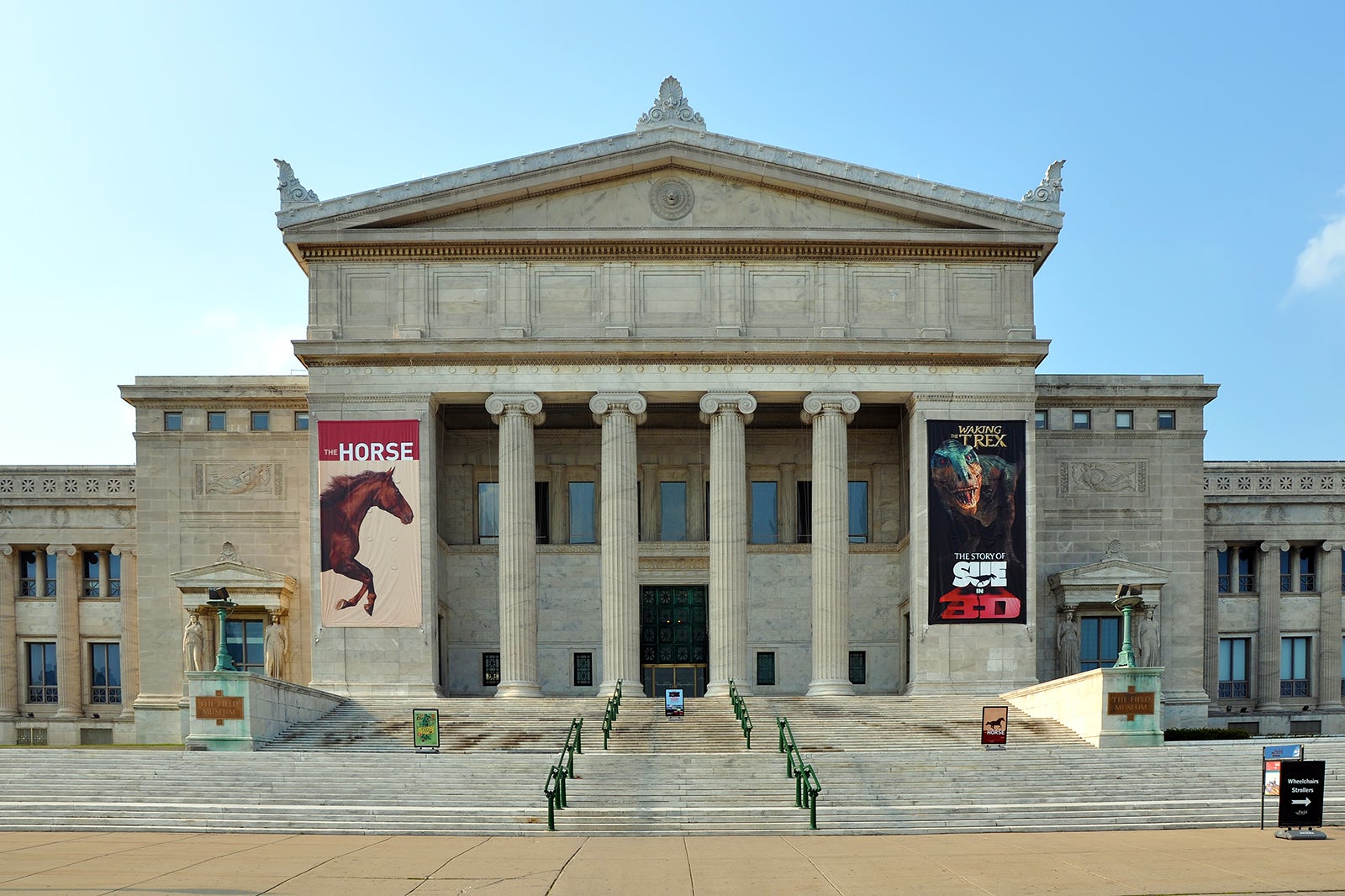 Highlights of the Field Museum of Natural History
The Field Museum of Natural History exhibitions showcase the natural wonders of our world. Popular exhibitions include the Grainger Hall of Gems, Inside Ancient Egypt, and D-Day Warriors: American Indians in the Military.
In the Griffin Halls of Evolving Planet, you'll discover the organisms and mammals that have roamed our planet throughout history. Explore fossils, interactive displays, and videos that examine the process of evolution. Visit Sue the T. rex, a 90% complete T. rex skeleton measuring over 40 feet long. Explore the sensing stations to feel what Sue's skin felt like, smell her breath, and hear how she sounded.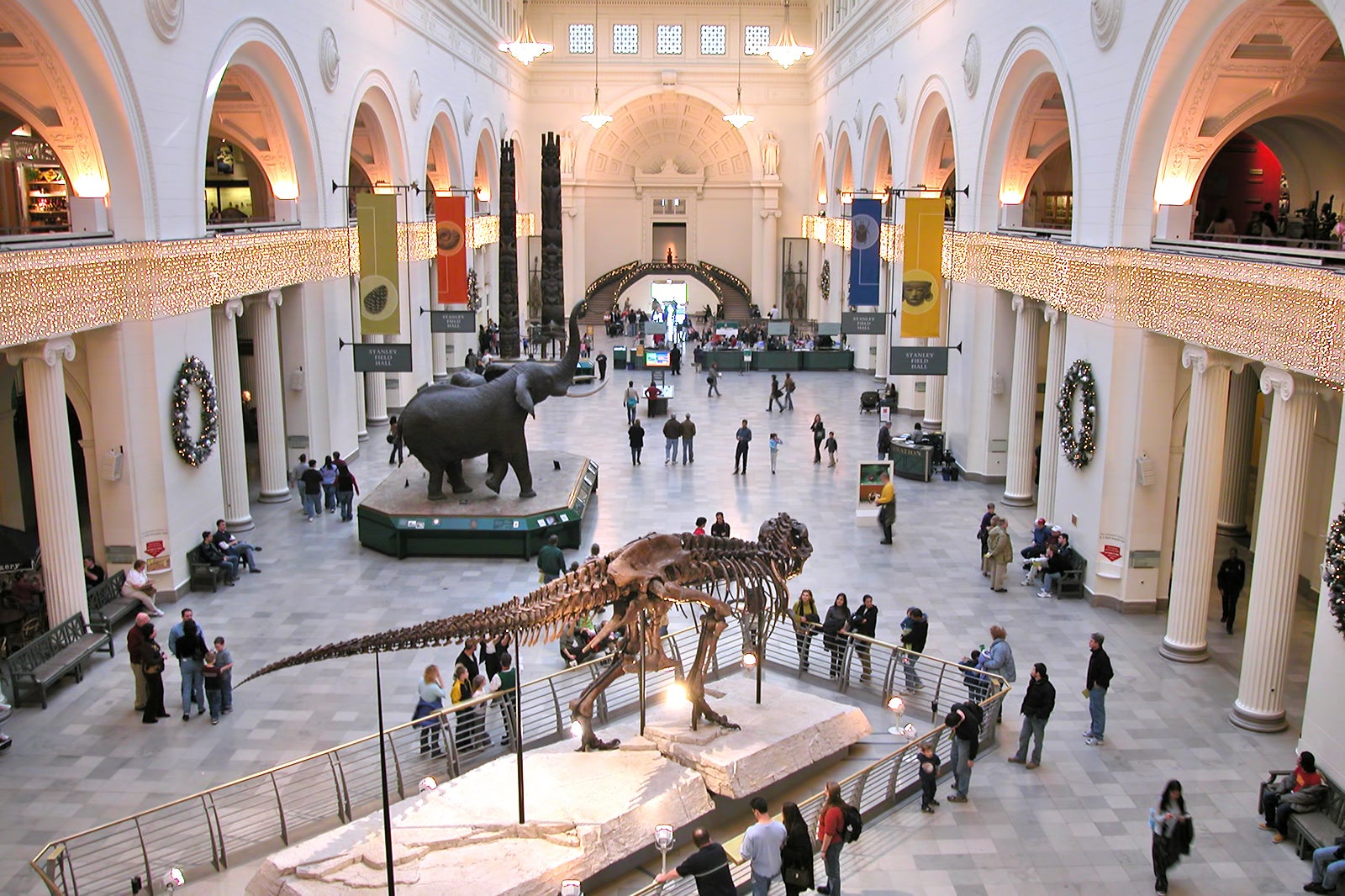 Good to know about the Field Museum of Natural History
The Field Museum of Natural History is located on Chicago's Museum Campus, so it's easily accessible by public transport, car, and bike. Parking is available for a fee. The museum offers The Field Bistro with prepared sandwiches, soups, and drinks. If you want to save money, bring your own lunch to eat in the designated dining areas available at the museum.
The Field Museum Store offers souvenirs of your day at the museum. There are also 2 speciality stores: the Sue store near the Griffin Halls of Evolving Planet and a speciality store with pieces created by contemporary native artists next to the Apsáalooke Women and Warriors exhibit.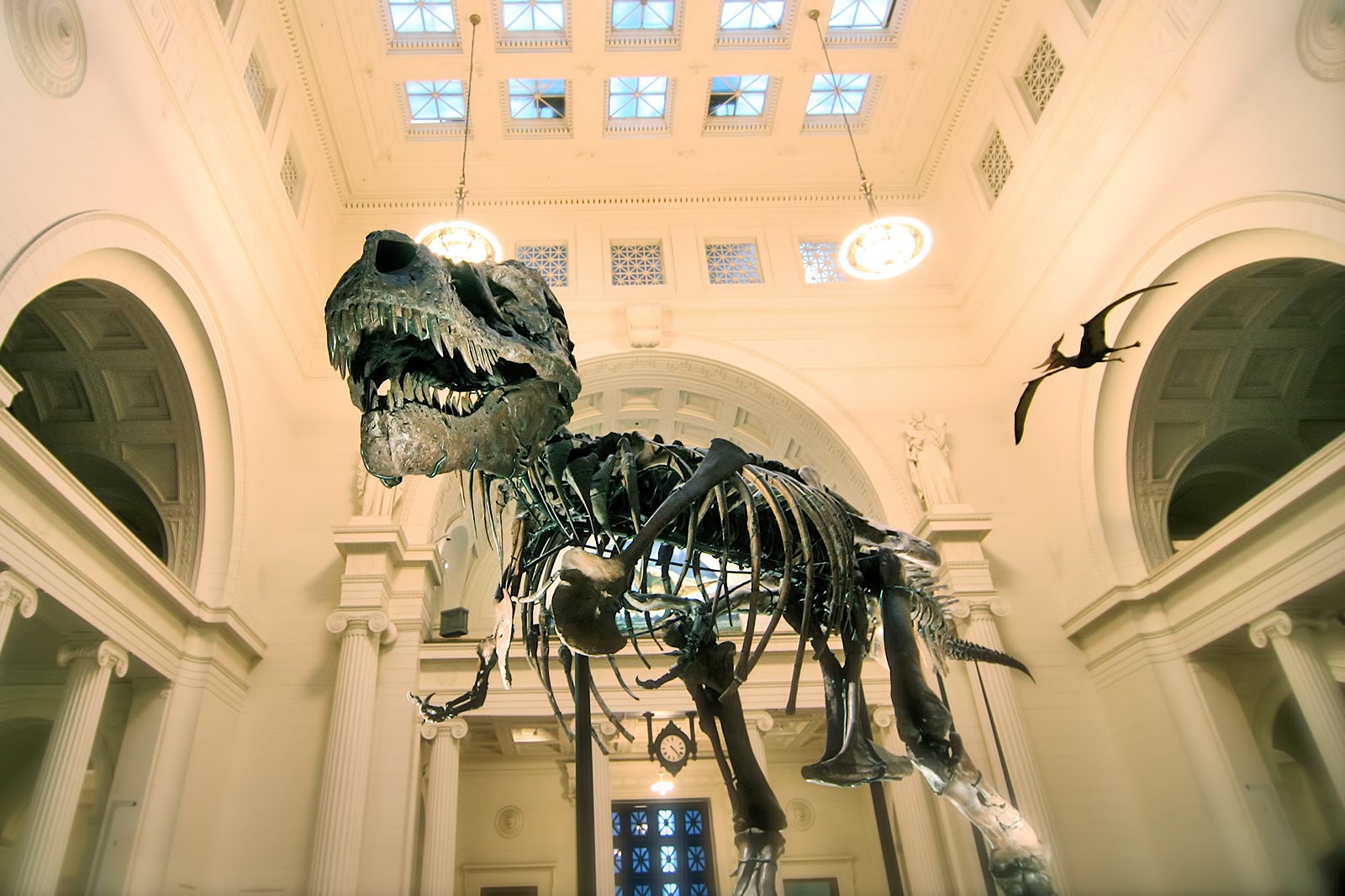 Field Museum of Natural History in Chicago
Location: 1400 S Lake Shore Dr, Chicago, IL 60605, USA
Phone: +1 312-922-9410
Back to top