Flyboarding in Orlando
Extreme Sports in Orlando
Flyboarding in Orlando is growing in popularity and visitors wanting to try out the exciting new sport of flyboarding have plenty of options to choose from in Orlando. One of the most established companies in the city is Falcon Flyboarding. Located a few minutes from Downtown Orlando, Falcon Flyboarding offers sessions of 30 minutes, 60 minutes and half-day events. These include up to 4 hours of flight time and all pre-flight training and equipment. Prices range between $150 for 30 minutes and $800 for half-day events.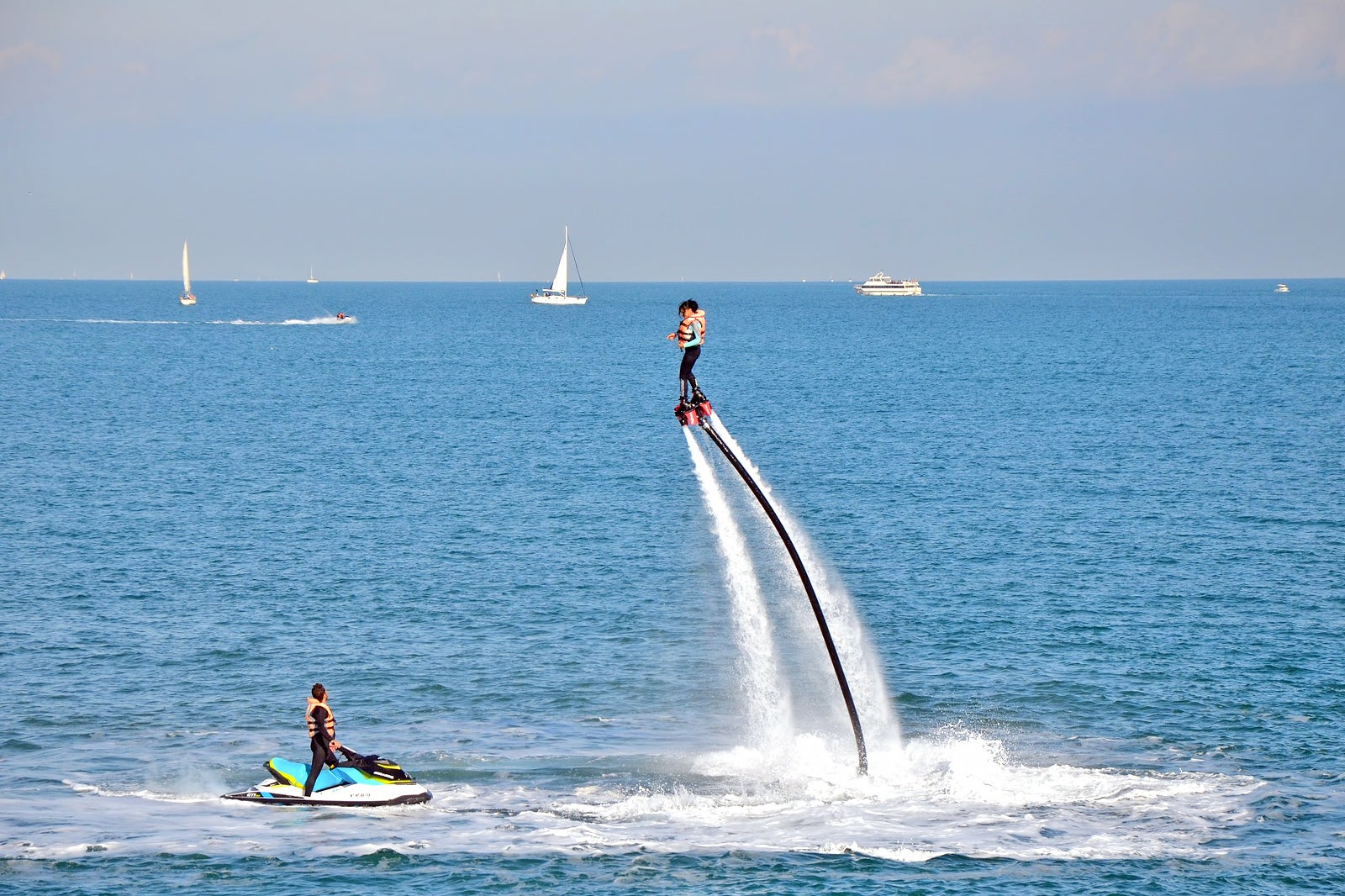 Most Falcon Flyboarding riders learn how to steer and manoeuvre the flyboard in the first 2 to 5 minutes. They're also in complete control of their altitude and can communicate with the instructor at all time via hand signals. Highly experienced riders can request to fly at heights of 50 ft or more.
Falcon Flyboarding requires all visitors to sign a liability release and take a brief pre-flight safety course. All visitors wanting to fly must be at least 18 years old and weigh more than 100 lb. Children of 14 and above are welcome with a legal guardian. Only a certain number of visitors are allowed per outing, so reservations are required in advance.
Flyboarding in Orlando
Location: 1415 N Orange Ave, Orlando, FL 32804, USA
Open: Monday–Saturday from 10am to 6pm, Sundays from 11am to 5pm
Phone: +1 407-484-5125
Back to top