Grand Park lies in the urban heart of Los Angeles and offers a memorable experience for all visitors with its relaxing walking paths, casual sitting areas, and iconic fountains. It was created to be a place where all Angelenos can find comfort, and the diversity in that kind of appeal is represented in the park itself.
This park offers serene views stretching from the Music Centre to City Hall, as the park covers 12 acres in total. It's a notably pedestrian-friendly park, as even the walking paths were strategically developed to be under shade from trees.
Grand Park highlights
Inside Grand Park, you'll find 4 distinct sections that work together to allow for such a varied selection of offerings. First, you'll find the Arthur J. Will Memorial Fountain and its accompanying "membrane pool" that's open for wading. During certain events, the fountain's water is lit up in bright colours.
The remaining portions of the park are dedicated to the local community. You'll find a small lawn that's often utilised for performances and another lawn used for hosting events. Finally, you can visit a community terrace with a diverse array of drought-tolerant plants.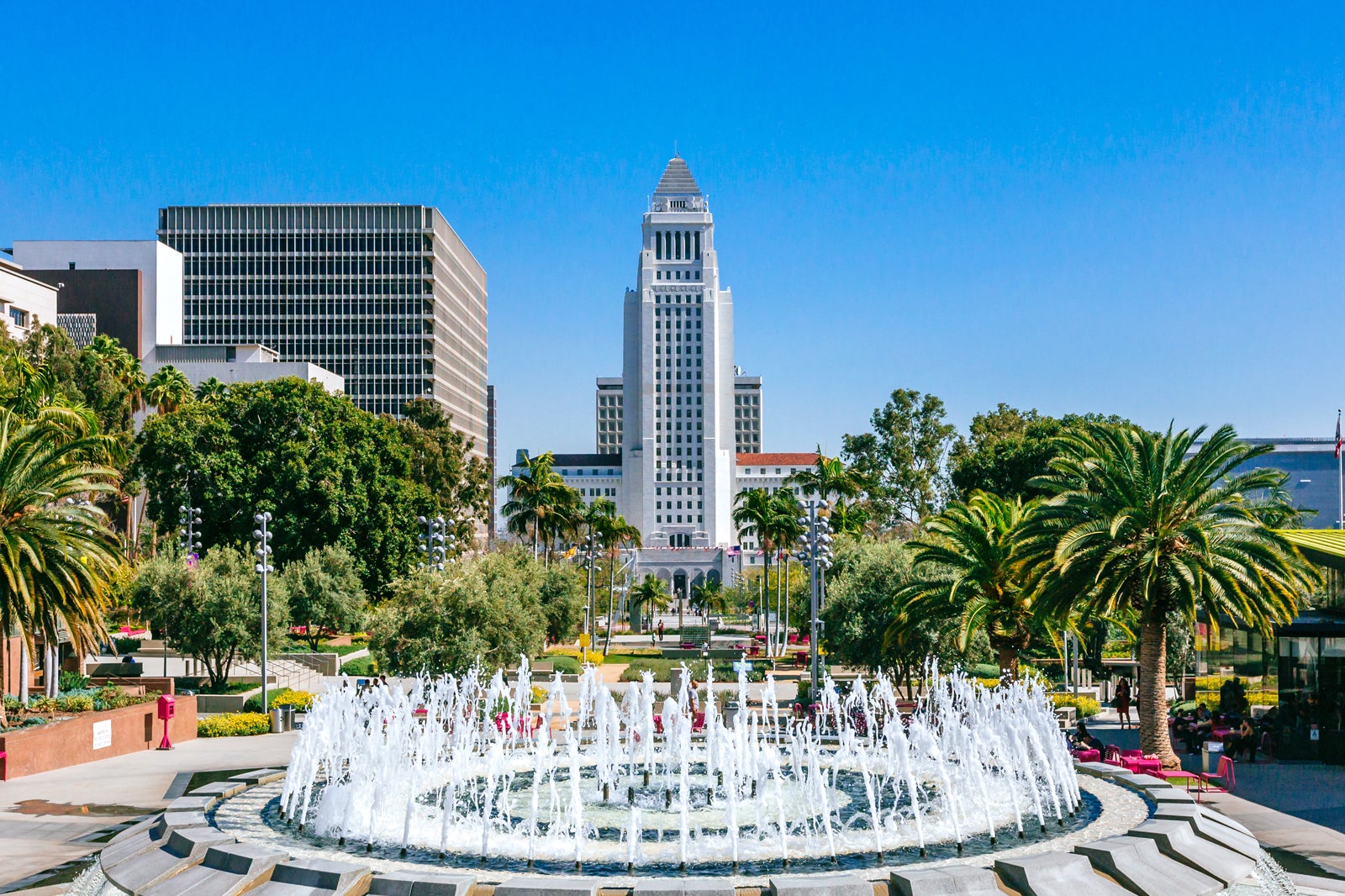 Good to know when visiting Grand Park
You'll find a car park for the park nearby that charges by the quarter-hour with a daily max, but the cost can be fairly high. If you want to avoid those fees, you can take the Metro to the park. The closest station on the red or purple line is Civic Centre/Grand Park.
The central location of this Grand Park allows for easy access to other fun parts of town. To make a day of your visit here, you could head to nearby Little Tokyo and Chinatown, and Hollywood is just a few miles to the northwest.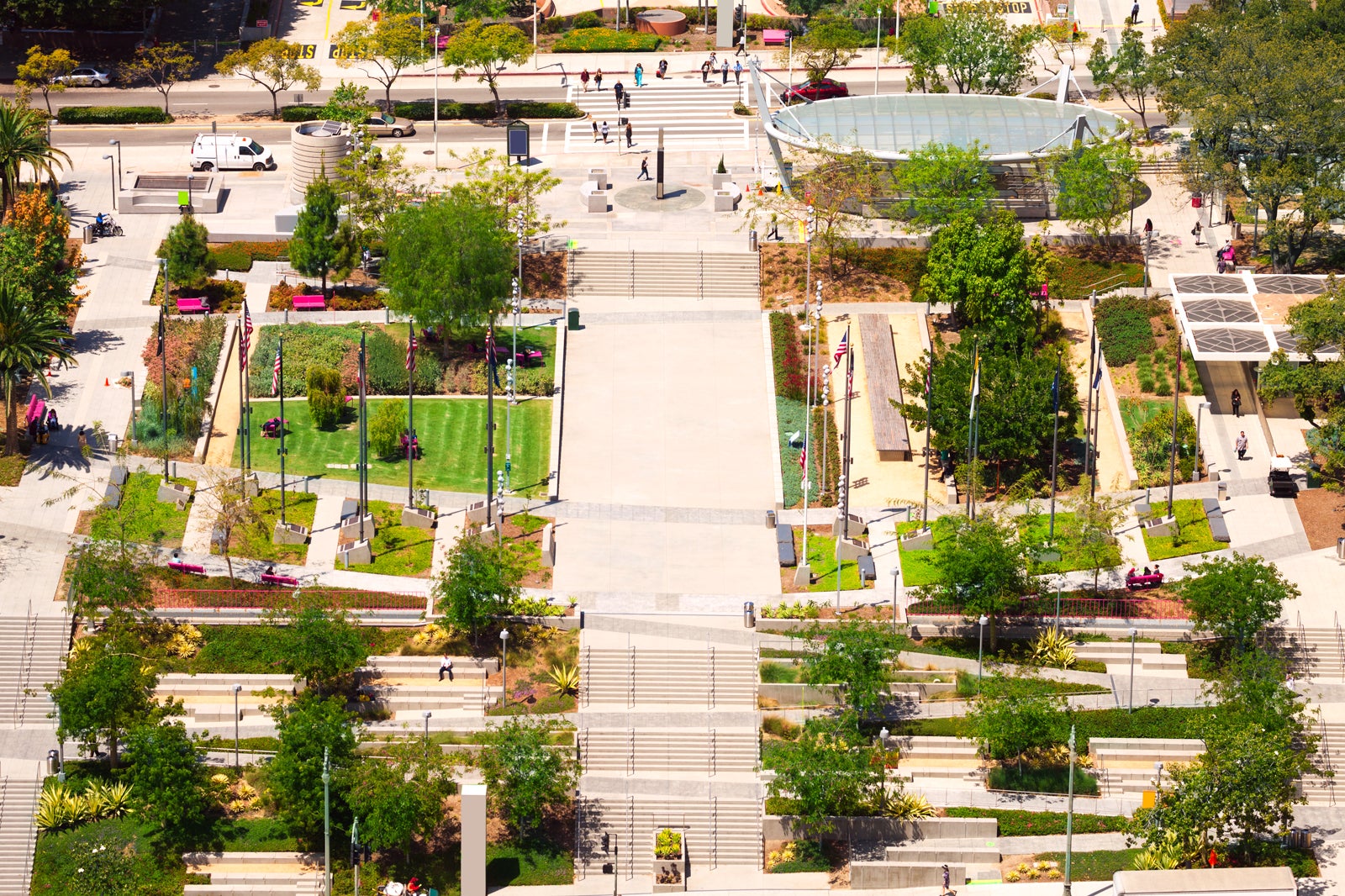 Grand Park in Los Angeles
Location: 200 N Grand Ave, Los Angeles, CA 90012, USA
Open: Daily from 5.30 am to 10 pm
Phone: +1 213-972-8080
Back to top