Hollywood In Los Angeles
Walk in the Footsteps of the Legendary Stars of the Silver Screen
Hollywood is a larger-than-life centre of the cinematic world, where some of the most famous people in history have lived and worked, and you can experience it all. Whether you're interested in seeing the iconic Walk of Fame, checking out famed film and music houses like TCL Chinese Theatre or the Hollywood Bowl, or visiting some of the retro bars and nightclubs, you'll find plenty of iconic and historic places to visit.
Hollywood also offers a range of quirky and fun places to visit, from famed boutique clothing shops to wax museums, art installations, and even a cemetery memorialising some of the most famous names in film history, all in the shadow of the famous Hollywood sign. You can visit film studios to see how films are made, enjoy world-class dining, enjoy the unparalleled nightlife, and experience one of the most iconic and recognisable locations in the world.
Hollywood In Los Angeles - one of the highlights of 10 Most Popular Neighbourhoods in Los Angeles (Read all about Los Angeles here)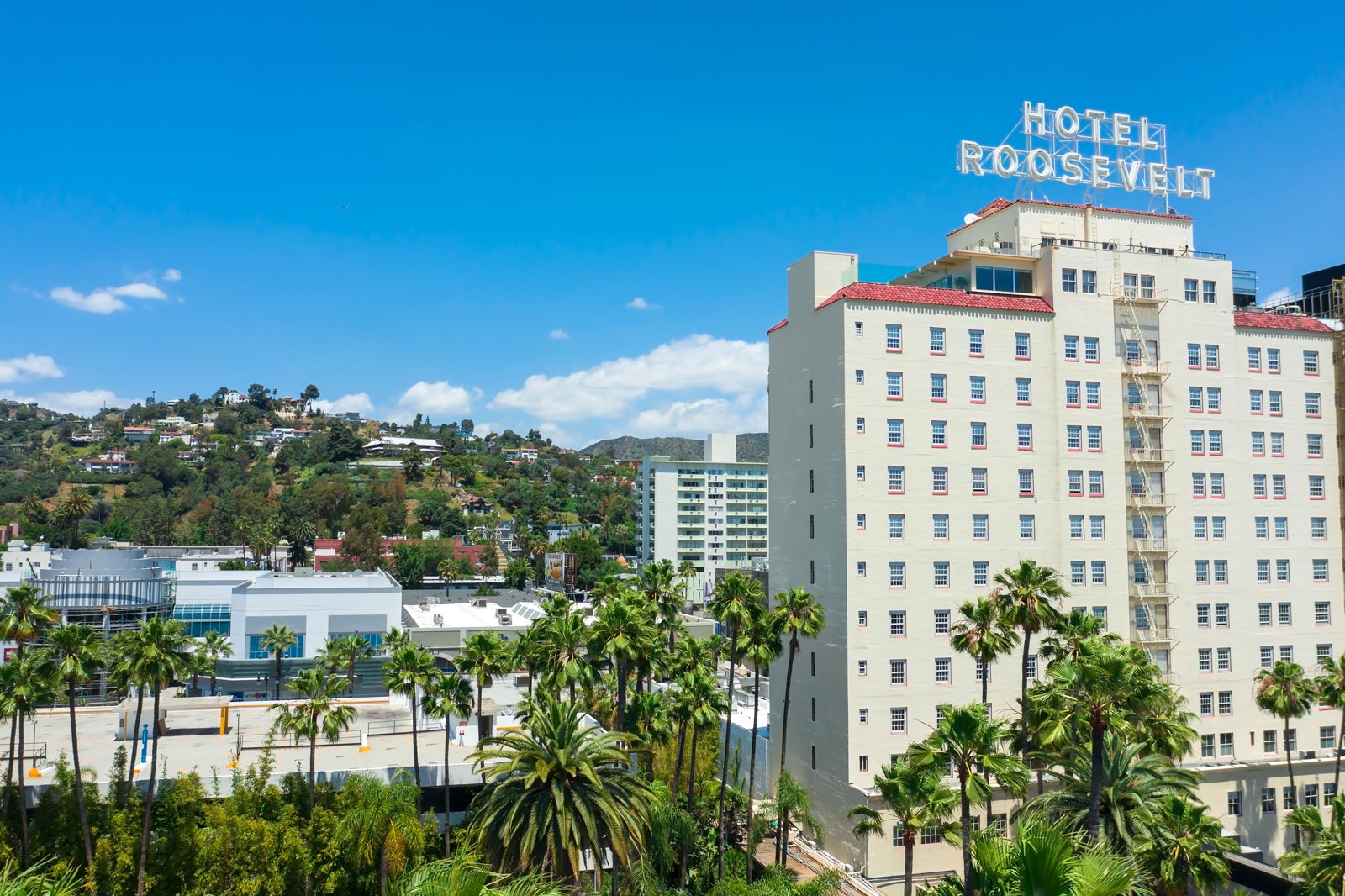 Highlights and features of Hollywood
There are so many things to do in Hollywood that it requires volumes to detail them all—and many have been written. The sheer range of experiences is the biggest highlight of this area. You can visit the Hollywood Roosevelt Hotel where the very first Academy Awards ceremony was held or traverse the Hollywood Walk of Fame and find the star dedicated to your all-time favourite celebrity, whether it's Humphrey Bogart or Jennifer Lawrence.
If you head for Universal Studios Hollywood, you can go behind the scenes of a real film studio. You can walk along Hollywood Boulevard and visit iconic theatres, museums, boutique shopping outlets, and uber-trendy nightclubs. Catch a concert at the Hollywood Bowl where everyone from the Beatles to Linkin Park and Lauryn Hill has performed. Of course, most visitors here want to see the famous Hollywood sign, and it looms over the whole area.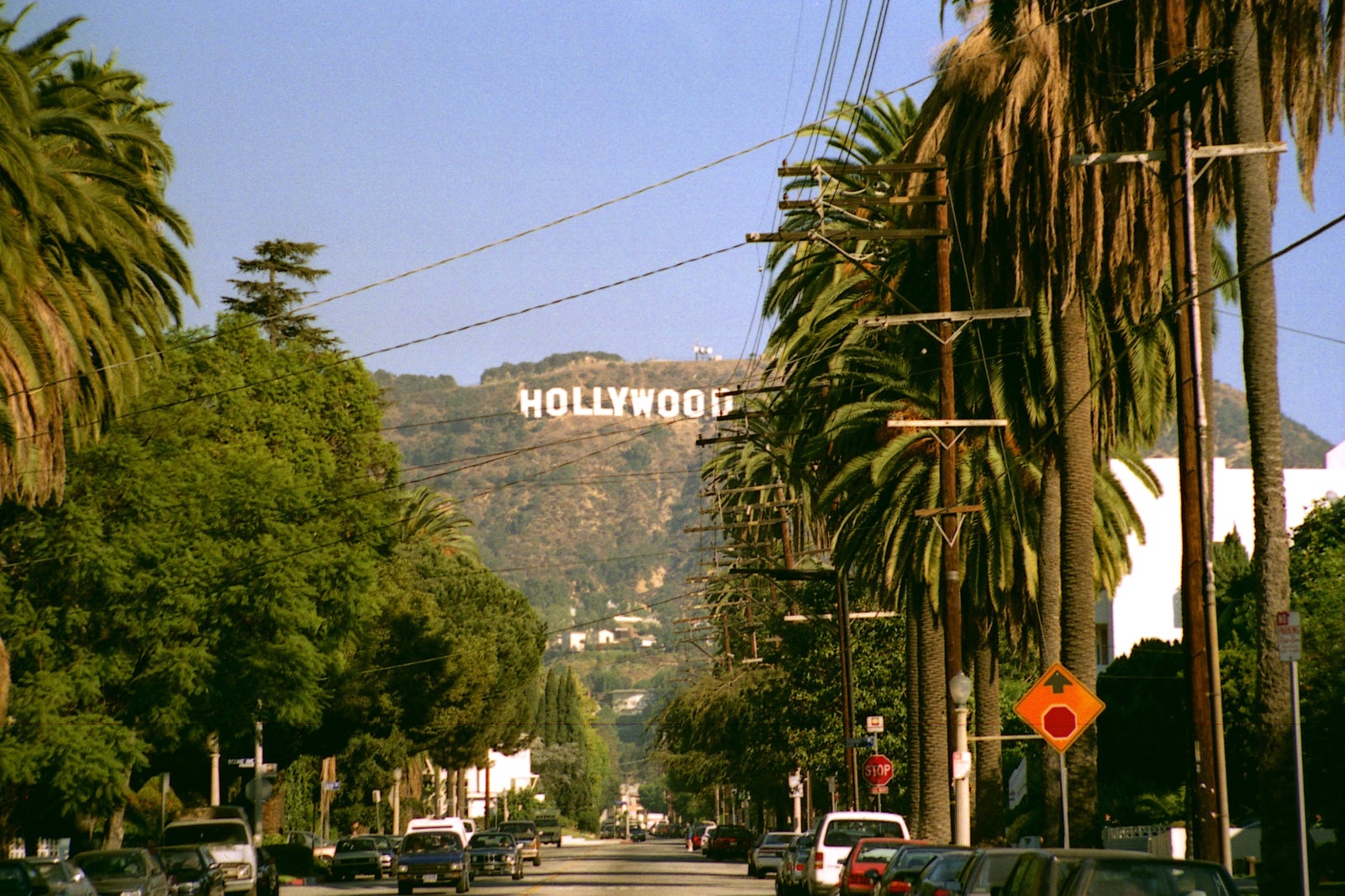 The heart and soul of the film industry
Hollywood was founded by a real estate developer in the 19th century, and by the early 20th century, it had grown to a population of over 100,000 people and included a hotel and entertainment areas. It attracted motion picture companies by 1912 and has never since sacrificed its title as the motion picture capital of the world. Legendary director D.W. Griffith was the first person to ever make a film here.
The famous Hollywood sign originally read "Hollywoodland" and was erected in 1923 to advertise a housing estate. Urban decay eventually robbed the sign of the "land" portion, and it was restored in the 1970s to its current status. After years of decline in the '80s, the area underwent revitalisation.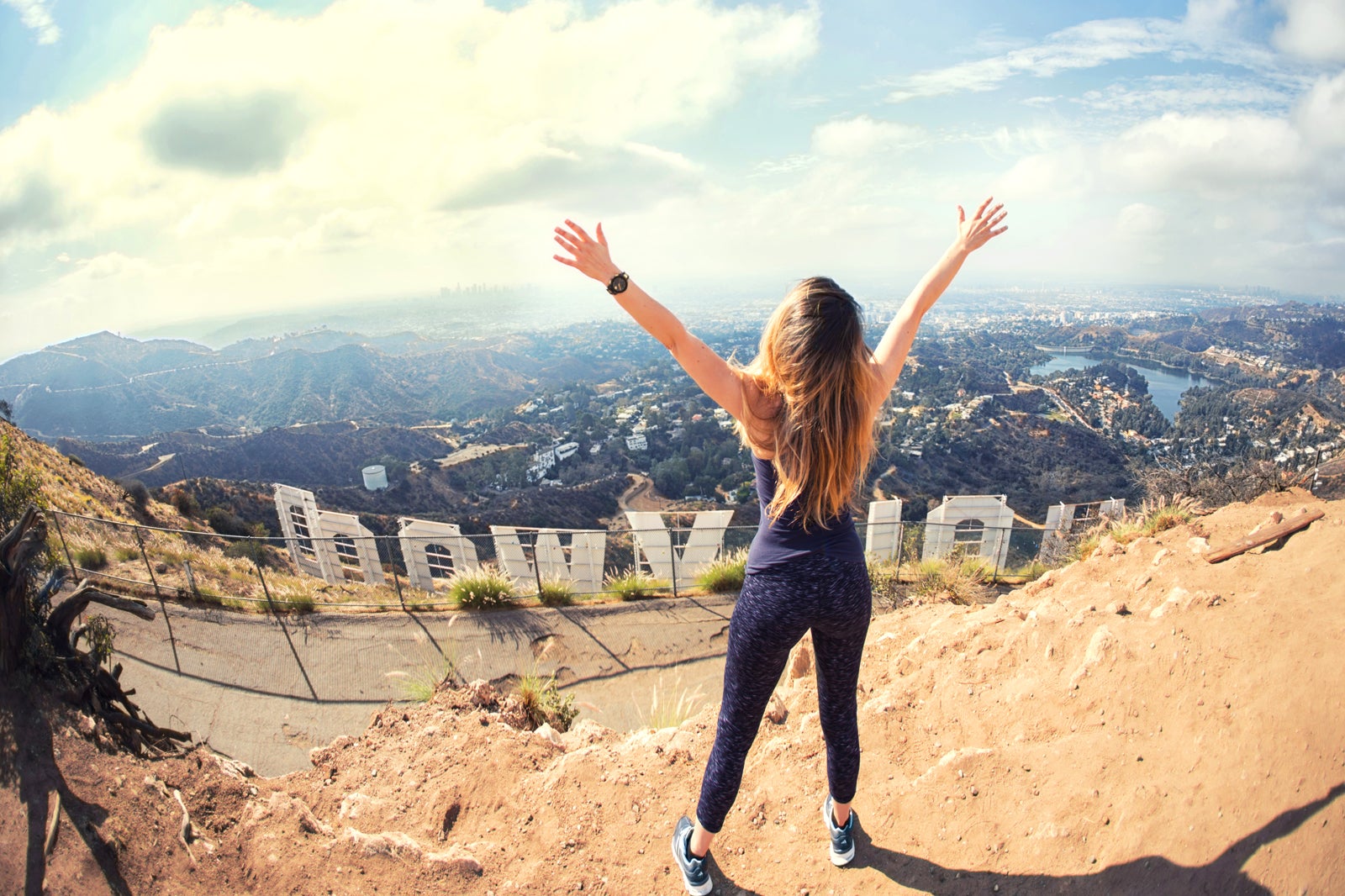 What to know before visiting Hollywood
Hollywood's borders extend to Hollywood Hills, Los Feliz, East Hollywood, Larchmont and Hancock Park, Fairfax, West Hollywood, and Hollywood Hills West. While the populated areas of Hollywood are well established, clean, and safe, it is a large city and there are places where crime is higher. It's best when visiting to stick to the well-populated areas, travel in groups, and use common sense. If you do, you should have no problems enjoying everything this iconic city has to offer. Note that tours of stars' homes may not be legitimate. Do research before booking one.
Hollywood gets brutally hot many months of the year, with temperatures sometimes reaching highs of over 100 degrees, especially in April, June, July, September, and October, so be sure to dress accordingly. The Metro is an easy, inexpensive, and convenient way to get around LA. Bus services run through the city, and ride-shares are very popular.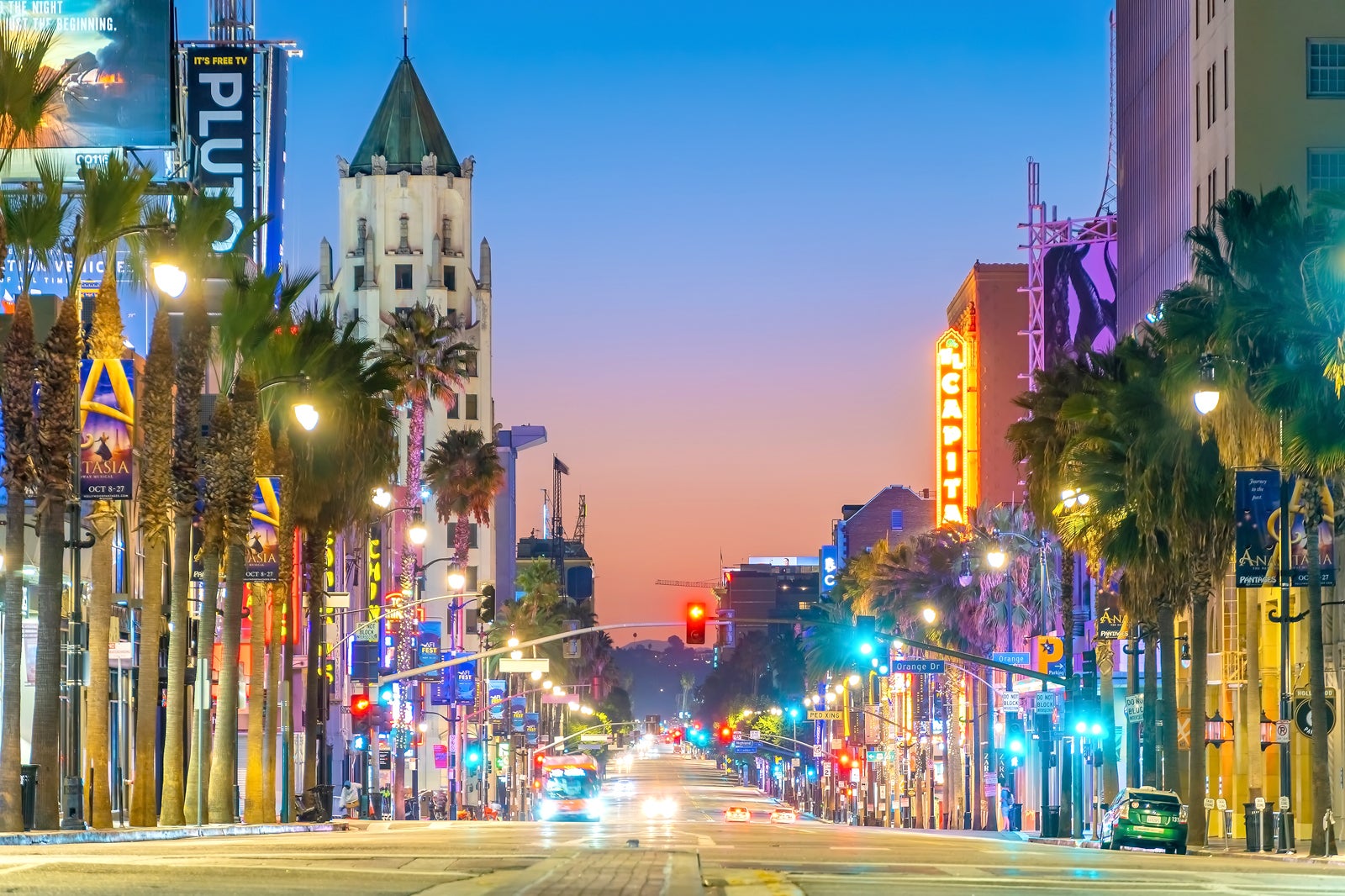 Hollywood In Los Angeles
Back to top