The Los Angeles Zoo and Botanical Gardens is the perfect attraction for animal lovers of all ages. With over 270 species of mammals, birds, invertebrates, reptiles, and amphibians to view, you can spend all day immersed in an animal kingdom. Fifty-eight of these species are classified as endangered, so you can look forward to the rare opportunity to view these animals close up while supporting important conservation efforts.
Besides a wide variety of exotic and native animal species, the zoo is also home to over 800 plant species, and admission to the botanical gardens is included in your general admissions price. The zoo also has a plant rescue centre that works in partnership with the US Department of Agriculture and is responsible for the maintenance of rare plant species smuggled into the country.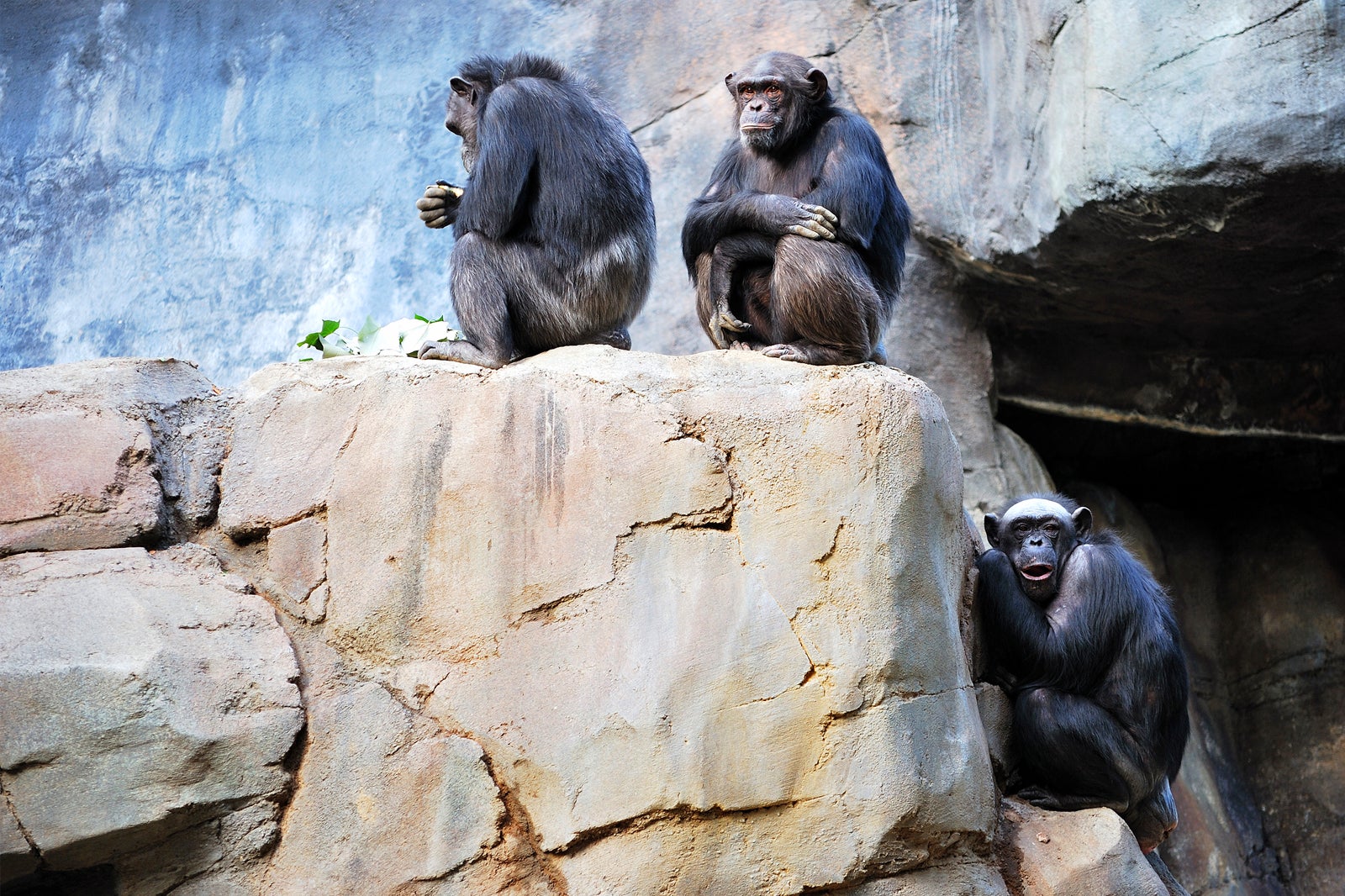 The Los Angeles Zoo highlights
Like any zoo, the Los Angeles Zoo has a plethora of animals. Amongst the most popular exhibits are the elephants of Asia, the gorilla reserve, Maasai giraffes, and the red ape rainforest. The harbour seal exhibit is also a favourite, with above- and underwater viewing of the aquatic habitat. Before you leave, be sure to see the zoo's more peculiar species, such as the okapi, mandrill, and mountain tapir.
The Los Angeles Zoo is one of only a handful of zoos in the US that house a family of koalas. The world of birds exhibit is quite impressive, as it includes one of the biggest flamingo flocks around the globe and an amphitheatre for birds of prey demonstrations.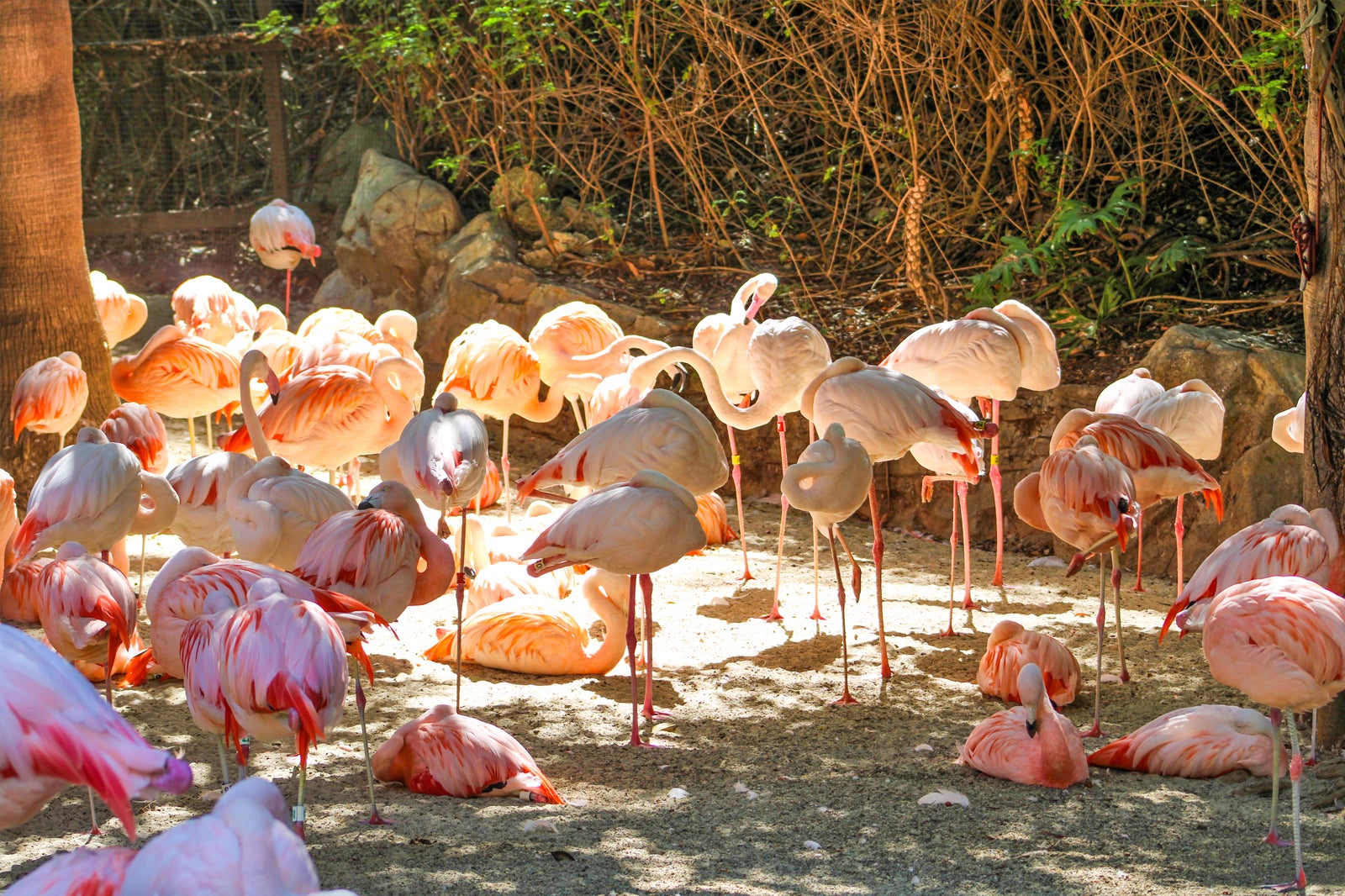 Kids attractions at the Los Angeles Zoo
The Los Angeles Zoo has a new LAIR facility, which is an interactive exhibit where children can touch and view reptiles, amphibians, and invertebrates. There is also a carousel directly across from the LAIR where children can ride on their favourite animals, including elephants, bears, and gorillas.
Parents should also plan for a stop at the Winnick Family Children's Zoo. Beyond the cave playscape, the most popular thing to do here is to view prairie dogs from inside their habitat through glass pop-up bubbles. If you're looking for a more unique zoo experience for your family, you should consider booking one of the zoo's overnight sleepover experiences where you can get up close to some of your favourite animals, learn about their care routines, and sleep as though you are on safari.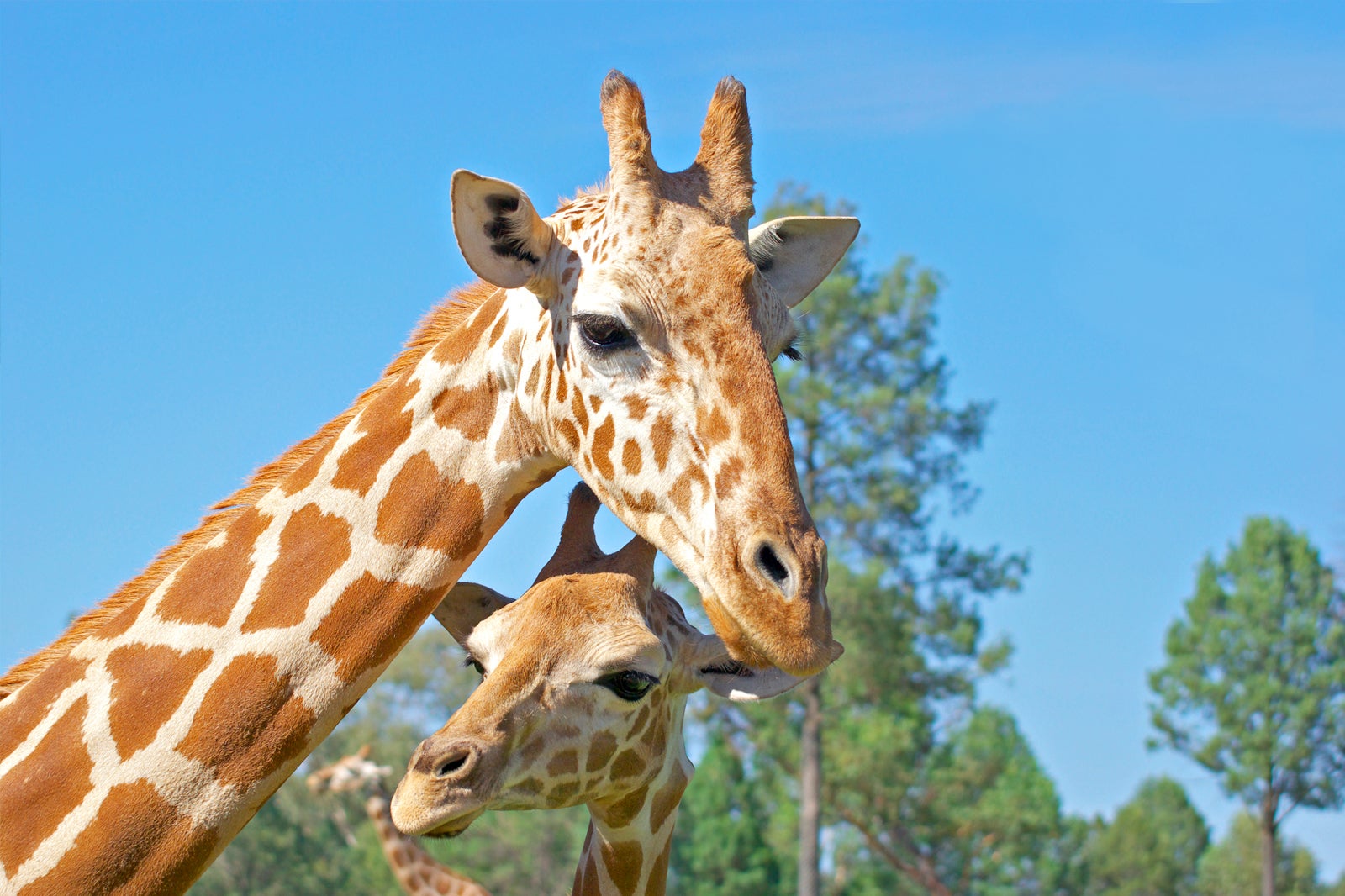 Good to know
The zoo offers an inexpensive safari shuttle service that will take you to 6 different locations around the park. This shuttle system is a perfect option for adults with mobility challenges or parents with young children who may struggle with walking the full length of the park. The zoo is fully accessible and offers wheelchair and scooter rentals should you or anybody in your party need transport aid.
The Los Angeles Zoo has several restaurant options available, ranging from fast-food to sit-in dining experiences, and it also has a churro stand for those looking for a fun and tasty snack.
Los Angeles Zoo
Location: 5333 Zoo Drive, Los Angeles, CA 90027, USA
Open: Daily from 10 am to 5 pm
Phone: +1 323-644-4200
Back to top