Mako Roller Coaster at SeaWorld Orlando
The Fastest and Longest Roller Coaster in Orlando
Mako® at SeaWorld® Orlando is the tallest, fastest, and longest rollercoaster in Orlando. The ride is named after one of the fastest known sharks in the ocean. Mako has several tall peaks, vertical drops and extremely high speeds. In total, there are 9 moments of airtime on the ride.
Mako Roller Coaster at SeaWorld Orlando - one of the highlights of 9 Best Rollercoasters in Orlando (Read all about Orlando here)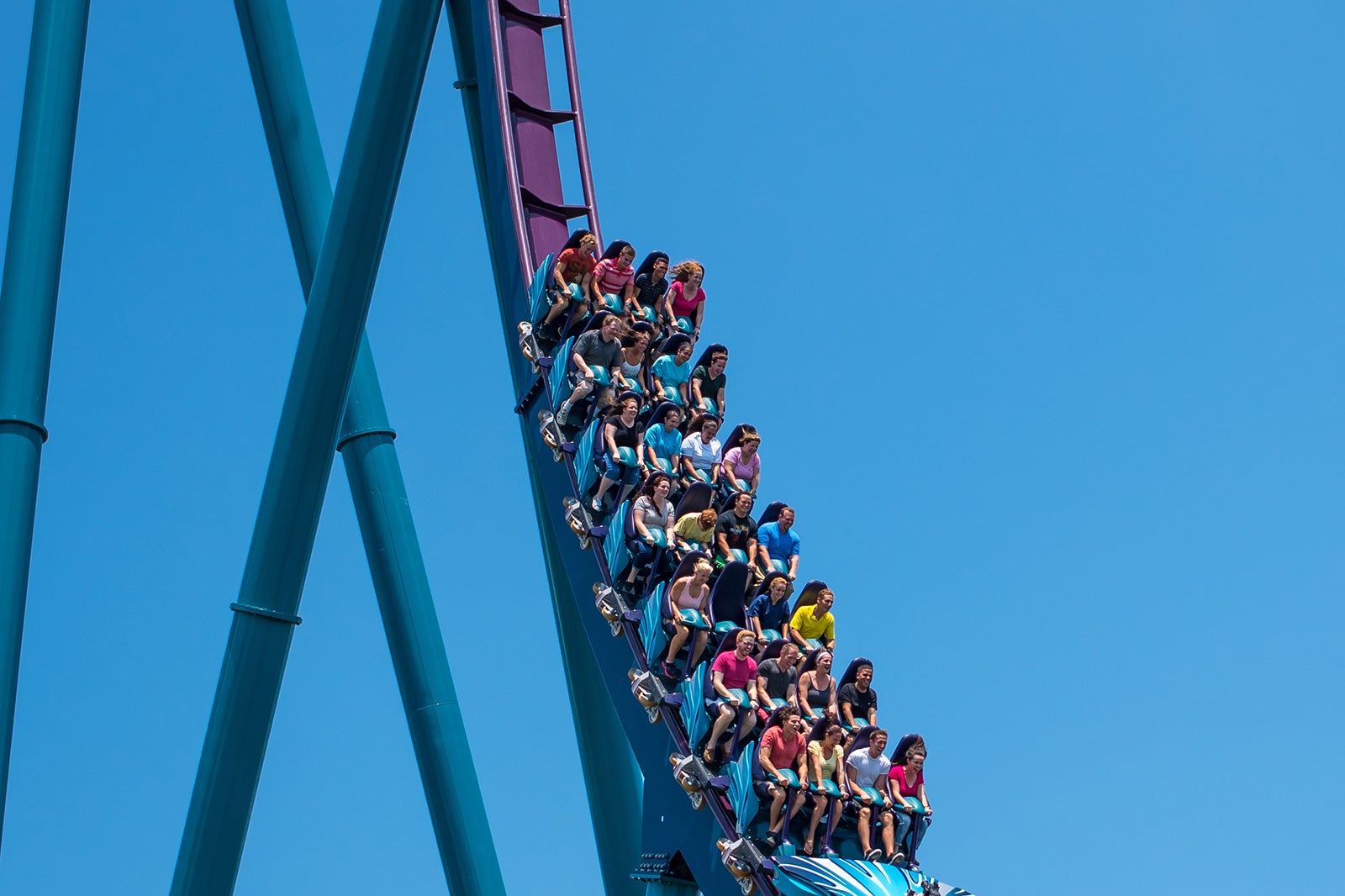 The idea behind the ride is to create the feeling that you are a predatory shark speeding through the water at top speeds to chase prey. The mako shark is most known for its ability to quickly change direction and alter course, and the designers of this ride have recreated this feeling very well. Coaster enthusiasts say this type of rollercoaster – also called a hypercoaster – is the most extreme coaster experience. It's the perfect mix of fear and fun. The minimum height restriction on Mako rollercoaster is 54 inches.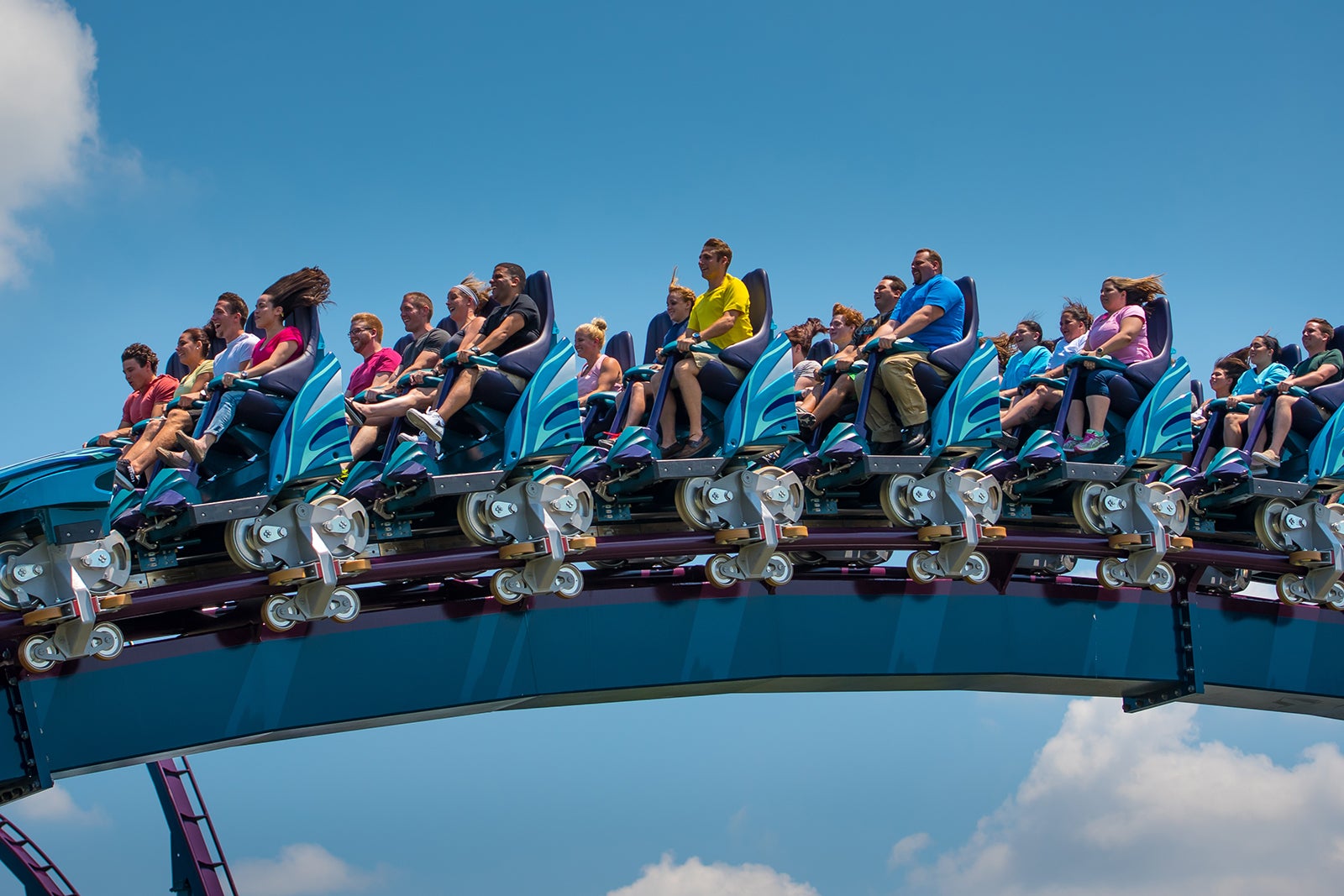 The walkway of Mako has educational stops about sharks and their preservation, and the boarding station is set up as a shipwreck. There are sound and visual effects as you prepare to take off. With speeds reaching up to 73 mph, you'll experience a thrilling ride. The entire track is 4,760 feet in length and the highest point is 200 feet up. From here, you can enjoy a great view of Orlando's skyline, seconds before you drop into the first of Mako's vertical plunges! Most of the ride is above the park's central lake but it also makes a loop in front of the Shark Encounter® attraction.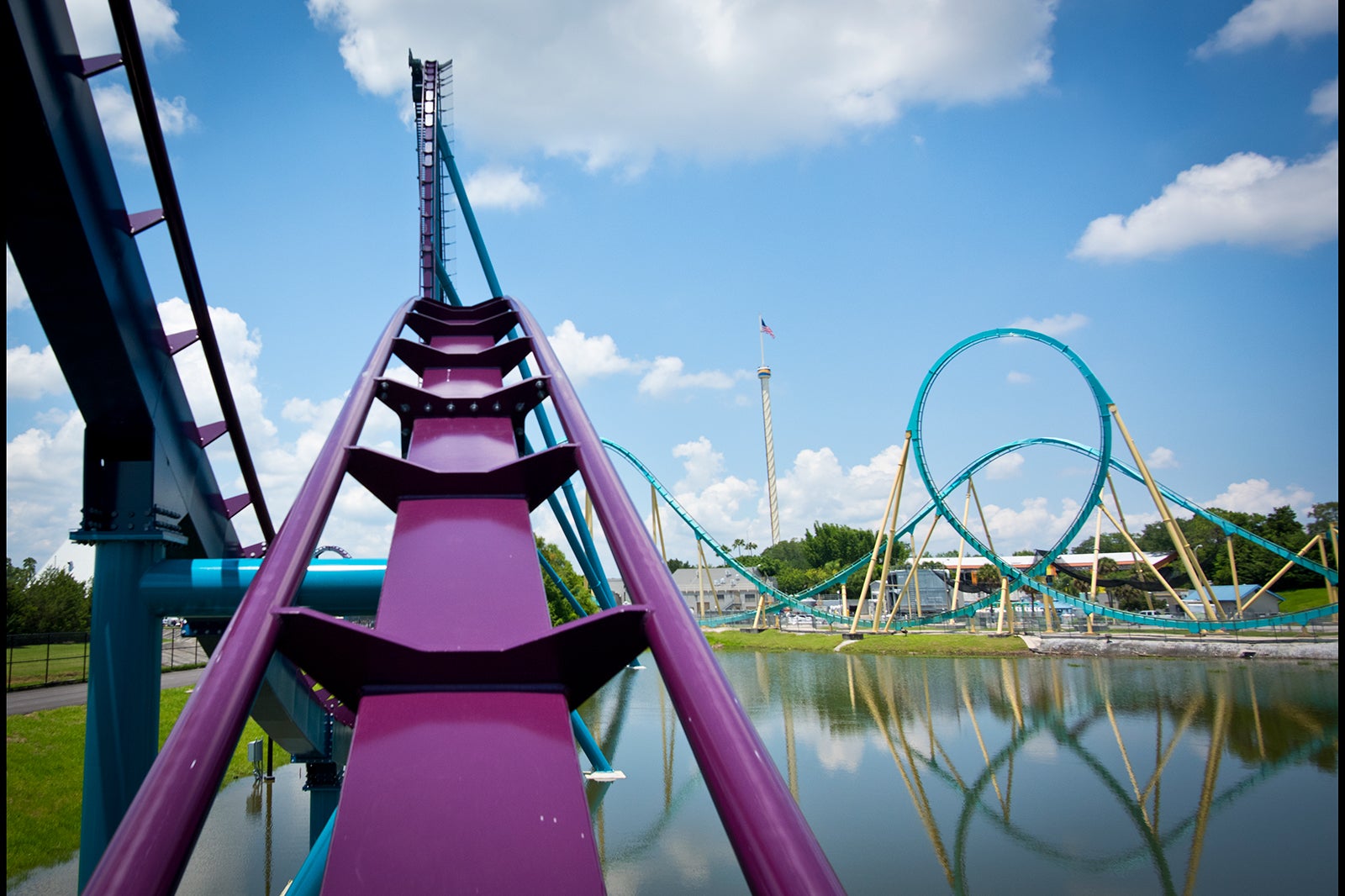 Mako Roller Coaster at SeaWorld Orlando
Location: SeaWorld Orlando, 7007 Sea World Dr, Orlando, FL 32821, USA
Phone: +1 407-545-5550
Back to top