Manta® Rollercoaster at SeaWorld® Orlando is one of the best theme park rides in the world. The only flying coaster in Florida, this high-octane experience gives each rider the experience of what it's like to move like a manta ray. You'll slide, glide, fly, and experience 4 head-first, face-down, inverted nose dives.
Manta Roller Coaster at SeaWorld Orlando - one of the highlights of 9 Best Rollercoasters in Orlando (Read all about Orlando here)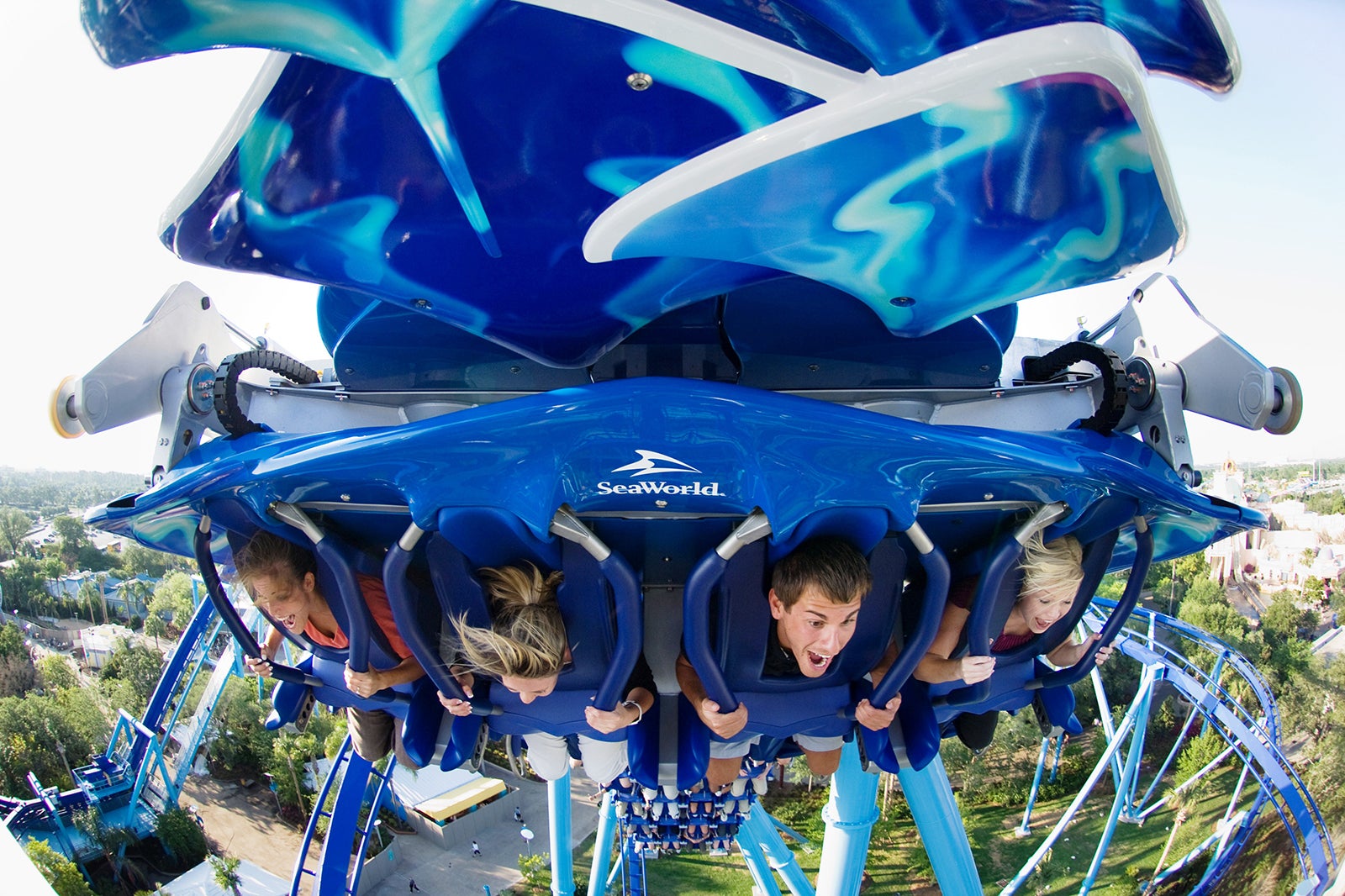 Highlights of Manta Rollercoaster at SeaWorld Orlando
The highlight of Manta® is the 270-degree turn with jets of water spraying against the side of the ride to simulate diving through the aquarium. You get to look through the aquarium while waiting to get on the ride. It's beautifully set up and a truly thrilling experience that you do not want to miss.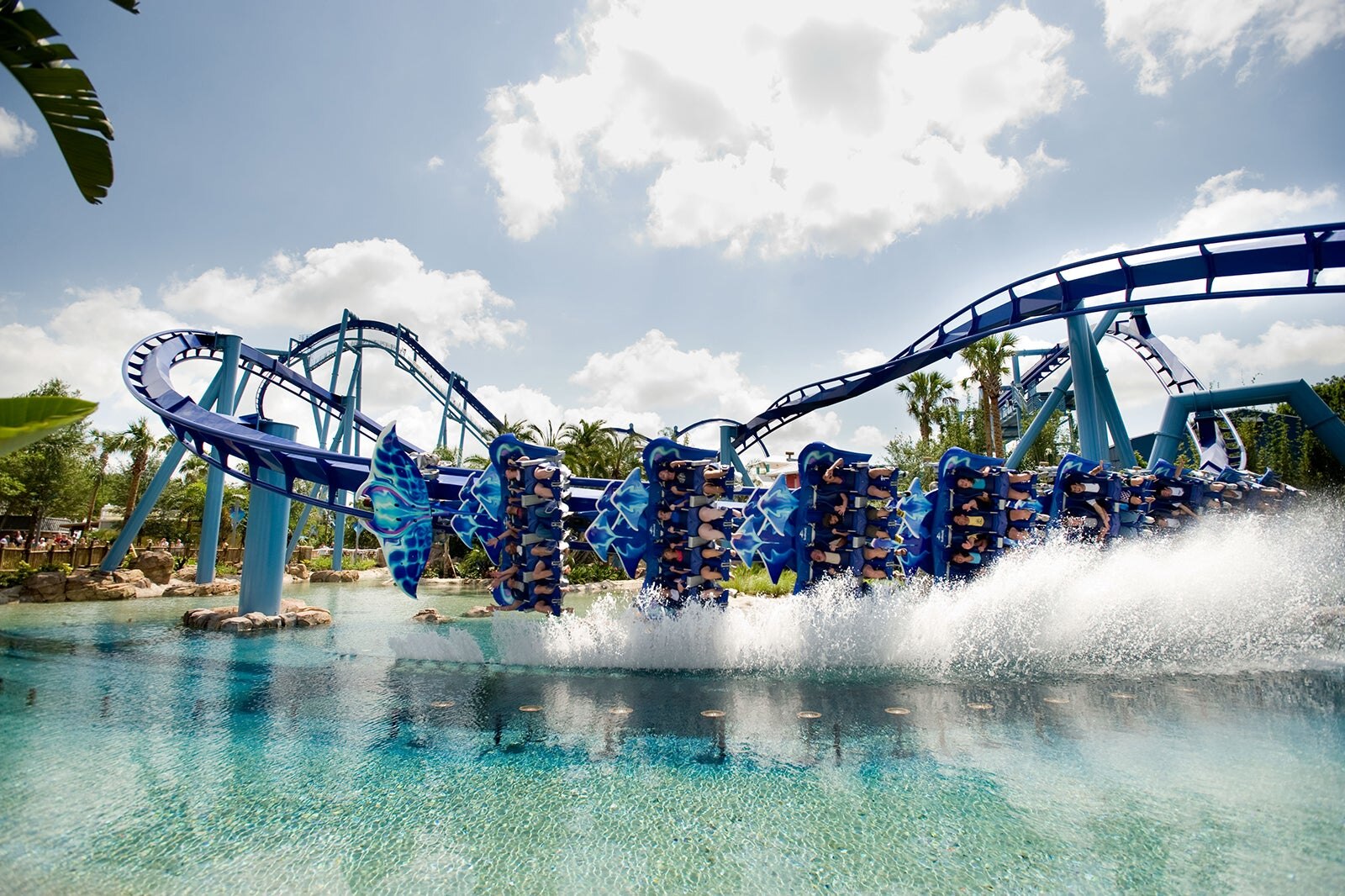 The rollercoaster is 140 feet tall, with a maximum drop of 113 feet and a maximum speed of 56 mph. The track is smooth, which gives each rider the sensation of flying for 2 minutes and 36 seconds. Manta® is in the SeaWorld Theme Park Orlando. You'll need to purchase a full ticket if you want to experience the thrill of the ride.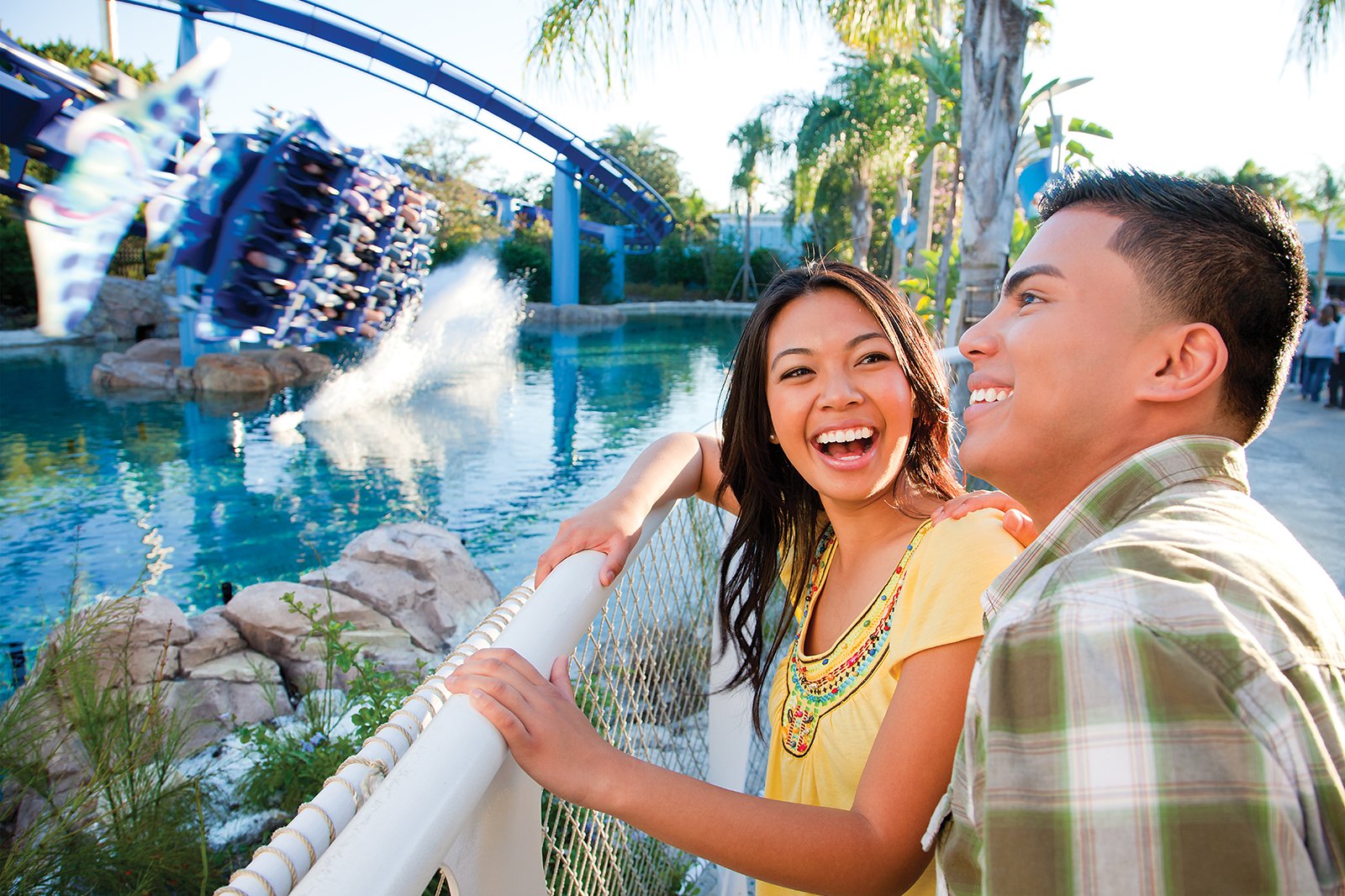 Manta Roller Coaster at SeaWorld Orlando
Location: SeaWorld Orlando, 7007 Sea World Dr, Orlando, FL 32821, USA
Phone: +1 407-545-5550
Back to top