10 Mistakes People Make When Visiting New York City
Things to NOT Do in New York
This guide comprises common mistakes people make when visiting New York City for the first time. New York is packed with interesting things to see and do, with a huge range of experiences to be had. However, such a massive, busy, and unique place can be confusing for first-time visitors.
Most of the mistakes people make when visiting New York City are ultimately harmless – at worst, you'll maybe not get the most out of your time in the Big Apple. However, others could potentially cost a lot of time and money and result in some big disappointments, so it pays to do some research before you arrive. We've done some of it for you here. Follow us through a list of the common blunders that you should avoid on your first trip to the Big Apple.
What are the common mistakes people make when visiting New York City?
1
Not using the subway
And not learning how to in advance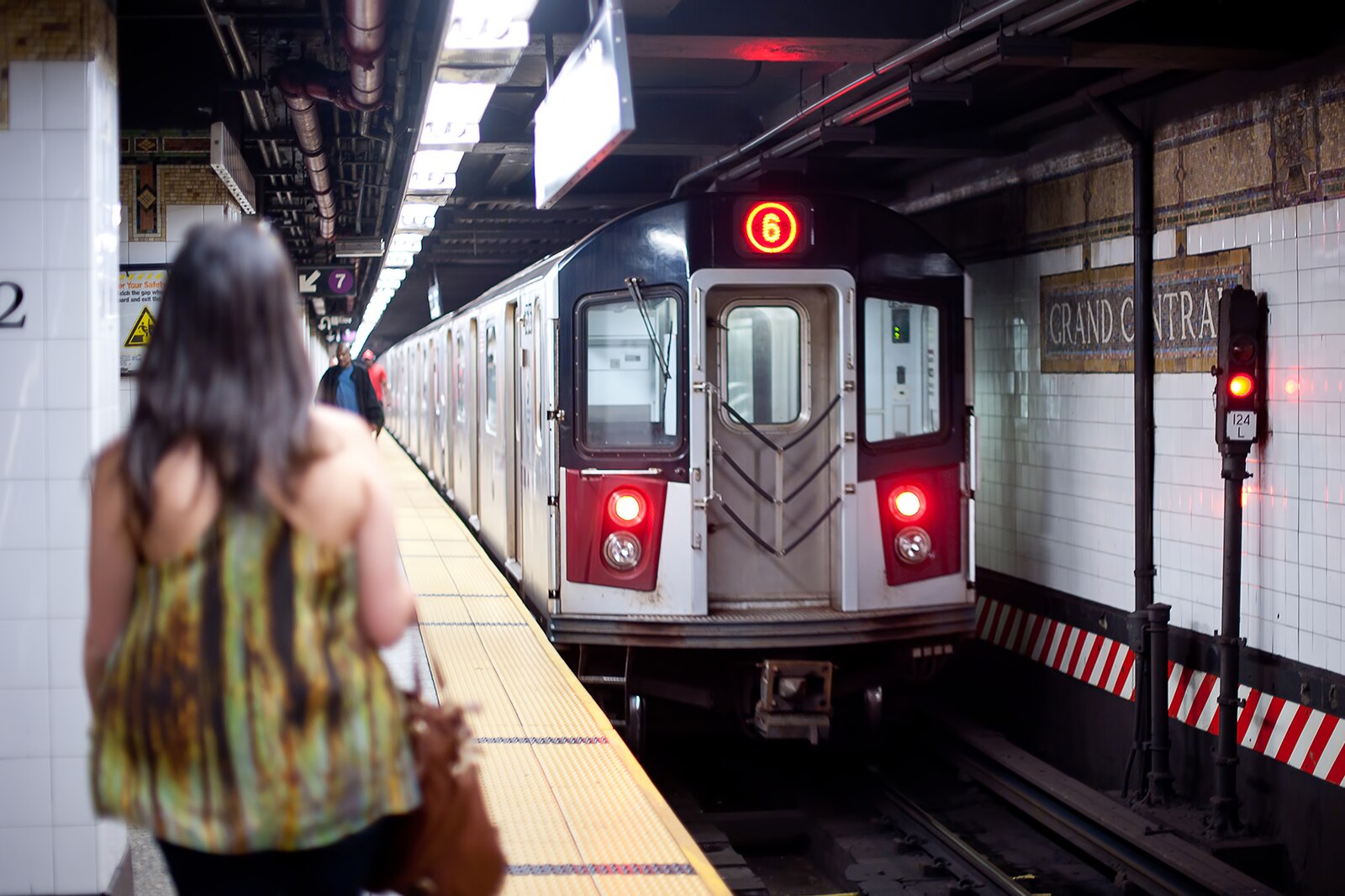 New York's yellow cabs are iconic for many reasons, but they are not famous for being either quick or cheap. It's not unusual to see first-time visitors to the Big Apple lose hours of their precious holiday time stuck in rush hour traffic. The subway is much faster and cheaper, though it isn't without its faults. Another common error made when visiting New York is not doing some research on how the ticketing system works, which is a little unusual. You pay $3 for a SingleRide ticket, which is valid for 1 journey within 2 hours of purchase, but you can save a little by getting a MetroCard from the station. Pro tip: get an unlimited 7-day pass to save even more money, as well as the time and confusion of buying tickets each time.
2
Not using the hop-on hop-off bus
Convenient and informative
Hop-on hop-off buses are a great way to easily get around all of the major sites of a city, including New York. It saves you having to figure out the public transport network or deal with the expense of taking a taxi. You can get a 1-day ticket covering Manhattan for about $40, but there are plenty of other routes and ticket options available. You also get the benefit of a tour guide providing interesting insights and details along the way – something you definitely don't get on the subway.
3
Only eating at chain restaurants
And then complaining about the food
New York has a truly mind-boggling number of restaurants, serving a stunning range of cuisines. However, some visitors go straight for the familiar names – the big international brands like McDonald's and Pizza Hut – and are then confused about why people rave about the dining scene here. Try some of the small local joints such as The Meatball Shop or Dos Toros, just to name a few, for a true taste of America. The same goes for shopping: by all means, hit the big brand stores, but don't neglect the little local boutiques if you want to find something really interesting and unique.
4
Underestimating how much walking you're going to do
Bring some comfortable shoes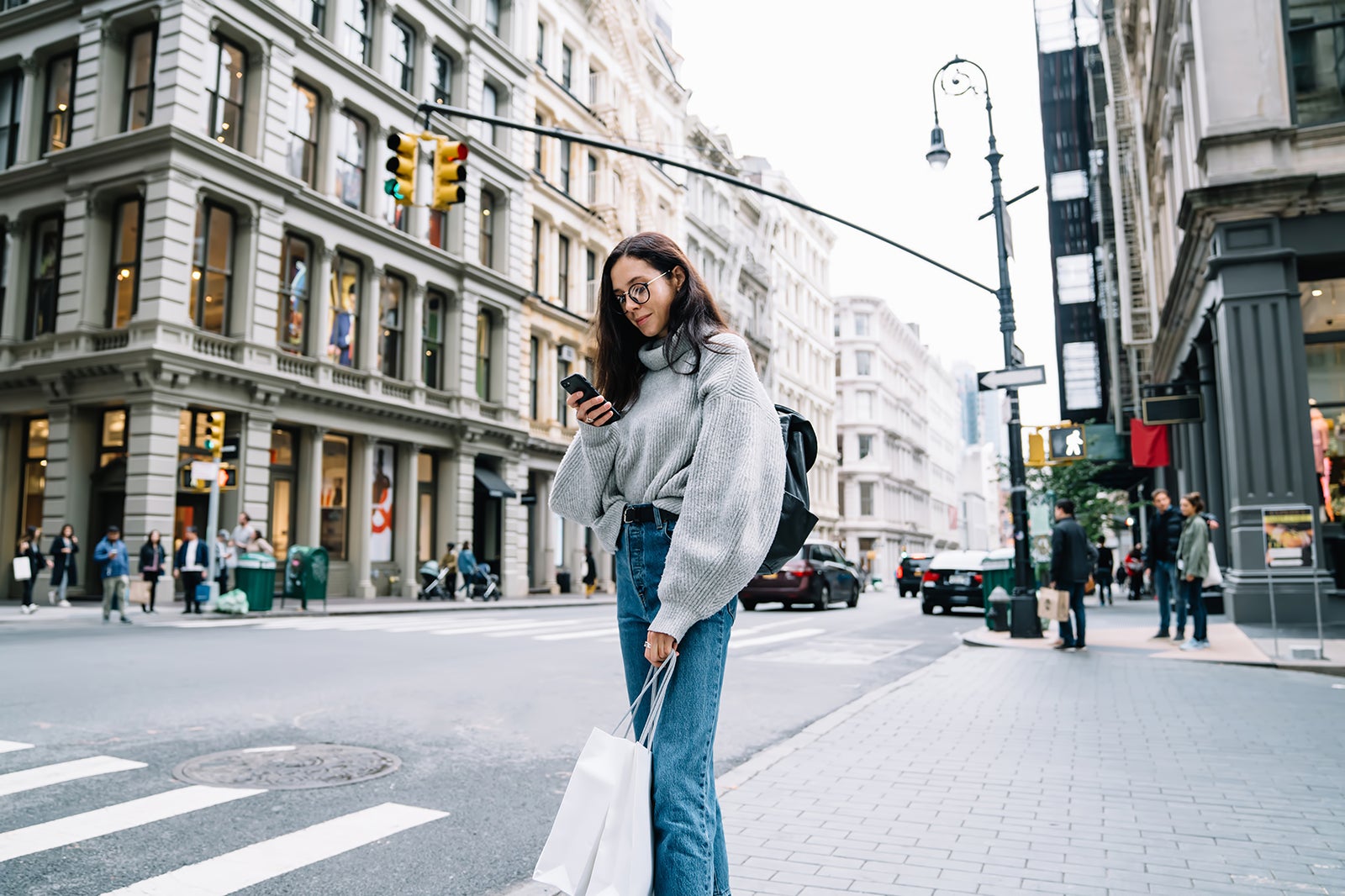 While the subway and buses will help you cover the longer distances, you should expect to clock up quite a few miles while walking around museums, shops and between nearby attractions in New York. With traffic and taxi prices being what they are, it's always preferable to walk the few blocks over to the next item on your itinerary, but those few blocks all add up and, with even more time spent on your feet waiting in queues, it really pays to wear comfortable shoes for days spent exploring the city.
5
Stopping in the middle of a busy sidewalk
It's why people think New Yorkers are rude!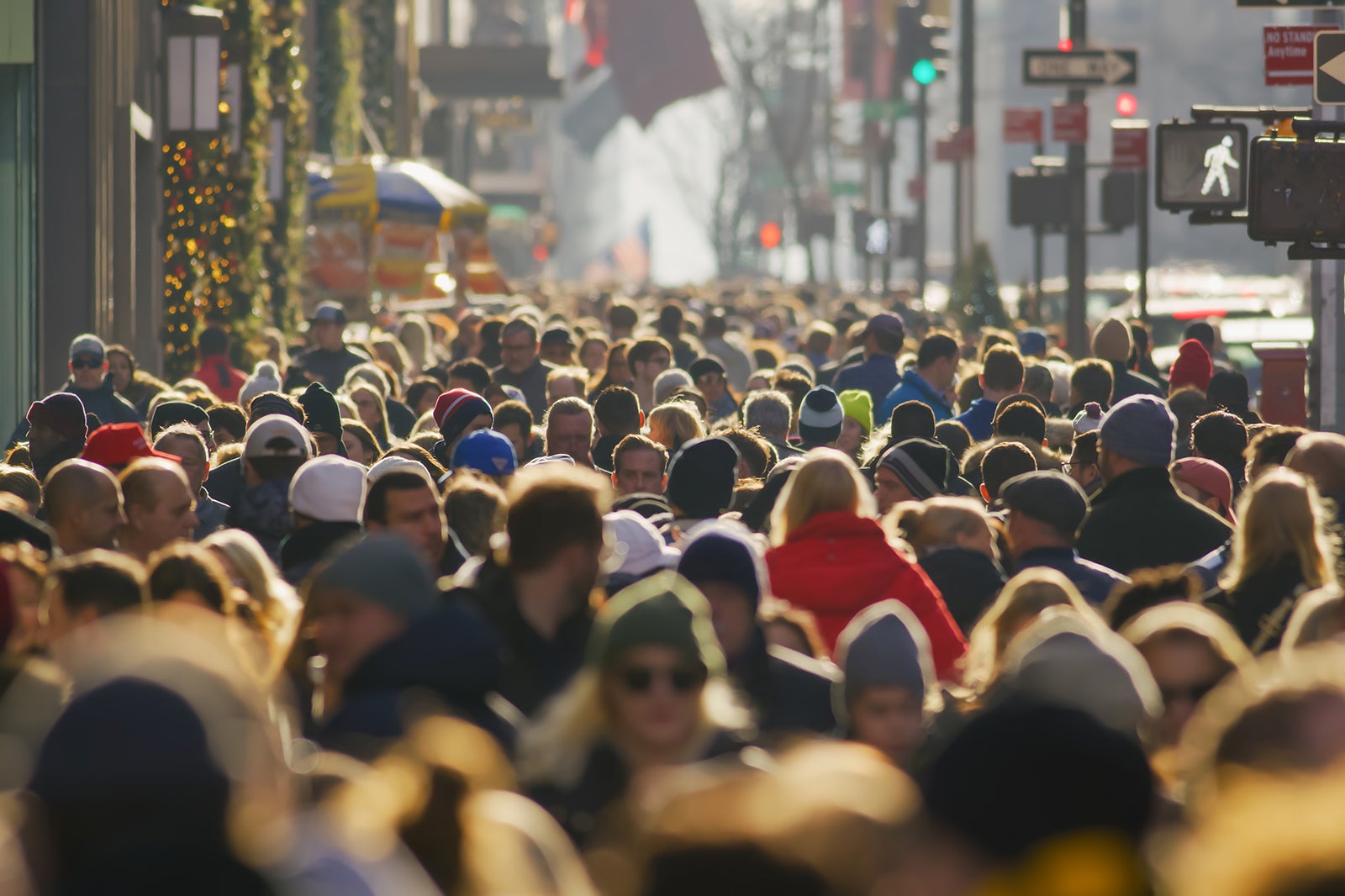 New Yorkers have a reputation for being rude and grumpy, but the reality is that most are very friendly, but also very busy. With walking being such a common way of getting around, tourists suddenly stopping in their tracks to admire the view and blocking the sidewalk gets to be really frustrating. This is also why many locals hate Times Square - it's right between the major transport hubs of the Port Authority Bus Terminal and Penn Station and it's always crowded with visitors, making it a really inconvenient obstacle for people working in the area.
6
Booking a hotel near Times Square for your whole stay
There's more to New York than Midtown
Midtown Manhattan certainly contains a good number of the best-known sights in New York City, including Times Square, the Empire State Building and Broadway. However, few New Yorkers think of it as the 'real' New York. You'll find plenty of cheaper hotels in other areas of the city, as well as a greater choice of local shops and restaurants. The subway is a quick and cheap way of getting virtually anywhere in the city, so you really don't lose anything by not staying within walking distance of the top attractions.
7
Forgetting the suburbs
See more of the real New York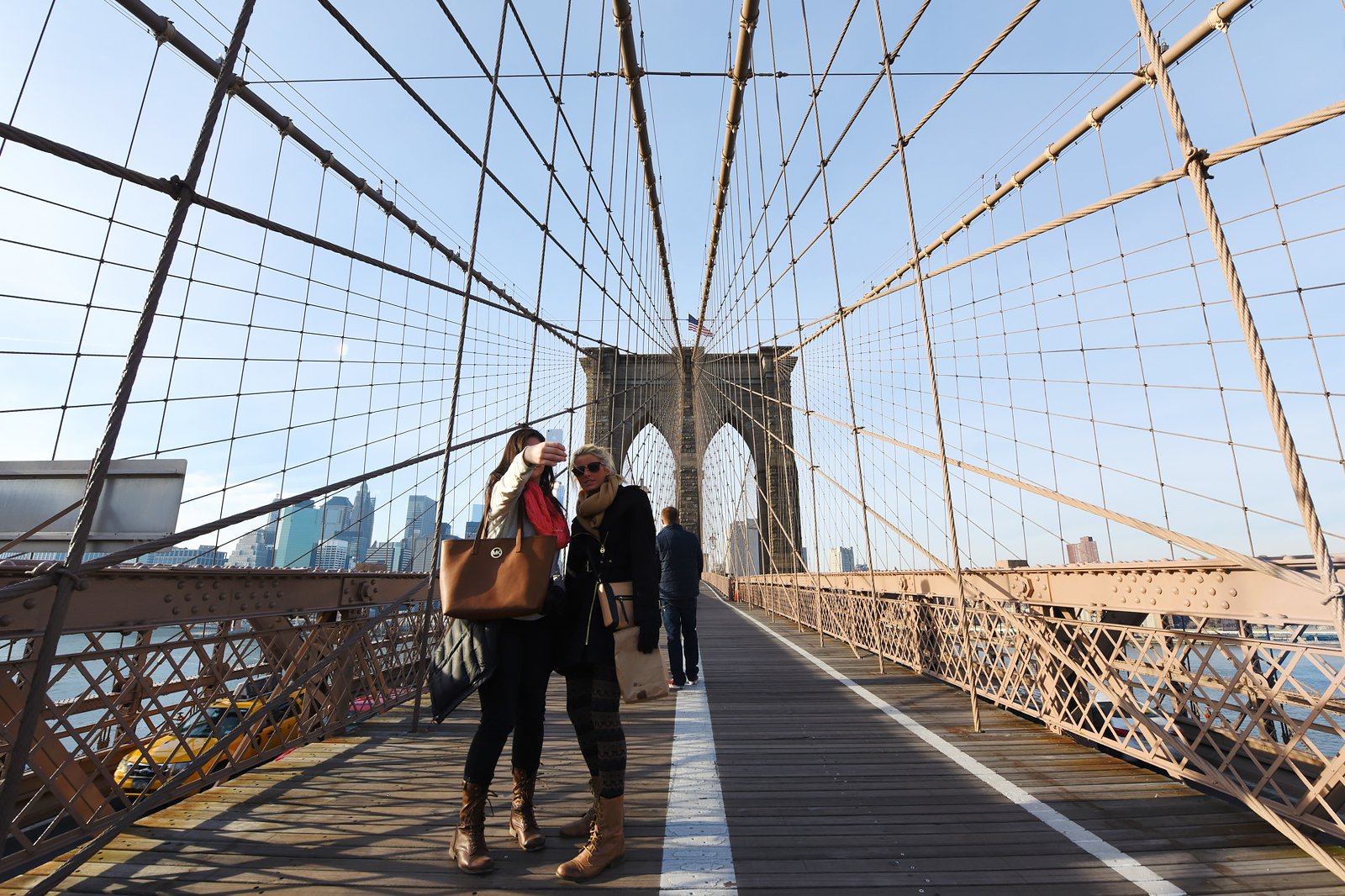 The outer boroughs of New York each have their own unique character and attractions. Brooklyn, in particular, deserves special mention. Just crossing the iconic Brooklyn Bridge is a good start and, on the other side, you'll get great views of the Statue of Liberty and the Manhattan skyline. While there are far fewer iconic places and attractions to see, you'll get a much more realistic impression of what life is like in the Big Apple. Don't try to visit all 5 boroughs in one go, though, unless you have about a month to spare.
8
Expecting to buy Broadway tickets at the box office
Plan ahead to guarantee a seat at a good price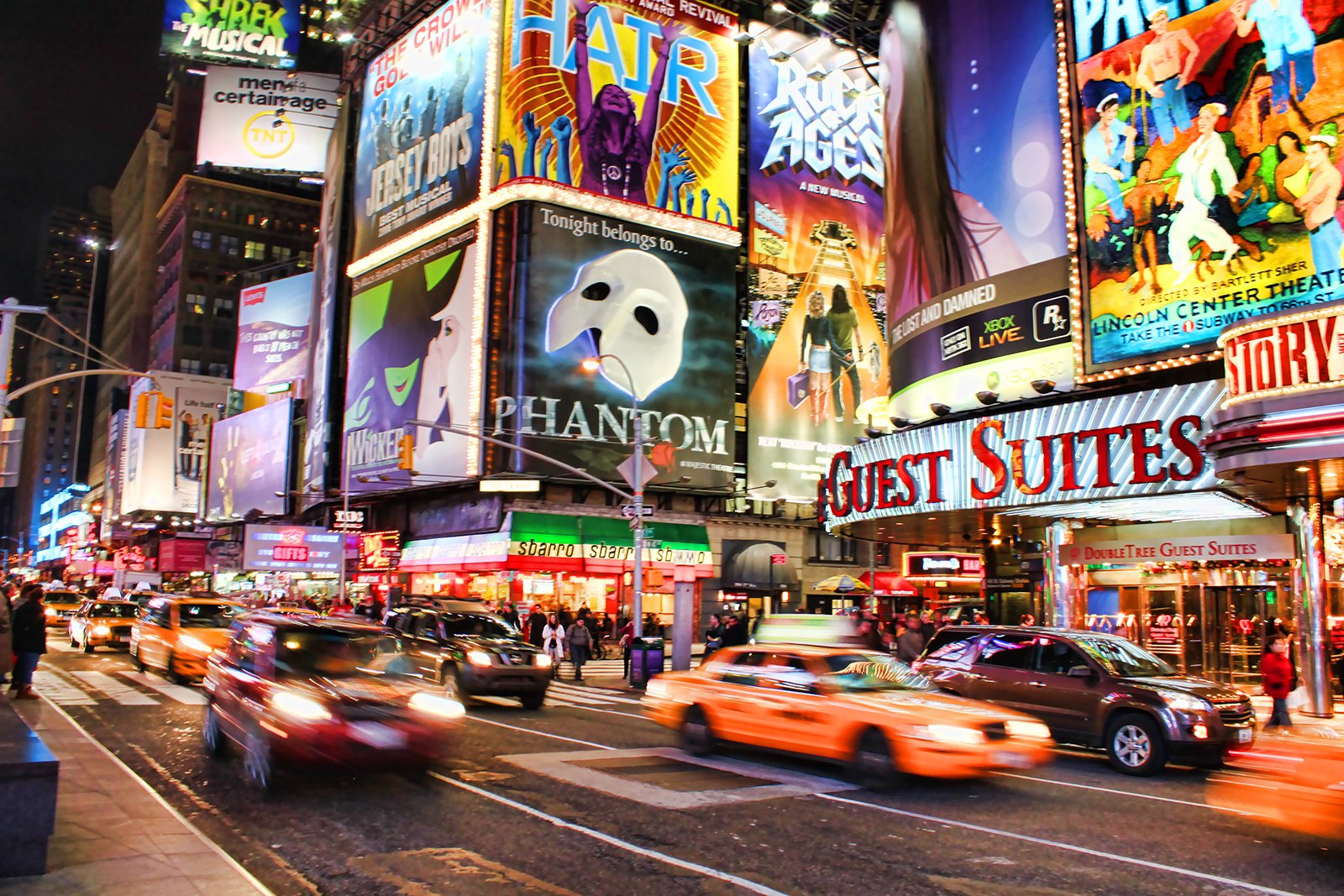 Broadway theatres and the shows which they regularly host are extremely popular, so those hoping to buy tickets to them on the day of the performance are almost guaranteed to be disappointed. Even if you do manage to find a seat available, the price you'll pay to occupy it will be staggering. With some of the really popular shows, there are daily lotteries for tickets, but your odds of winning are very low. Instead, the best idea is to book online well in advance.
9
Not tipping properly
Who to tip and how much?
In most places around the world, a tip is an optional bonus given for good service. In the US, tipping is so engrained in the culture that it's effectively mandatory. The bit that often confuses visitors to New York is exactly who should be tipped and by how much. As a general rule, you only tip those who provide a service, such as waiters, taxi drivers and hairdressers. Giving between 15 and 20% of the value of the bill will usually be met with a smile. If a hotel porter helps you carry some especially heavy bags, the usual tip is $5 per bag. It's normal to give bar staff $1 per drink.
10
Underestimating the winter weather
Expect freezing temperatures and strong winds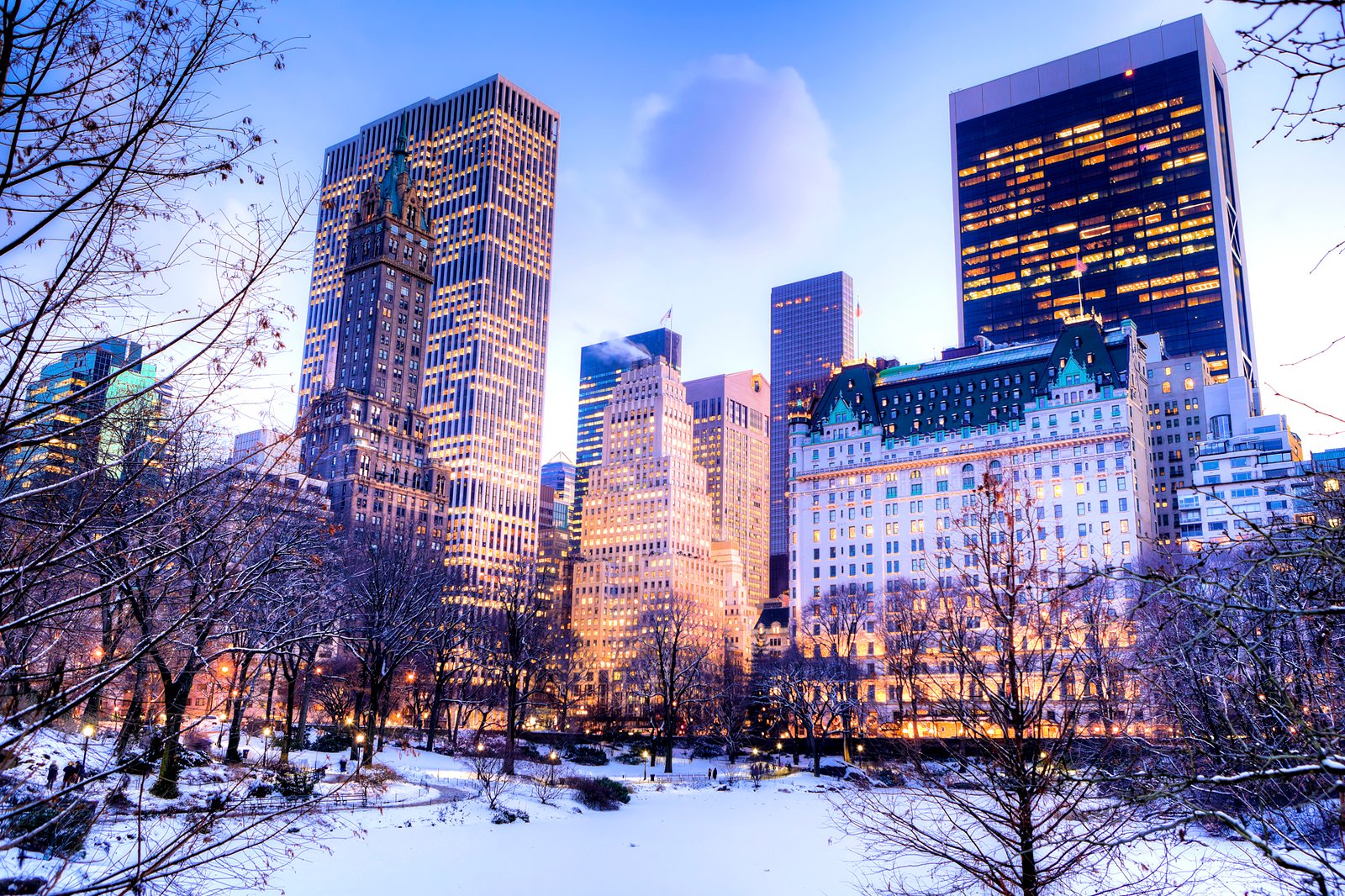 New York may be at roughly the same latitude as Portugal, but the climate is anything but Iberian. During winter, cold air and currents come right down the Canadian coast from the Arctic Ocean, bringing average temperatures around the 0°C level, as well as storms that can dump about 6 inches of snow on the city streets. You can expect strong, biting winds, too. It's generally better to visit in the warmer months but, if you really want to come in winter, be sure to bring plenty of layers and a good pair of boots.
Back to top