Monterey Travel Essentials
Useful Information to Help You Start Your Trip to Monterey
Our Monterey Travel Essentials lays out the essential information you need to help you plan your trip to one of the most popular destinations in California, USA. No matter how frequently you travel, some questions will always need answers: What's the weather like? How can I get from Monterey Regional Airport (MRY) to my hotel? What currency and type of plug do I need?
We have all these answers plus other basic info about the best time to go, getting there, getting around, and a few useful travel tips. You'll also learn about the most popular landmarks in Monterey such as Monterey State Historic Park, the Old Fisherman's Wharf, and San Carlos Cathedral. It's all compiled in this Monterey Travel Essentials. After going through this short and easy-to-read guide, you'll be a little more prepared to start your trip to Monterey.
1
When is the best time to travel to Monterey?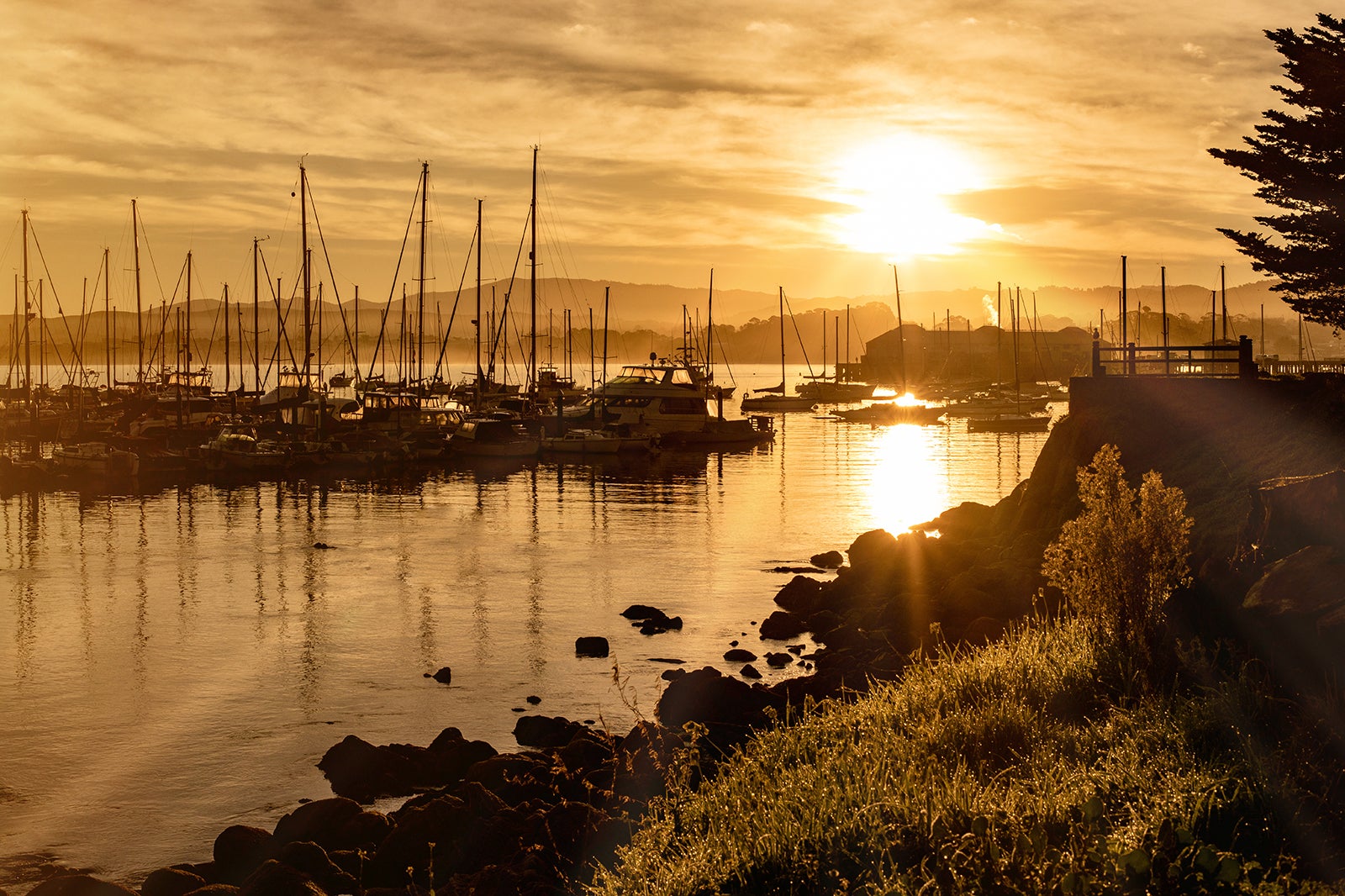 Regulated by the Pacific Ocean, Monterey has a cool-summer Mediterranean climate which brings mild winters and cool, often foggy summers. Average temperatures range from 50°F in winter to 60°F in summer.
Monterey has an average number of 70 rainy days per year. You can expect around 10 rainy days per month in December–March, around 6 in April and November, and less than 4 rainy days in May–October.
Curiously, September, October, and June are often warmer than July–August. The peak season runs from June to September, when you can expect more crowds and higher accommodation rates. It's best to book a few months ahead if you plan to visit Monterey at this time of the year. Note that temperatures can be chilly in summer, especially at night.
The best times to visit Monterey are April-May and October-November. The periods right before and after the peak season usually offer better accommodation rates and pleasant weather conditions – although expect a bit more rain in late autumn.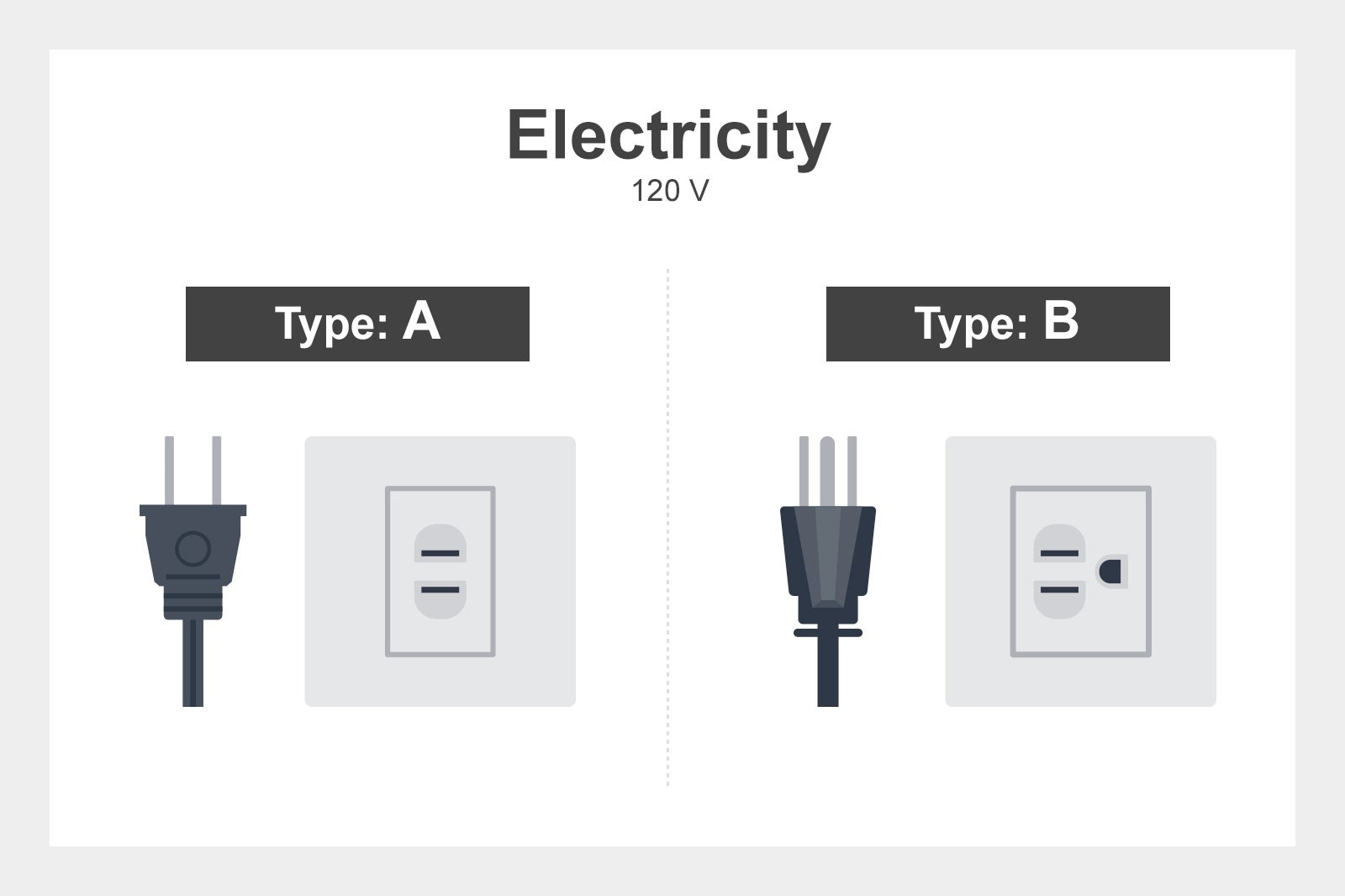 Plug type: A and B
Electricity: 120 V
Currency: United States Dollar (US$)
International dialling code: +1 831
Emergency telephone number: 911
3
How to get to my hotel in Monterey?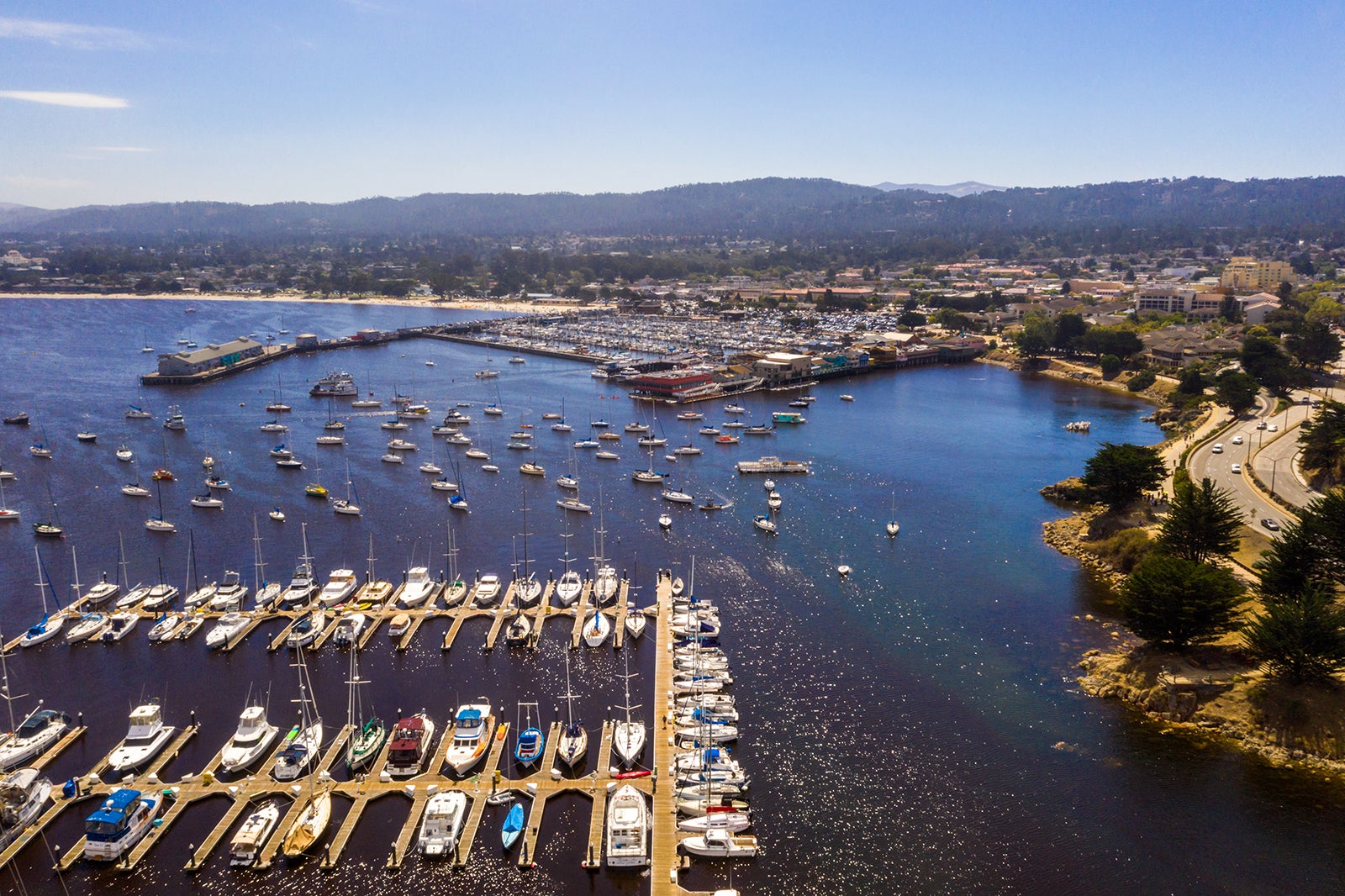 Monterey Regional Airport is the main arrival hub to the Monterey Peninsula. It lies 3 miles east-southeast of downtown Monterey.
You can also reach Monterey by train and/or bus. The closest Amtrak railway station is in Salinas, 15 miles away. If you travel on a budget, you can get to Monterey by Greyhound bus. Salinas is also home to a Greyhound bus station. Both Amtrak and Greyhound bus stops can be found in Monterey.
Monterey Regional Airport (MRY)
Formerly known as Monterey Peninsula Airport, Monterey Regional Airport is a public domestic and international commercial airport. It has 2 runways and 1 terminal. It's served by Alaska, Allegiant, American, and United airlines. The ride from the airport to Monterey usually takes around 10 minutes.
Wi-Fi service is unlimited and free inside the terminal building. A good choice of ground transport options is available for you to get to Monterey from the airport according to your budget:
Associated Taxi, Salinas Yellow Cab, and 4 more are the taxi companies under contract to pick you up at Monterey Regional Airport. Their prices are regulated by the Monterey County Regional Taxi Authority.
Rideshare services – Uber and Lyft – are allowed to operate at the airport.
The Monterey-Salinas Transit (MST) runs regular bus lines that serve Monterey and the peninsula.

Major rental car agencies can be found on the first floor of the terminal building, next to the baggage claim.
Getting to Monterey by train and/or bus
The closest Amtrak-train and Greyhound-bus stations are both on Station Place in Salinas city centre, 15 miles east-northeast of Monterey. It's served by the Coast Starlight Amtrak route which links Seattle and Los Angeles. From here, you can reach Monterey by Amtrak or Greyhound bus, as well as taxi or rideshare.
4
How to get around Monterey?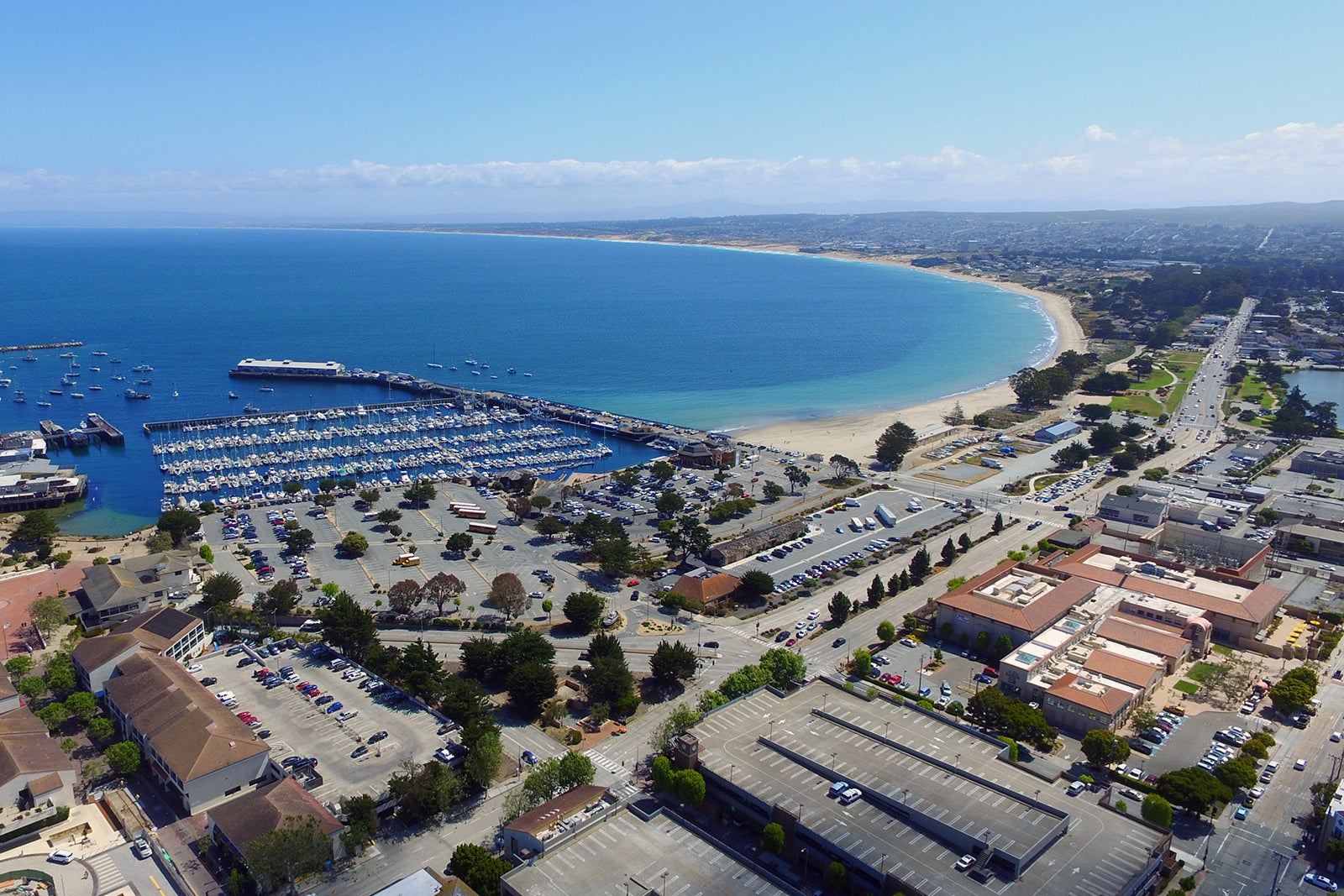 Travel tips
About a square mile in size, downtown Monterey is easily walkable. It's home to landmarks and attractions such as Cannery Row, the Old Fisherman's Wharf, and the Monterey State Historic Park Office, just to name a few. You'll also find a great choice of dining, shopping, and nightlife entertainment options. Run by the Monterey-Salinas Transit (MST), a free trolley known as the WAVE – Waterfront Area Visitor Express – is available for exploring Monterey city centre.
For longer distances, the most convenient option is a car rental. Taxis and more specifically rideshares are also popular.
Taking a taxi
Monterey offers plenty of choices for taxi services, from Central Coast Cab (+1 831-626-3333) to Yellow Cab (+1 831-333-1234) to Monterey Bay Taxi Cab (+1 831-687-8797), and many more. Taxis can also be flagged down on the street and often line up in front of hotels and major tourist attractions. The usual tipping for taxis is around 15-20% of the fare. Credit cards are accepted by most taxi drivers.
Uber and Lyft are the main ride-hailing apps used in Scottsdale. Their rates are slightly cheaper than standard taxicabs. They accept payments by credit card.
Travelling by public transport
The Monterey-Salinas Transit (MST) runs a bus network that covers 295 square miles in Monterey County. It features a fleet of over 130 vehicles that drive along over 30 routes.
MST also operates a very popular, free trolley service that links the main attractions within Monterey.
Various ticketing options are available. Fares are based on the length of the route. Money-wise, it's best to purchase a day or multi-day pass. Up to 3 children 46" tall and under ride free with a paying adult. Single tickets can be purchased on board the bus. Day- and week-passes can be purchased in MST offices and online.
Renting a car or a motorbike in Scottsdale
In California, foreigners can use their home country-issued driving license until it expires. Renting a car is a good option for getting around Monterey, especially if you plan to take a ride on California's Highway 1, the stunning Big Sur coastal road between San Simeon and Carmel, or visit other out-of-town attractions.
You can find car and motorcycle rental agencies in the city centre besides at the airport. Monterey is a car-friendly city; it hosts many parking lots, some of which are complimentary.
Is Monterey a bike-friendly city?
Hiring a bicycle is a cool way of getting around Monterey. From the Monterey Bay Coastal Recreation Trail to the Cachagua Loop, there are many biking trails for all skill levels. You can easily find maps of Monterey County's cycling trails on the internet.
You can hire a regular bike, an electric one, or a mountain bike at any of the multiple bike rental companies such as Big Sur Adventures (+1 831-244-0169), Epicenter Cycling (+1 831-920-1804), and Adventures By the Sea (+1 831-372-1807), just to name a few.
5
What are the main annual events in Monterey?
Pebble Beach Food & Wine
April
A high-end Epicurean rendezvous gathering top chefs and wine producers, featuring cooking demonstrations, wine seminars, "dining with the Michelin stars", as well as a golf tournament.
Where: Pebble Beach
Monterey Jazz Festival
September
Founded in 1958, the festival hosts 50 concerts featuring top jazz musicians from all over the world on the 3rd weekend of September. Alongside the music, expect panel discussions, exhibitions, food, and drinks.
Where: Monterey County Fairgrounds
Carmel Mission Fiesta
October
Held in a historic church that dates back to 1797, this event celebrates the Hispanic community of California with kids' activities, handcrafted products, raffle prizes, Mexican food, and live music.
Where: Mission San Carlos Borromeo de Carmelo
6
What are the main landmarks in Monterey?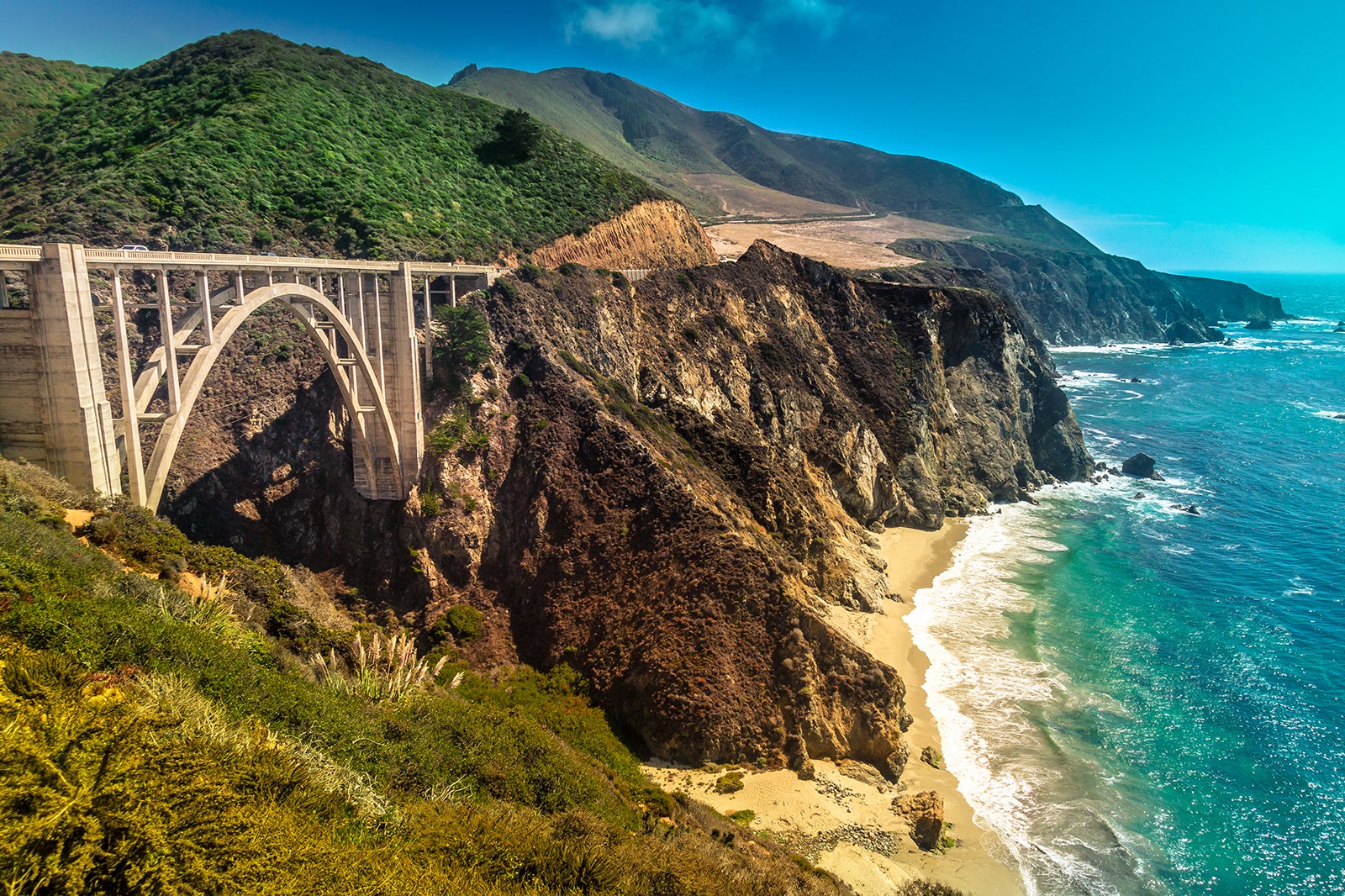 Monterey State Historic Park
Host to a medley of heritage buildings and curious adobe cottages, some of which date back to the mid-19th century. Among the highlights of the district is the Larkin House, thought to be the first 2-storey house ever built in California.
Old Fisherman's Wharf
A wooden jetty that's home to cafés and crab shacks, jutting into the Pacific Ocean from the side of Lighthouse Avenue. Dating back to 1860, it features buildings with traditional California-style painted-wood facades.
San Carlos Cathedral
Also known as the Royal Presidio Chapel, this cathedral is both the oldest stone building and oldest operating parish in California. Dating back to 1794, it stands on Church Street in downtown Monterey.
The Monterey Custom House
California's first designated historical landmark, built by the Mexican government in 1827. It's a Spanish Colonial-style adobe building that houses a museum filled with produces and items originally inspected by the 19th-century customs officers.
Back to top