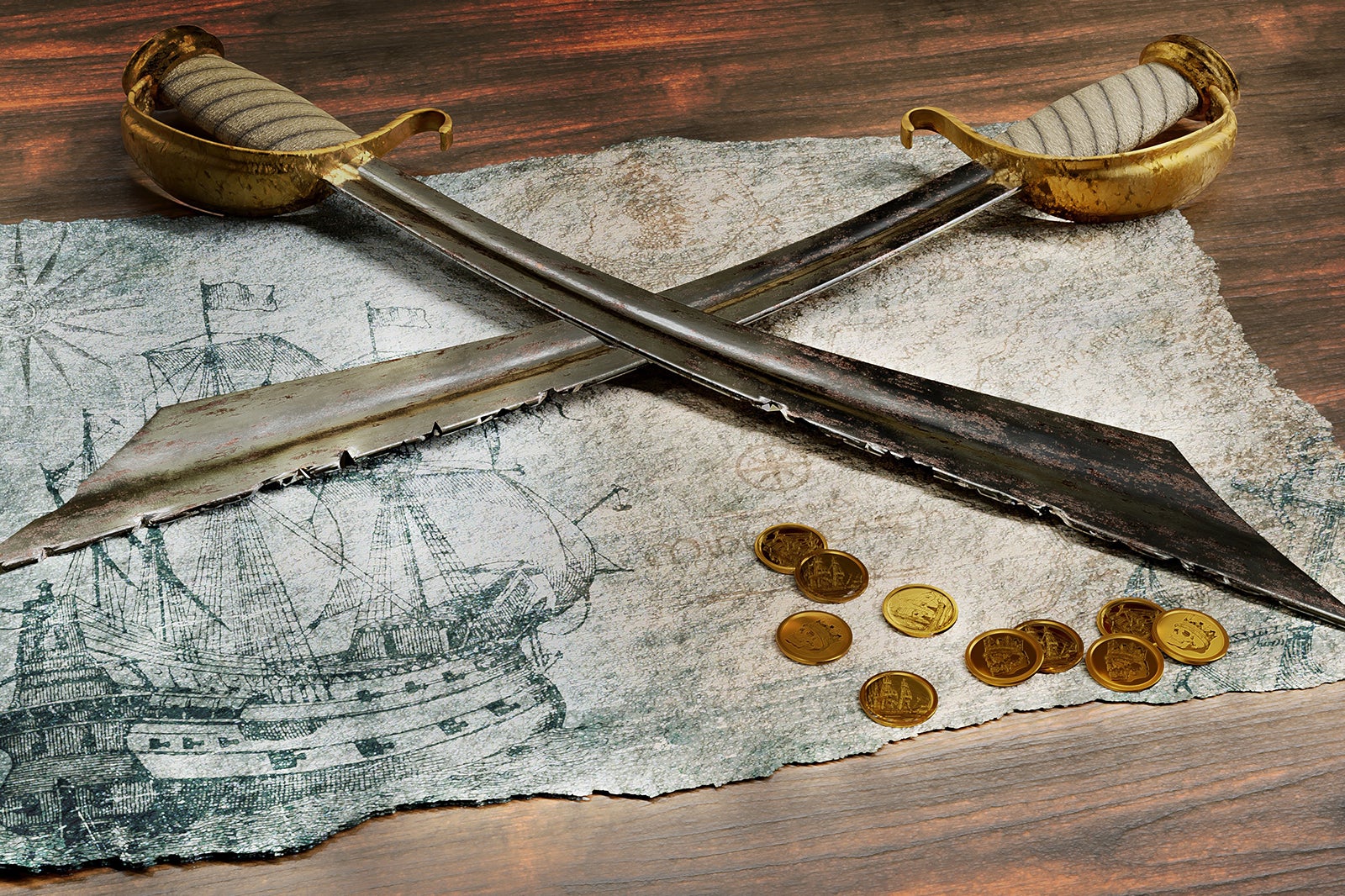 Pirate's Dinner Adventure Experience is a lively dinner show in Orlando that features the wild behaviour of a gang of playful pirates as you eat on a replica of an 18th-century ship that's anchored in an indoor lagoon. The family-friendly drama features pirates and maidens in a fun story that unfolds as you eat. It's located inside an incredible 46-ft-long and 18-ft-wide Spanish galleon, with 40-ft masts on the outside. As you step onboard, your experience of a pirate's life begins in the lagoon showroom featuring 6 sections.
Pirates Dinner Adventure Orlando - one of the highlights of 5 Best Dinner Shows in Orlando (Read all about Orlando here)
Highlights of Pirate's Dinner Adventure Experience
Every guest sits with their team, featuring a pirate mascot for you to support throughout the show. The performers sing, dance, act and perform crazy stunts as the lagoon lights up with pyrotechnics and cannons – Pirates Dinner Adventure Orlando really is a show to remember.
You get to enjoy healthy servings of tasty food, with kids' options available. The 3-course meal includes a salad or soup to start, roast chicken, pot roast or a vegetarian option for mains, and a sponge cake for dessert. During the show, complimentary soft drinks and beer are served.
Ticket prices vary depending on the type of package you choose. Standard dinner and show tickets for adults usually start from $67.95 and $41.45 per child (aged between 3 and 12). Weekday shows start at 7.30pm, while weekend showings are at 6pm and 9.30pm.
Pirates Dinner Adventure Orlando
Location: 6400 Carrier Dr, Orlando, FL 32819, USA
Phone: +1 407-206-5102
Back to top