Skeletons: Museum of Osteology in Orlando is the largest skeleton museum in the US. This museum was started by a family in Oklahoma. According to the owner, Jay Villemarette, his fascination with skulls and skeletons started when he was 7 years old when he found an animal skull in the woods. He collected them in his free time and introduced his wife, Kim, to his passion. Jay and Kim wanted to share their passion and opened the only 2 skeleton museums in America.
Skeletons: Museum Of Osteology - one of the highlights of 53 Best Things to Do in Orlando and 16 Great Museums and Galleries in Orlando (Read all about Orlando here)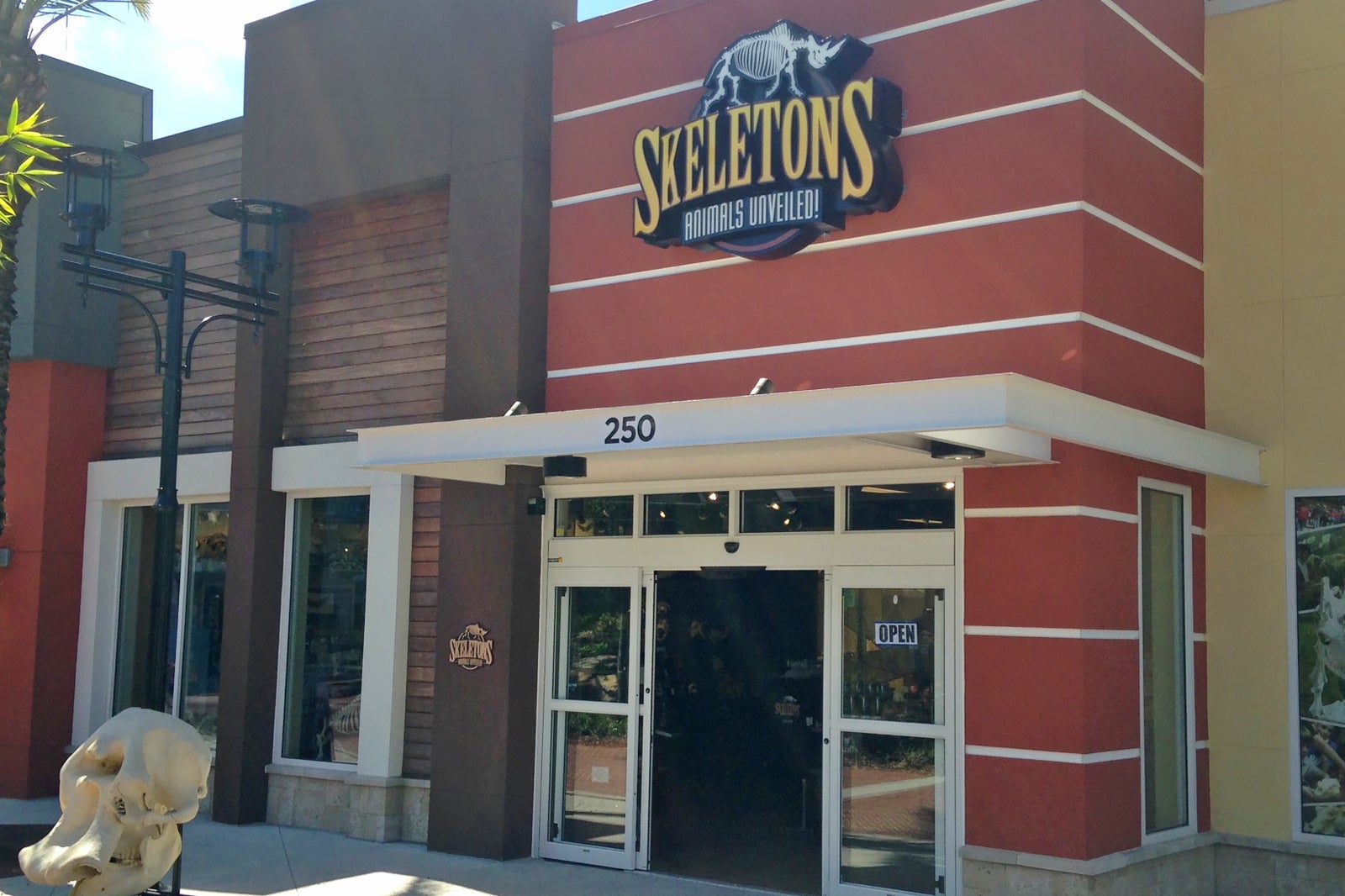 Highlights of Skeletons: Museum of Osteology
Orlando's Skeletons: Museum of Osteology has over 40 exhibits of nearly 500 real skeletons from around the world. Don't worry – all animals in the exhibit died of natural causes. Some of the skeletons in the museum took up to 500 hours to collect, clean, and display.
You'll see large skeletons like elephants, down to tiny birds and mice. Learn about geographical areas and engage in interactive displays. There is even an exhibit of dermestid beetles, which thoroughly remove dried tissue from skeletons.
Find one-of-a-kind items, souvenirs and novelty gifts at Skeletons: Museum of Osteology's onsite gift shop. This science-packed store has something for every age. Tickets cost around $20 for adults and $13 for minors. It's free for children below the age of 3.
Skeletons: Museum Of Osteology
Location: ICON Orlando 360, 8441 International Dr Suite 250, Orlando, FL 32819, USA
Open: Daily from 10am to 10pm
Phone: +1 407-203-6999
Back to top