The Greek Theatre is an outdoor amphitheatre in Griffith Park that hosts concerts and other performances on a stage modelled on a Greek temple. The large amphitheatre is owned by the city of Los Angeles and can accommodate up to 5,900 guests.
This theatre was opened in 1930, but during its early years was used as a World War II barracks site, so you'll find decades of history here along with stunning live performances. The location was specifically chosen for the natural acoustics provided by the deep canyons of the park.
The Greek Theatre in Los Angeles - one of the highlights of 10 Best Theatres in Los Angeles (Read all about Los Angeles here)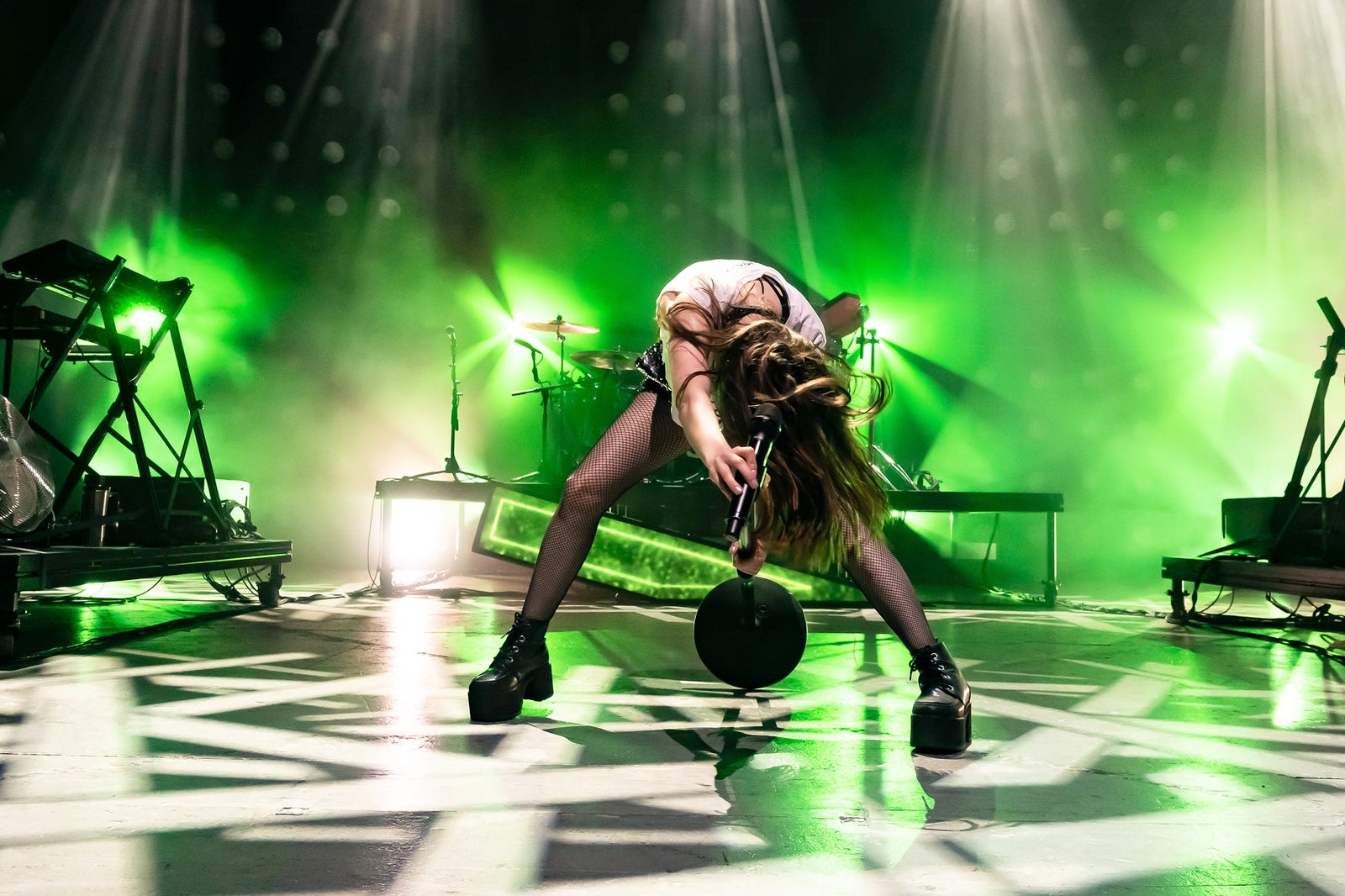 The Greek Theatre highlights
Despite being an outdoor theatre, the seats here are remarkably comfortable and in top condition. You'll even find a section for premium seating, where the seats are more spaced out than the rest and come with barriers and tables that let you relax with your group and enjoy some food along with the show.
The food served here is surprisingly varied, yet it all offers delicious satisfaction. You'll find salads, burgers, fries, tacos, and salmon, amongst others. Don't forget to check out the extensive drink list for your choice of wines, cocktails, and craft beers.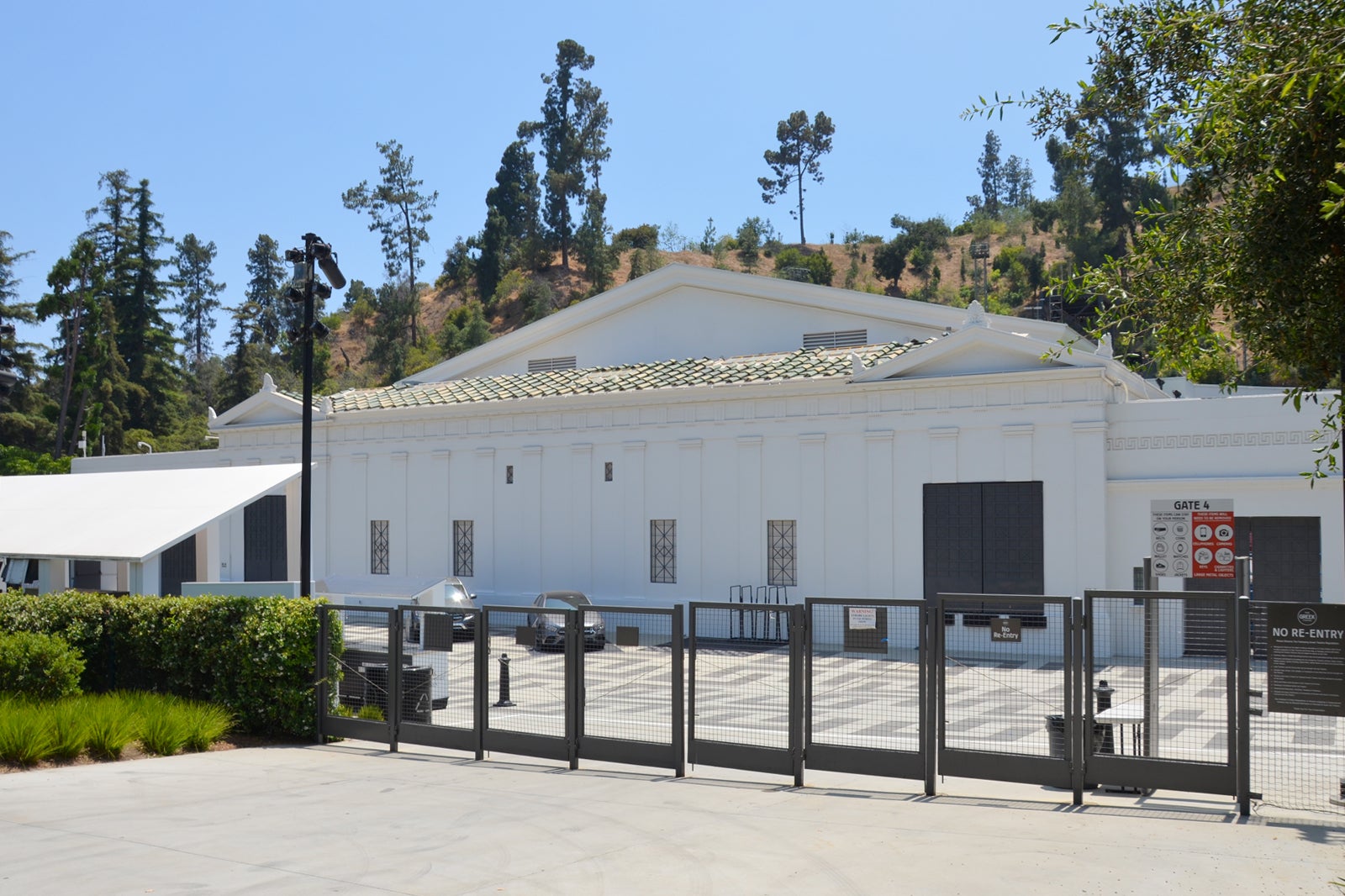 Good to know when visiting The Greek Theatre
The Greek Theatre is an increasingly popular venue, so if you're looking to snag some premium seats, you'll need to book far in advance. They often sell out fairly soon after an event is announced.
Given the theater's location in Griffith Park, you'll find yourself by a variety of other attractions. The Griffith Observatory is just a short distance to the west, while numerous hiking trails can be found throughout the area. If you're seeing a show at the theatre some evening, spending the day at the park beforehand can make for an unforgettable experience.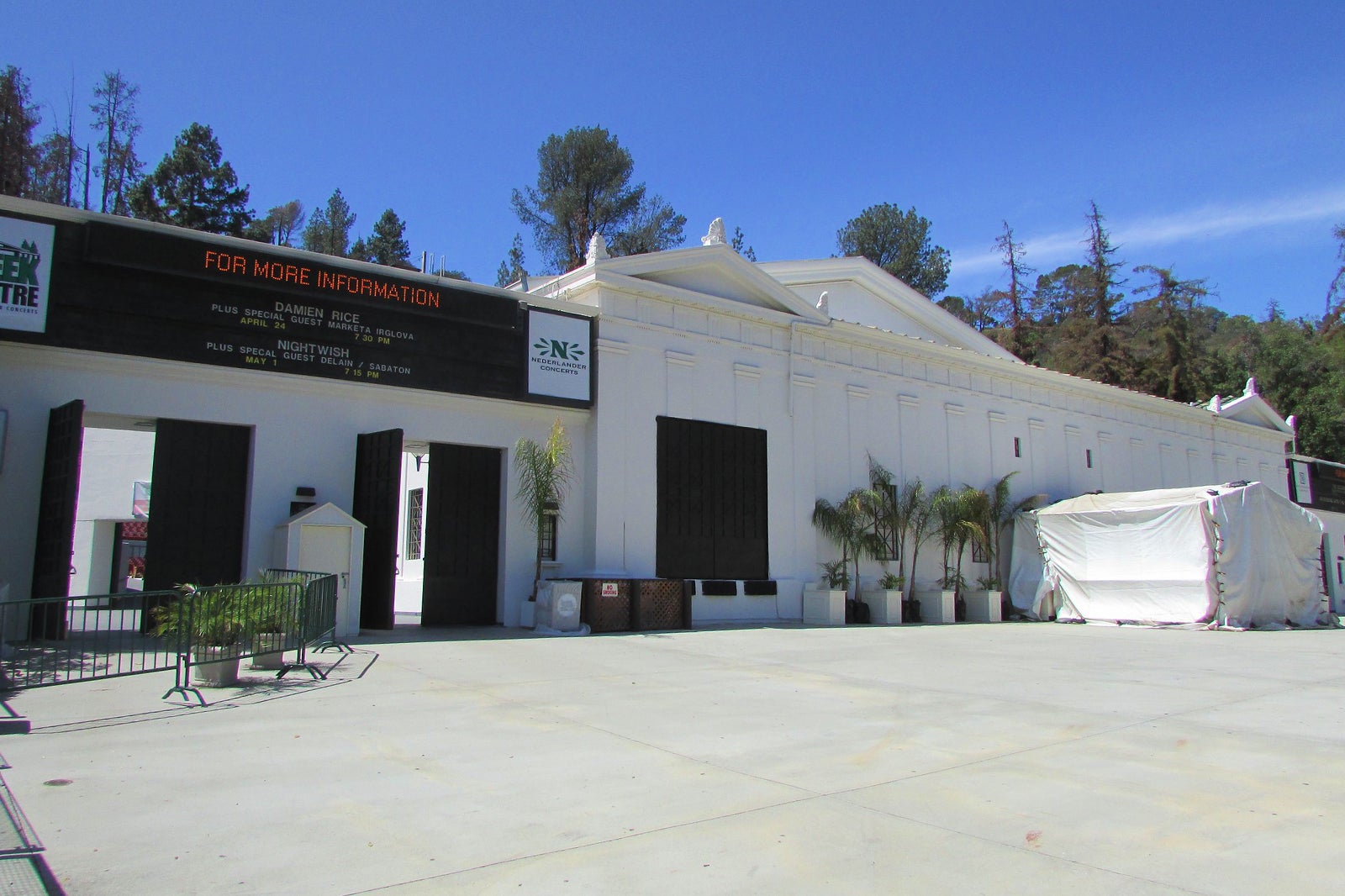 The Greek Theatre in Los Angeles
Location: 2700 N Vermont Ave, Los Angeles, CA 90027, USA
Open: Most shows begin at 7 pm
Phone: +1 844-524-7335
Back to top