The Grove is a sprawling outdoor shopping hub in Los Angeles that lets you shop under the year-round California sunshine. The sensation of walking into the mall is like entering a theme park – there's just so much to do and see. It's a wonderful place not only for shopping and eating but also for passing the time with family and friends.
Some of the must-visit shops here include Anthropologie, Barnes & Noble, Apple, Coach, and Nordstrom. You'll certainly find something to take home. But there's so much more than just shopping at The Grove. Make sure to stay for a light show at the fountains display – a cool photo op. And with a 14-screen film complex nearby, it's easy to watch an entire day go by.
The Grove in Los Angeles - one of the highlights of 10 Best Shopping Malls in Los Angeles and 10 Best Shopping Destinations in the USA (Read all about Los Angeles here)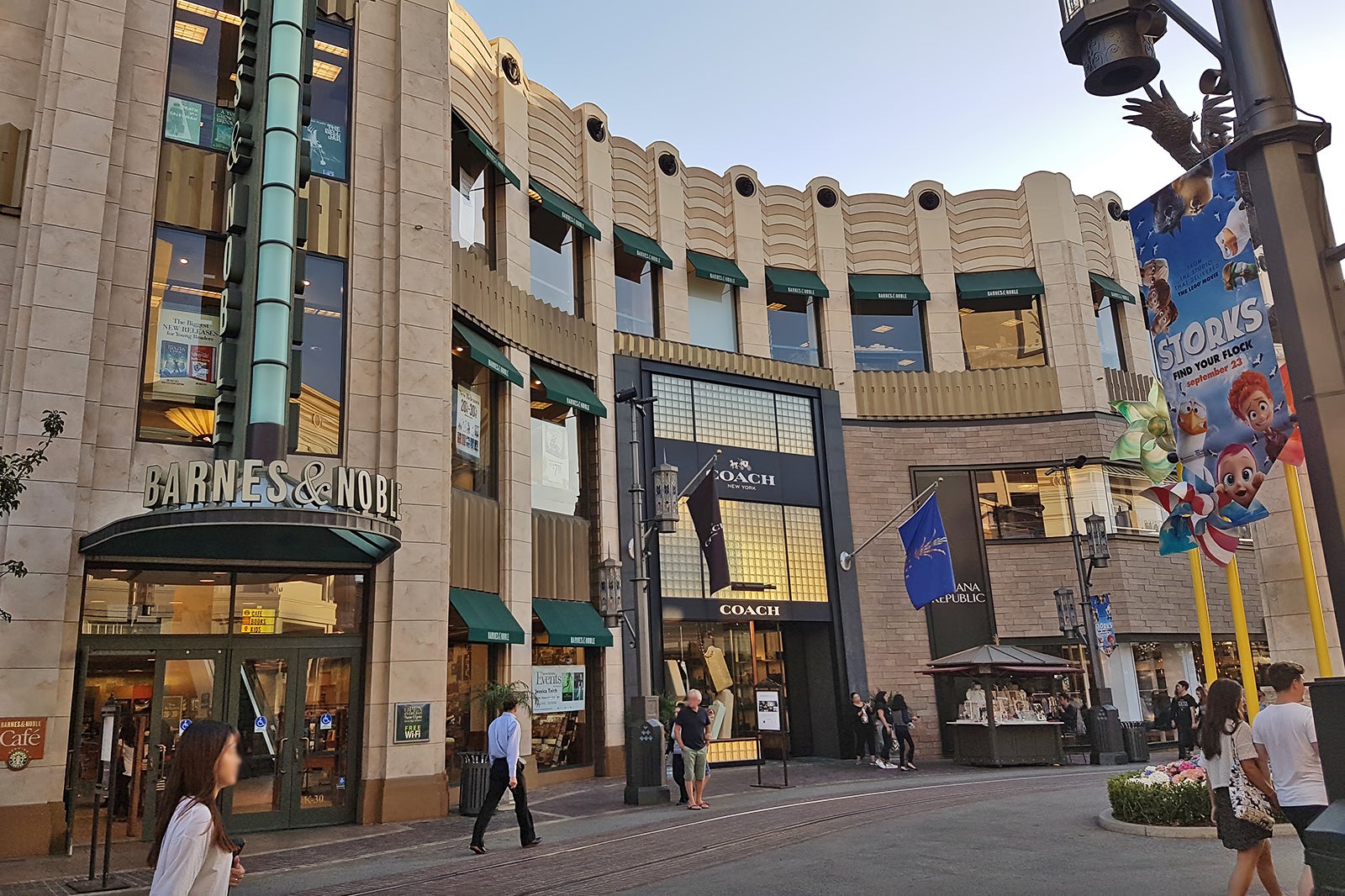 What are the highlights and features of The Grove?
The Grove is primarily a shopper's paradise in Los Angeles. Highlights include Nordstrom, Michael Kors, Lululemon, and Madewell, but you can also find affordable options like GAP, Sandro and J.Crew. There are plenty of stores for non-fashion shoppers too, like the Apple Store for tech lovers and American Girl Place for kids.
After grabbing a purchase, drop into one of The Grove's many restaurants. There's something for almost every palate here, from fine Italian dining at La Piazza to classic American eats at The Cheesecake Factory. If you're not ready to leave the sunshine, pick up a picnic at Picnic Society by Gwen. This concept restaurant by famed chef Curtis Stone sells takeaway meals at excellent prices.
The Original Farmers' Market at The Grove Los Angeles
Predating The Grove by around 100 years is a farmers' market, which shows no signs of slowing down. The Original Farmers Market is a place to visit all on its own – adding a mall next to it that offers everything you could ever want has only made the visit better. Come sample food and products at over 100 vendors or check out Du-par's, a comfort-food restaurant almost as old as the market itself.
You have to walk through the Original Farmers Market just for its liveliness. Fans of Mexican and Asian cuisine will feel right at home here, but make sure to take a good look around before deciding on your meal.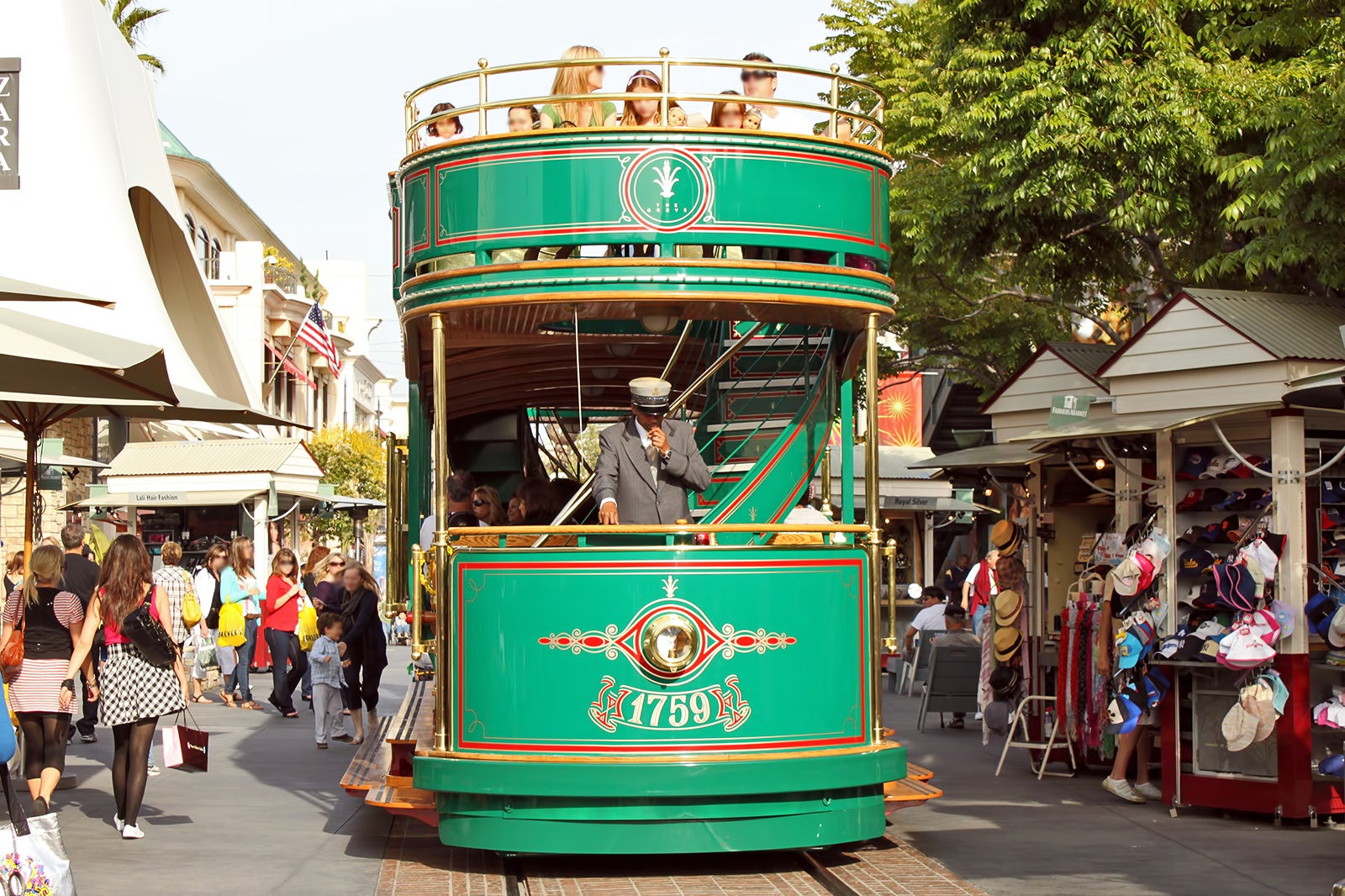 Good to know about The Grove
Take a ride through The Grove on the trolley, built from an actual Boston streetcar from the 1950s. You'll be on your feet most of the time – all the more important to give yourself a little break and have a colourful carriage take you from one end of the mall to the other.
The Dancing Fountain sits in front of the movie theatre, and it's a sight on its own. This carefully choreographed display of light and sound is sure to wow all who pass by it. Only the finest nostalgic music scores this water show, including hits by Frank Sinatra, Nat King Cole, and Lionel Richie.
The Grove hosts several events throughout the year, so make sure to check what's happening before you visit. Christmastime is a big favourite, with artificial snow falling in the evenings and Santa ready to take requests from children of all ages. Concerts, fashion shows, and even drive-in movie screenings often take place at The Grove.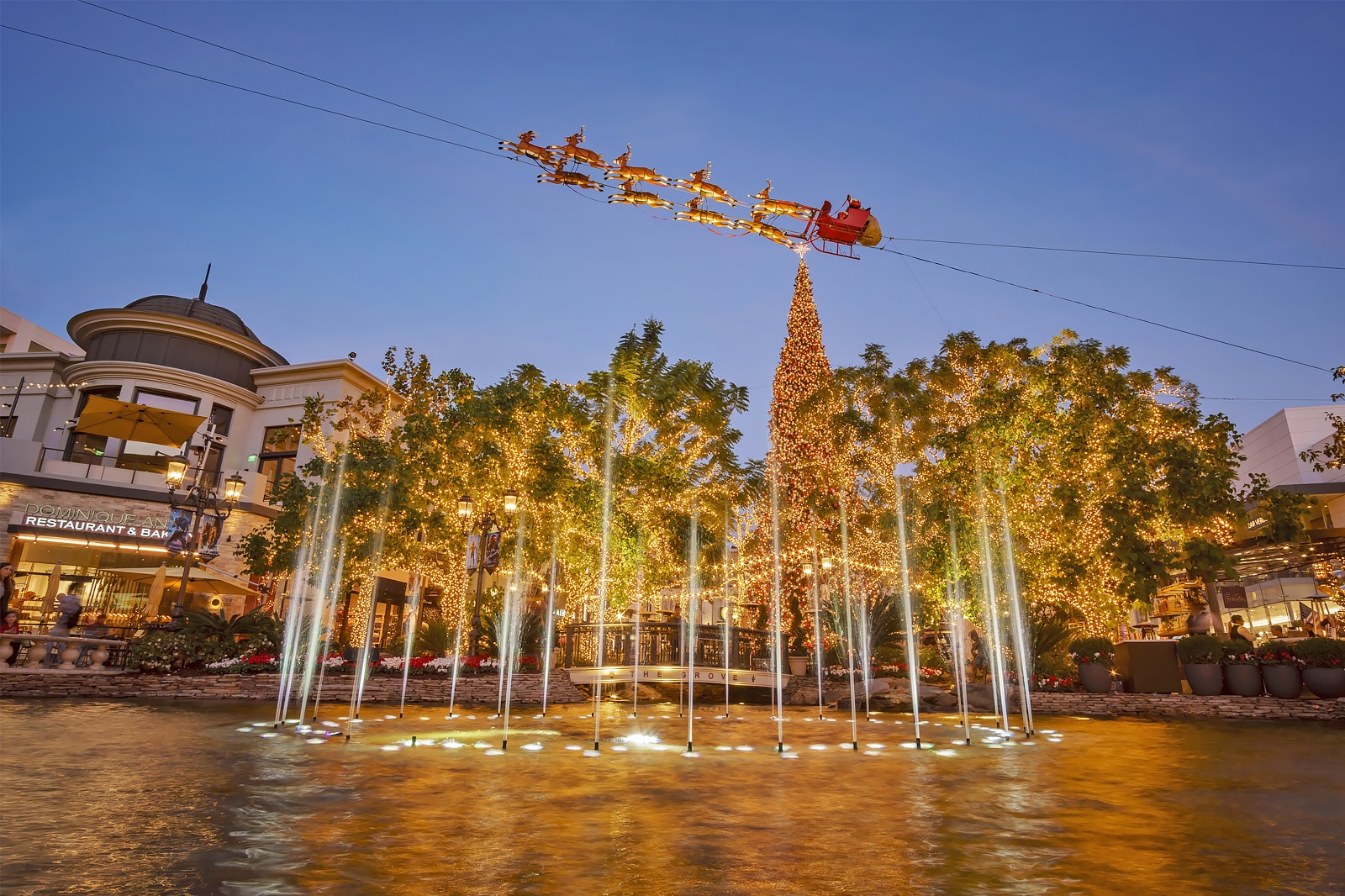 The Grove in Los Angeles
Location: 189 The Grove Drive, Los Angeles, CA 90036, USA
Open: Monday–Thursday from 10 am to 9 pm, Friday–Saturday from 10 am to 10 pm, Sunday from 10 am to 8 pm
Phone: +1 323-900-8080
Back to top