10 Things to Do in Dallas in a Day
What is Dallas Most Famous For?
Dallas, Texas is a metropolitan city in the north of the state that offers the perfect blend of the contemporary and the cultural. The city has a huge art and music scene, but is also a place of historical significance, following the assassination of John F. Kennedy on a visit here in 1963, putting Dallas in the international spotlight.
Those fascinated by Dallas' history will find plenty to do here, as will anyone with a love of sports and the arts. Quirky, vibrant and trendy are just some of the words regularly used to describe the city, so if that sounds like somewhere you'd like to explore further, take a look at our top things to do in Dallas in a day.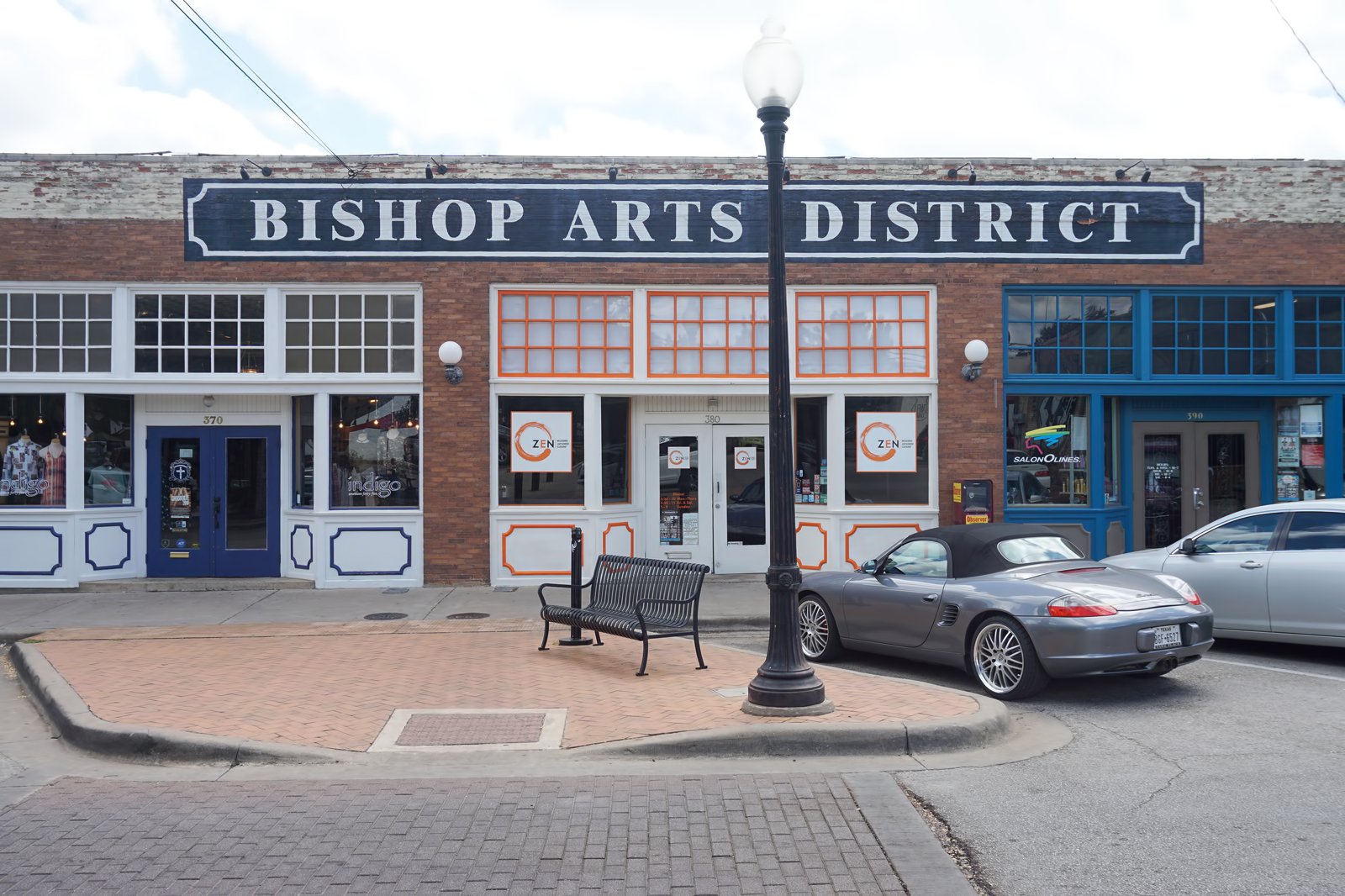 Start the day in the Bishop Arts District
Dallas' most independent neighbourhood
Just a short distance southwest of Downtown Dallas is the trendy shopping and entertainment neighbourhood of Bishop Arts District. Take a walk around the area, admiring the colourful street art and bohemian vibe, while browsing all the unique fashion boutiques and independent shops, such as Opportunity Market.
There are loads of great places to eat and drink here too, with an emphasis on delicious farm-to-plate dining. Stop by for a quick bite to eat at the Lockhart Smokehouse BBQ or the Dallas Grilled Cheese Co, then soak up the atmosphere while enjoying a drink at one of the relaxing bars. Have your phone at the ready, as you'll find countless Instagram opportunities in Bishop Art District.
photo by Michael Barera (CC BY-SA 4.0) modified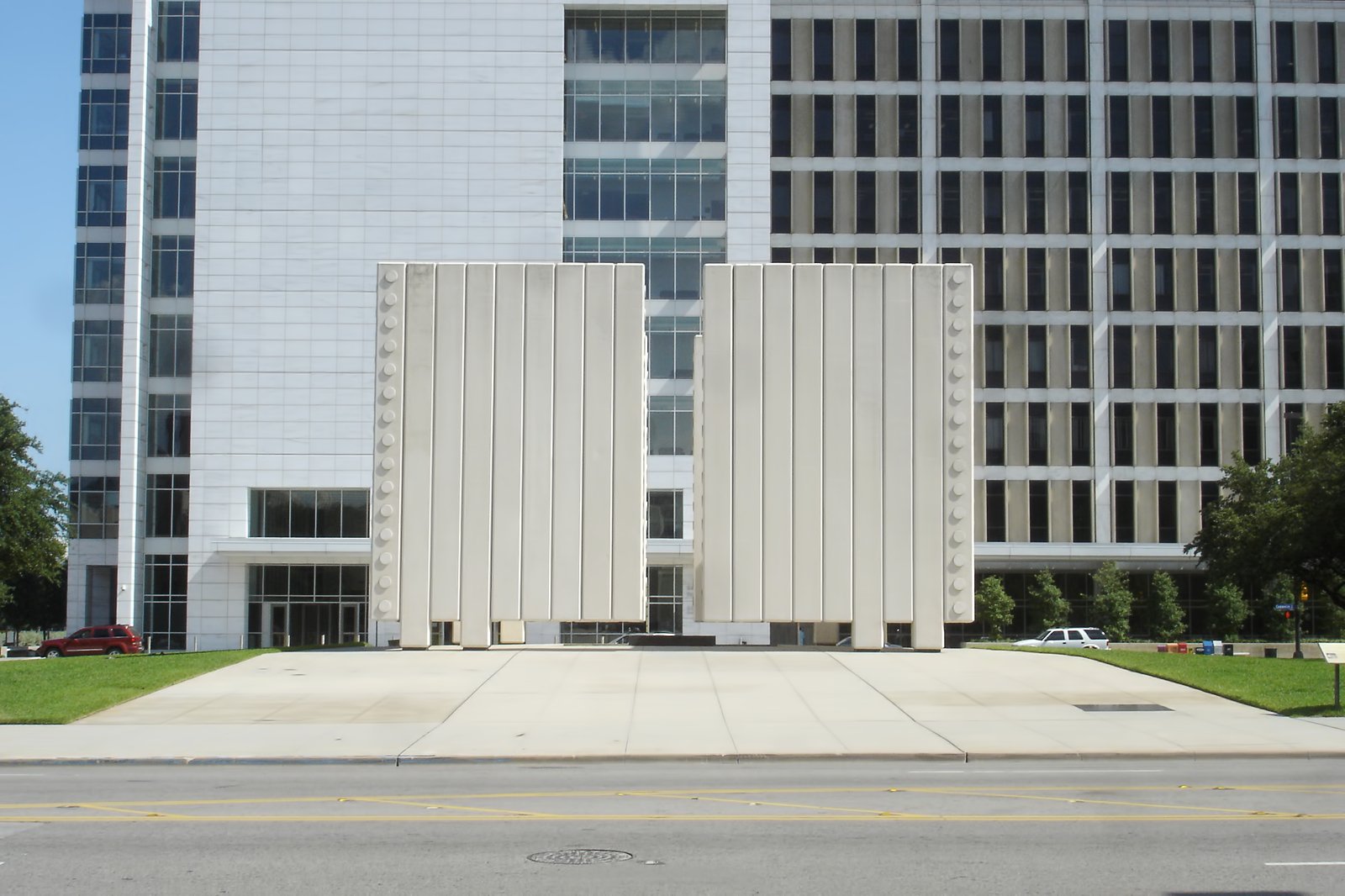 Reflect at the John F. Kennedy Memorial Plaza
A place of reflection and remembrance
Located in the heart of Downtown Dallas, the John F. Kennedy Memorial Plaza is an artistic monument, offering a place for reflection and remembrance. A fitting place to begin your time in Dallas, the large, roofless square room was dedicated to the 35th president on 24th June 1970.
The 30-ft-high and 50-ft-wide white granite structure features only 3 words, 'John Fitzgerald Kennedy', painted in gold. It's found just a block away from Dealey Plaza, where the president was assassinated in 1963.
Location: Scottsdale John F. Kennedy Memorial Plaza, 646 Main St, Dallas, TX 75202, USA
photo by Michael Laferriere (CC BY 3.0) modified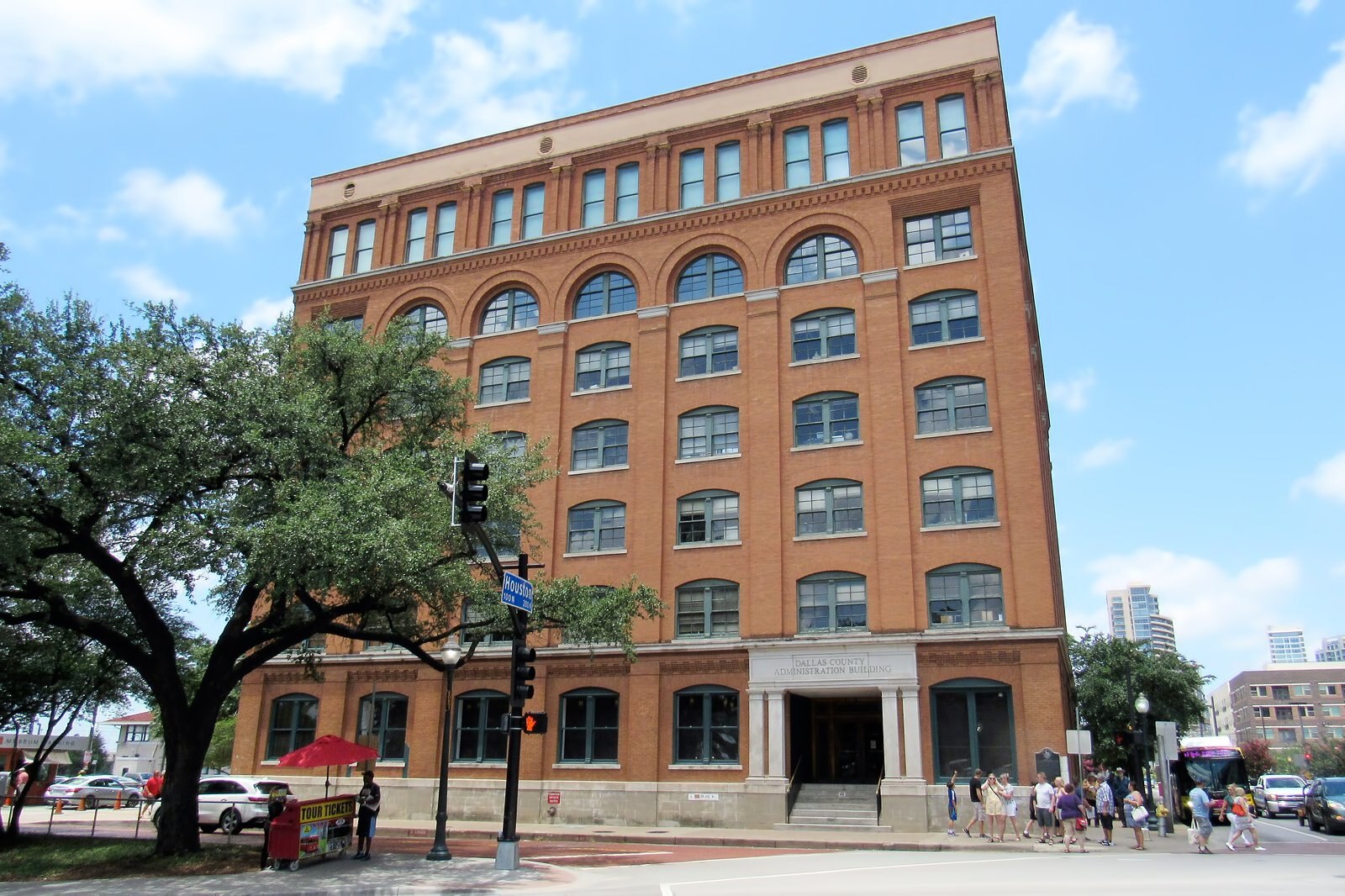 Must-See: The Sixth Floor Museum
Above the world-renowned Dealey Plaza
Head to Dallas' historic Dealey Plaza, the site of John F. Kennedy's assassination, and make your way up to The Sixth Floor Museum. The museum is found inside the former Texas School Book Depository, from where Lee Harvey Oswald fired the shots that would take the life of the 35th president.
The life and legacy of JFK and the full breakdown of the fateful day of 22nd November 1963 are now documented inside the museum, including a sniper's perch and Oswald's wedding ring. Stand inside the exact window that he fired from and use an audio guide to make the most of your experience.
Location: The Sixth Floor Museum at Dealey Plaza, 411 Elm St, Dallas, TX 75202, USA
Open: Daily from 10am to 6pm (Mondays from 12pm)
Phone: +1 214-747-6660
photo by Farragutful (CC BY-SA 4.0) modified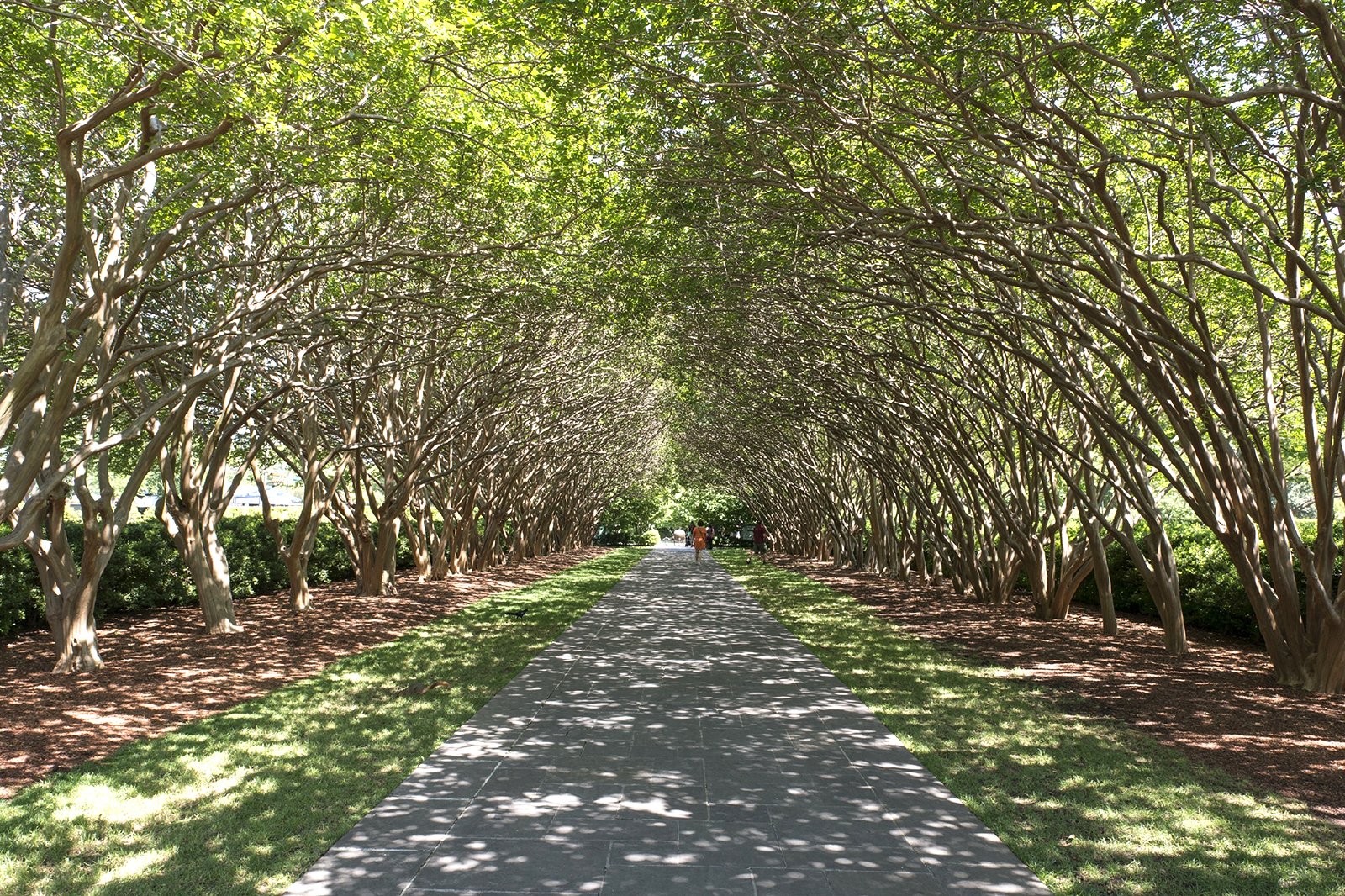 Discover the remarkable Dallas Arboretum and Botanical Garden
One of the top botanical gardens in America
Enjoy some respite from the hustle and bustle of the busy city streets and while away your time in the breathtaking Dallas Arboretum and Botanical Garden. The 66 acres of beautiful green space are nestled on the banks of White Rock Lake and are nationally acclaimed as one of the best botanical gardens in the country.
Wander among arty sculptures and blankets of brightly-coloured flowers, blossoming all year round. If you're in Dallas during the summer, regular outdoor concerts take place here on Thursday evenings.
Location: The Dallas Arboretum and Botanical Garden, 8525 Garland Rd, Dallas, TX 75218, USA
Open: Daily from 9am to 5pm
Phone: +1 214-515-6615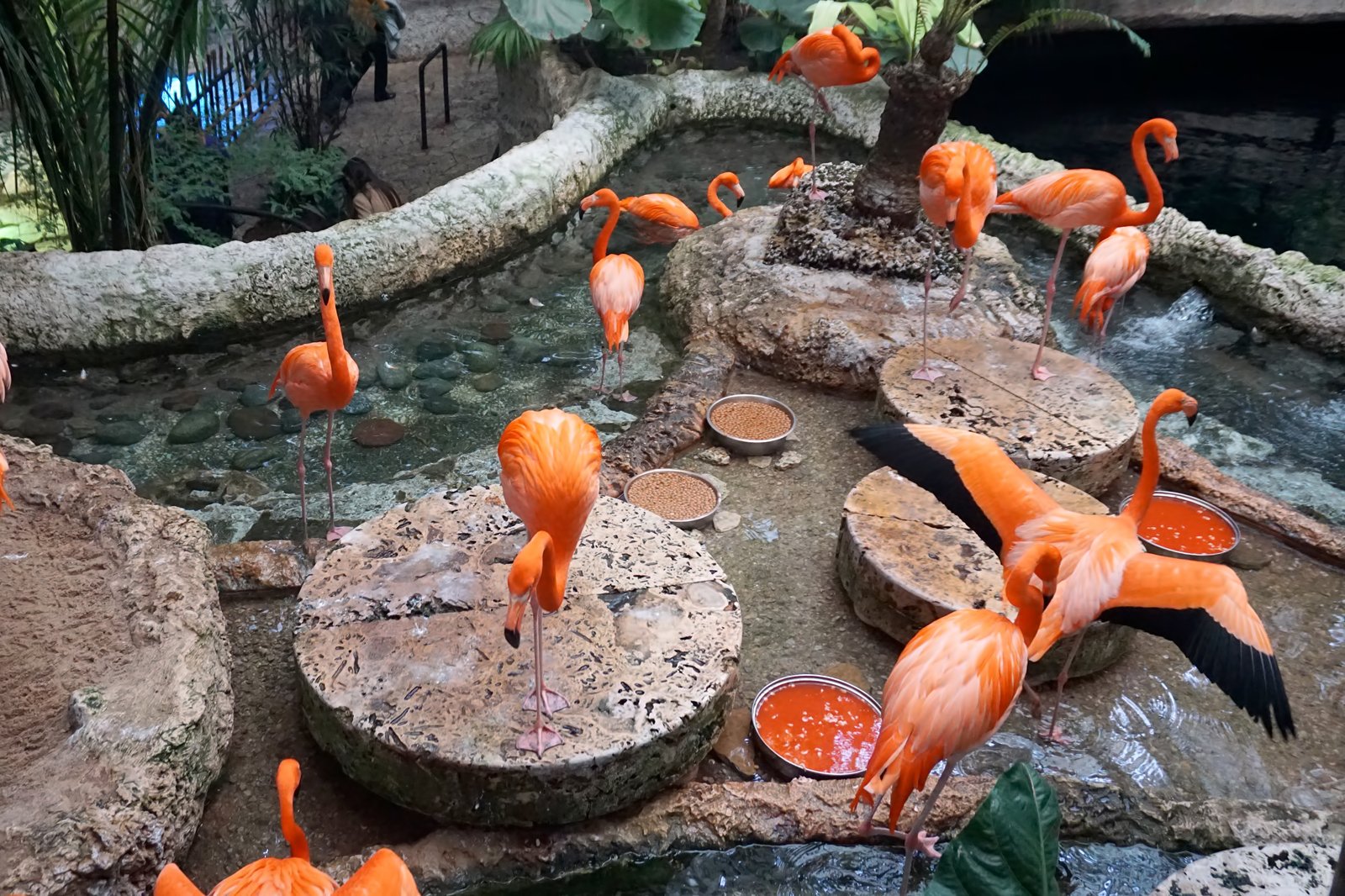 Must-See: Dallas World Aquarium
More than just an aquarium
Make your way to Downtown's West End Historic District and pay a visit to the impressive Dallas World Aquarium. There are more than just fish, stingrays and octopuses at this huge aquarium, with its multiple exhibits hosting a variety of wildlife from all around the world.
The rainforest shelter is home to monkeys, toucans, crocodiles and even manatees; a highlight for many who visit. You'll see flamingos, penguins and sharks among other fascinating creatures on your visit, too, and can learn about the aquarium's conservation efforts. Top tip: try and coincide your visit with feeding time.
Location: The Dallas World Aquarium, 1801 N Griffin St, Dallas, TX 75202, USA
Open: Daily from 10am to 5pm
Phone: +1 214-720-2224
photo by Michael Barera (CC BY-SA 4.0) modified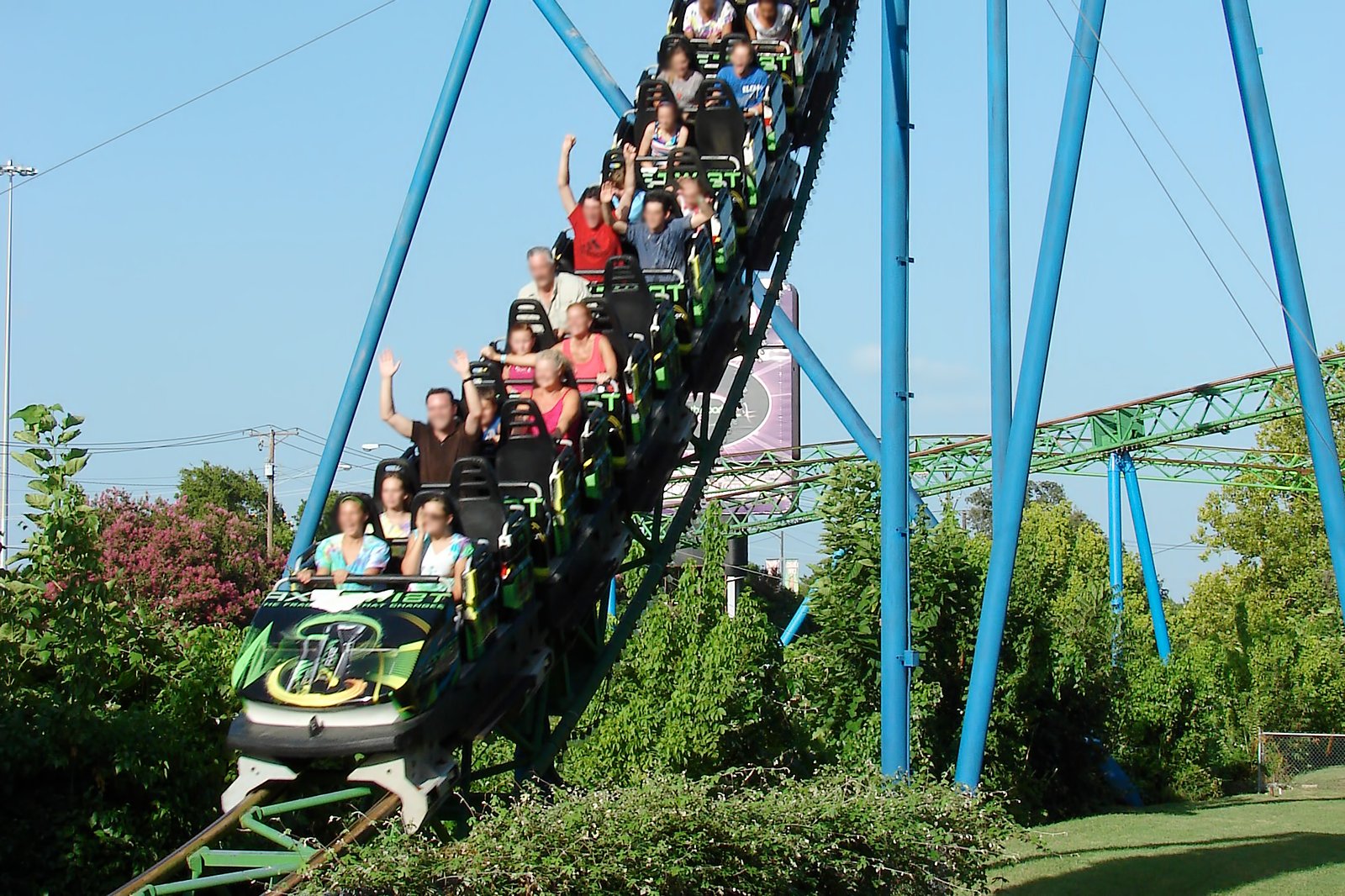 Experience the thrill and excitement of Six Flags Over Texas
White-knuckle rides and non-stop fun
For the ultimate adrenaline rush, travel 20 minutes out of Downtown Dallas and experience the rides, shows and attractions at Six Flags Over Texas. Known as the Thrill Capital of Texas, the theme park is home to over 100 rides, including 14 world-class roller coasters.
Thrill-seekers will love riding the twisted tracks of Titan and the mammoth New Texas Giant, but there's plenty for kids and families to enjoy, too. They say everything's bigger in Texas and it's certainly true at Six Flags. Watch out for the world's largest loop coaster, Lone Star Revolution.
Location: Six Flags Over Texas, 2201 E Road to Six Flags St, Arlington, TX 76010, USA
Open: Hours vary according to season
Phone: +1 817-640-8900
photo by Loadmaster (CC BY-SA 3.0) modified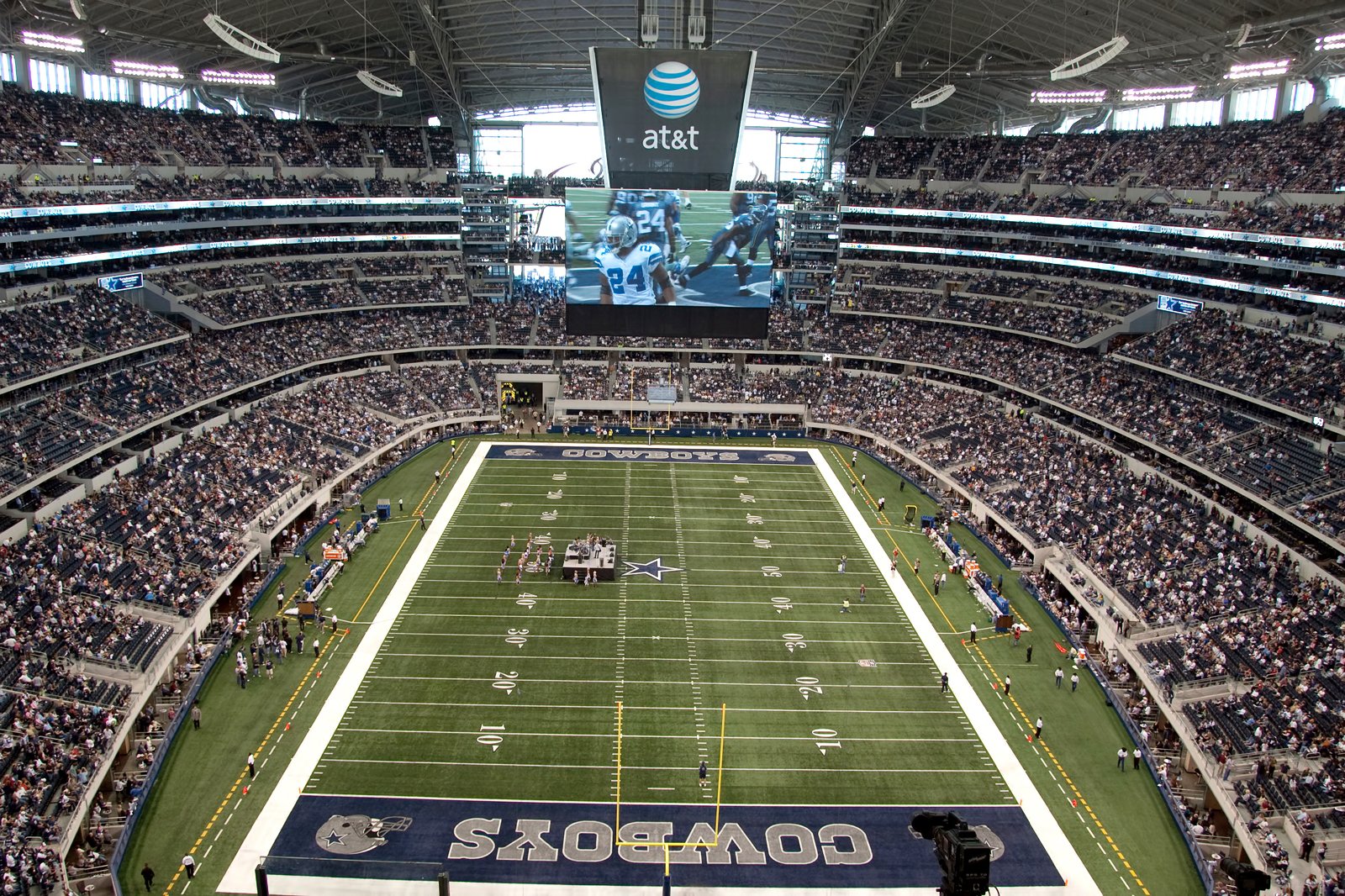 Take a tour of the AT&T Stadium
Home of the Dallas Cowboys
It might not be the largest stadium in America, but the AT&T Stadium at Arlington is certainly one of the most impressive. Nicknamed 'Jerry's World' after the Cowboys owner, Jerry Jones, the stadium seats over 85,000 fans and is known for its spaceship-like innovative design.
By all means, try and catch a game there if the dates fall right for your visit. But if not, treat yourself to a VIP guided tour behind the scenes, where you'll get to see everything from the 58 pieces of contemporary art featured all around the stadium, to the post-game interview room and even the locker room of the Cowboys themselves.
Location: AT&T Stadium, 1 AT&T Way, Arlington, TX 76011, USA
Open: Hours vary according to season and events
Phone: +1 817-892-4000
photo by Mahanga (CC BY-SA 3.0) modified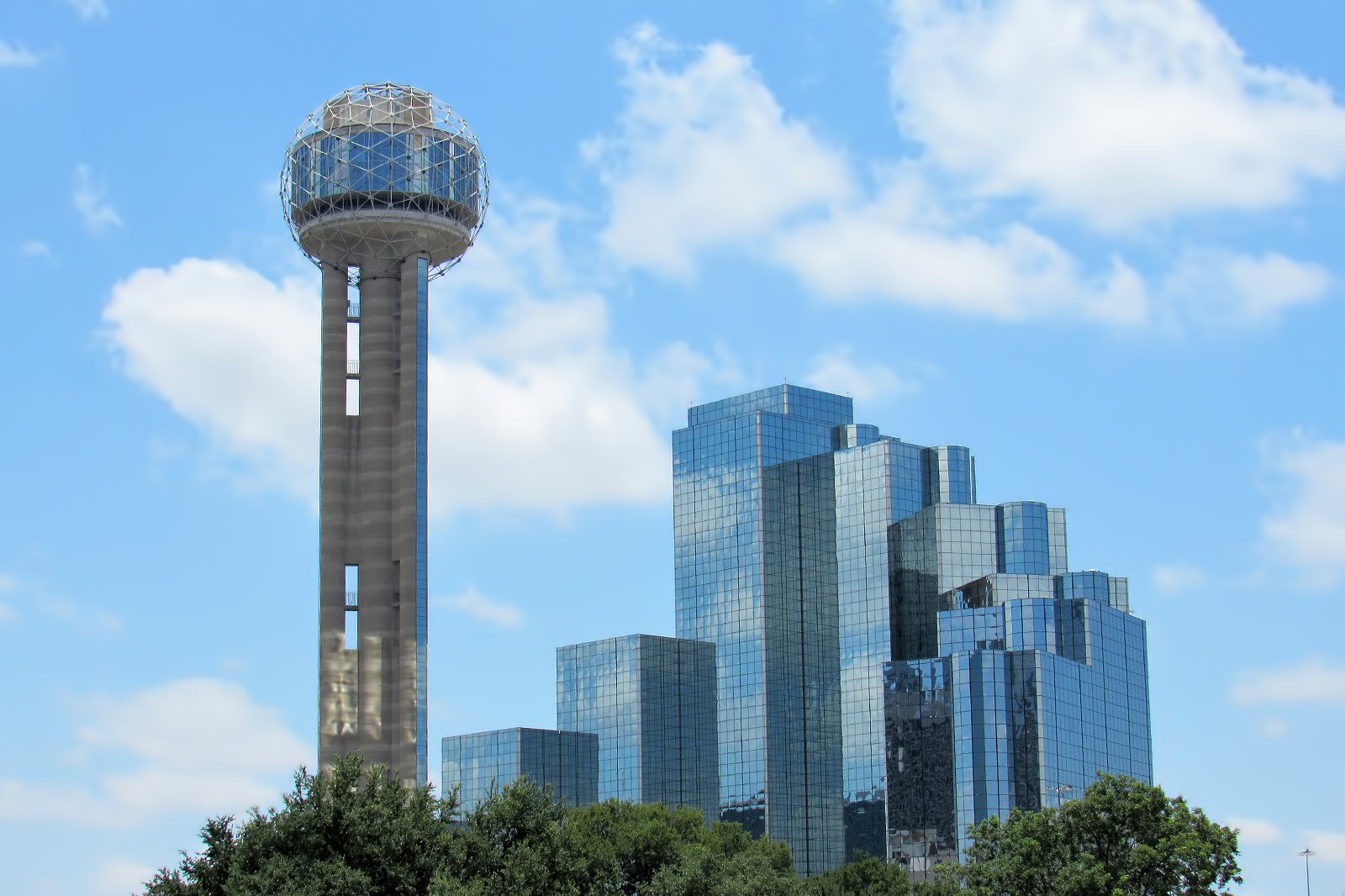 Enjoy panoramic sunset views from the top of Reunion Tower
Take in the sights of the city from up high
You can't possibly head to Dallas without taking a trip up Reunion Tower and being rewarded with the breathtaking sight of the city from 470 feet up.
From the tower's GeO-Deck, you're treated to 360-degree panoramic views of the Dallas skyline and there's no better time of day to see this than in the beautifully glowing light of sunset. Make the most of the high-definition zoom cameras and interactive touch screens and feel the breeze in your hair out on the observation deck. Check what's on before you go, as they often hold events at the top, such as Sunset Sky High Yoga.
Location: Reunion Tower, 300 Reunion Blvd E, Dallas, TX 75207, USA
Open: Hours vary according to season and events
Phone: +1 214-712-7040
photo by Farragutful (CC BY-SA 4.0) modified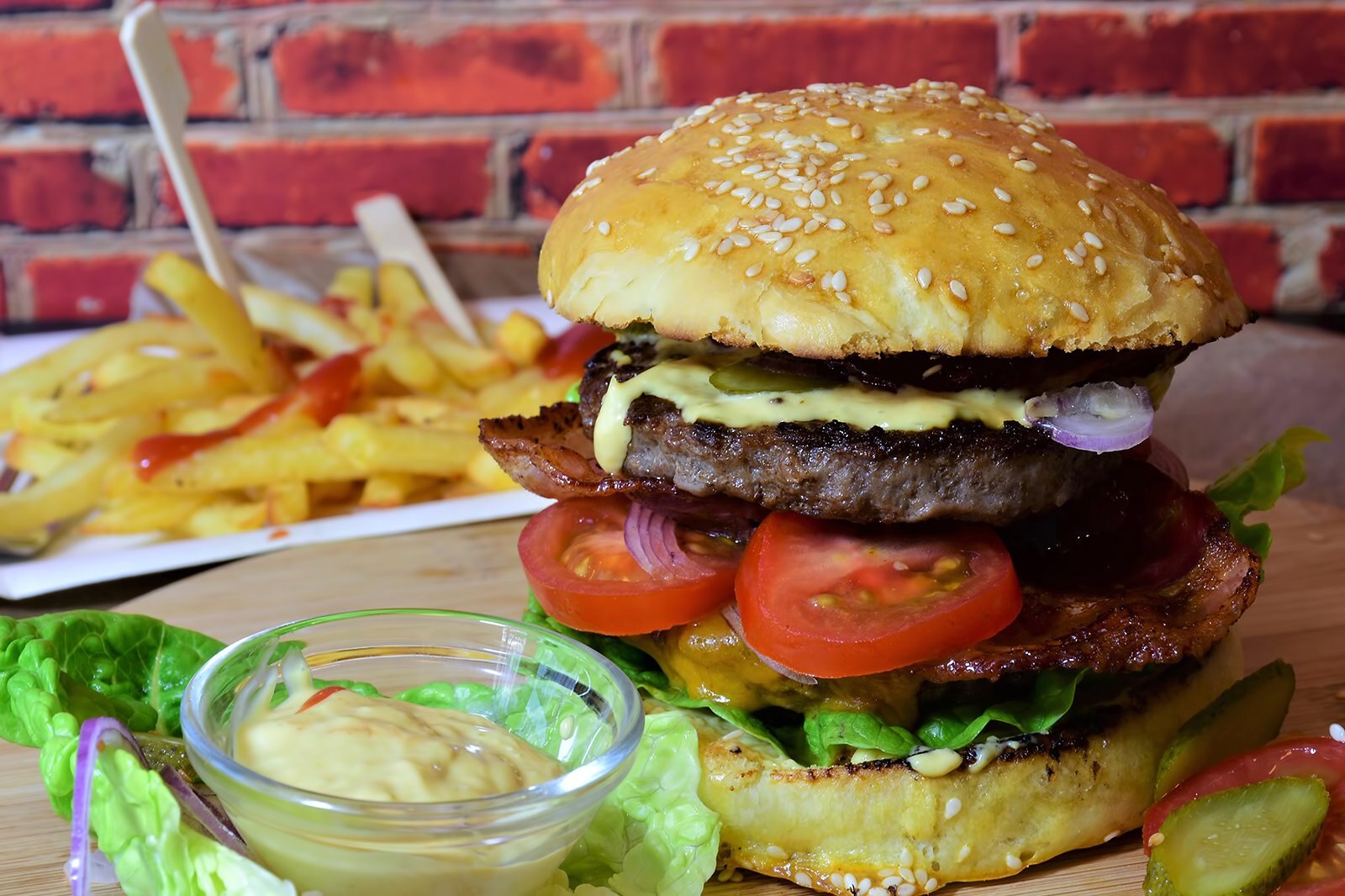 Dine out in Stone Street Gardens
A charming strip of restaurants in the heart of Downtown
Stone Street Gardens goes against the grain of Downtown Dallas, with its charming red brick architecture and bright bursts of greenery. It's a welcome escape among the looming buildings and concrete as far as the eye can see, and offers a great choice of eating establishments, with seating spilling out onto the cobbled pedestrian alleyway running between Elm Street and Main Street. Take your pick from a choice of different cuisines available, from Campisi's Restaurant and Iron Cactus, to the Chop House Burger and Dallas Fish Market.
Location: Stone Street Gardens, 1520 Elm St, Dallas, TX 75201, USA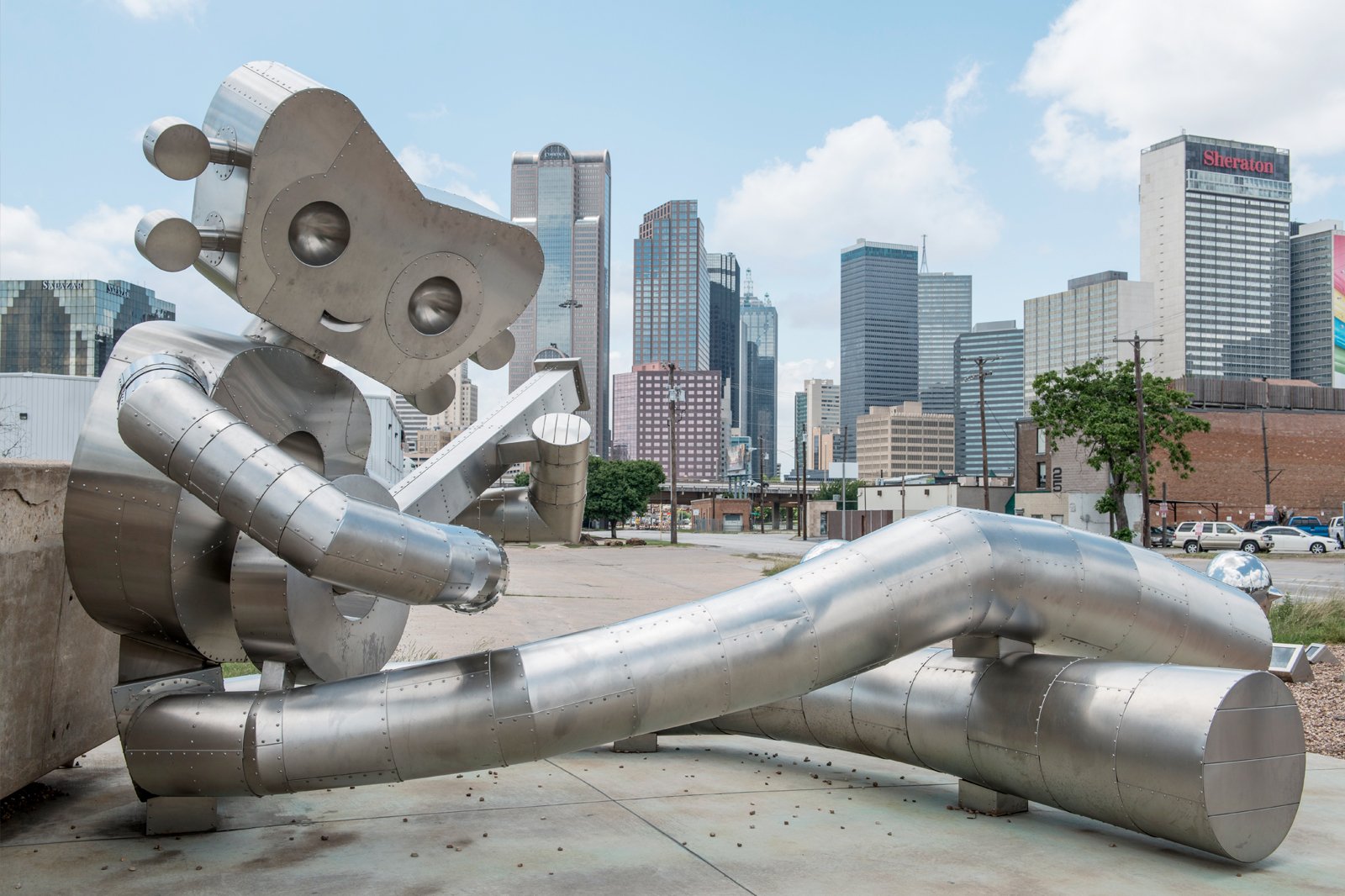 End the day in the Deep Ellum entertainment district
A sure-fire way to end the night on a high
Deep Elm, Deep Ellum… Whatever you call it, your experience here will be an eclectic night full of bustling bars and some of the best live music in the city. The streets are lined with vibrant art and the area is home to unique art galleries, as well as more than 30 live music venues.
Fill your night with rooftop bars, traditional speakeasies, piano bars and salsa clubs. But, of course, be sure to catch some live jazz and blues while you're there. Oh, and if you're wondering, the area was originally called Deep Elm, but after years of mispronunciation, it became better known as Deep Ellum.