10 Best Things to Do in Nashville
What is Nashville Most Famous For?
Many of the best things to do in Nashville revolve around its long history with country music. Many a musical legend has come out of the Tennessee state capital, earning it the nickname of 'Music City'. It's a quirky place with a fascinating history and a bright future, with trend-setting scenes around its historical hub.
The city is also known as the Athens of the South, primarily for the number of historical educational establishments there, but also because it's got a full replica of the Parthenon (I did say it's quirky…). Unsurprisingly, this joins our list of the must-see spots around this musical mecca.
What are the best things to do in Nashville?
1
The Gulch
The trendsetting area of Nashville
The Gulch is an increasingly cool and popular area on the outskirts of downtown Nashville. Named for the fact that it's in a slight dip in the land between Edgehill and Rutledge Hill, The Gulch used to be a mostly industrial place. The abandoned warehouses have now been replaced or redeveloped and now house excellent restaurants, trendy stores and the Frist Art Museum, which changes its exhibits regularly. Be sure to check out Two Old Hippies on 12th Ave S for unique musical souvenirs, or Biscuit Love Café on 11th Ave S for great local snacks in a family-friendly setting.
photo by Sharon Mollerus (CC BY 2.0) modified
2
Country Music Hall of Fame and Museum
Learn all about the legends of country music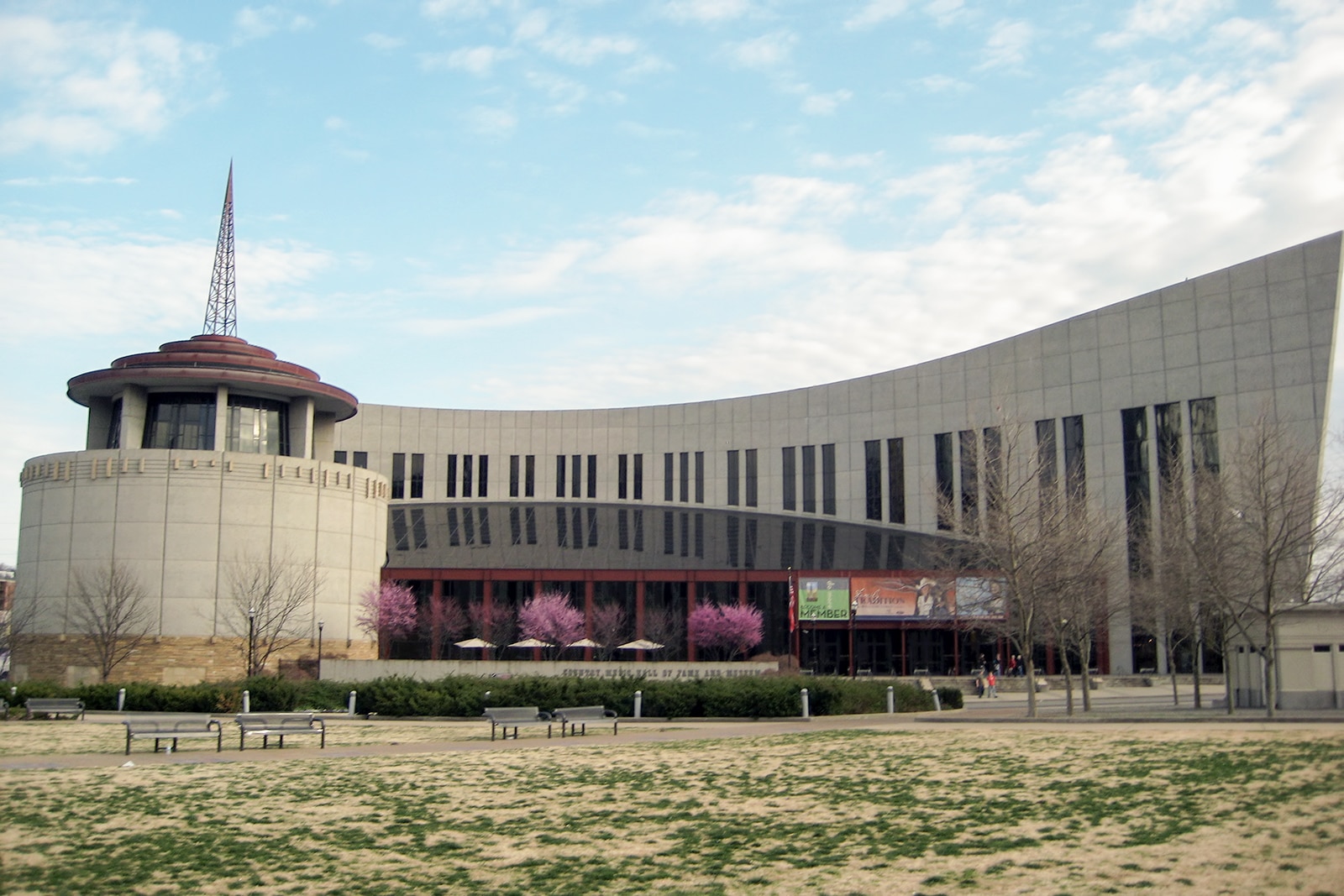 Nashville is known as the home of country music, so it's only natural that it should be the home of one of the world's largest museums devoted to the genre. There are massive collections of photos, videos, artefacts and, of course, music, all celebrating the works of Hall of Fame inductees like Glen Campbell, Johnny Cash, Merle Haggard, Dolly Parton and many others. The Country Music Hall of Fame and Museum also looks after the nearby Hatch Show Print and the Historic RCA Studio B.
Location: 222 5th Ave S, Nashville, TN 37203, USA
Open: Daily from 9 am to 5 pm
Phone: +1 615-416-2001
photo by edwardhblake (CC BY 2.0) modified
3
Bicentennial Capitol Mall State Park
An urban park close to the Tennessee State Capitol building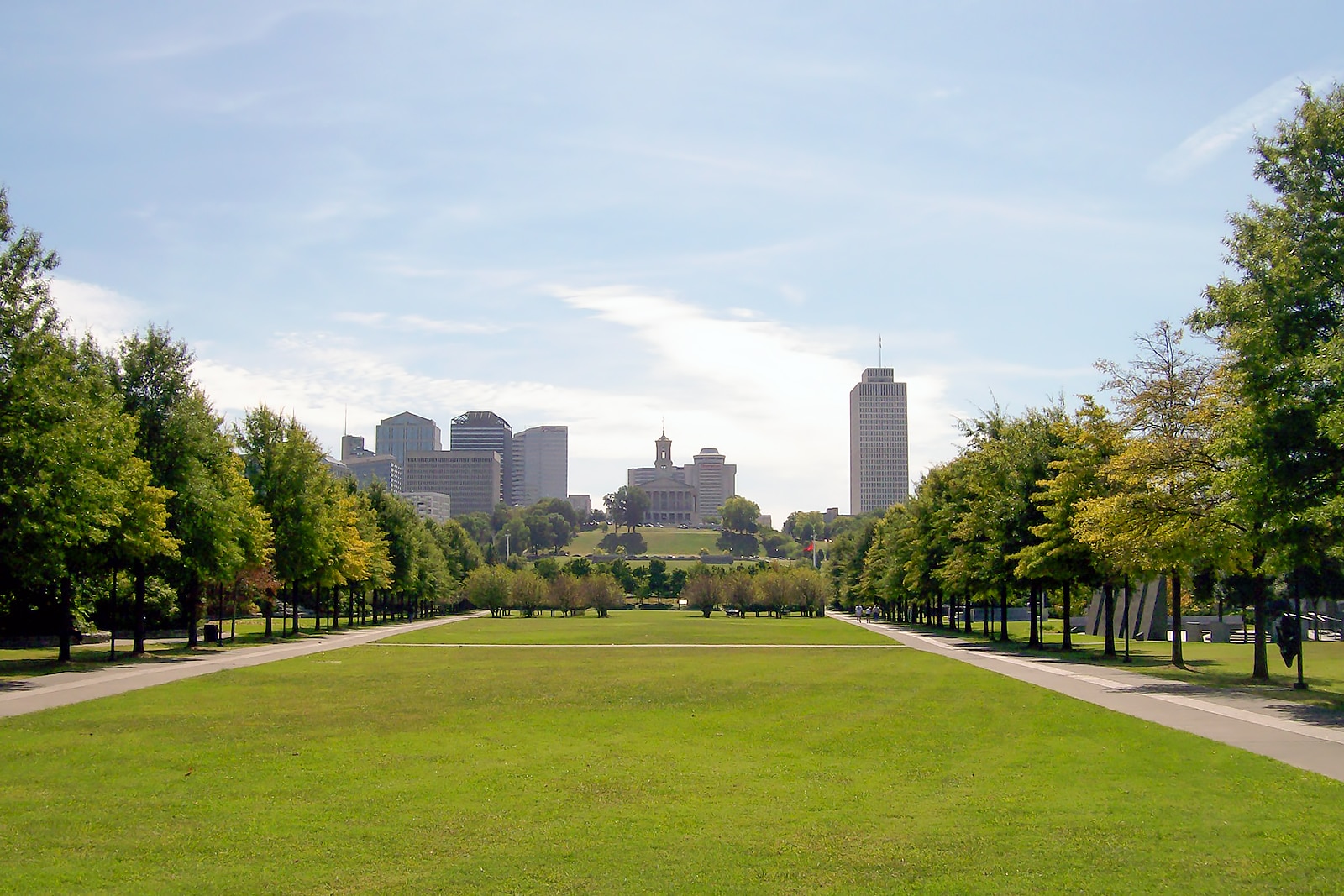 The Bicentennial Capitol Mall State Park is a little enclave of peace and contemplation in the heart of downtown Nashville. The 19-acre plaza is dotted with memorials and displays, with various festivals held there throughout the year. It sits before the Tennessee State Capitol building, which is also worth checking out for its classical architecture and interesting museum. It has the unusual honour of being the only state capitol in the country with a former US president buried in the grounds (James K. Polk, in case you were wondering).
Location: 600 James Robertson Pkwy, Nashville, TN 37243, USA
Open: Daily from 6 am to 10 pm
Phone: +1 615-741-5280
photo by Stephen Yeargin (CC BY-SA 2.0) modified
4
Fort Nashborough
Learn more about the city's founding and early history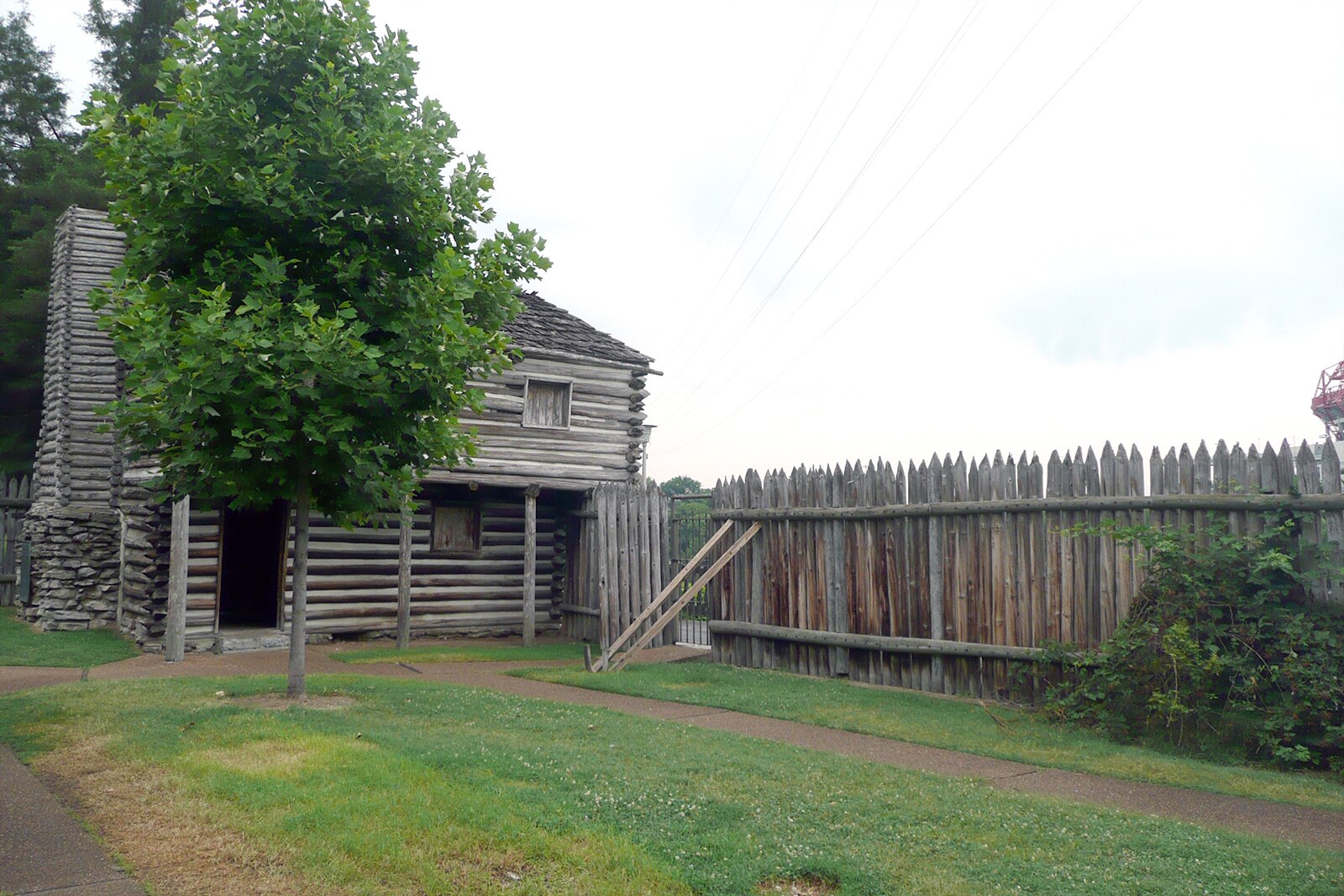 Nashville started out as a tiny wooden stockade on the bank of the Cumberland River, first established in 1780. That simple structure has been reconstructed close to its original location, and is well worth checking out to put the city's development into perspective. Head to the History Center to learn more about the struggles faced by the early pioneers and the context of the conflicts the fort faced in its early years.
Location: 170 1st Ave N, Nashville, TN 37201, USA
Open: Daily from 9 am to 4 pm
Phone: +1 615-862-8400
photo by Tom Bastin (CC BY 2.0) modified
5
The Parthenon at Centennial Park
Explore the park to see many interesting monuments and memorials
Couples
Families
History
Photo
Looking about as out of place as it's possible to be, The Parthenon in Centennial Park is a full-scale replica of the famous temple in Athens, Greece. Originally intended to be a temporary structure for the Tennessee Centennial Exposition of 1897, it was so beloved that it just never got removed. The recreation is even accurate inside, where you'll find replicas of the statues in the original, as well as a substantial art collection. The surrounding park is also worth checking out for its many monuments and tree-shaded pathways.
Location: 2500 West End Ave, Nashville, TN 37203, USA
Open: Tuesday–Saturday from 9 am to 4.30 pm, Sunday from 12.30 pm to 4.30 pm (closed on Mondays)
Phone: +1 615-862-8431
6
Frist Art Museum
A different experience on every visit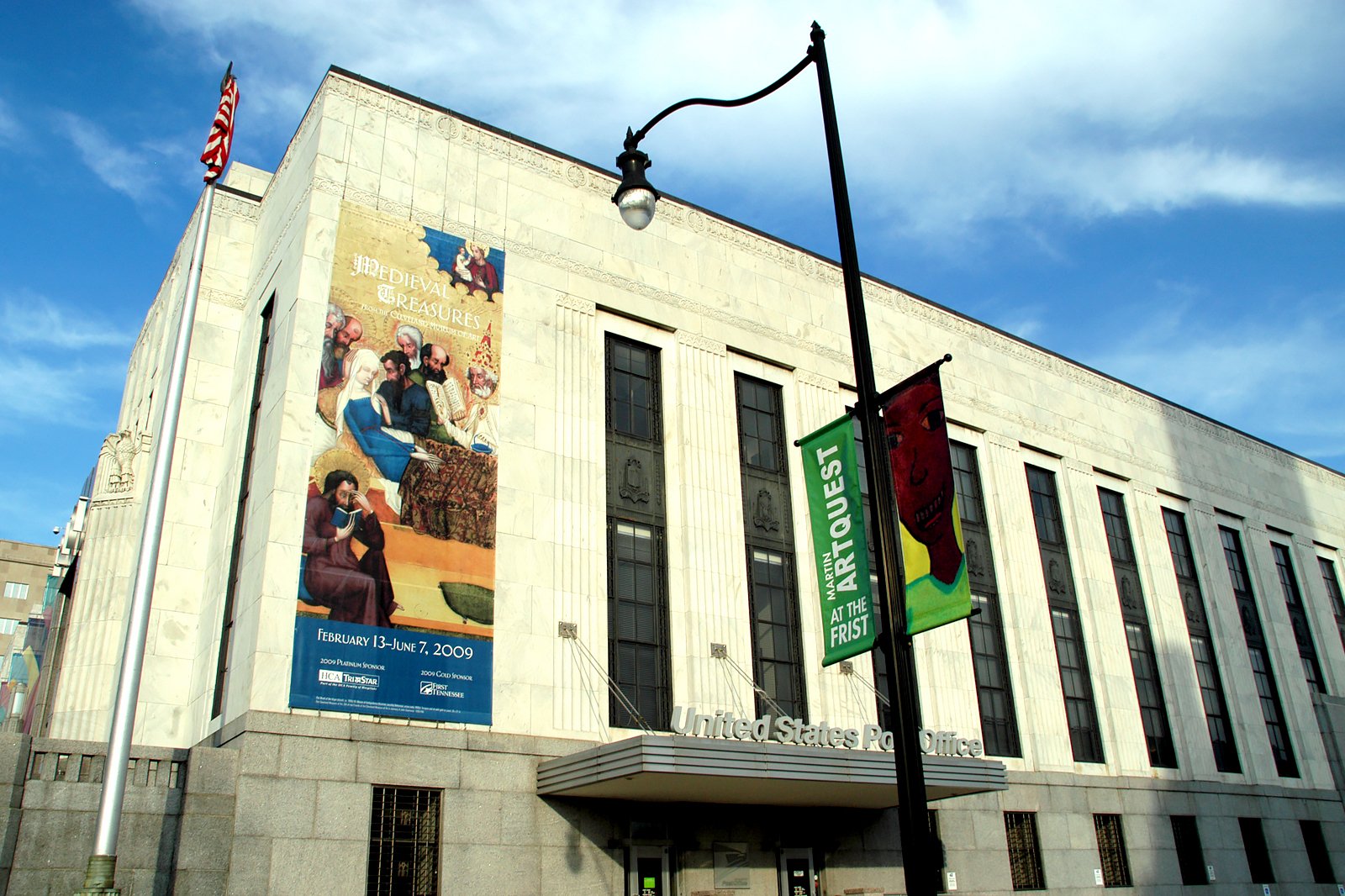 While the grand art deco building of the Frist Art Museum is certainly impressive (especially when you consider that it's the former Post Office building), it's the 24,000 sq ft exhibition space inside that's really worth checking out. Interestingly, the museum has no permanent exhibits. Instead, they regularly build and swap exhibitions of artworks by local, state and regional artists, with occasional guest exhibitions from across the US and the world. The result is a unique cultural experience on every visit. Entrance costs about $12 for adults, with detailed audio tours available.
Location: 919 Broadway, Nashville, TN 37203, USA
Open: Monday–Wednesday and Saturday from 10 am to 5.30 pm, Thursday–Friday from 10 am to 9 pm, Sunday from 1 pm to 5.30 pm
Phone: +1 615-244-3340
photo by Kathleen Tyler Conklin (CC BY 2.0) modified
7
Belle Meade Plantation
From wine growing to warfare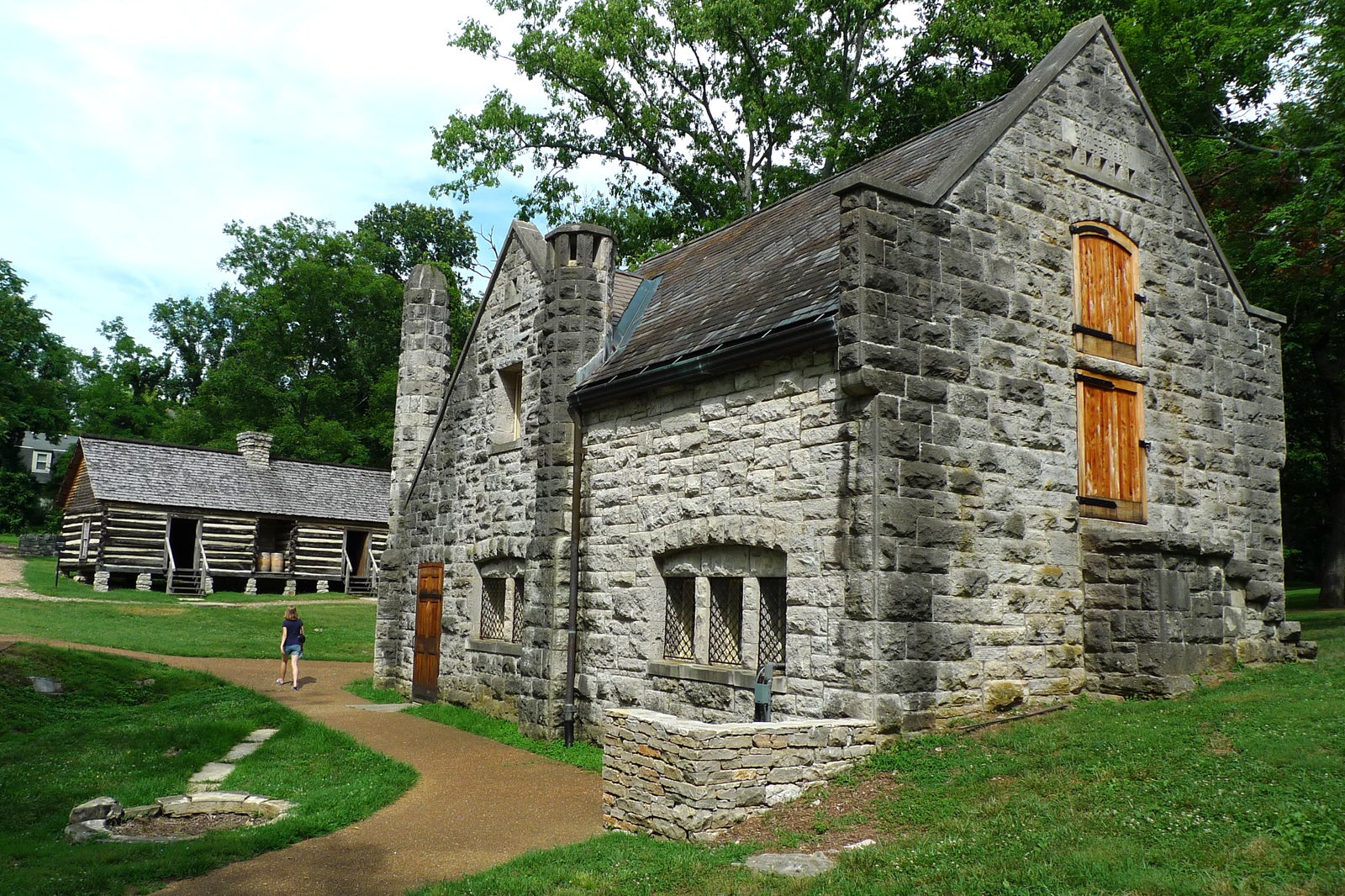 Known as the 'Queen of the Tennessee Plantations' for its Greek Revival style, the Belle Meade Plantation is the city's history personified – warts and all. From the beautiful grounds to the Civil War bullet holes in the mansion's columns, it's a fascinating place to explore.
The plantation only covers 30 acres now (it was about 250 in 1807, when the plantation was first founded), and contains a winery, stables, mausoleum, a visitor's centre and a reconstruction of the former slave quarters. There are various tours available, exploring different parts of the grounds and their varying significance in American history.
Location: 5025 Harding Pike, Nashville, TN 37205, USA
Open: Daily from 9 am to 5 pm
Phone: +1 615-356-0501 ext. 125
photo by Britta Gustafson (CC BY-SA 2.0) modified
8
Eat meat and three
Simple southern cooking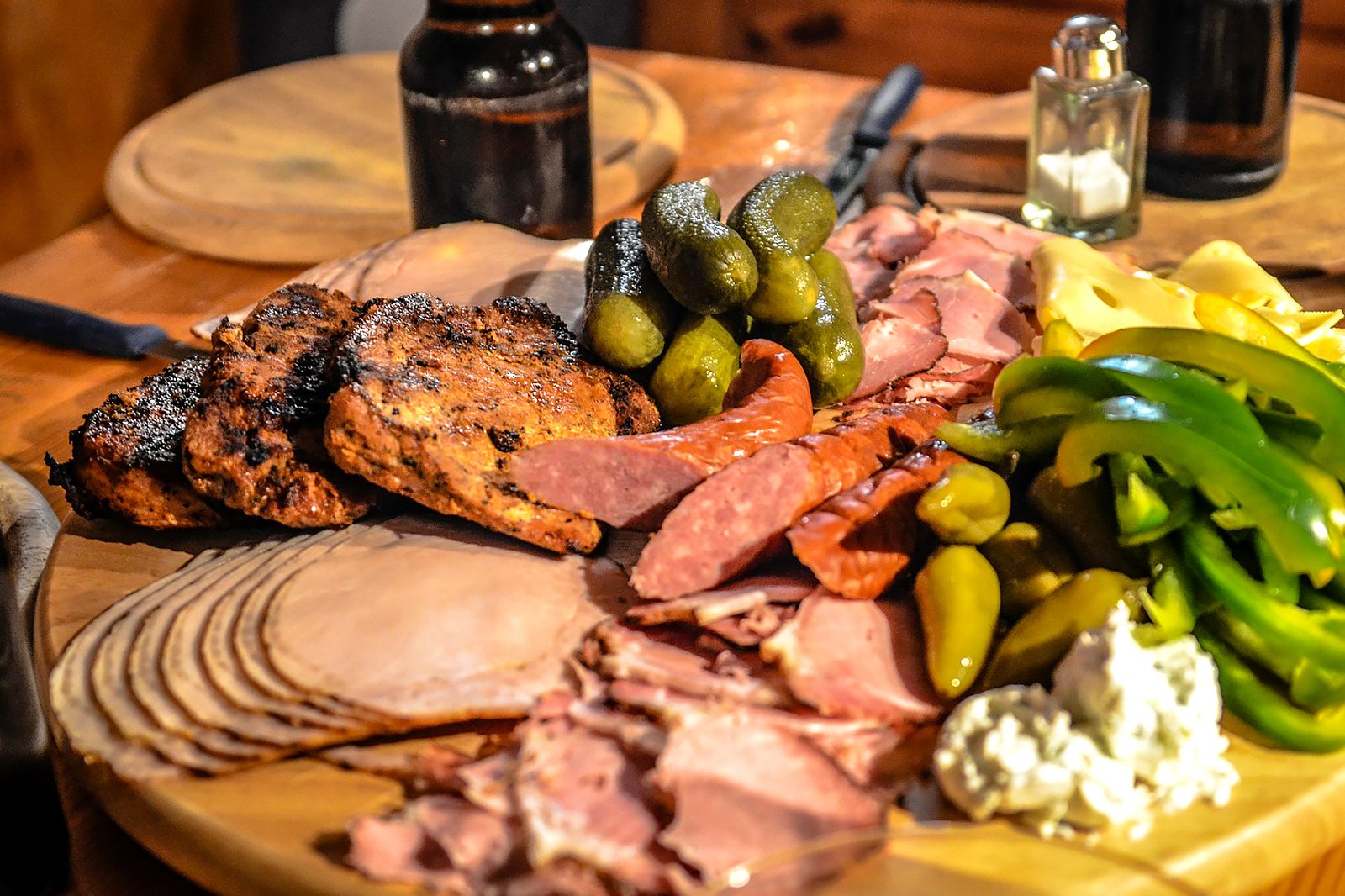 Meat and three is exactly what it sounds like – a serving of meat with 3 southern-style sides. This could be chicken, beef, ham, steak, pork chop or meatloaf, with sides including vegetables, macaroni and cheese, spaghetti or creamed corn, among many others. Arnold's Country Kitchen in The Gulch is easily among the top places to try this simple but filling dish, though Nashville Biscuit House on Gallatin Ave has a certain local charm, too. Monell's has a very friendly, family-style setting, suitable for bigger groups, and has outlets around Nashville.
9
Grand Ole Opry at Ryman Auditorium
See contemporary country music legends perform live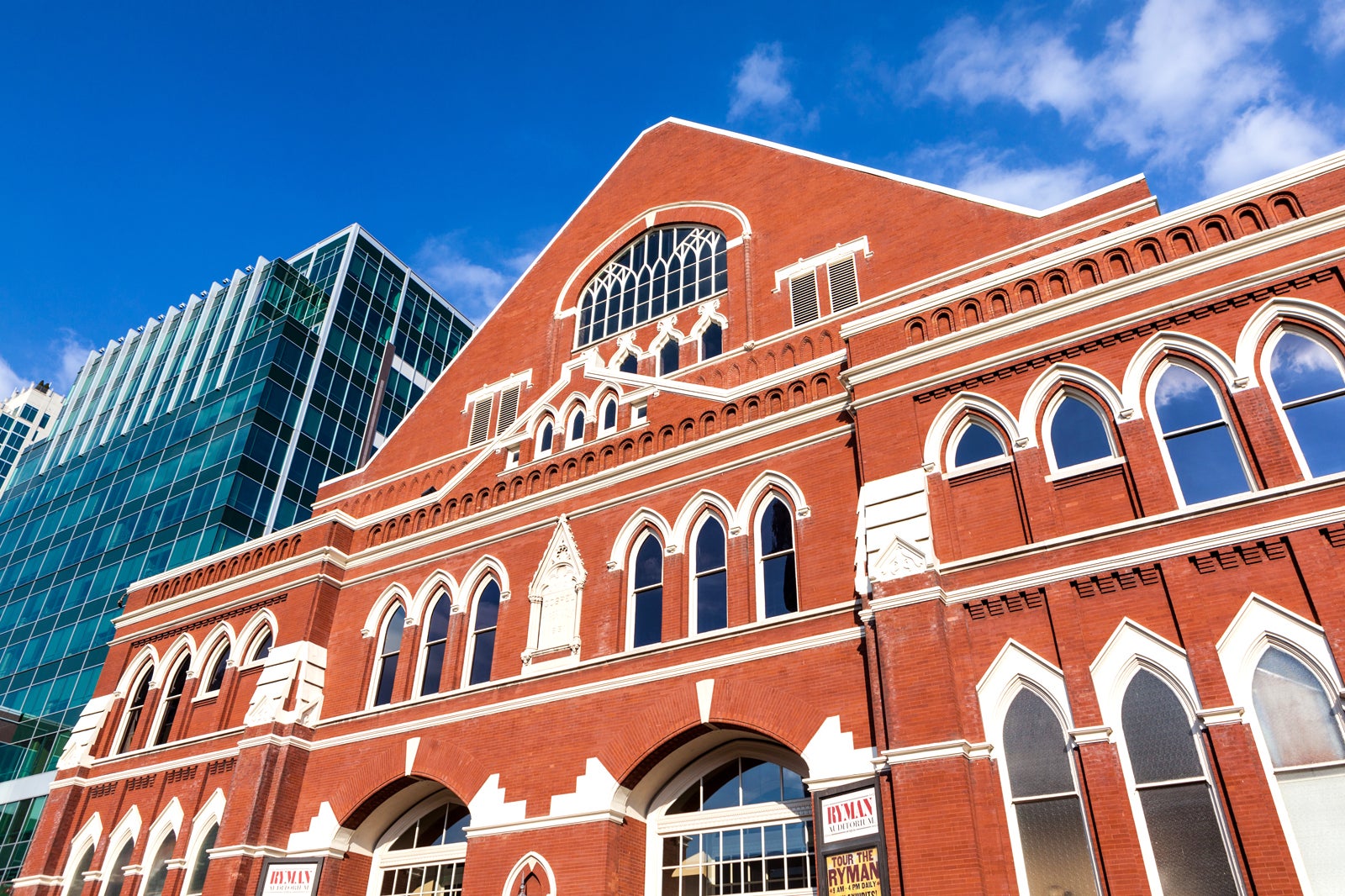 The Grand Ole Opry is an iconic weekly radio show – the longest-running in US history. First broadcast in 1925, it takes the form of a barn dance, showcasing country music. It moved to Nashville's Ryman Auditorium in 1943 and has stayed there since, cementing the city's reputation as the home of country music. You can watch great contemporary country stars performing live 4 nights of the week. Even if you're not a big fan of country tunes, watching the show is one of the most fun things to do in Nashville. Ticket prices start from around $40 and, being extremely popular, it's wise to book well ahead.
Location: 116 5th Ave N, Nashville, TN 37219, USA
Open: Daily from 9 am to 4 pm (shows start at 7 pm on Tuesdays, Wednesdays, Fridays and Saturdays)
Phone: +1 615-889-3060
10
Robert's Western World
Enjoy live music, cold beer and a fried bologna sandwich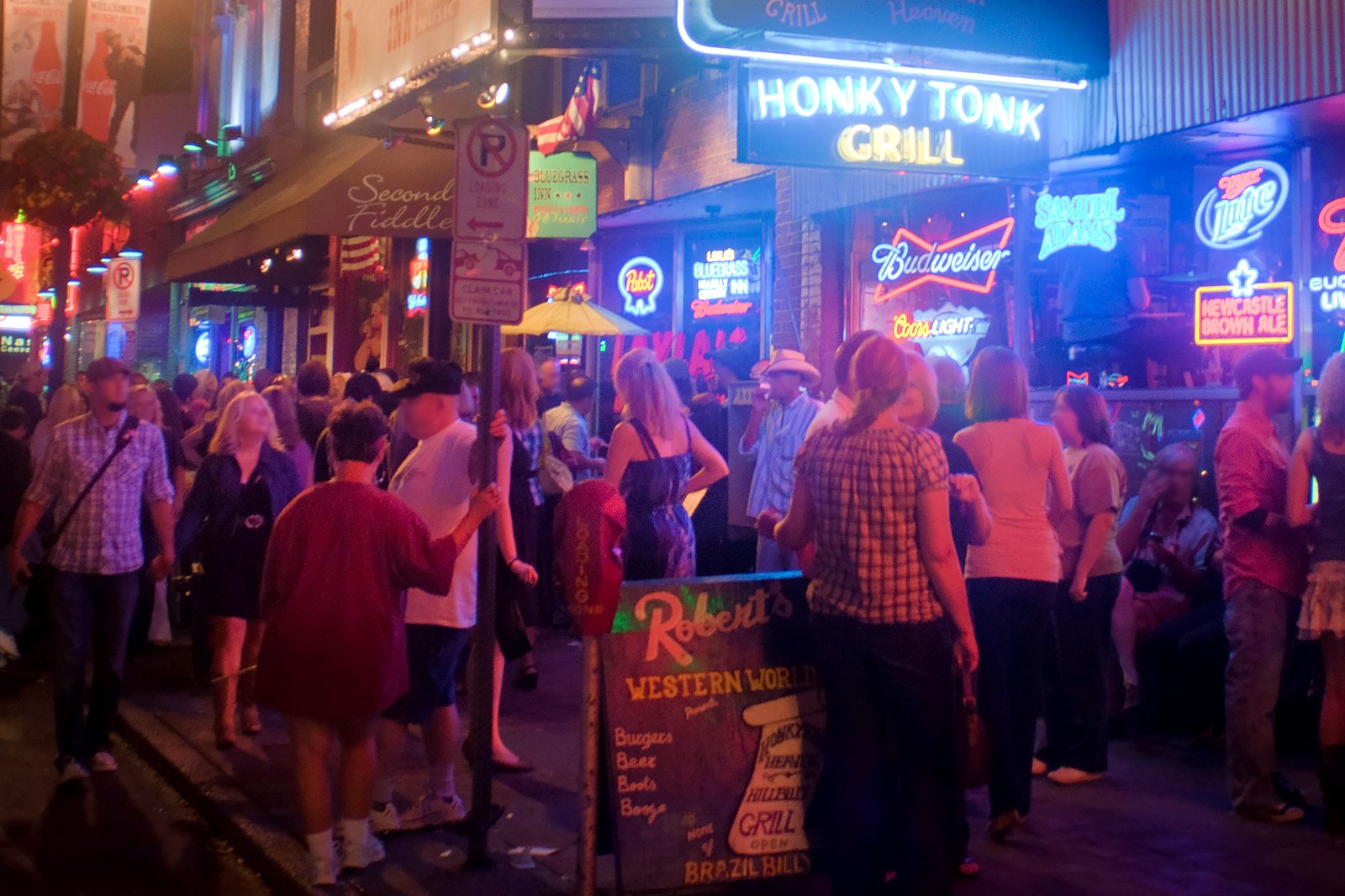 As night falls, Nashville finally earns its reputation as Music City. Many a country music legend started their career playing the bars of downtown Nashville, and Robert's Western World is undoubtedly the standout venue. Garishly lit by neon lights, you'll find a cold beer, hot food (the fried bologna sandwich is a must-try) and great live music every night of the week. If you want to go bar-hopping, it's a good place to start, with plenty of other great venues nearby.
Location: 416 Broadway B, Nashville, TN 37203, USA
Open: Daily from 11 am to 3 am (Sundays from noon)
Phone: +1 615-244-9552
photo by Richard (CC BY-SA 2.0) modified
Back to top