The Toothsome Chocolate Emporium & Savory Feast Kitchen at Universal's CityWalk™ is a full-service restaurant with a hefty focus on chocolatey desserts. The 19th-century-inspired steampunk factory, complete with golden smoke stacks and funky gadgets, serves classic dishes such as steak, seafood, crepes and quiches – all with a unique twist.
For truly adventurous diners, the chocolate stout chicken wings and chocolate gnocchi are an absolute must. Gourmet milkshakes are also available in flavours such as Bacon Brittle, Red Velvet and Chocolate x5.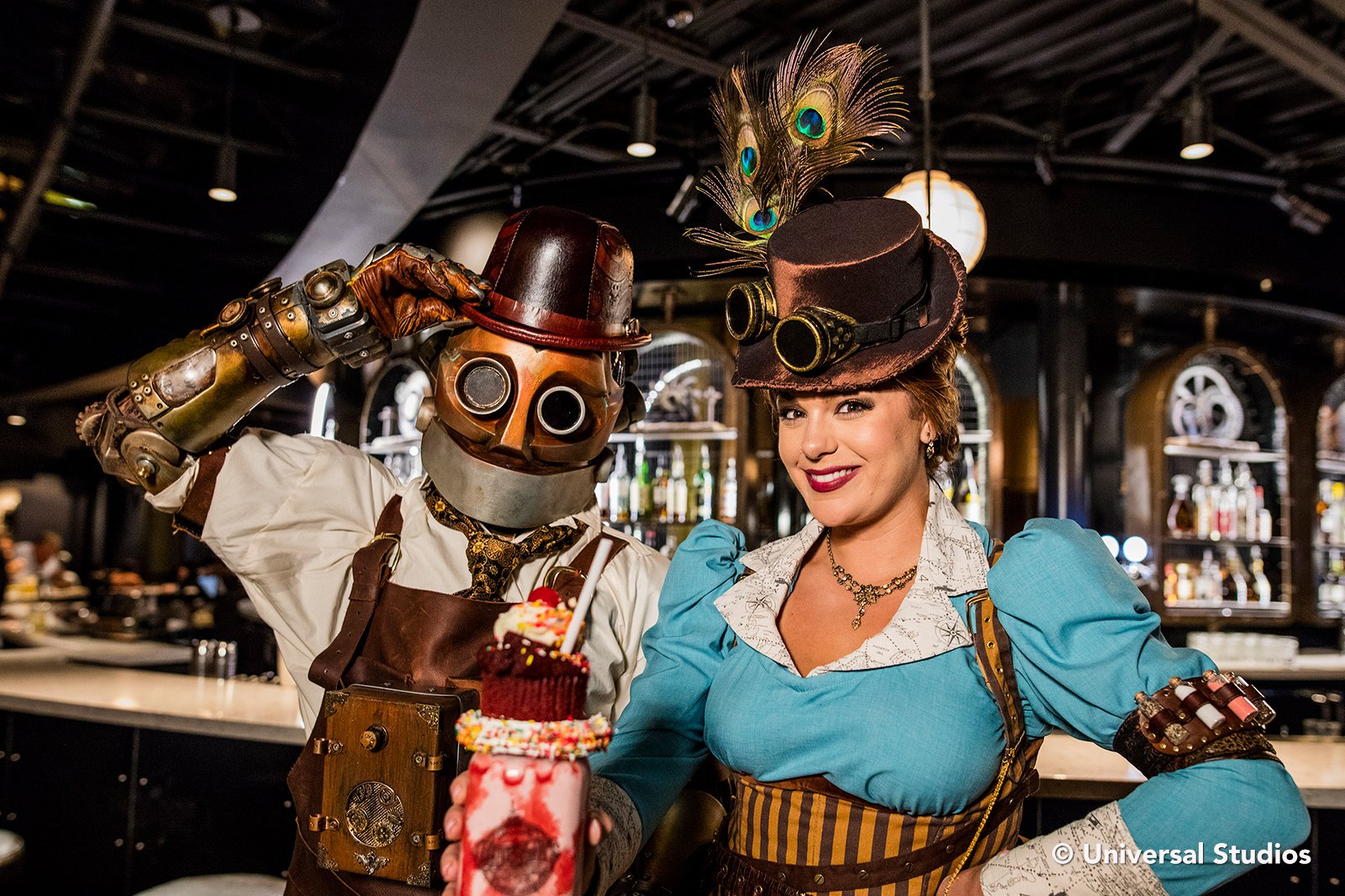 This fun family restaurant is a homage to Roald Dahl's classic tale Charlie and the Chocolate Factory. In true Universal Studios fashion, the Toothsome Chocolate Factory comes with an extensive themed backstory of its own. Rumour has it that Professor Penelope Toothsome travelled the world learning fascinating new ways to infuse chocolate into everyday recipes, and later brought her knowledge home to share at the family-owned factory.
The popular dining establishment features a full bar and confectionary, as well as a retail shop where visitors can purchase tasty mementoes to enjoy at home. Toothsome Chocolate Emporium can be found to the right of the Islands of Adventure™ entrance gates.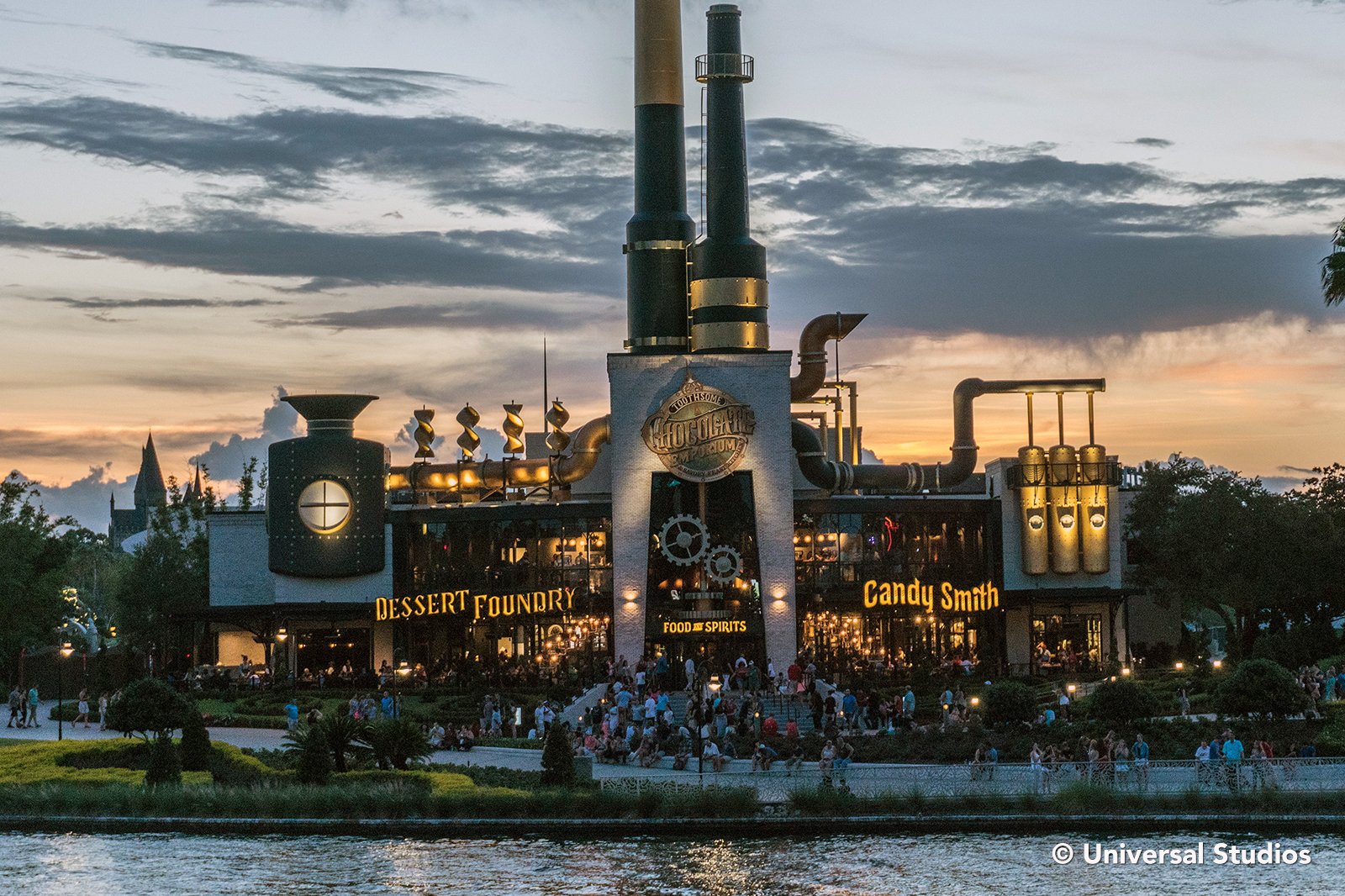 Toothsome Chocolate Emporium at Universal CityWalk™
Location: Universal CityWalk Orlando, 6000 Universal Blvd, Orlando, FL 32819, USA
Open: Sunday–Thursday from 10.30am to midnight, Friday–Saturday from 10.30am to 1am
Phone: +1 407-224-3663
Back to top