10 Things to Do After Dinner in Hilton Head Island
Where to Go in Hilton Head Island at Night
Hilton Head Island is packed full of adventure that you can enjoy under the shining sun, but there's even more when the sun goes down. After spending some time by the shore or exploring the nature trails in the area, you can enjoy Hilton Head Island's lively nightlife scenes.
Hilton Head Island after sunset offers more than you might think. You simply won't have to call it a day once you're done with your last meal of the day. Learn about all the best things to do after dinner in Hilton Head Island below.
1
The Boardroom
For late-night drinks and music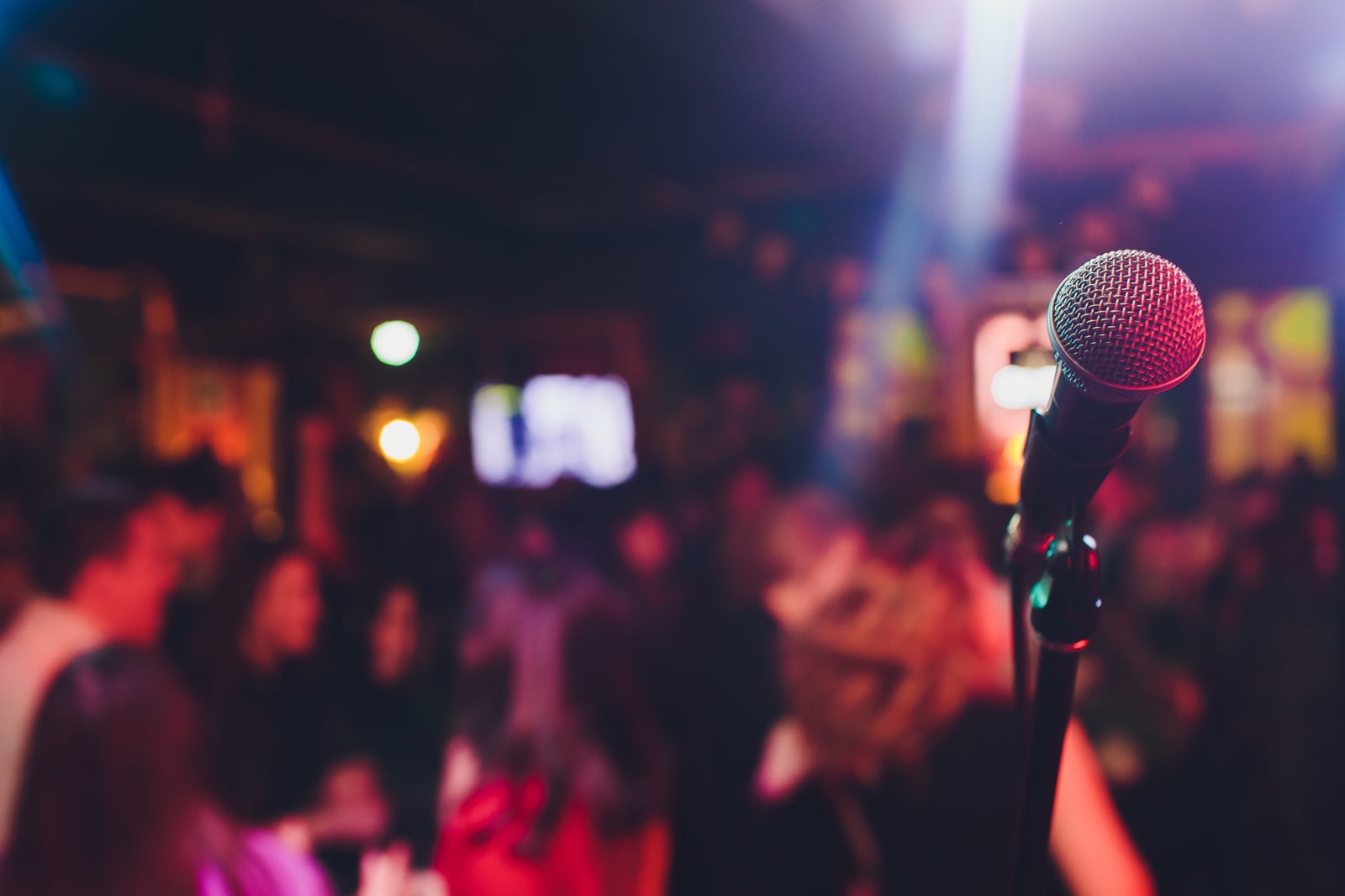 The Boardroom is a go-to spot in Hilton Head Island for late-night music of varying genres. You'll find numerous local artists staging performances at the venue delighting audiences every night. This is complemented by oscillating lights and a welcoming atmosphere.
The drink offerings at The Boardroom are notably robust as well with a comprehensive cocktail and beer list that specifically highlights local brews, allowing you to get a taste of South Carolina's best. They also offer a selection of Californian, French and Italian wines.
Location: 7 Greenwood Dr, Hilton Head Island, SC 29928, USA
Open: Monday–Saturday from 7 pm to 2 am (closed on Sundays)
Phone: +1 843-363-6636
2
The Jazz Corner
One of Hilton Head Island's main jazz spots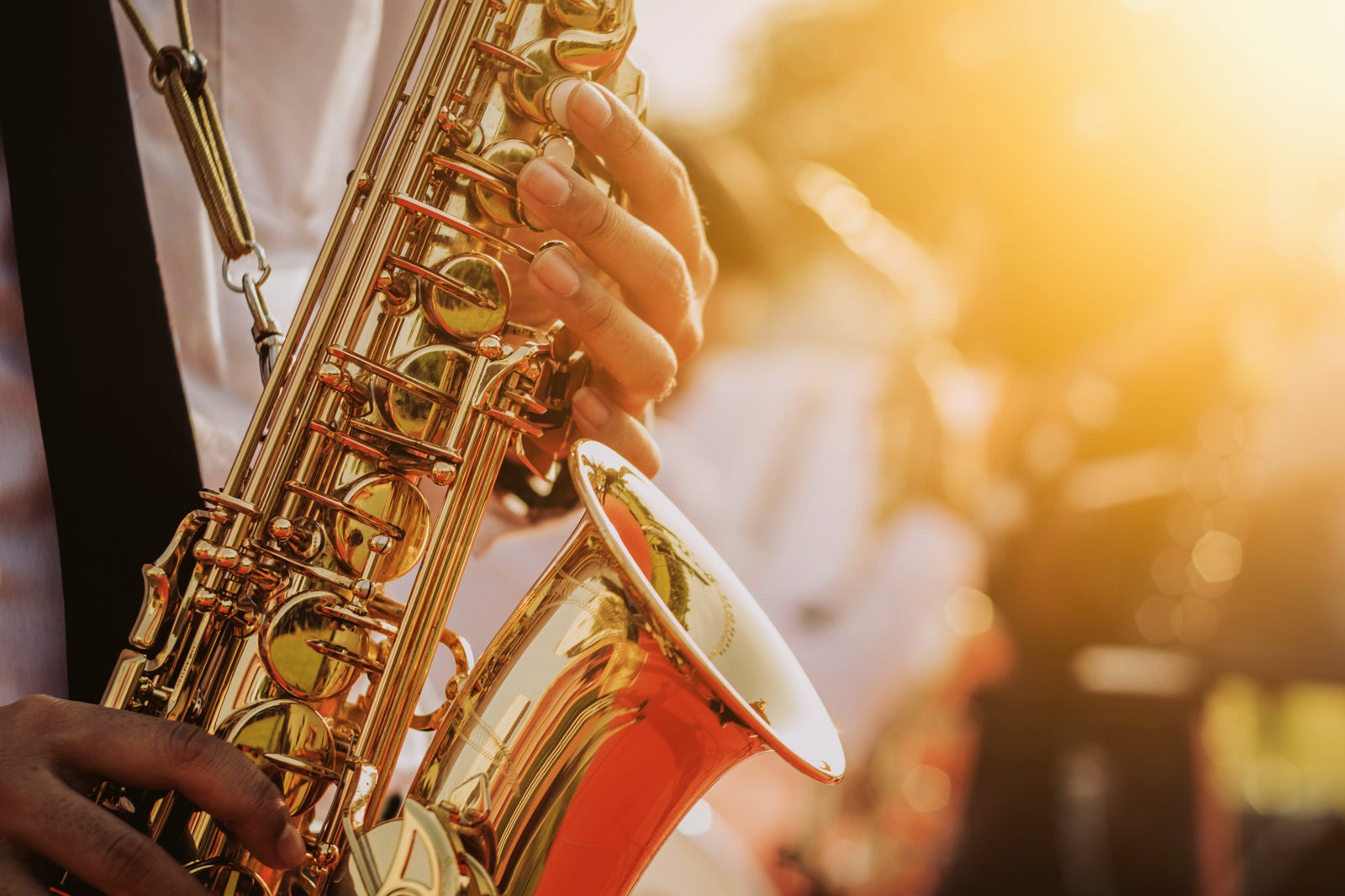 The Jazz Corner is one of the top jazz venues in South Carolina. The spot has been supporting musical performances for over 2 decades. Each night, you can see talented musicians play their bombastic and technically-proficient tunes while enjoying a wide range of available drinks and cocktails.
Many of the performances here are more than simple concerts too. Amongst the more popular shows are the ones in which the artist takes you and everyone else in the audience through a journey of the history of jazz.
Location: 1000 William Hilton Pkwy, Hilton Head Island, SC 29928, USA
Phone: +1 843-842-8620
3
The Lodge
Choose from an extensive beer selection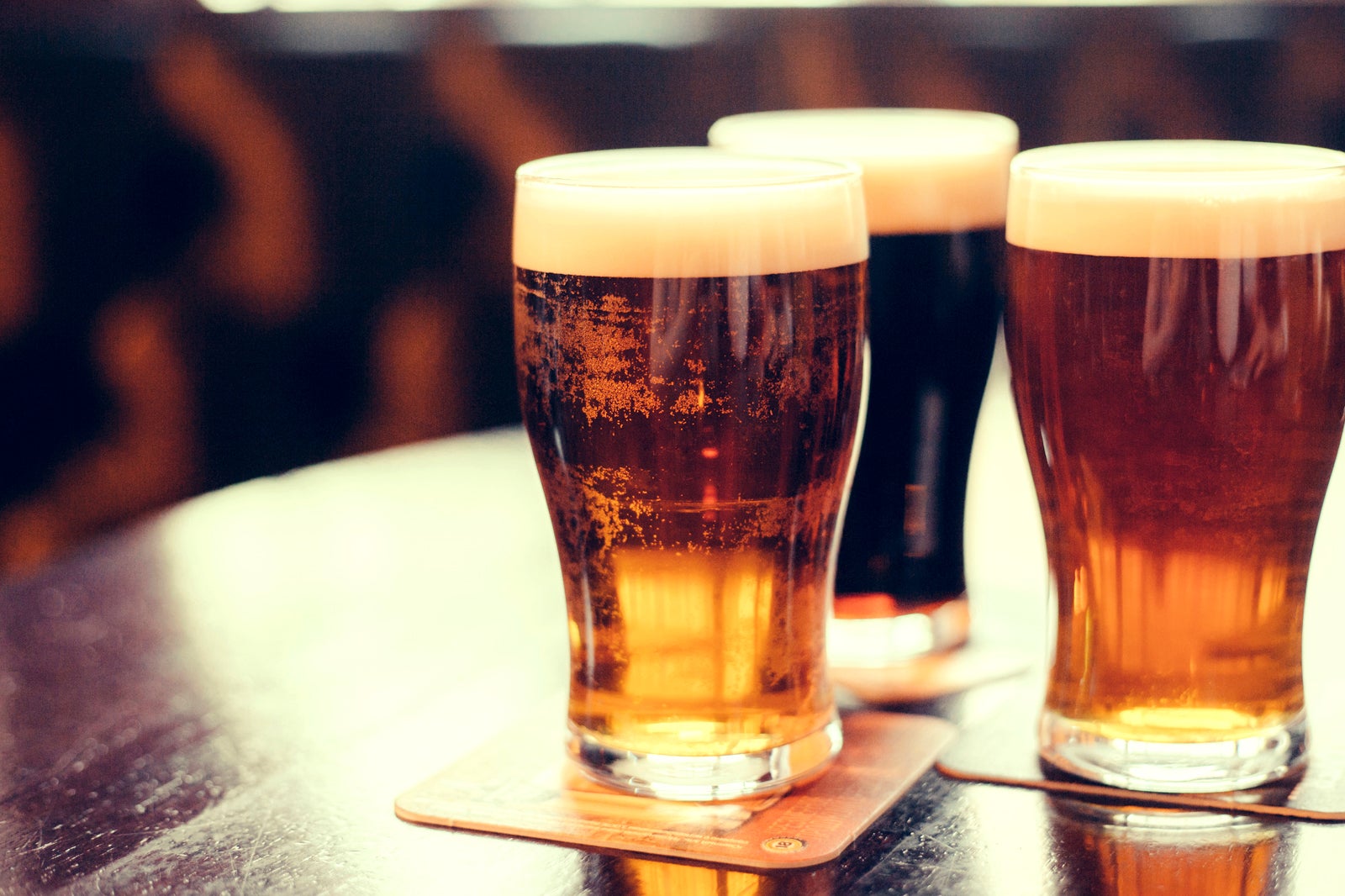 The Lodge is a cool place for both dinner and a fun night out in Hilton Head Island. The bar and grill has one of the most comprehensive beer selections in all of the island, making it a great place to grab a late-night drink.
There are 36 beers on tap here that are rotated daily, but that's just the beginning. The bottles and tins on offer are even more varied with local offerings meshed with brews from all across the world.
Location: 7B Greenwood Dr Suite #4, Hilton Head Island, SC 29928, USA
Open: Sunday–Wednesday from 4 pm to midnight, Thursday–Saturday from 4 pm to 2 am
Phone: +1 843-842-8966
4
Poseidon Rooftop Bar
Dance the night away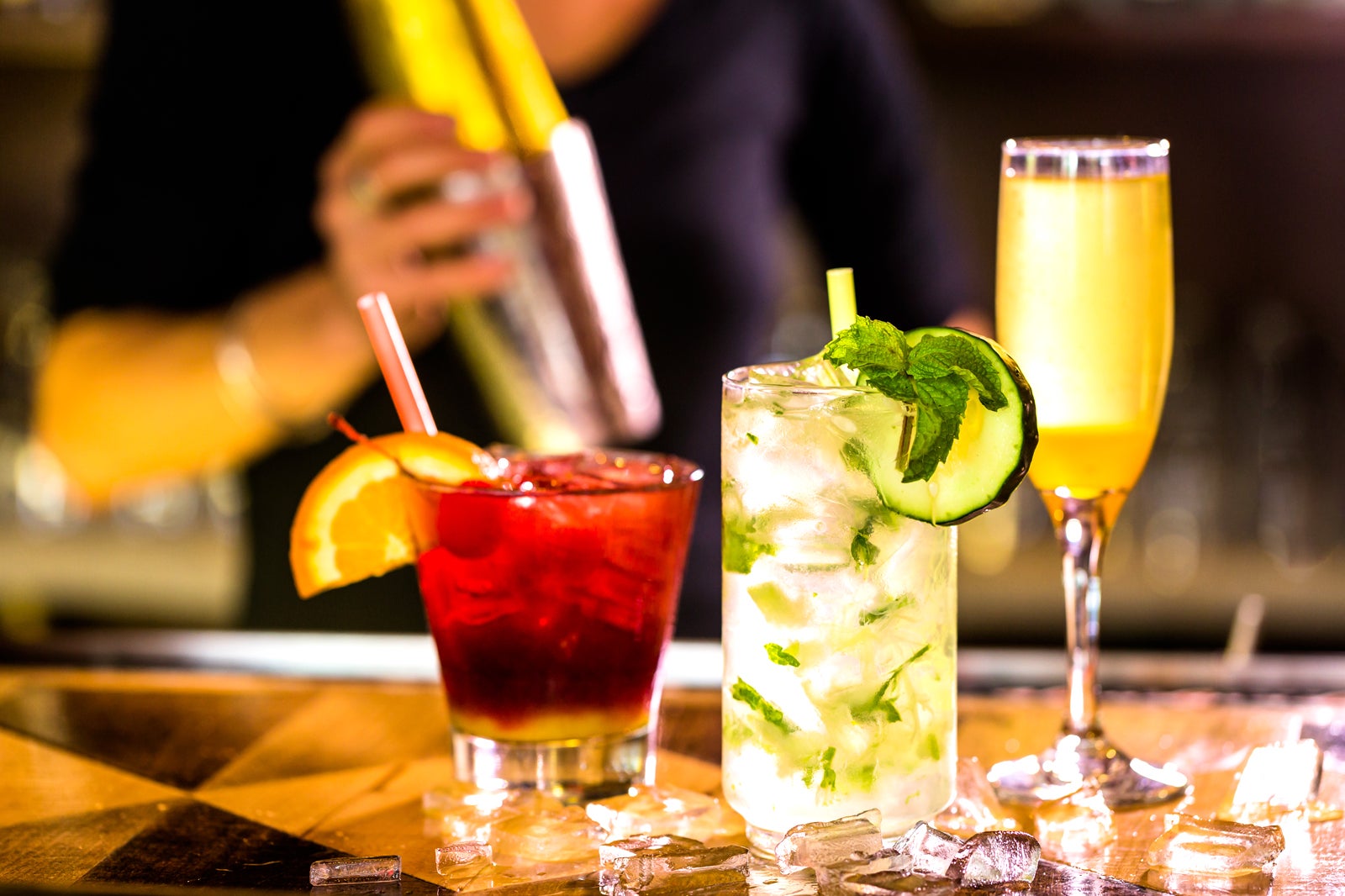 Poseidon Rooftop Bar is a casual waterfront joint at the Shelter Cove Towne Centre where you can enjoy seafood and stiff drinks. It's also one of the top destinations in all of Hilton Head Island if you're looking to dance the night away while enjoying live musical performances.
You'll find a variety of genres on offer, but no matter what's playing, you'll have access to an extensive list of beer, wine, and cocktails at the full bar. They also have a diverse menu featuring fresh seafood and steaks for when you're feeling peckish.
Location: Location: 38 Shelter Cove Ln #120, Hilton Head Island, SC 29928, USA
Open: Sunday–Thursday from 4 pm to 11 pm, Friday–Saturday from 4pm to midnight
Phone: +1 843-341-3838
5
Comedy Magic Cabaret
A lounge for some good laughs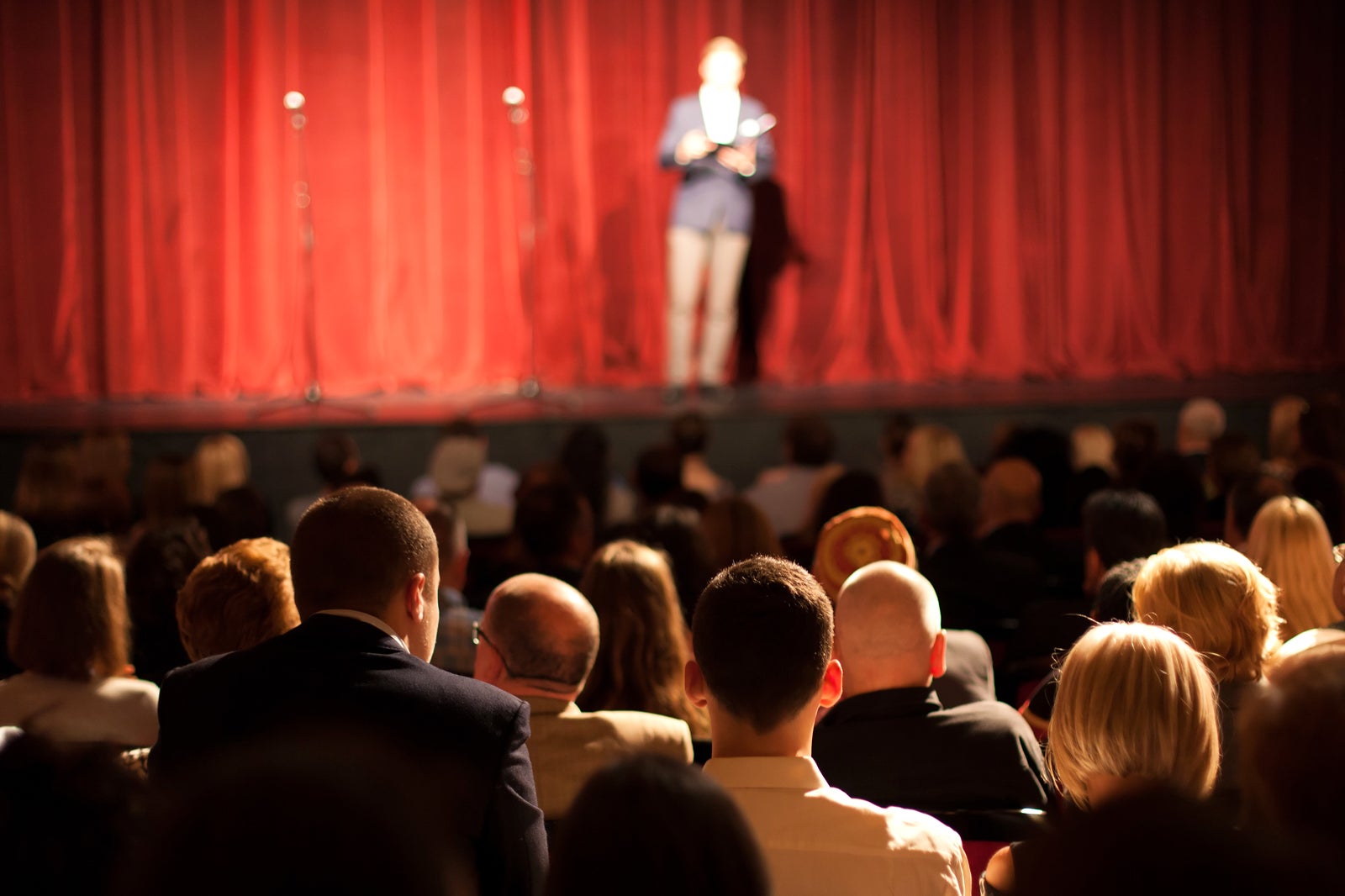 Comedy Magic Cabaret is an intimate lounge in Hilton Head Island where you can enjoy a comedic performance from both local comedians and national talents on tour. While a lot of modern stand up focuses on more risque jokes, this venue doesn't really abide by that trend.
Their "funny not filthy" stance creates a more welcoming and relaxing environment designed to fill the entire room with laughter that doesn't come at anyone's explicit expense. There's a comprehensive drink menu available if you're looking to enhance your evening a bit with a cocktail.
Location: 843 William Hilton Pkwy, Hilton Head Island, SC 29928, USA
Open: Thursday–Saturday and Monday from 7.15 pm to 11 pm (closed on Tuesdays, Fridays and Sundays)
Phone: +1 843-681-7757
6
Pool Bar Jim's
Pool Bar Jim's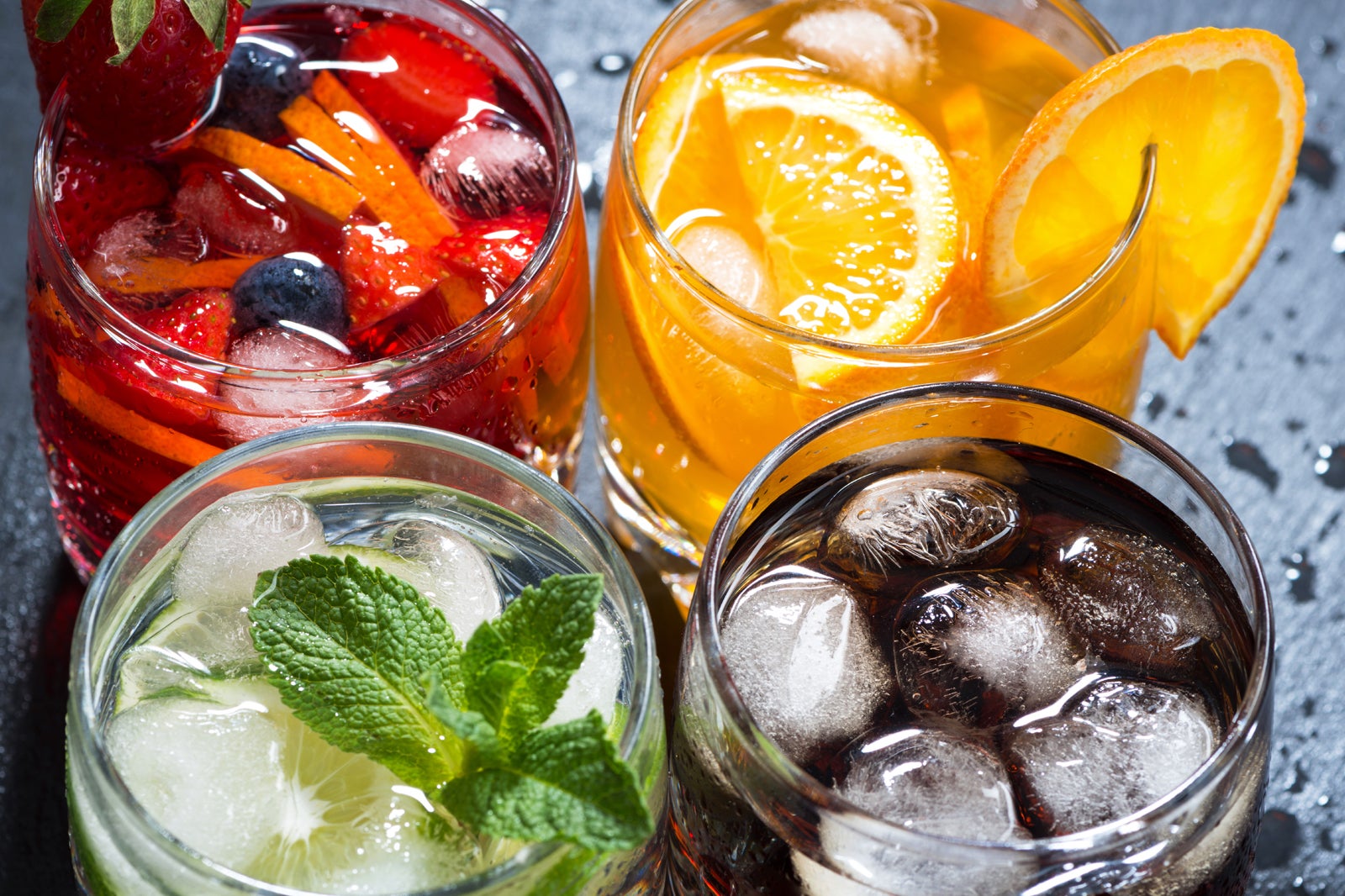 Pool Bar Jim's is one of the most popular places in Hilton Head Island to grab a drink at the end of a long day. You'll find plenty of beer, wine, and cocktails on offer, but that's just the beginning. This pool bar is known primarily for its tropical and exotic frozen drinks that are specially made for summer adventurers looking to stay cool under the warm Hilton Head Island sun, or moon in the evening.
These drinks are so popular that Pool Bar Jim's was able to publish a book of them highlighting their personal favourites and popular creations from around the world.
Location: 10 N Forest Beach Dr, Hilton Head Island, SC 29928, USA
Open: Daily from 11 am to 8 pm
7
The Other Sister's Wine Bar
Sip and relax by the waterfront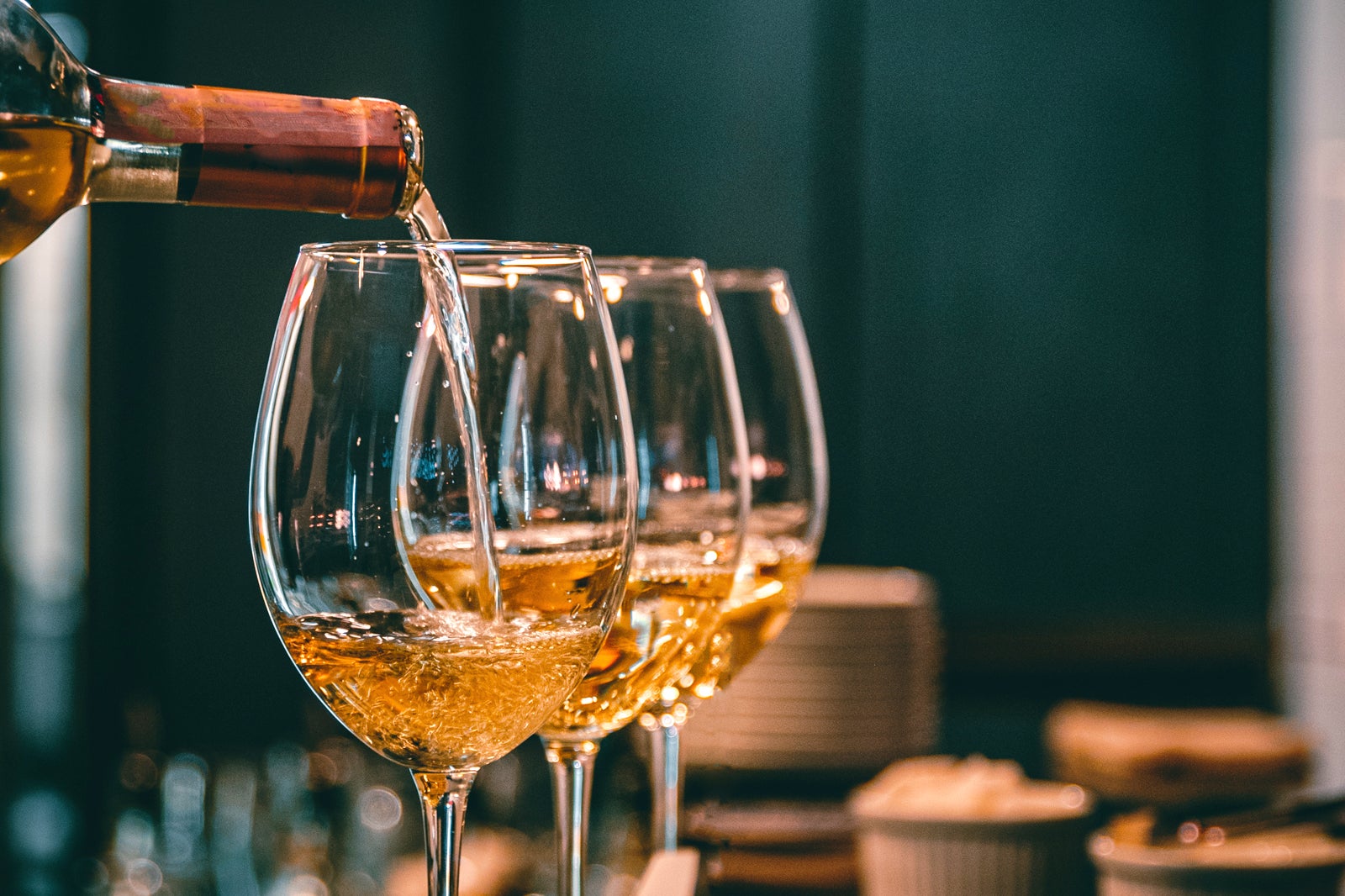 At The Other Sister's Wine Bar, you'll find a waterfront destination offering all the wine you could ever want in Hilton Head Island. Their selection of wines includes local vintages as well as more obscure selections sourced from across the globe.
You can order by the glass, by the bottle, or simply partake in a tasting event. Additionally, you'll find a wide selection of cheese plates, tapas, salads, sandwiches, and even desserts to go along with your wine, and the staff will even make recommendations on the best pairings if you need assistance.
Location: 13 Harbourside Ln unit b, Hilton Head Island, SC 29928, USA
Open: Tuesday–Saturday from 11.30 am to 9 pm, Sunday from 11 am to 4 pm
Phone: +1 843-715-2004
8
The Tiki Hut
Live music and drinks on the beach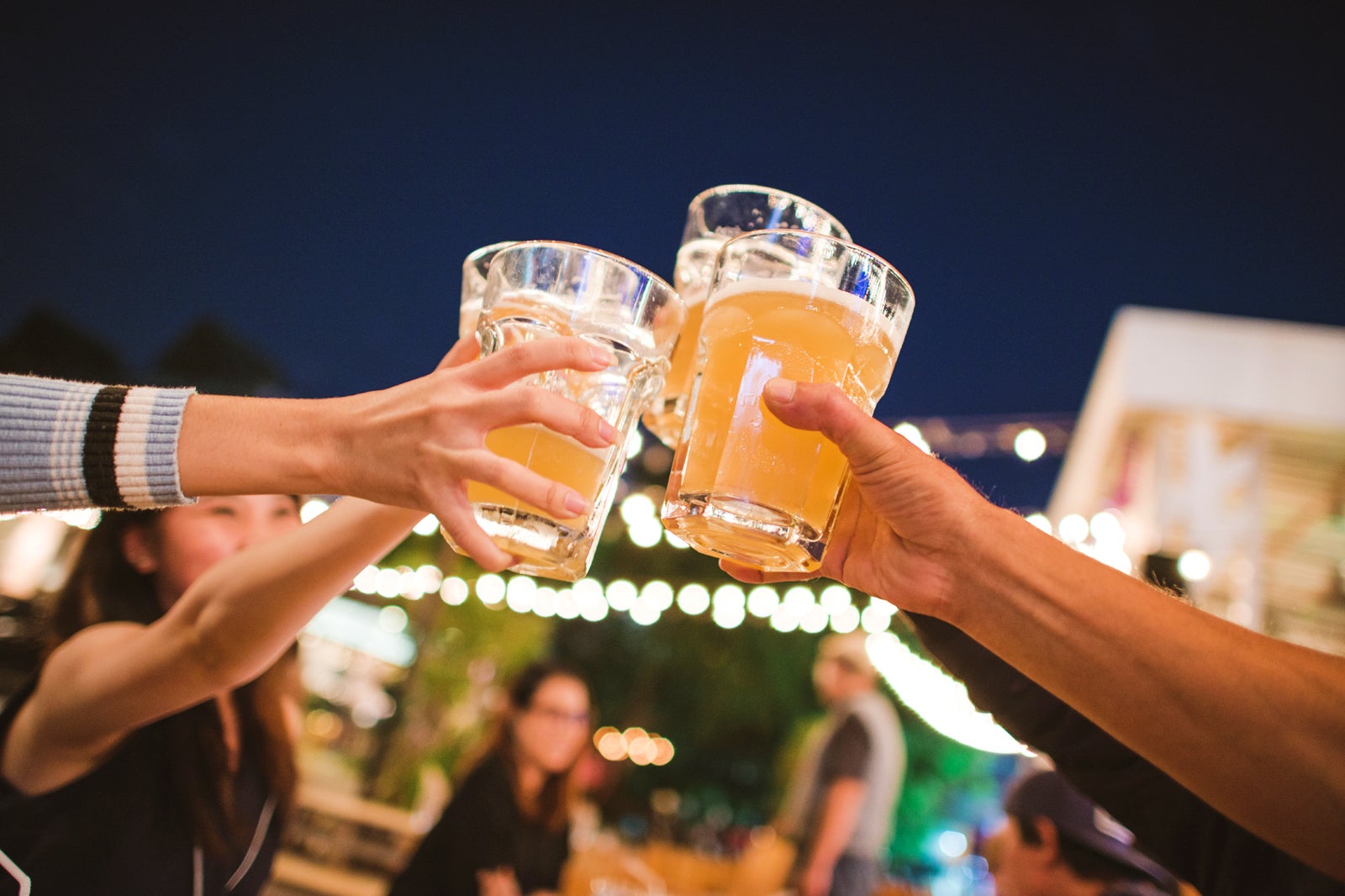 The Tiki Hut is a beach bar and a staple in Hilton Head Island that offers outdoor musical performances and drinks virtually every day of the week. You can stop by to sit and relax as you enjoy the music, or you can get up and hit the dance floor to really feel the beat.
The music is quite varied as there are artists from all over the world who come to perform here. You'll also find a robust drink selection from ice cold beers to fruity custom cocktails and all the other libations you may need to stay cool and relaxed.
Location: 1 S Forest Beach Dr, Hilton Head Island, SC 29928, USA
Open: Sunday–Tuesday from midday to 7 pm, Wednesday–Saturday from 11 am to 10 pm
Phone: +1 843-353-6514
9
Go on a bar crawl
A fun way to sample the nightlife scene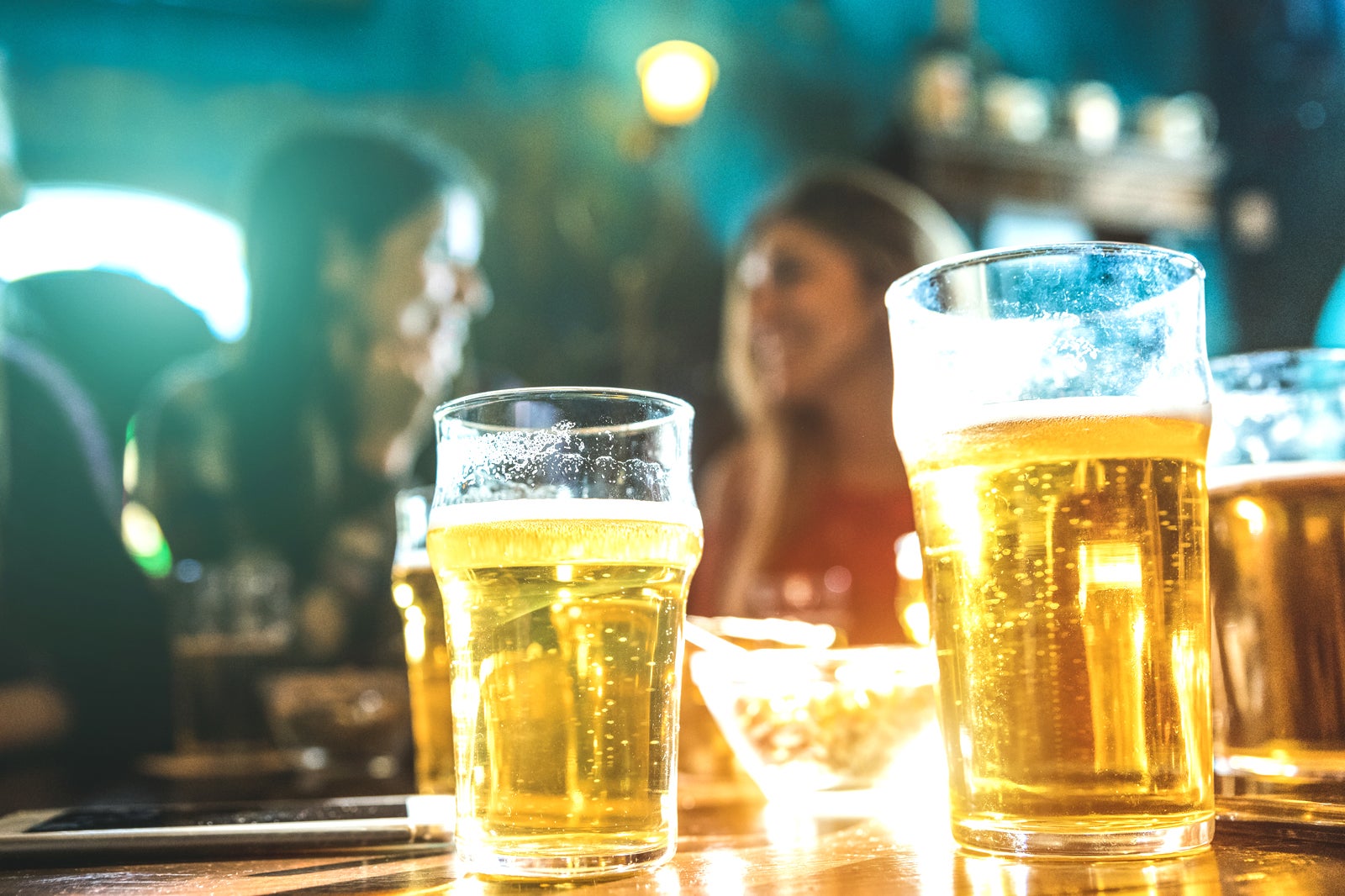 Going on a bar crawl in Hilton Head Island is one of the great ways for sampling its nightlife scene. If you're looking to get the most out of your after-sunset experience on the island, you don't have to settle for just 1 or 2 bars. Instead, visit as many as possible and get a taste of everything Hilton Head Island has to offer by joining a bar crawl.
Keep an eye out for special events as well as certain bars participating in a scheduled bar crawl often promote their drink specials.
10
Roasting Room Lounge & Listening Room
For cocktails, bourbons and music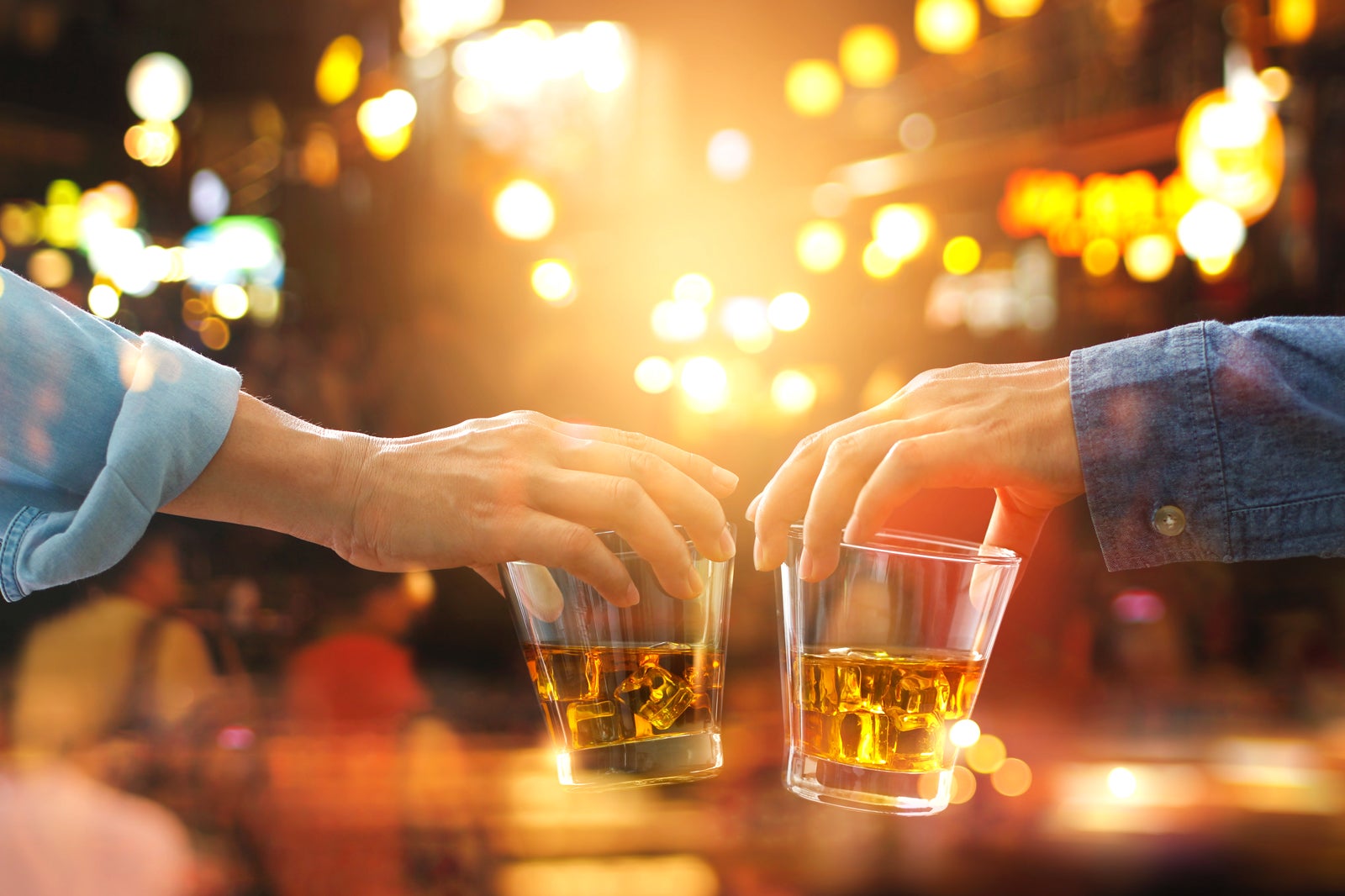 Roasting Room Lounge & Listening Room is a bar in Bluffton where you can go for music and after-dinner stiff drinks with some friends. You'll find a surprisingly expansive drink menu alongside the largest selection of bourbons in the entire Hilton Head Island area.
Head upstairs to the music room which hosts all sorts of musical acts from local artists to nationally-touring musicians. Though it's small and cosy, it offers great acoustics. Check out their events calendar for current and upcoming gigs.
Location: 1297 May River Rd, Bluffton, SC 29910, USA
Open: Monday–Saturday from 6 pm to midnight
Phone: +1 843-368-4464
Back to top