Take a fun ride with Wild Florida Airboats through a natural wildlife park filled with alligators, eagles, birds and a variety of Floridian flora and fauna. The Wild Florida Airboats tours head into the unique landscape of the Central Florida Everglades, with its miles of stunning wetlands that can only be accessed via an airboat.
The Central Florida Everglades is a vital part of the whole expanse of the natural wonder that is the Everglades, which is also known as the largest subtropical wilderness in the United States. This fun ride is a great way to sample it in all its beauty.
Wild Florida Airboats and Gator Park - one of the highlights of 14 National Parks and Gardens near Orlando (Read all about Kissimmee here)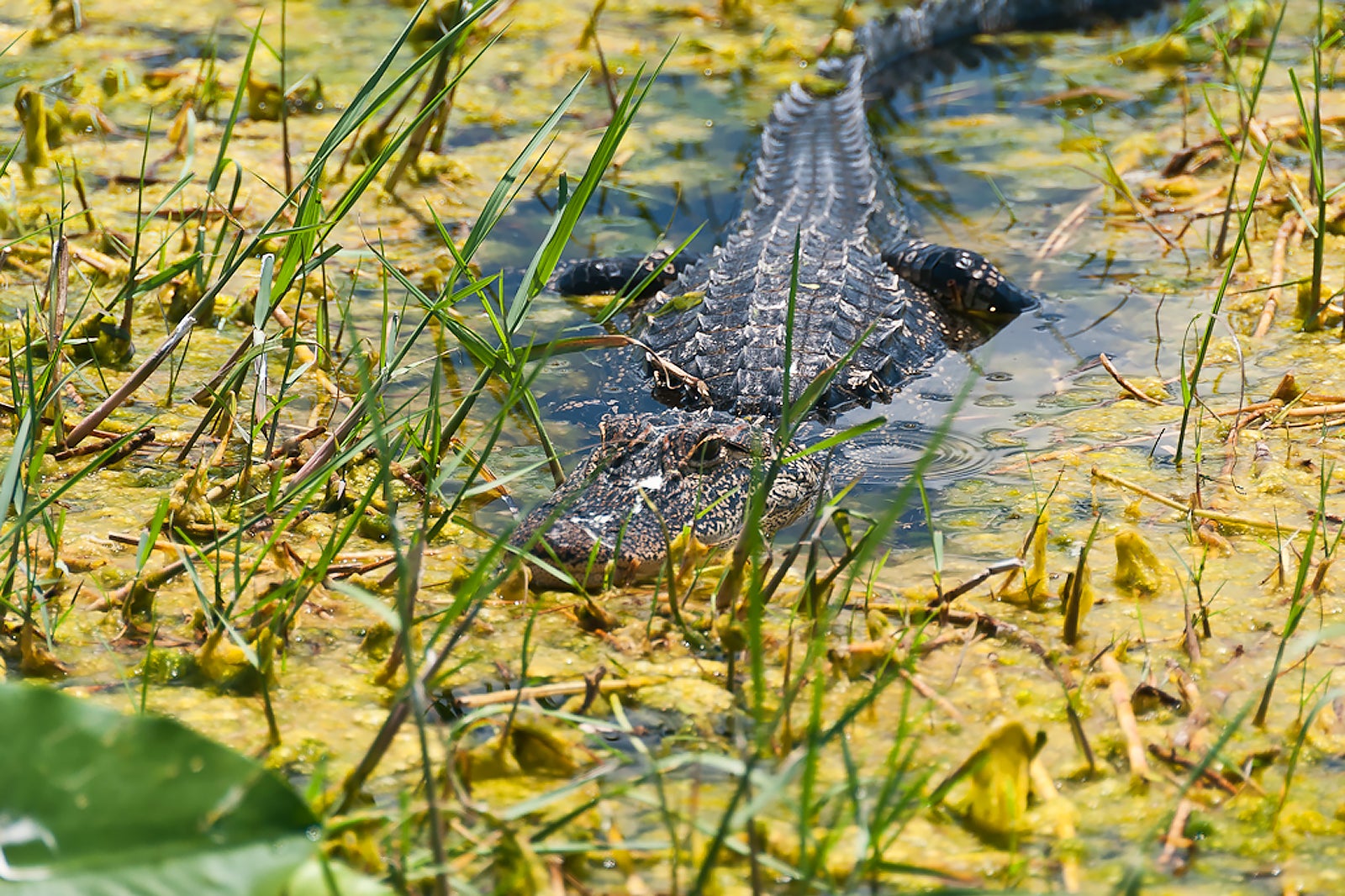 The airboats are completely safe, eco-friendly and allow visitors a glimpse into the uninhabited surroundings of this part of the world, where instead of watching humans you'll be spotting wildlife! After your airboat ride, explore the wildlife park and its many other activities for some great family fun, including hands-on alligator demonstrations, safe nature trails and a tropical bird aviary. The park also has a tasty barbeque restaurant with some interesting food options, including fried gator and frog legs!
A 1-hour airboat ride costs about $50 for adults on the door and $37 for children. A half-hour ride costs around $27 for adults and $23 for children. The journey from downtown Orlando to Wild Florida Airboats and Gator Park takes around 45 minutes.
Wild Florida Airboats and Gator Park
Location: 3301 Lake Cypress Rd, Kenansville, FL 34739, USA
Open: Monday–Saturday from 9am to 6pm (closed on Sundays)
Phone: +1 407-957-3135
Back to top