Wynwood Art District in Miami
A Miami Neighbourhood with Cool Galleries, Museums, and Murals
Wynwood Art District is one of the most Instagrammable neighbourhoods in Miami, Florida. It's home to some of the city's coolest art galleries, some fun museums, and vivid urban graffiti that stretch for miles north of downtown.
The Wynwood Walls is among the focal highlights of the art district. This open-air art museum showcases a collection of massive colourful murals by artists from around the world. This and the surrounding art-filled streets help make the whole Wynwood Art District neighbourhood effectively one of the world's largest open-air art installations.
Wynwood Art District in Miami - one of the highlights of 10 Most Popular Neighbourhoods in Miami (Read all about Miami here)
A brief history of Wynwood Art District
Wynwood was formerly a ghetto and an industrial district, born out of the Florida land boom of the Roaring Twenties. Now it's known for its funky and youthful vibe and for being one of Miami's most happening entertainment districts.
The streets and walls of many buildings in Wynwood were covered in colourful murals. Back in 2003, representatives and curators of the museums and art institutions in Wynwood, together with art dealers and art space and studio owners joined forces as the Wynwood Art District Association to further develop and promote the existing art scene.
Initiatives included art tours such as a Second Saturdays Gallery Walk, together with an annual art district publication that included maps and a directory of the association's members. Wynwood Art District's burgeoning arts scene grew with over 70 galleries and 5 museums, as well as over a dozen art studios, and the establishment of Wynwood Walls in 2009.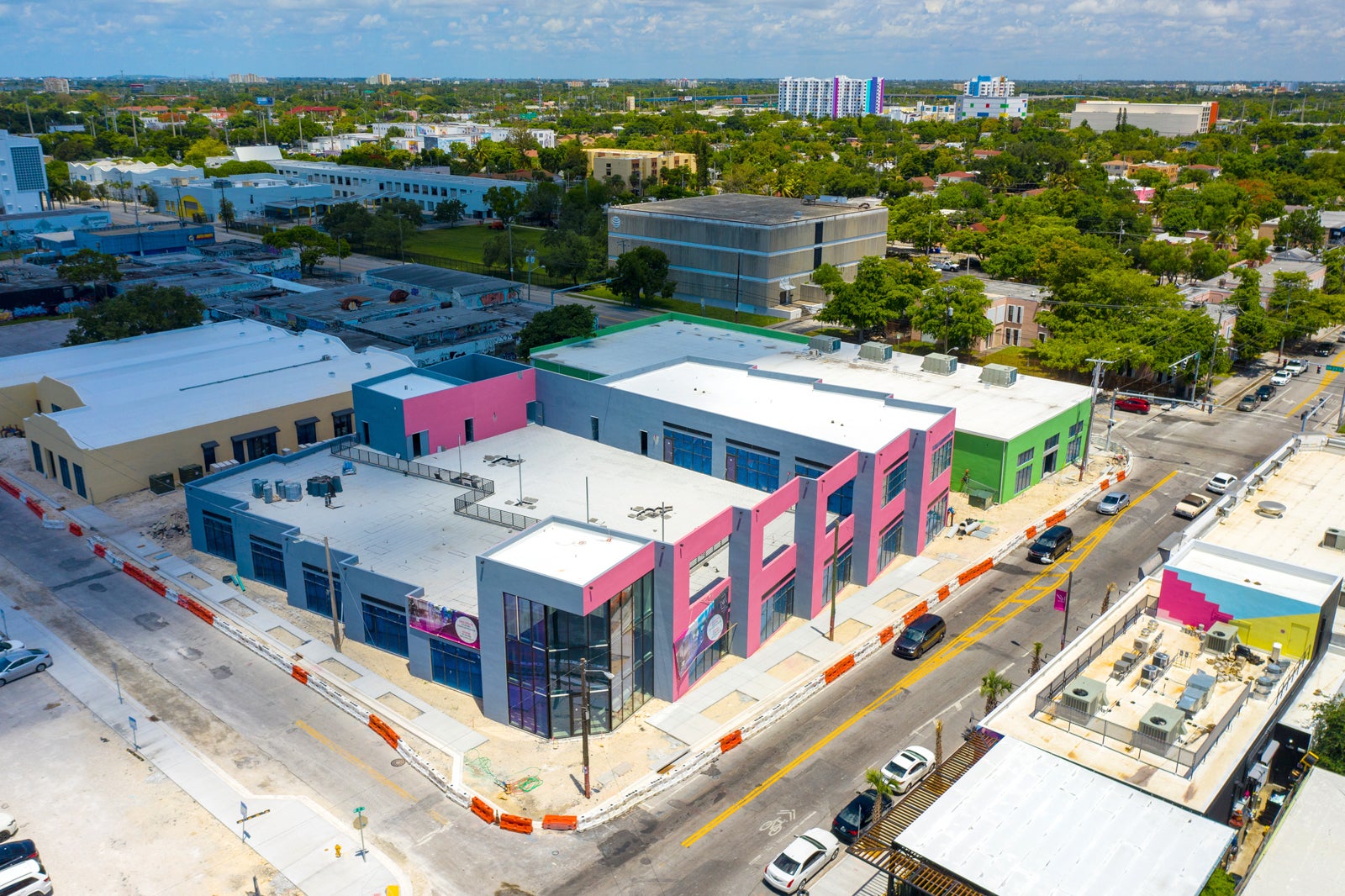 What are the highlights and features of the Wynwood Art District?
Wynwood Art District shares half of its hip and chic vibe with the neighbouring Miami Design District, just to the north. While the Design District is known for its sleek modern architecture and upscale fashion boutiques, the Art District is all eye candy and urban art.
Take a stroll through Wynwood and you'll instantly be treated to rows and rows of art installations. Head down to NW 2nd Avenue and you'll find an amalgamation of street art at the heart of the district: Wynwood Walls.
In 2010, the 6 huge buildings with their walls covered in vivid paint strokes expanded to include Wynwood Doors and Garden. This extended the splashes and colours of the former open-air gallery to a variety of roll-up storefront gates.
You can participate in the community art walks every second Saturday of the month and visit the galleries, art studios, and showrooms to admire their works, often alongside music and drinks. Notable institutions include the art-incubator Bakehouse Art Complex on NW 32nd St, The Margulies Collection at the WAREhOUSE on NW 27th St, and Rubell Museum on NW 23rd St. Quirkier spots include the Miami Selfie Museum that offers plenty of dazzling indoor backdrops for your shots.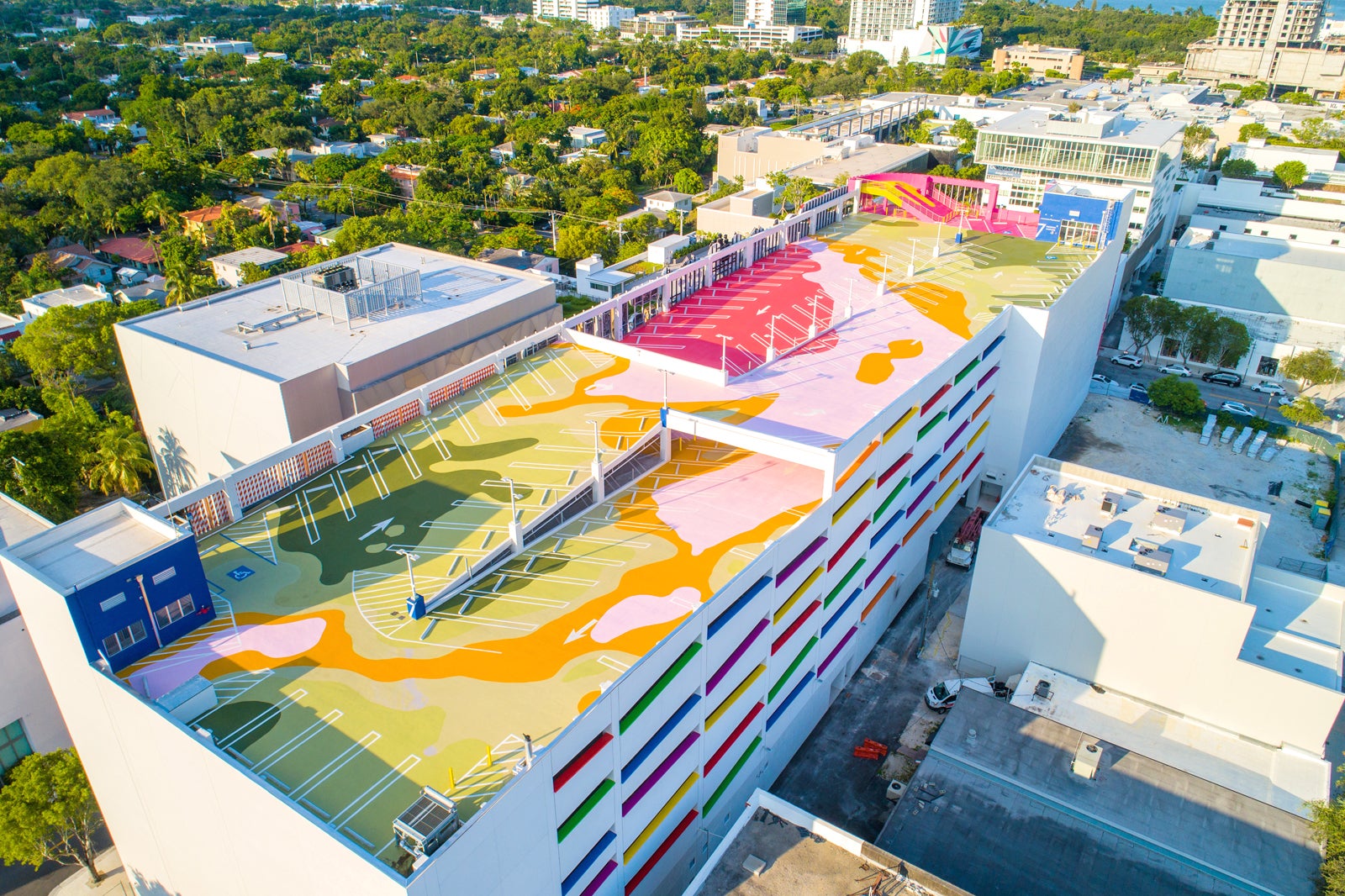 Good to know about Wynwood Art District
The Wynwood Art District is just a 7-minute drive north of Downtown Miami along Interstate 95. Its main street is the north-south NW 2nd Avenue.
Besides exploring street art, you can take a tour of several Wynwood breweries, namely at Wynwood Brewing Company, J Wakefield Brewing, and Veza Sur Brewing. You can spend some time in their taprooms, sampling passion-crafted suds.
When you're feeling peckish, Wynwood has plenty of food trucks. There's also the extravagantly named World Famous House of Mac on NW 2nd Ave, where you can try some of their tasty lobster mac and cheese.
For the night owls in Wynwood, Gramps offers cocktails and craft beer with stage performances alternating between live bands and standup comedy. For some funky Latin vibes, there's the El Patio Wynwood bar or The Dirty Rabbit Wynwood where you can jive or samba your night away.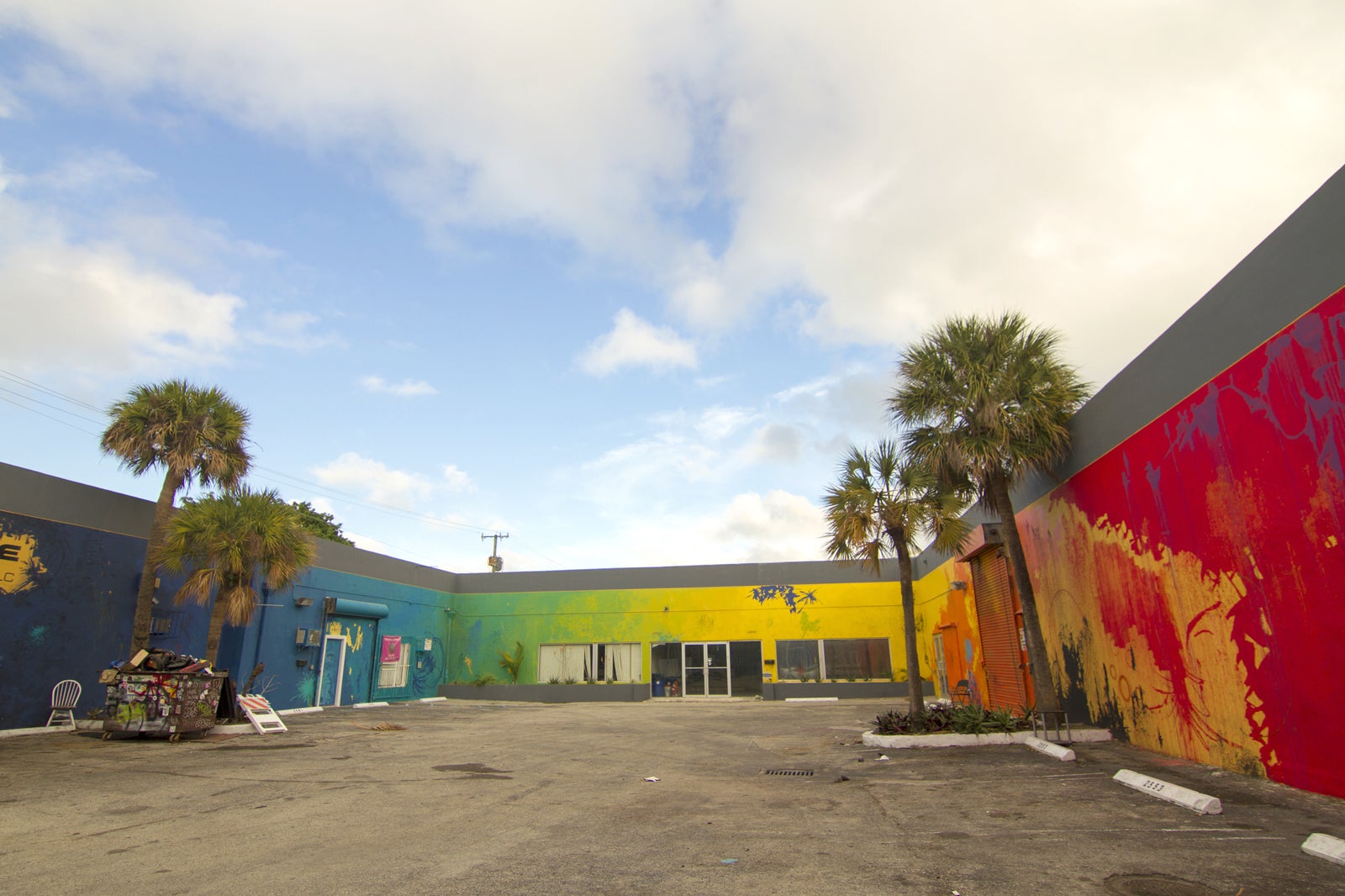 Wynwood Art District in Miami
Location: Wynwood, Miami, FL, USA
Back to top