Hampton Inn Washington-Downtown-Convention Center, DC
901 6th St Nw, Washington, DC, 20001, United States of America
Narrow reviews:
997 verified guest reviews
Sehr komfortables, großräumiges Zimmer, bequemes Bett, tolles Frühstück. Leider etwas wenig Platz im Frühstücksraum. Dafür allzeit Kaffee, Tee und Eis zur Verfügung. Kostenlose Gepäcklagerung nach CheckOut. Sehr freundliches und hilfsbereites Personal.
Verified Expedia guest review
Friendly staff (particularly Aaron), great location, fantastic breakfast and a happy hour at the bar.
Verified Expedia guest review
The bar tender and reception staff were very friendly and helpful. Breakfast area was too small and over crowded. Breakfast choice of food was good but as things ran out they weren't always replaced. I can understand why they only provided paper plates and plastic knives and forks but It's extremely wasteful and bad for the environment.
Verified Expedia guest review
Disappointed
rooms are nothing like the ones shown on the website. Really old and dark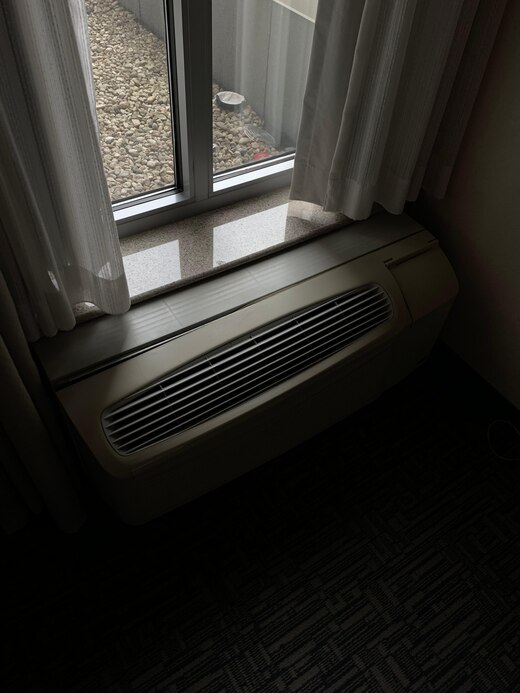 Verified Hotels.com guest review
Excellent property. Great location. Very near all museums.
Verified Expedia guest review
Pleasant welcoming hotel conveniently placed for the conference centre.
Verified Expedia guest review
Don't stay in rooms above the waste collection
Unfortunately the room was above the area for the bin collections. Woken in the early hours both mornings by the rubbish collections. The bed sounded like it was ontop of a metal plate, which banged every time you sat on the bed. Bathroom toiletries were not replenished. It was a great central location but not worth the high price.
Verified Hotels.com guest review
Warm welcome from reception staff, lovely clean room
Verified Expedia guest review
(Too) family friendly
A "less expensive" rather than cheap option for downtown DC and the quality and service you would expect from a chain. I stayed for business but there is more of a family feel to the hotel with more kids than you would like running round at breakfast and hogging tables playing cards. But that's what you get when you try and save your company money!
Verified Hotels.com guest review
Great staff, great location, great breakfast.
The staff were very accommodating. They went above and beyond when there were issues with printing at the business Center and were always welcome to lend a helping hand. Best free breakfast I've ever had!
Verified Hotels.com guest review
The following English reviews were posted by hotel guests from other countries
Awesome staff. Very accommodating. Clean hotel, comfortable beds. Great breakfast!
Verified Expedia guest review
The property was in a great location, clean and service was great.
Verified Travelocity guest review
Very nice place to stay while attending a family funeral. Service was great and the staff was helpful.
Verified Hotels.com guest review
I have booked this hotel several times through Expedia. When you do you will always be given the worse room on the floor. I was kept awake all night from the noise of the elevators and called to seek a new room for a second night stay. They refused to move even though they show that they have rooms. If this had happened one visit I would say it was an accident, but this has happened on more than one occasion. The hotel is in a unique location for my business which is too bad as I do not have alternatives.
Verified Expedia guest review
Property was under renovation one elevator was working no beef or turkey sausage served for breakfast. Staff was friendly and courteous
Verified Expedia guest review
advertised a indoor pool and hottub. didn't have one .. hotel was under repair . 70 per night parking fees and a 60 per night security fee .
Verified Expedia guest review
The location was great and the front desk staff were hospitable and gracious as well as the valet. The 1st room I was assigned was subpar. Very much not what I was expecting from Hampton Inn. The only reason why I was moved to another room was because the refrigerator was not working and the food I placed in it a few hours earlier was starting to spoil. The Front Desk sent up a maintenance man who could not determine the problem, so I was offered another room. This new room was MUCH nicer...in fact it was one of the recently upgraded rooms and I completely enjoyed it. My biggest complaint was that upon entering the hotel, there was loud hiphop music playing, employees dancing and the front lobby was populated with young guest cursing, dancing, open public displays of affection...just chaotic! I cringed every time I got off of the elevator because it felt like I was interrupting someone's party. That is the reason why my rating was so low. If the staff wasn't enjoying themselves dancing and singing with the guest, and actually asking the guest to stop loitering in the lobby, then my rating would be higher.
Verified Expedia guest review
It was very mediocre. The staff were disorganized and hard to communicate with. The building itself seemed old and the first room they put us in smelled heavily of weed.
Verified Expedia guest review
Very enjoyable stay
The room was very clean and comfortable. One of the things we like best about Hampton Inns is that they have a microwave, a refrigerator, and a safe in the rooms, plus a decent buffet breakfast. The staff at this hotel were very accommodating and polite. The location is great-convenient to transit and good restaurants. We would definitely stay here again on a return visit to Washington.
Verified Hotels.com guest review
They charged me an additional $60.00 Per day as security deposit in case something happen, I think that's very disrespectful because they are treating all clients like criminals. On top of that that amount is ridiculous to charge per night as a security deposit.
Verified Expedia guest review
The staff was very friendly and professional and was attentive of who was entering the lobby. Your key also controls the elevator which provides additional safety. The room itself was nice enough but had a weird smell to it. I was awoken by construction noise both outside and inside the building.
Verified Expedia guest review
This place was absolutely horrid, the room was filthy, paint chipping on the walls, moldy smell in the room. This is without doubt the worst hotel I've stayed in while in DC. Hilton should be ashamed to take credit for this dump.
Verified Hotels.com guest review
I appreciated the convenience of being close enough to Union Station and historical sites. I was very disappointed in them not having the amenities of a pool and exercise room available which was one of the reasons I chose them as a place to stay.
Verified Expedia guest review
Room was comfy, clean. Liked that we had a microwave, lots of towels and toiletry's. Even a hair dryer and iron and ironing board. It was perfect for where we need to be in the city.
Verified Expedia guest review
Family trip
Great stay...breakfast was excellent. Will definitely stay there again
Verified Hotels.com guest review
Hotel is undergoing major renovation and we were not made aware prior to arrival. Room type we requested/expected was not available. Pool was closed/removed and there was a lot of construction noise very early in the mornings.
Verified Expedia guest review
Great location, free breakfast, friendly staff. Would recommend to friends.
Verified Expedia guest review
We had a "beverage and snack" package offered with our Expedia reservation. We did not receive any refills beyond the first day. Staff at the front desk said to let them know (we didn't because we had to special request using the laundry service during their remodeling and didn't want to cause further issues). Fairly convenient location, right on a circulator bus route and about a block away from a Safeway, both of which were very handy for our family. Breakfast was very good with a great staff constantly replenishing everything.
Verified Expedia guest review
The staff was very attentive and nice. I had a problem with the heat in the room, and they sent repairman up right away to fix it. Food was good at breakfast.
Verified Expedia guest review
The staff was Very friendly and good breakfast every morning
Verified Expedia guest review
We really enjoyed our stay here! I would say the only draw back was the bar wasn't stocked well, but they were in the middle of a remodel and the bartender was overly happy to be there but that was just a very small part! We loved it!
Verified Expedia guest review
Overall wonderful stay
The room was very clean and everyone on the staff that I encountered was friendly. Mike R at the front desk provided excellent customer service! Good buffet breakfast. The location is great. Several delicious places to eat within a few blocks and not far from all of the touristy places. I will look to stay here on my next trip to DC.
Verified Hotels.com guest review
Very nice hotel and a nice price.
Stayed overnight for a concert at the Capital One center nearby. Very nice and clean hotel. Only thing is, if you drive there it's only valet parking, and the area out front is very small so you're going to have to block traffic and wait until a valet can take your car. That was the most inconvenient part, and was a bit of a hassle. Other than that, staff was great, hotel was great. One minor mishap - the electronic safe in the room locked on us, despite us entering the correct code. Fortunately maintenance was able to open with a manual key, otherwise would have been very inconvenient. Do not recommend using their room safe.
Verified Hotels.com guest review
I reserved a room with 2 queen beds for 4 people and
Verified Expedia guest review
A lot of construction was go8ng on which made the stay inconvenient, there was loud noises at night. This should be over April 2020
Verified Expedia guest review
Excellent
Great Spot
Verified Hotels.com guest review
Disappointing
I booked and paid for this hotel in September for a December stay mainly because it had an indoor pool and hot tub. When we arrived a sign was posted the pool was shut down permanently in October. Even as of this writing Hotels.com show they have a pool and hot tub. Hotels should be required to inform guests if amenities change once they reserve a room. The room itself was nice, clean and comfortable with a fridge and microwave.
Verified Hotels.com guest review
Enjoyed our stay
Breakfast was good and free with our stay. Super convenient and close to everything. Not in amazing condition but it's good for what it's worth.
Verified Hotels.com guest review
Excellent hotel! I will be staying at Hampton Inn downtown DC in the future! Thanks
Verified Expedia guest review
Best Choice on Every Level is
This Hampton Inn has a wonderful staff, always professional and positive. The location is perfect--we walk to the museums and enjoy interesting restaurants near the hotel. We stay here for cocerts at Capital One Arena.
Verified Hotels.com guest review
Great Stay
Great stay! Really comfortable. Wonderful breakfast. I also liked coming back to hot apple cider and a cookie after a day out in the cold. Perfect location for business reasons and for sightseeing when I got out of my conference
Verified Hotels.com guest review
The room was very nice. Close to the arena where we attended a n event
Verified Orbitz guest review
Overall a very nice place and location. Staff was very nice and room was comfortable. The TV in my room had some screen issues, but would go away after 20 mins or so. The security in the elevator with tapping the hotel room key to aceess your floor needs improvement. Too much of a delay between choosing a floor and being allowed to tap again when multiple people are in the elevator. Can lead to missing your floor.
Verified Hotels.com guest review
Staff was excellent,very thoughtful and accommodating. We'll be back.
Verified Expedia guest review
$70 extra for vanity parking.
After travelling for 8hrs, when we reached at hotel we found that hotel was asking $70 more for vanity parking. They have infact kept a board at the entrance of hotel were parking rates are mentioned. This was not mentioned anywhere initially during online booking. And we had already paid in full in advance. This was bad experience. For $118 a night booking, pay $70 more for car parking. And, also the parking for a day in the city is of $25/day. I would be happy if this extra fee charged can be reversed. Rest, breakfast was good. And room was clean.
Verified Hotels.com guest review
Clean rooms, friendly and helpful staff. Awesome breakfast! Just a block away from metro.
Verified Expedia guest review
The room was poorly cleaned upon our arrival. The carpet did not look like it had been recently vacuumed. The toilet had visible filth on the base of it. The furniture looked like it had been poorly taken care of.
Verified Expedia guest review
Like: breakfast fresh pressed juice, fruit yogurt, hardworking breakfast staff. Don't like:The indoor pool (which was one of the conditions we chose the hotel) was closed since Nov. 1, 2019 and will no longer service. But when we booked online, they didn't remove the amenity online or at the place. In addition, they still have "Pool" sign which was everywhere.
Verified Expedia guest review
Location is great. 10 minutes to Metro and 10 minutes to Convention centre.
Verified Expedia guest review
Location !!!!!!!!!!!!!!!!!!!!!!👏👏👏👏👏👏👏👏👏👏👏👏👏👏👏👏👏👏👏👏👏👏👏👏👏👏👏👏
Verified Expedia guest review
Reviews and ratings contained within this site are the subjective opinions of customers and suppliers; they do not represent or reflect Hotels.com's position. Neither Hotels.com nor the parties involved in providing review content shall be held liable for any damages of any sort resulting from use of these reviews