Cheap Hotels in Lanzarote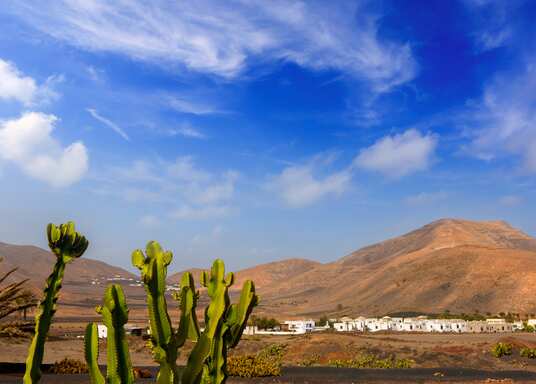 Where to stay in Lanzarote?
Top landmarks in Lanzarote
Find out more about Lanzarote
How to find the best cheap hotels in Lanzarote with Hotels.com

Pre-holiday planning can be a confusing process, especially given the never-ending stream of information available on the internet. That's where Hotels.com can help, giving you easy access to the info you've been searching for. We've got properties everywhere, from the world's most popular cities to island destinations like Lanzarote. And we provide one of the most accurate and up-to-the-minute rating systems available. We show you independent guest reviews, use price and rating filters and allow users to alter their accommodation category and theme in order to tailor our service to the individual. We'll show you a range of cheap hotels in Lanzarote and point you in the direction of top landmarks and things to do and see so that you can make the most of your sojourn in Sunny Spain. With Hotels.com's help you'll find low-cost accommodation in the 'land of eternal spring' and be loving island life in no time.

A view of Lanzarote

Lanzarote, one of Spain's Canary Islands, is formed from over 100 volcanoes. It has UNESCO Biosphere Reserve status due to its volcanic origin and biodiversity. A must-see attraction is the Volcano Park at Timanfaya National Park. Covering a quarter of Lanzarote, this breath-taking lava-scape of dormant volcanoes is the island's most popular site. Go hiking or hire a bike to explore and see the island's unique landscape. There are many museums and galleries including the Museum of International Contemporary Art at San José Castle in Arrecife and the amazing César Manrique Foundation which has works by artists like Picasso. Quirkier options are LagOmar, former home of film star Omar Sharif, and Teguise's Pirate Museum. Catch June's San Juan Festival or the island-wide Carnival. Don't miss the Green Caves and Jameos del Agua Lagoon. At Hotels.com we can show you all the best cheap hotels in Lanzarote so your volcano island voyage can begin.

How to stay on a budget when travelling to Lanzarote

With a desert climate, Lanzarote can be scorching hot during summertime. Take sun-cream, sunglasses, water and a hat with you while you're out and about and away from your budget island accommodation. There are plenty of things to see and do (for free!). Head to stunning beaches like Playa Papagayo or Famara for an afternoon of fun in the sun. Enjoy activities like volleyball, kite-surfing or body-boarding… or just lie back, relax and catch some rays. At natural El Golfo beach you can see volcanic black sand, a lagoon and an eruption-formed crater. Saturday's Arrecife Market is the place to go souvenir-hunting and grocery-shopping. For a panoramic vantage point find a mirador. Two of the best places for spectacular vistas are Yaiza Mirador, where you can look back at the Timanfaya Volcano Park, and Las Nieves, with its incredible island views. Choose Hotels.com today to choose from a selection of awesome Lanzarote cheap hotels.
Search places to stay by category