An Oslo travel guide – compelling art museums, lush parks and fascinating Viking history
An Oslo travel guide – compelling art museums, lush parks and fascinating Viking history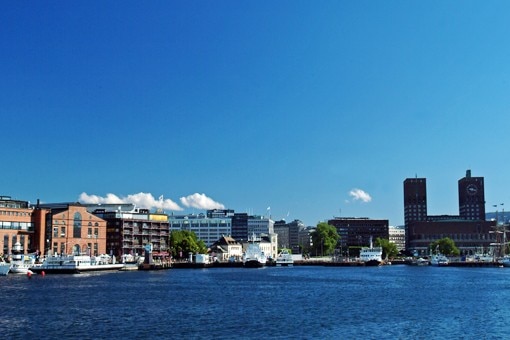 Book an Oslo hotel and enjoy a stately neo-classical city with a wide cultural life. An Oslo city break provides plenty of outdoor options with parks and alfresco cafés.
Museums
An Oslo city break brings together a series of world-class museums. The list is topped by the Munch Museum, whose rotating collection of Edvard Munch's disturbing late 19th-century paintings include several examples of The Scream. Norway's second most famous artist is fêted at the two-storey Ibsen Museum, the place where the author of A Doll's House spent the last 10 years of his life. The Viking Ships Museum features a trio of restored ninth-century Viking oak ships excavated from burial grounds in the south of the country.


Parks
Oslo is a green city - 95% of the locals live within 300 metres of an open green space or park. Most popular is Frogner Park, a stretch of grassy gardens holding the Vigelandsparken and its collection of granite sculptures and obelisks of intertwined stone bodies. The diminutive Slottsparken occupies the grounds of the Royal Palace. The Changing of the Guard ceremony takes place at 1.30 p.m. every day.


Music
Long before Alexander Rybak won the 2009 Eurovision Song Contest for Norway, Oslo was a top spot for local and international music acts, notably at the jazz shows of Bare Jazz and Herr Nilsen Jazzklubb. Rock and dance music boom in the districts of Grønland and Grünerløkka. Blå, Last Train and Oslo Spektrum have long been the places to come to for cutting-edge sounds and up-and-coming bands. Classical music fans can experience a world-class philharmonic and the renowned Norwegian Opera, which performs in the new Operahuset on the waterfront.