A Colorado travel guide – Old West culture, thrilling landscapes and inspiring cities
A Colorado travel guide – Old West culture, thrilling landscapes and inspiring cities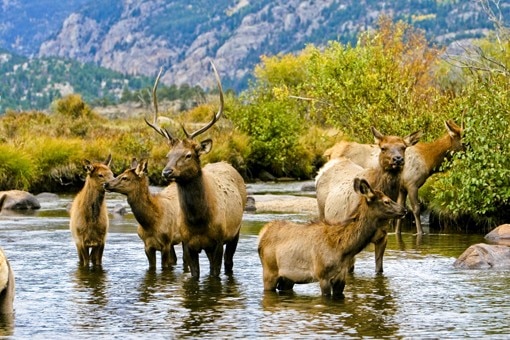 Snow-capped mountain peaks, lively frontier towns and world-class parks and museums – a unique experience unfolds on a Colorado vacation. Book a Colorado hotel to discover otherworldly landscapes and soulful cities.
Get your bearings
Sandwiched by Utah on the west and Kansas to the east, Colorado is an exhilarating mix of landscapes and cultures. The rugged northern Rockies fill the northwestern part of the state with inspiring scenery, including the ski playgrounds of Vail and Aspen. Rugged mountain slopes give way to grassy plains and cosmopolitan cities like Denver, Boulder and Colorado Springs. The Colorado River snakes its way through the canyons and chasms of the Rockies' western slope, while farther south lie ancient cliff dwellings and Old West mining towns like Telluride. To the east the plains open up to the Western frontier towns of Pueblo and Trinidad.


Getting outside
Get started on an active Colorado vacation with a bracing hike in Rocky Mountain National Park, where crystal-clear lakes provide a stunning mirror of the surrounding peaks. Skiers of all levels should not miss spending a few days on the snow-packed slopes of Vail. Marvel at the natural red sandstone sculptures in Colorado Springs or tee off on Denver's groomed greens against a Rocky Mountain backdrop. A thrilling white-water rafting trip down the Arkansas River is as essential a Colorado experience as is driving the San Juan Highway past fields of wildflowers, snow-capped peaks and old mining camps.


Exciting cities and town
Head to Denver, where you can ponder Georgia O'Keeffe's vision of the West at the Denver Art Museum. The city's sunny weather invites leisurely strolls through 19th-century Larimer Square or lingering on a patio sipping a pint of one of Denver's justifiably famous microbrews. Boulder's hip hub of Pearl Street buzzes with eclectic restaurants, galleries, shops and street entertainment. Relive the Old West in the lively cow towns of Leadville and Creede, while wine enthusiasts can taste their way around the wineries of Grand Junction. In the south, artsy Pueblo serves as a sophisticated jumping-off point for the nearby Pueblo and Trinidad lakes.


Discover
Find your perfect holiday in Colorado Springs
From 280 hotels.