Auckland Shopping Guide - Find where and what to shop and buy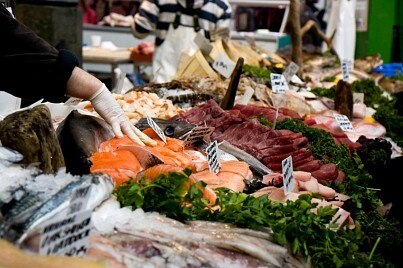 Shopping in Auckland is a real treat and can be an experience that sums up today's New Zealand. Eccentric local fashion designers run funky boutiques right across the road from outdoor markets serving up simple barbecue foods and traditional community handicrafts while fast food chains and 24-hour supermarkets can be found on every other corner of town.
Retail plazas line the main shopping streets such as K Road and Ponsonby Road and malls can be found downtown or at new business and recreation centers like the Sky City complex at the base of Sky Tower.

Local arts and crafts are well represented at a number of popular weekend markets, and for a city that is so heavily touristed, the souvenir shops around the waterfront and other busy areas stock a range of refreshingly authentic and well made knick knacks.


Hailwood
Local atelier Adrian Hailwood typifies the Auckland fashion scene with his decadent use of fabrics and eclectic sense of style. His working boutique – he is often sewing or fitting right on the premises — is on K Road.
Auckland Fish Market
Cooking classes, commercial fishing boats and hundreds of tourists fight the seagulls for space in the Auckland Fish Market, a bustling, popular fish market that sells all kinds of seafood and offers two or three sit down seafood restaurants.


Otara Market
Busiest in the mornings, this outdoor market on the outskirts of Auckland serves up a truly Polynesian experience with local food vendors, hawkers and stalls specializing in traditional arts and crafts.


Auckland shopping tips
As always at markets anywhere in the world, friendly negotiation over prices is welcomed and expected and buyers should expect to pay around 50 to 75 percent of the starting price. Credit cards and cash are equally welcome at shops, restaurants and hotels but cash is expected at markets. ATMs proliferate in all areas of the city.