Melbourne shopping guide – where to buy in the city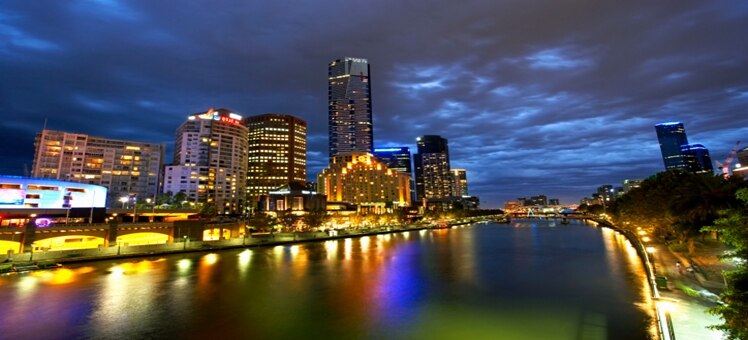 Shopping in Melbourne is a varied task. The city, often referred to as Australia's capital, is full of vintage markets and handmade goods, while at the other end of the scale are world famous designers and bespoke, high-fashion items that can't be found anywhere else, making Melbourne truly a shopper's nirvana. In and out of the CBD are various areas and locations that cater to an array of budgets and tastes, so anyone and everyone are accommodated for.
St Kilda
St Kilda is home to one of Melbourne's best loved markets, the Esplanade Market. The place is full of handmade trinkets, from ornaments to jewelry. Vintage fashion and finds are also popular here, with old-school vinyl records scattered across table tops, begging to be rifled through. As well as material goods like woven bags and wood carved ornaments, Esplanade also sells toiletries like body scrubs and hair oils. Organically sourced products are a big thing, so you know you're buying quality goods.
Block Arcade
The Block Arcade is a restored 19th century shopping arcade that still has its domed glass canopy and carved stone interior. The building was built with an Italian influence in mind and modelled on the Galleria Vittorio Emanuele in Milan. Today, the shopping center has a renowned cafés, like the Hopetoun Tea Rooms and Haigh's Chocolates. It is a regular stopping point on food tours, but also holds jewellers, designer names and exclusive items. A little pricey, the Block Arcade is worth checking out, even if you're just there to window shop.
Toorak Road
Toorak Road is a shopping destination popular with affluent customers. It is an expensive area found in South Yarra. The road prides itself on being unique and is a place where finding a swanky and distinctive cocktail outfit or new handbag is made easy. The home ware section is full of exceptional art pieces that you won't find anywhere else, but makes a complementary addition to your home. Big names like Milano, John Cavill, Zapa and Zenzi are the norm here.
Chapel Street
Chapel Street is suited to a young and fashionable crowd, as a clean, crisp and contemporary site that displays high fashion designs at high street prices. Within its confines is the Greville Village Market, where you can peruse creative clothes, but also take part in workshops. Quirky names hover above store doorways, like Fat Helen's and One Day At A Time, where multi-hued garments litter the shelves. Dive into shoes, shades, bags, boutiques, designer styles and decadent jewelry, all the way from Windsor down to South Yarra.
Queen Victoria Market
Not only is the Queen Victoria Market, or the 'Queen Vic' as it's affectionately called, a center for trade, but is also a historic landmark and the throbbing heart of the city. The market is spread over two blocks and holds everything from fresh local produce to souvenirs and clothing. Open five days a week, the Queen Vic is a colorful consortium bursting with life, scents and an electrifying atmosphere.
Harbour Town
High street stores and designer labels are collectively piled under one roof at Harbour Town, an outlet shopping centre found in the city's Dockland area. The 120+ outlets and 70 speciality stores will leave shoppers' arms sore with the weight of their many, many purchases. Whether you need to stock up on stationary, top up your make up bag, decorate your wardrobe in sparkling new accessories or simply find a new outfit, Harbour Town has you covered.
Melbourne Central
Melbourne's answer to Oxford Street, Melbourne Central is a chief location for shopping in the city. Every taste, budget and need is catered for here, with electronic stores, banks, family and kids' entertainment, restaurants and cafés, as well as the all-important clothing, beauty and jewelry stores. Big names like Armani, Calvin Klein and Guess grace doorways, as do wallet-friendly versions, like Foot Locker, Coast and Lush. The center's spacious layout makes for a relaxed shopping experience with some of the world's best brands.
Bourke and Swanston Streets
A center for retail therapy for over 50 years, where Bourke and Swanton Street meet is just north of the Yarra River. The area is full of little alleyways and side streets that boast boutique and independent stores. Along the main drag, designer labels like Nike and Sires stand out from the tall, sleek buildings. You'll also find the Royal Arcade and The Block here, arguably making the area Melbourne's go-to site for all your shopping needs.