Where to eat in Nova Scotia – a food and dining guide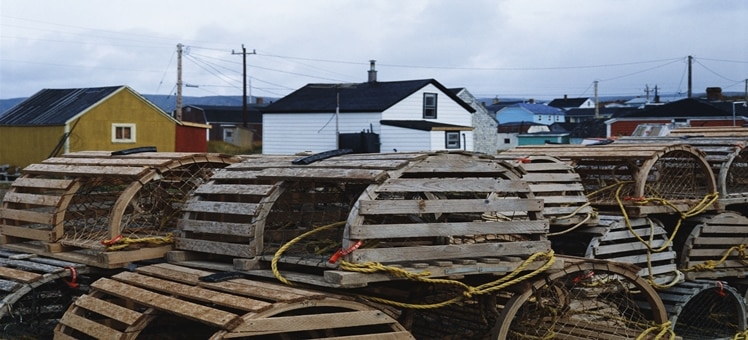 From lively gastro-pubs to cozy cafes, elegant fine dining to jostling farmers' markets, there is something to suit all tastes and budgets in Nova Scotia. Soak up the area's thriving wine industry at a local vineyard; sink your teeth into the fresh catch of the day at a harbor-side restaurant, or simply sample the trendy, ethnic options now found populating the streets of Halifax.
Canadian lobster and scallops are somewhat of a national dish in Nova Scotia. In fact, there are even festivals dedicated to them during the summer, like the Pictou Lobster Carnival and Digby Scallop Days Festival.
Cape Breton
As well as being an island of contrasting landscapes, Cape Breton is famed for its abundant cuisine. Here you will find restaurants serving everything from fresh seafood - steamed lobster and grilled scallops are a particular favorite - to hearty meats like Angus steak and roasted lamb. Complemented by a pint of chilled ale or a dram of malt whisky, you won't have an inch of space to spare. Head to The Lobster Pound And Moore for your fill of moreish seafood or visit The Dancing Moose Café to try their delicious Dutch pancakes.
•
The Lobster Pound And Moore
, 161 Queen Street, North Sydney, Nova Scotia, B1S 2Y9. Tel: +1 902 794 2992•
The Dancing Moose Café
, 42691 Cabot Trail, Nova Scotia B 0C1H0. Tel: +1 902 929 2523
Annapolis Valley & Annapolis Royal
An area occupied by high tides, fertile vineyards and blossoming orchards, Annapolis is renowned for its wholesome food. Make your way over to Annapolis Valley to taste locally-produced wines and wander through the region's lush rolling vineyards. Alternatively, visit the local town - Annapolis Royal – to sample some authentic tastes of Nova Scotian cuisine. Stop by local favorite Café Restaurant Compose, on George Street, to tuck into an array of slow-cooked seafood.
•
Café Restaurant Compose
, 235 St. George Street, Annapolis Royal, Nova Scotia B0S 1A0. Tel: +1 902 532 1251
Halifax
Perhaps the most well-known part of the province, Halifax is full to the brim with tempting foodie experiences. Fresh seafood, fine dining and abundant gastro-pubs can be found sprinkled all over the capital. Extolling a refined yet casual vibe, you'll find dining here both a sociable and a relaxed experience. Visit the trendy locale of Morris East to enjoy locally-sourced food amongst a charismatic rustic setting. Alternatively, swing by Five Fishermen Restaurant & Grill for one of the best dining experiences in Halifax.
•
Morris East
, 5212 Morris St, Halifax, NS B3J 1B4. Tel: +1 902 444 7663•
Five Fishermen Restaurant & Grill
, 1740 Argyle St, Halifax, NS B3J 2B6. Tel: +1 902 422 4421
Northumberland Shore
Outlined by sparkling beaches, lush vineyards and overgrown wildlife trails, this region is one of Nova Scotia's most scenic spots. Famed for being the blueberry capital of Canada, as well as its annual lobster festival during the summer, the Northumberland Shore is not somewhere you'll go hungry. Make your way over to the town of Antigonish to dine at Gabrieau's Bistro, a cotton candy colored spot serving food as creative as the building itself.
•
Gabrieau's Bistro
, 350 Main St, Antigonish, NS B2G 2L5. Tel +1 902-863-1925.