Rio de Janeiro shopping guide – where to shop and what to buy
Rio de Janeiro shopping guide – where to shop and what to buy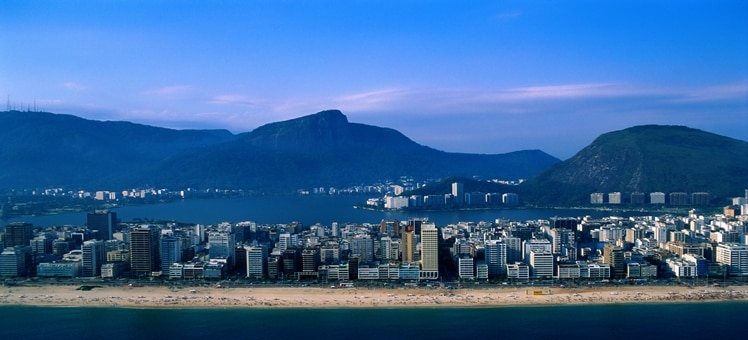 With an exciting mix of high-end shopping malls and flea markets, shopping in Rio won't disappoint. Brazil is one of the world's largest suppliers of coloured gemstones, making jewelry shopping in Minas Gerais a priority for many tourists. Throughout Rio you will find shoes, local music, bookshops and souvenirs along with cheap fashion and if that isn't for you, almost every major district has a shopping mall of some sort.
South Zone
The South Zone is scattered with flea markets, jewelry stores and shopping malls that will meet every shoppers needs. For a collection of handicrafts and paintings, take a stroll along the beautiful seaside of Avenida Atlantica or spend a Sunday morning at Feira Hippie, which sells hand-painted dresses, leather bags and many other local items. Creating Brazil's sexiest bikinis for over 30 years, Bum Bum Beach Fashions sells a range of beach wear for men and women, a shop worth visiting if you want to see their latest fashions. If Juicy and Chanel are your favourite names, Shopping Leblon has over 200 brand stores and a decent food court, whereas Cassino Atlantico Center sells a collection of antiques, art pieces and souvenirs.
North Zone
Due to the North Zone being a large residential area of Rio, your choice for shopping is mostly street stalls as there are very few shops and no malls. It is recommend that you explore the north with a guide or a local, but make a point of visiting the Feira de Sao Cristovao market. It is bursting with North-eastern traditions and a collection of music, arts, crafts and some wonderful authentic food. They even have a cachaca, where you can sample shots of their rum, and many other places selling homemade food. Keep an eye on your belongings though and women, don't travel alone.
West Zone
This area is shopper's paradise and could do some damage to your bank account as there are over 10 shopping malls, each with a range of high-end stores to local boutiques, cinemas and food courts, you'll have no excuse for going home empty handed. Barra Shopping is the largest mall in South America, boasting 700 stores and restaurants, bowling alleys and a cinema complex; it provides some of the best entertainment in the area. Other malls include Village Mall and Cittá América. There are very few stores outside of the malls, part of the reason the West Zone is considered to be more Americanized.
Central Zone
At the heart of Rio's downtown district, Centro offers a variety of places selling clothes and shoes, antiques and books. There are less high-end malls here and more side-by-side street vendors or flea markets, making shopping more affordable and interesting. The Rio Antiques Fair is great for tourists because aside from the products, there are also capoeira performances and samba music playing, with plenty of restaurants to take a break in. Avenues such as Rua da Alfandega, Rua Uruguaiana and Rua Buenos Aires are rich in history and traditions accustomed to the different settlers throughout the city, often selling a selection of foreign items. Livraria Leonardo da Vinci is one of the best foreign-language bookstores in Rio and Musical Carioca is a paradise for all music lovers.
Discover
Find your perfect holiday in Rio de Janeiro
From 1600 hotels.