What to see and do in Alberta – a guide to notable attractions and landmarks
What to see and do in Alberta – a guide to notable attractions and landmarks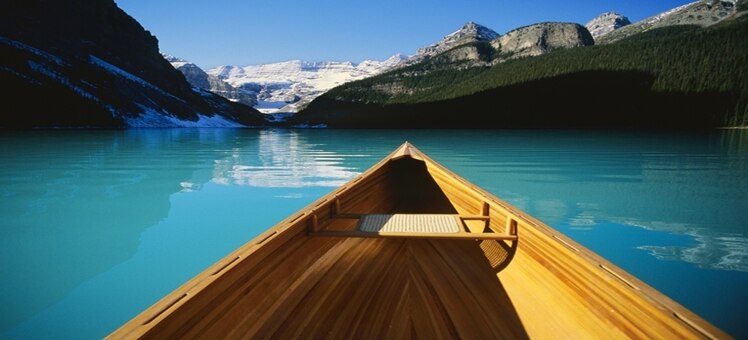 A stunning natural wilderness with vibrant culture, there is never a shortage of things to see and do in Alberta. Whether you are looking for a city break, camping trip, experiencing life as a cowboy or tearing it up on the slopes of Banff, there is something for everyone, here in Canada's beautiful West.
Live like a cowboy
Ever fancied yourself as a bit of a cowboy? Some of Hollywood's most famous cowboy films have been filmed on location against the beautiful backdrop of Alberta. Explore the back country of the province by horseback with local rangers and see what it's like to feel like a cowboy. Moose Mountain Horseback Adventures offer some brilliant single - and multi-day trips through some of the country's most striking landscapes. Multi-day trips allow you the chance to explore further afield and tell stories under the mighty night stars around the campfire.
Columbia ice fields
Alberta is home to the incredible Columbia ice fields and is a must see during a trip to the Rockies. The ice fields in Banff National Park measure over 300 square kilometers and provide an amazing opportunity to experience life in a white desert. One of the best ways to see it is to take a walk on the Athabasca Glacier. Step aboard the impressive Ice Explorer coach, which will take you out onto the glacier, before guides give you some great information during your walk out onto the ice itself.
Upper hot springs pool
Nothing soothes a long day out like a warm bath. Why not try out Banff's amazing natural hot springs pool? A beautiful refurbished 1930s bath house has all the expected amenities needed and is the best place to relax into a natural warm spring. Its location, high up on the mountain, makes it Canada's highest hot springs pool and the view from the water is second to none. Feel the aches and strains of the day wash away as you relax in the water, overlooking the lush green valleys below and mountain peaks in the distance.
Calgary Stampede
The Calgary Stampede is one of Canada's most famous events and is one not to be missed while on a visit to the White North. The city wide festival is the world's richest rodeo, and attracts competitors and spectators from all over the globe. The annual event runs every July and contains a whole host of shows and rodeos. Watch in amazement as riders test their cowboy skills by braving the bucking bronco and roping cattle, and take part in the captivating chuck wagon races. The whole city opens up into parties, shows and events and is a fantastic way to get involved with the locals and experience something totally unique to Canada.
Hit the slopes
Canada provides some of the best ski and snowboarding experiences anywhere in the world. The spectacular Rockies are home to world class snowfields that attract millions to test out their skills each year. Whether you are a seasoned skier or total novice, there is something for everyone here. The resorts of Jasper and Banff are easily accessible and have some brilliant ski schools for those looking to give skiing a go for the first time. After a day on the slopes, head down into the town center, where you'll find plenty of eating and drinking options.
Fort Edmonton Park
In order to know where we are going, we must know where we have been. Discover some of Alberta's rich history at Fort Edmonton Park. The 158-acre park is split into four separate areas, each representing a different era in Edmonton's history. Learn about the pioneers who shaped the future of the city and try your hand at some of the old traditional rituals. There is even the chance to ride in a full-size locomotive train that would have been used during Edmonton's historic past.
Discover
Find your perfect holiday in Edmonton
From 170 hotels.