Travel Tips - Making the Most of Your Virginia Beach Getaway
Travel Tips - Making the Most of Your Virginia Beach Getaway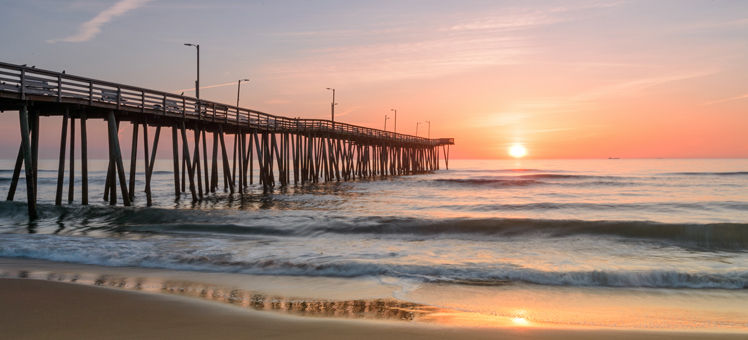 Virginia Beach has been a regional seaside destination for over a century. Don't let the high-rise resorts lining the city's lively boardwalk fool you, though. This is an unpretentious town that thrives on the relaxed nature of beach life. While the boardwalk's shoreline scene is the city's main attraction, those who take breaks from the bustle will be rewarded with history and culture.
Best time to travel
Virginia Beach is at its liveliest from May through September, when the warm weather is cut by cool sea breezes. However, this time also means peak crowds and peak rates. March and early April find the boardwalk brimming with families and college kids on spring break. You can typically find good rates and nice weather between mid-April and Memorial Day. You'll also find plenty of bargains during winter, but you'll have to deal with cold weather and attractions that close early, if they open at all.
Not to miss
The Virginia Beach Boardwalk is the city's main attraction, and there's plenty of people watching and window shopping along its 3 mile-long path. If you're into outdoor activity, you'll want to break away from the main drag and head to the marshlands and sand dunes of the eco-friendly Sandbridge Beach. History buffs can explore colonial-era artifacts such as Cape Henry Lighthouse, located about 7 miles east of the family-friendly Chick's Beach area. The city's revitalized downtown area is also worth checking out, especially if you want to do a little shopping.
Getting around
Domestic and international flights fly into Norfolk International Airport (ORF), about 20 minutes west of the Virginia Beach Boardwalk. If you're visiting during the summer and plan on staying around the main resort area, you can skip renting a car and ride the VB Wave trolley along the boardwalk and to select shopping centres. During the summer, the roads near the boardwalk tend to get congested and parking tends to be scarce. Virginia Beach police also have a reputation for paying close attention to expired meters.
Cuisine
Seafood is the dominant cuisine in Virginia Beach, especially along the coast. You'll find freshly-caught local fish and regional delicacies like soft-shell crab and she-crab soup at elegant fine dining venues and rustic coastal seafood shacks. Barbecue is also a big deal here, and it tends to be patterned after North Carolina's style - think pulled pork and vinegar-based sauce. If you move away from the coastline, you'll find several restaurants specializing in Southern cuisine and soul food delicacies like fried chicken and collard greens.
Customs and etiquette
Virginia Beach takes its reputation as a family-friendly destination seriously. The boardwalk has a strict no-profanity law, and you could get fined if the police hear you utter a naughty word. Even though it is a beach town, leaving the sand without a cover-up on is strongly discouraged. When you're dining at a non-fast food establishment, it is customary to tip anywhere between 15% and 20%, depending on the style of the venue.
Fast facts
Population: 448000

Spoken languages: English

Electrical: 110 volts, 60 Hz, plug type A, B

Phone calling code: +1 757

Emergency number: 911
Discover
Find your perfect holiday in Virginia Beach
From 520 hotels.