Top Tips For Exploring Halifax Like a Local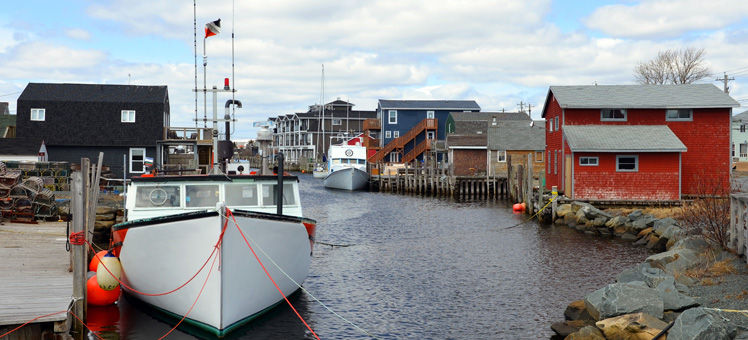 Halifax has a reputation for impressing its visitors with history-rich culture and laid-back charm. Thanks to its compact size, this pedestrian-friendly city allows visitors the ease of exploring many of its sites on foot. You can walk to many of its cultural points of interest, as well as quirky neighbourhoods loaded with lively bars and unique shops. Politeness and friendly service are points of pride for Halifax's residents.
Best time to travel
Halifax's high travel season falls between May and October. The city hosts several annual festivals during this time like the Halifax Jazz Festival and opportunities to explore the harbor are in full swing. In addition to a packed schedule of entertainment, you'll also experience mild temperatures ranging from 14 degrees C (58 degrees F) to 23 degrees C (73 degrees F). Low season runs from November through February, where temperatures can dip to 0 degrees C (32 degrees F), while spring sees average temperatures rise to 9 degrees C (48 degrees F). Mild instances of rain are common year-round.
Not to miss
Downtown Halifax is anchored by Halifax Citadel National Historic Site, which is a must-see for history buffs. If you're passionate about the story of the Titanic, you can hit up the Maritime Museum of the Atlantic, which houses artifacts retrieved from the wreck. You can take in the sights and sounds of the massive Halifax Harbour by strolling along its boardwalk, while parks like Halifax Public Gardens provide respite from downtown's active and lively atmosphere.
Getting around
Domestic and international flights land at Halifax Stanfield International Airport (YHZ), located about 30 minutes east of downtown Halifax. You'll most likely need to take a connecting flight if you're not flying in from Western Europe or the North American East Coast. You can skip renting a car and pay for a 30-minute shuttle ride to Halifax if you don't plan on leaving the downtown area.
Cuisine
Halifax's cuisine is very eclectic. You'll find plenty of seafood options, which is to be expected given its location on the harbor. Yet Halifax's most iconic food item is the donair, a sandwich made of thinly shaved meat whose origins can be traced to Greek and Lebanese cuisine. A healthy chunk of Halifax restaurants also use local, sustainable ingredients culled from regional farms.
Customs and etiquette
Canadians are famous for being polite and Halifax residents are no exception. General manners, like saying "please" and "thank-you," are widely practiced and you are expected to reciprocate. Tipping is not required for services, but it is expected to tip wait staff 15 to 20 percent at a non fast-food eatery. It is also customary to tip a couple of dollars for valet services. You can dress casually at most places, but plan to dress up if you're heading out for a night of fine dining or theatre.
Fast facts
Population: 414000

Spoken languages: English, with some French

Electrical: 120 volts, 60 Hz, plug type A, B

Phone calling code: +1 902

Emergency number: 911