Where to Eat in Charlotte - From Southern Classics to Sushi Fusion
Where to Eat in Charlotte - From Southern Classics to Sushi Fusion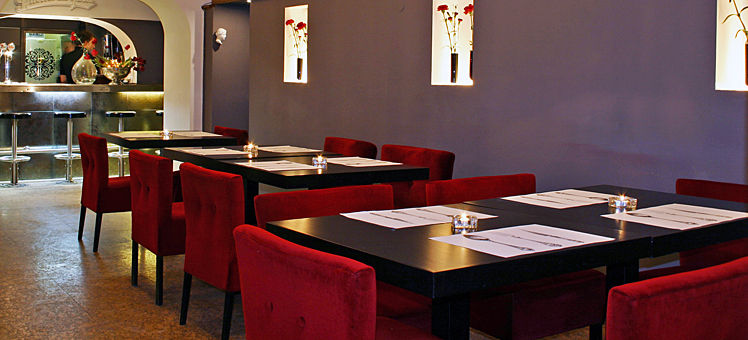 Charlotte is an epicurean's delight, with a variety of dining options sure to please even the pickiest of palates. As a Southern city, Charlotte naturally offers traditional home-style cooking as well as upscale interpretations of barbecue and grits. But the city has eclectic tastes, and also enjoys South American, European, and Asian cuisines. Whether you're craving cornbread or croquettes, Charlotte's food scene has something for you to relish.
Typical dishes
Pimento cheese - affectionately known as "caviar of the South" - is a spread offered as a burger topping or sandwich filler. Barbecue is a regional favorite, and Charlotte locals favor tangy vinegar-based sauces.
South Park dining
If you're torn between sushi and burgers, The Cowfish Sushi Burger Bar has both. This wildly decorated eatery offers a feast for the eyes and a treat for the taste buds. Feeling adventurous? Try the "burgushi" and opt for a roll made with lamb or bison. For a fine-dining take on regional flavors, you can head to Dressler's Restaurant in nearby historic Myers Park. Here you can start with baked pimento cheese and tomato jam before trying filet mignon or shrimp and grits. The Southern-style side dishes include local favorites like macaroni and cheese, succotash, and brussels sprouts with bacon.
Good eats Uptown
For a taste of traditional Southern home cooking, Lola's is the place to go. This no-frills diner offers Deep South staples like biscuits smothered with gravy, collard greens, chicken-fried steak, and dirty rice - a Creole favorite. Make sure you check the menu, though - it changes every day, and Lola's closes at 3:00 PM on weekdays. You will find locally sourced ingredients among the menu offerings at Halcyon, Flavors From the Earth. Set near the entrance of the Mint Museum, Halcyon serves a mix of European- and Southern-inspired dishes, such as blue cheese soufflés and venison.
Flavors in Elizabeth neighbourhood
If you find freshly baked bread one of life's finer treats, then add Sunflour Baking Company to your must-try list. In addition to a range of cupcakes, pies, and cookies, the bakery also serves up sandwiches. You can enjoy panini with homemade fig jam or a buttermilk scone while watching the bakers in action. For a break from Southern cuisine, try Peruvian-inspired Viva Chicken. This airy restaurant marries rustic wood and industrial decor, and offers Peruvian specialties like rotisserie chicken, canary beans, quinoa, and yucca. On hot days, you can cool down with passion-fruit punch or Peruvian Inca-Cola.
South End barbecue
When it comes to barbecue, there are options in almost every neighbourhood, and Charlotte's historic South End is home to 2 of the city's many hotspots. First, you'll find Mac's Speed Shop, offering Carolinian classics like Brunswick stew, cornmeal-battered catfish, and pulled pork with North Carolina sauce. If you're looking for a dash of history with your meal, head to Sauceman's. This barbecue joint has a selection of pulled pork, turkey, brisket, and tasty sides - think fried pickles and baked beans. It also has a "briar patch" - or family tree - that traces the roots of their barbecue.