Arts and Culture in Breckenridge - Rustic Root, Folk, and Craftsmanship
Arts and Culture in Breckenridge - Rustic Root, Folk, and Craftsmanship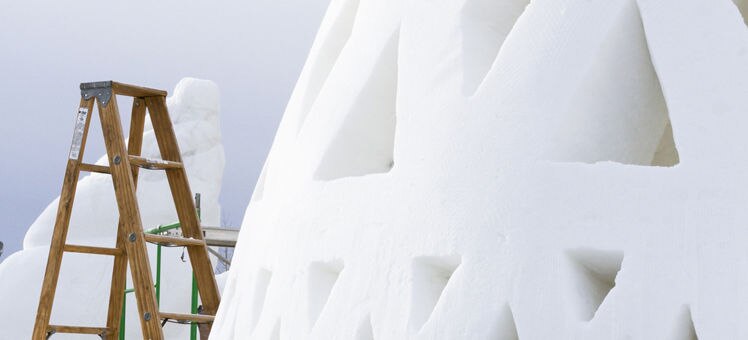 Breckenridge's former life as an Old West mining town comes to life through its modern cultural scene. The nonprofit organization BreckCreate has succeeded in blending the city's history with a folksy art scene defined by simplicity and craftsmanship. travellers will find plenty of ways to explore this mix when they need a break from the ski slopes.
Craftsmanship in action
A 1 square mile area of downtown Breckenridge has been transformed into the Breckenridge Art District, a creative enclave filled with interactive art workshops and space for diverse cultural events. The area uses historic buildings and outdoor spaces to tap into the rugged, natural vibe that has been at the heart of the city since it incorporated in 1880.
Breckenridge Art District Campus
You'll be able to watch different artists at work by visiting the various vintage structures located in this special section of the district. You may even have the chance to paint, draw, or create your own artwork.
203 S. Main Street, Breckenridge 80424Tel: +1 970 547 3100
Breckenridge Art District Campus website
Unpretentious galleries
There are several small art galleries scattered about downtown Breckenridge. Many of these quaint spots are family owned and have a relaxed vibe, welcoming visitors who drop in on the spur of the moment. The art you'll see runs the gamut from fine art to locally made handicrafts like pottery and mosaics.
Breckenridge Gallery
This humble gallery features a rotating program of paintings and sculptures created by regional artists. You can expect to see works that put an artistic spin on the area's landscapes and wildlife.
124 South Main St., Breckenridge 80424. Tel: +1 970 453 2592
Breckenridge Gallery website
Art on a Whim
This gallery's contemporary artwork re-imagines the city's surrounding area through bright colours and surreal imagery. You'll also be able to buy the pieces on display.
100 North Main St., Breckenridge 80424. Tel: +1 970 547 8399
Art on a Whim website
Historic homes
While some of Breckenridge's historic properties have been re-imagined for modern use, other places have been carefully preserved to honor those who helped plant the city's roots. These modest homes provide vivid reminders of what living in Breckenridge was all about before the town transformed itself into a skier's paradise.
Barney Ford Victorian Home
This fully restored Victorian home celebrates Barney L. Ford, one of Breckenridge's most fascinating citizens. Each room chronicles his life and times, from his days in slavery to his rise as a prominent businessman and civil rights leader.
111 Washington Ave. Breckenridge 80424. Tel: +1 970 453 9767
Barney Ford Victorian Home website
Edwin Carter Discovery centre
Edwin Carter was arguably Breckenridge's first environmental advocate. His passion is preserved and celebrated in this 19th-century log cabin. You'll find interactive exhibits, a theatre, and even a taxidermy workbench to keep you intrigued.
111 North Ridge Street, Breckenridge 80424. Tel: +1 970 453 9767
Edwin Carter Discovery centre website
Breckenridge's unique museum scene
Breckenridge is home to several small museums that showcase the different phases the town has gone through over the years, from its days as a mining town to its current status as a skiing destination. While some of these venues stay open throughout the year, others can only be visited seasonally.
Summit Ski Exhibit
This seasonal museum's collection of film and artifacts enables you to discover how Breckenridge evolved into colourado's first ski town.
308-B South Main Street, Breckenridge 80424. Tel: +1 970 453 9767
Summit Ski Exhibit website
Red, White & Blue Fire Museum
Here you can check out vehicles and equipment used by the city's first all-volunteer fire department, formed shortly after the city incorporated. While the name of the museum sounds patriotic, it's actually a reference to the department's first 3 companies.
308 North Main Street, Breckenridge 80424. Tel: +1 970 453 2474
Red, White & Blue Fire Museum website