Where To Enjoy Drama, Music, and Visual Arts in and around Canterbury
Where To Enjoy Drama, Music, and Visual Arts in and around Canterbury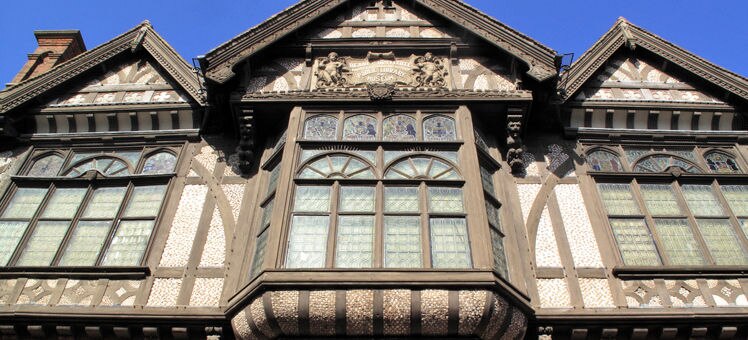 There's a flourishing visual and performing arts scene in and around Canterbury. You can enjoy drama at acclaimed theatres in the city centre, while Canterbury Cathedral is a grand venue for performances of classical and sacred music. If you're passionate about English literature, you'll find attractions in Canterbury and Rochester dedicated to Geoffrey Chaucer and Charles Dickens, 2 great writers closely associated with Kent.
Classic and modern drama in Canterbury
You can catch performances by the Royal Shakespeare Company and other local and visiting repertory ensembles at Canterbury venues like the flagship Marlowe Theatre. There are regular performances of cutting-edge drama by the RSC and other companies at the Guggenheim Theatre, part of the University of Kent Campus.
Marlowe Theatre
Canterbury's Marlowe Theatre makes space for up to 1200 people, and all seats in this intimate venue put you close to the main stage for performances of classical and modern drama. The Marlowe Studio specializes in new and experimental work.
Marlowe TheatreTel: +1227 787 787
Marlowe Theatre website
Gulbenkian Theatre
The Gulbenkian is home to the University of Kent's Arts Centre. Here you can enjoy theatre and cabaret by reputable performers like Gulbenkian Youth Theatre, Wide Eyed Theatre, Artswork, and Animate Arts Company.
Giles Lane, University of Kent, Canterbury CT2 7NB. Tel: +44 1227 769 075
Gulbenkian Theatre website
Sacred music in Canterbury
Canterbury Cathedral, with its magnificent stonework and stained glass, is a work of art in its own right. Its interior acoustics also make the Cathedral a fitting venue for organ and choral music by its own musicians and by visiting singers from all over the world. It's worth timing your visit to the Cathedral so that you can experience one of these moving performances.
Canterbury Cathedral
You can hear uplifting sacred music at Canterbury Cathedral at least 6 times a week, when the cathedral's choirs perform medieval and modern pieces.
Cathedral House, 11 The Precincts, Canterbury CT1 2EH. Tel: +44 1227 762 862
Canterbury Cathedral website
Literary giants in Kent
Medieval poet Geoffrey Chaucer is Canterbury's most famous son. You can listen to his verses and meet characters from his work at The Canterbury Tales, an entertaining introduction to Chaucer's life and times. You can learn more about another giant of English literature at Dickens World in Chatham, where beloved novelist Charles Dickens spent his childhood years.
The Canterbury Tales
Costumed guides, recorded readings, music, and life-size effigies of Geoffrey Chaucer's fictional pilgrims bring the poet's tales to life at this light-hearted visitor attraction.
St. Margaret's Street, Canterbury CT1 2TG. Tel: +44 1634 890 421
The Canterbury Tales website
Dickens World
A visit to Dickens World takes you back in time to Victorian England at height of author's fame. Costumed guides and an interactive tour introduce you to some of the heroes and villains of his best-known novels.
Leviathan Way, Chatham ME1 4LL. Tel: +44 1634 890 421
Dickens World website
Art galleries
There are some outstanding works of art on display in Canterbury and in nearby towns like Rochester. In the city, you can admire ancient statuary, 19th-century paintings, and stained glass at the Beaney House of Art and Knowledge. You'll find antique furniture and paintings by old masters at gracious Restoration House, in Rochester.
Beaney House of Art and Knowledge
Sculpture from the ancient cultures of Greece and Egypt, glowing Dutch stained glass, and landscapes by Kentish painter Thomas Sidney Cooper are high points of the collections here.
18 High Street, Canterbury CT1 2BD. Tel: +44 1227 452 747
Beaney House of Art and Knowledge website
Restoration House
King Charles II is said to have stayed in this dignified mansion after being restored to the English throne in 1660. Inside, you can see works by renowned English painters like Constable, Gainsborough and Reynolds.
Rochester ME1 1RF. Tel: +44 1634 848 520
Restoration House website